Jessica Weaver is a blonde bombshell with curves that are so desirable, it will make you kneel and pray.  Guys and gals, this uber-hot woman is so insanely sexy, you'd have trouble focusing on work for the rest of the day (or two, give or take) (Editor Note: so is that your excuse?).  Forgive us if we didn't give out any warnings…  So sorry you had to click on this entry first to realize that.  But hey, you're not alone!  An awful lot are suffering the same distress you are having now…  Including moi.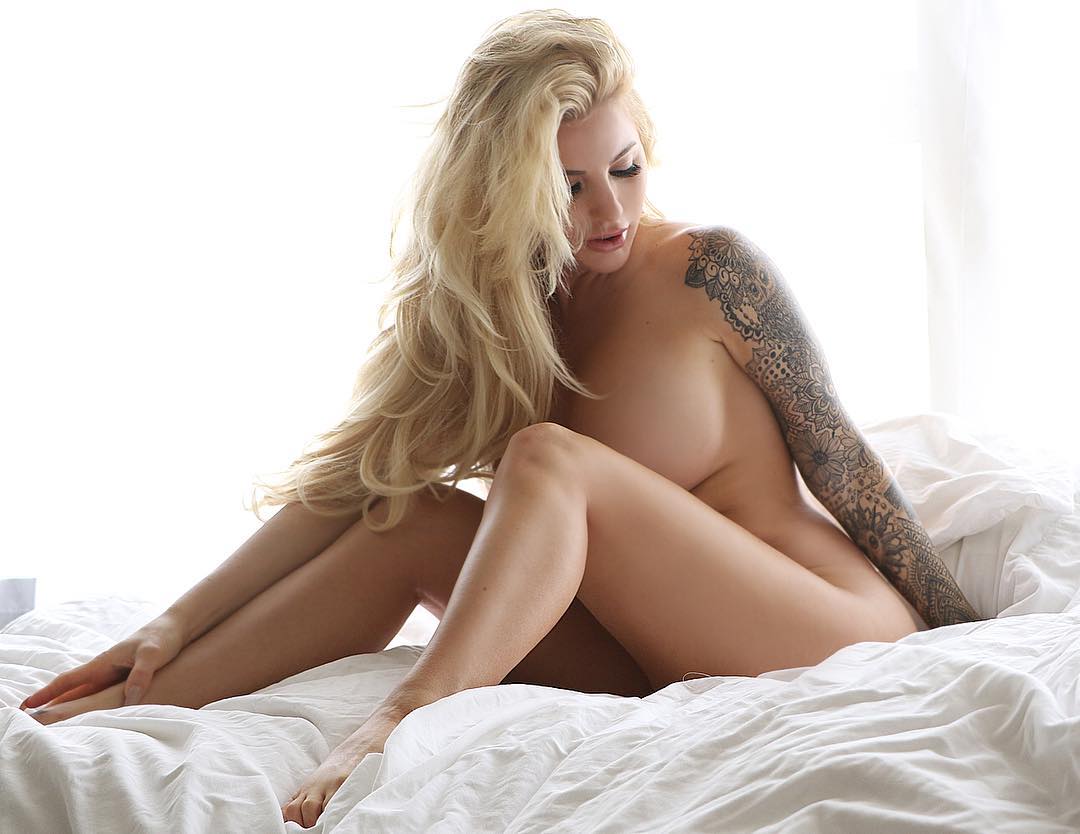 A Bit of a Background
Jessica Weaver is an American model, entrepreneur, social media influencer, and life coach.  She is perhaps most well-known for her Instagram account where she has gathered over 4.4 million followers because of her posts accompanied by inspirational messages.  (Editor note: I'm sure you go there because of the inspirational messages)  This hot life coach is also popularly known as 'Jlove' because of her YouTube channel called JloveTalk where she uploads advice videos.  Yup, in her videos, she usually gives tips and advice for both men and women about dating and relationships.  According to her, she enjoys helping others by solving their relationship issues.
Early Life
Jessica was born on November 11, 1987, in Los Angeles, California.  She is is of American-Danish and German descent.  And though born in LA, she spent a good amount of her early days in Colorado before moving back to California.  Jessica studied fashion design and she has worked as a cosmetologist before being a social media sensation.
Facts and Trivia
Jessica created her YouTube channel, 'JloveTalk' on Christmas day of 2011.
Jessica is also an owner of a Vape shop in Gabriel, California called V-apes.
Body Measurements
This blonde bombshell stands 5 feet, 6 inches and she rocks a 36-24-35 figure.
Jessica Weaver Photos
Follow her on Instagram and view her latest photos and life advice.
Also, check out our Jessica Weaver page for more of her super hot shots!
Oh, and here's a bonus…  Yup, nude pictures!