Recently, Dr. Mikhail Varshavski finally confirmed after weeks of rumours, that he is dating the recently crowned Miss Universe, Pia Alonzo Wurtzbach.  Tough luck guys, Miss Universe is already off the market.
The Russian doctor said: "I am dating Pia. It's a fairly new relationship but I'm really excited to see where it can go!" This all started on Twitter when Pia tweeted "needing a good doctor," since she was sick while she was in New York.  Mike replied with "hope you feel better! I'm sure there's a good doctor I could recommend."  We are not sure if Mike provided a check up for Pia but the next thing we knew, the two started posting pictures of them together.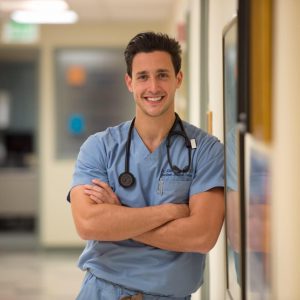 Their relationship is still in the early stages, but people have now imagined how these two could make a perfect couple, and perhaps good-looking babies in the future.
The two have made their individual names last year when Mike was dubbed by People's magazine as the "Sexiest Doctor alive." The second year medical resident in Overlook Medical Center now has about 2 million followers in Instagram. He continues to post photos with his Husky dog named Roxy and promotes healthy lifestyle.
Pia, on the other hand, was crowned Miss Universe in one of the most awkward coronation nights of Miss Universe history. Steve Harvey mistakenly gave the crown to Miss Columbia and later have to apologize as he rightfully gives it to the Filipina Beauty. Right now, she's fulfilling her pageant title duties and also accepts hosting and modelling on her available time.