Kate Hudson appears on the cover cover of Shape's June issue wearing a selection of Summer's hottest bikini while revealing her bronzed and well-toned bod. The Almost Famous actress sizzles in low-rise bottoms and striped top confidently exposing her amazing abs.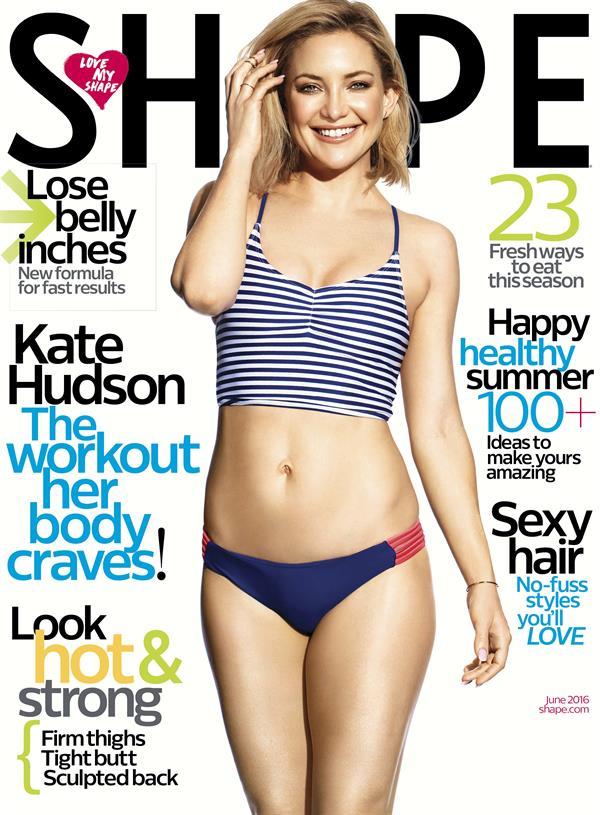 It seems that Kate's hard work is paying off. As a mom of two boys, she is all about staying fit: "I love my shape because I work really hard at it. I honor my body by working out and seeing what it can do."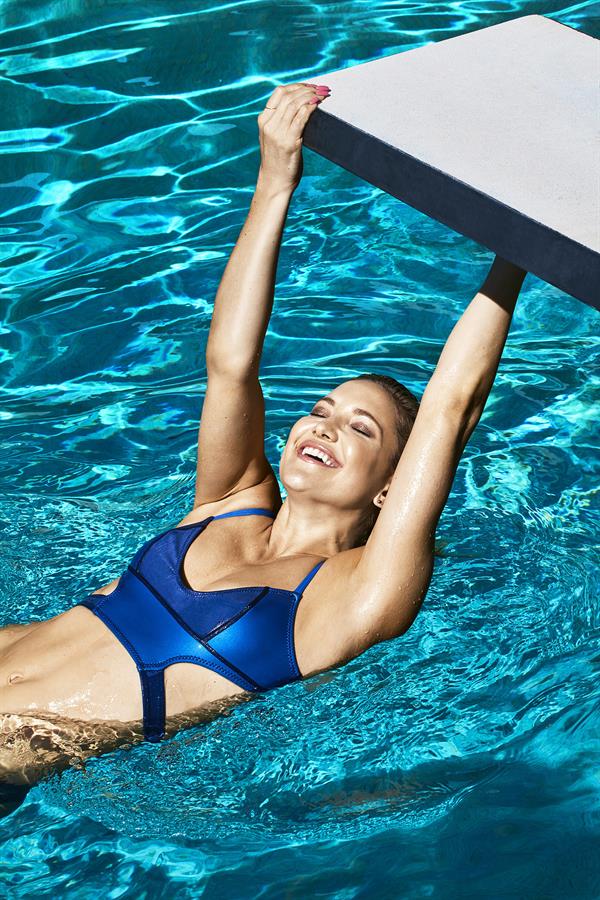 The 37-year-old star discussed what exercise she's doing in achieving her figure.
"I was 19 when I discovered Pilates, and I'm still doing it," she said. "It's the workout my body really responds to. It's all about alignment, elongating your spine and strengthening your core. It makes me feel my strongest. Pilates is always challenging. The advanced moves are amazing, but so hard. I also love TRX because it's similar to Pilates in that you use your own body weight. But for me, Pilates is the best."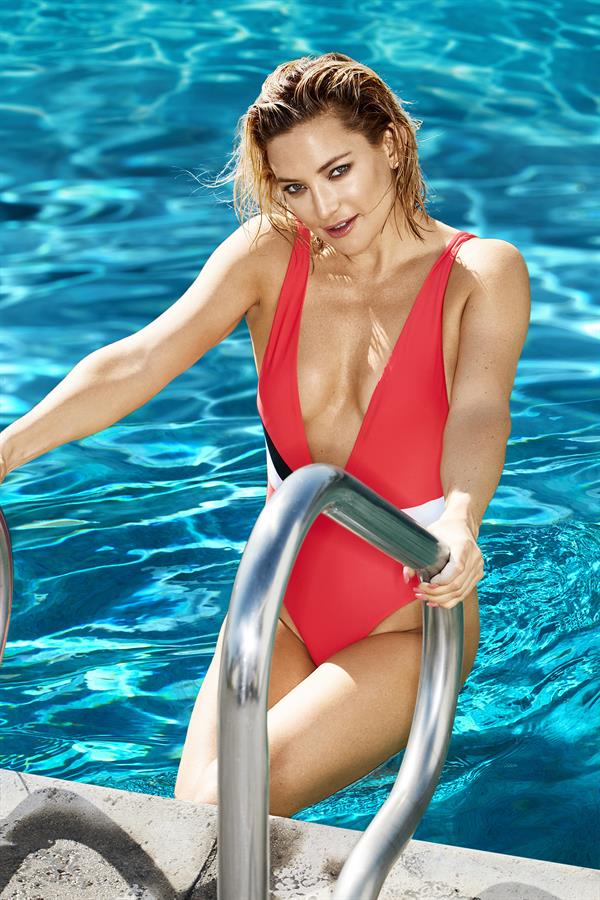 Kate is also doing more aggressive workouts which helps her maintain the figure.
"Sometimes I just need to do aggressive routines, like boxing… I also recently tried a popular new workout in L.A. by Taryn Toomey, called The Class, and I loved it. It's kind of hard to describe — it's like an intense boot camp combined with cardio and yoga. It's also a spiritual experience in which you get rid of old toxic energy. It's very cool but definitely for people who are really into pushing themselves hard."
The sexy actress is continuously working hard for her body. However, she also acknowledges the importance of balance. She knows that proper exercise won't be enough without good balance food.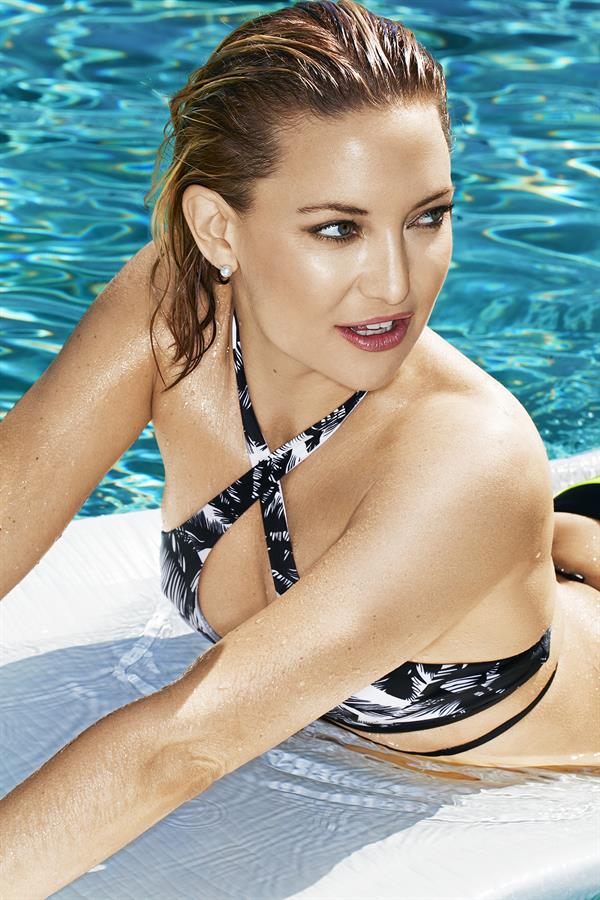 "Enjoying good food is a huge part of being healthy and happy" … "Food was very important; there was always something good cooking. . . I absolutely believe in enjoying my food, especially when I travel. I don't eat a lot of meat when I'm home, but I can't be in Germany and not eat the bratwurst. I just love it so much."