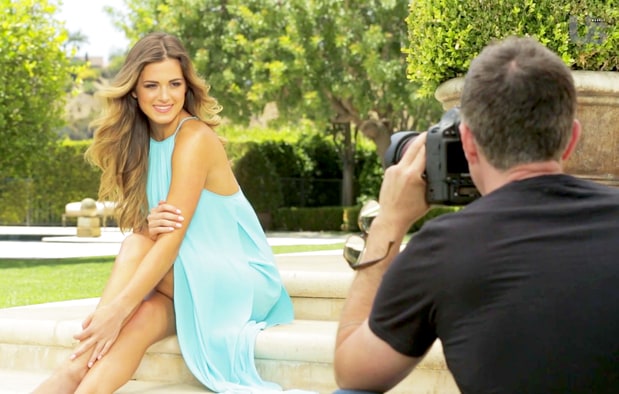 In the June issue of Us Weekly, 'Batchelorette 2016' star JoJo Fletcher shared her workout routine and her much-loved cheat food.
"Growing up, I played basketball and volleyball and I ran track," she shares. "Now I go to the gym a couple times a week. I do a lot of cardio, like the StairMaster and spin classes."
JoJo also works up a sweat with weights to maintain her sexy figure. "I do light [weights] for my arms, like 10 to 12 pounds," the 25-year old Texas native says, adding, "I use the [weight] machines because they're a good way to train your body to move correctly."  (Which of course is a bunch of bullshit if you ask any real body builder)
While hitting the gym requires hard work, dieting seems to be much harder for JoJo.
"Dieting is hard for me," the star claims. "I love food too much. … I love Mexican food and truffle mac 'n' cheese — anything cheesy!"
JoJo seemed to take advantage of her love for food by cooking and eating healthy. "I cook more now that I'm getting older [she is 25], because you can't eat out every single day," she adds. "It's easy to grill a piece of chicken and steam broccoli. I eat healthy, and then I'll have a cheat day."
Her efforts appeared to be paid off evidenced by this sizzling photo.