Singer and actress Chloe Lattanzi is fighting back.
The 30-year-old daughter of Matt Lattanzi and Olivia Newton-John took to Social Media to respond against bullies who questioned her intelligence, suggesting that the size of her bust line must correlate to the size of her brain.
Lattanzi fought back by posting a sexy pic of herself, which reveals her assets in a purple bikini as she poses beside the pool, and sharing an insightful thought on self love.
"Being unashamed of your feminine form makes you strong. It takes strength to accept and love yourself. This message is for every woman who has ever been called stupid or a bimbo for having confidence and for loving your body," the singer wrote alongside the photo.
"Having big breasts does not make you stupid. It's calling people stupid for having big breasts that makes you ignorant. I love you all. I celebrate the sexy free confident woman," she said.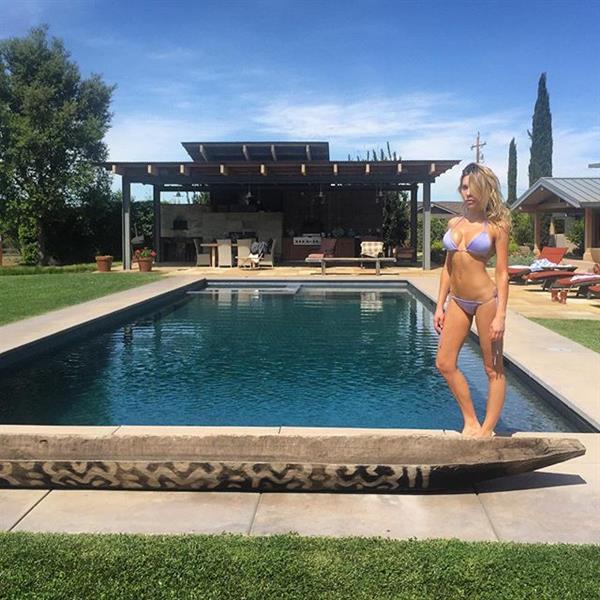 The singer first received negative criticism on a pic she posted on Instagram last week in which she was captured swimming in a pool in a skimpy pink swimsuit. The comments that seeded the controversy seem to have been removed.
Lattanzi has shared several other sizzling photos in the past weeks, proving that she is clearly not afraid to show off her figure.
Whether or not she is actually intelligent… well we don't really know.  Actually we don't really care either.  We do like big boobs though: