She is one of the hottest cosplayers currently in the world. Jessica Nigri can be anyone she wants to be.  "Say what again? Cosplayer?" Cosplay is a contraction of the words costume and play.  It is a performance art in which participants called cosplayers wear costumes and fashion accessories to represent a specific character. Yes there is a world where hot women dress up in costume as your favorite character.  In this real world of cosplay, Jessica is the current queen.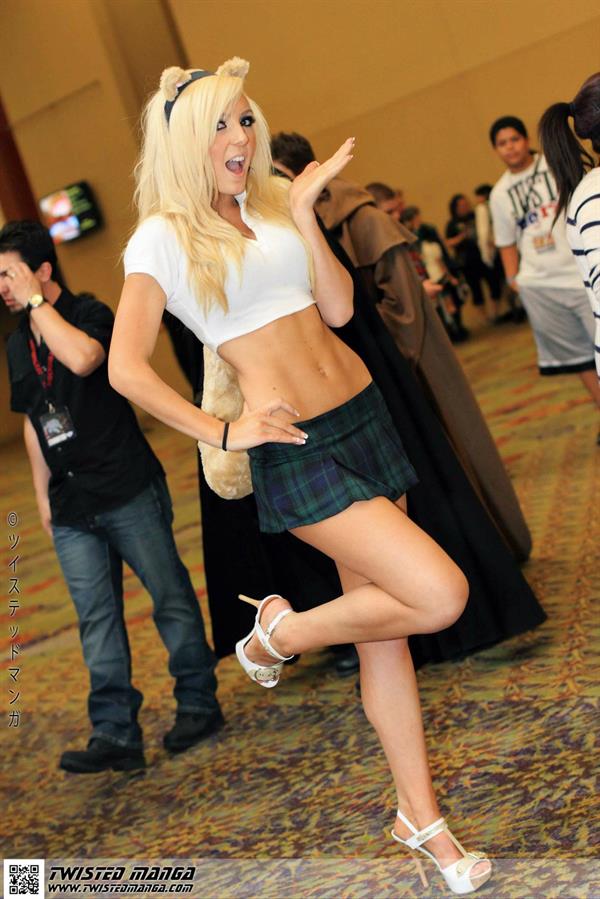 Jessica Nigri was born on August 5, 1989 in Reno, Nevada, United States. Her mother is from New Zealand and her father is from the United States of America. At a very young age she started playing video games so making this transition from gamer to cosplay was a natural transition. This sexy cosplay model/celebrity, voice actress and fan convention interview correspondent started her cosplay career in 2009. Dressed up as sexy Pikachu in the San Diego Comic-con International, Nigri instantly became a star as this hot Pikachu went viral in the internet. After her sizzling debut on the cosplay stage,  Jessica booked modeling contracts from large gaming companies.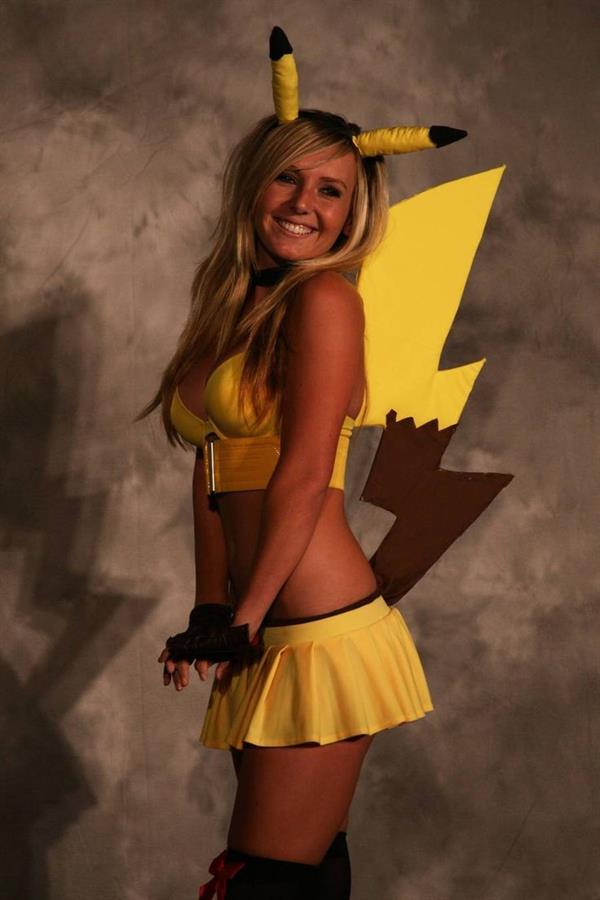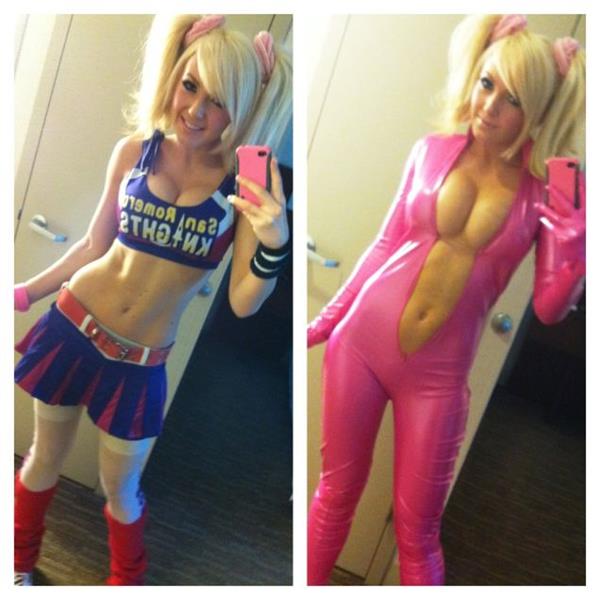 In 2011, Microsoft and GameStop took notice on this vixen and dressed her up as Anya Stroud for the Gears of War 3 game release. By the following year, 2012, she won IGN's contest for a model to portray Juliet Starling, protagonist of Suda51's video game Lollipop Chainsaw, and was hired as a spokesmodel by Warner Bros. Games. This same year appearing as Juliet at the 2012 Penny Arcade Expo, she received a lot of complaints and convention official had to ask her to leave the floor and change her costume. The reason? Her pink outfit was too revealing. She changed to her old Juliet Starling costume but was still warranted as too sexy and was asked to leave the convention. What do you think? Or are you still reading this article?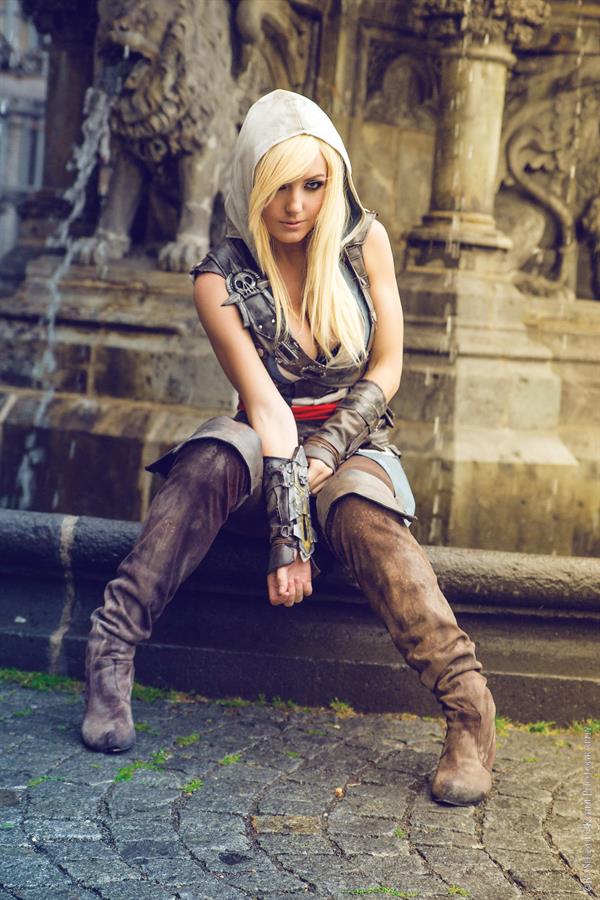 Jessica Nigri today is a household name in the gaming, comic and anime world. This voluptuous blond has dressed up in so many costumes that she even ventured into male costumes. Known as crossplay, this is dressing up as the female versions of male characters. Also known as "genderbending" this has been the recent interest of Jessica, showing up at conventions as the female version of Captain Edward Kenway, the protagonist of the video game Assassin's Creed IV: Black Flag. Currently, Jessica has been swamped with so much offers of modeling, voice acting and commercials as her stardom soars to new heights.
Beloved by men and the envy of women, this super girl has not only starred in several commercial video advertisements and music videos, she did charity work as well.  Jessica Nigri plans to retire from modeling eventually and plans to study marketing and advertising.  She created a Patreon account on January 14, 2016, within a week she reached seven hundred fourteen Patreons (some of you could be reading this article at this very moment) and earnings reaching in the eight of thousands of dollars per month. Making her one of the top Patreon creators on social media.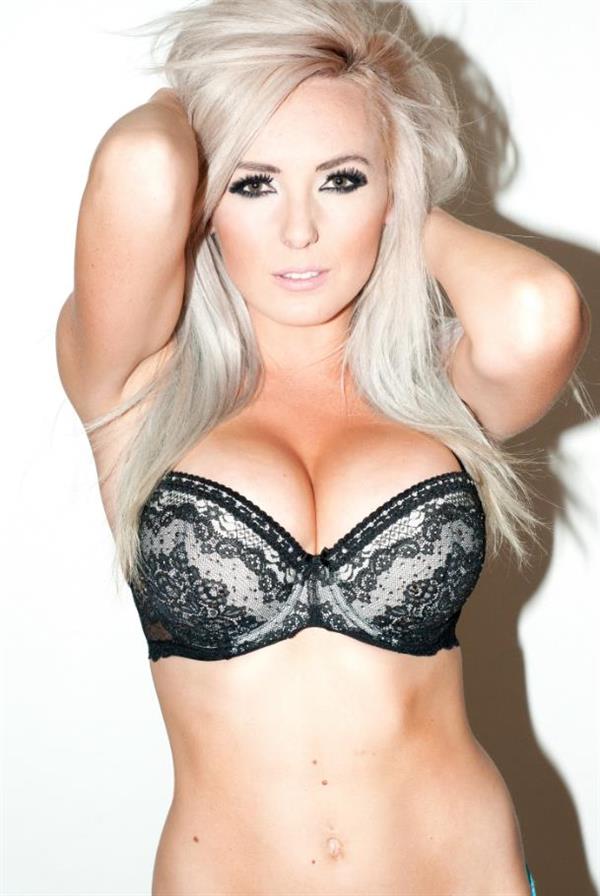 So now this is Jessica Nigri, if you think geeks can not get hot… think again!
We have several hundred pictures of her… check them out here:  Jessica Nigri pictures