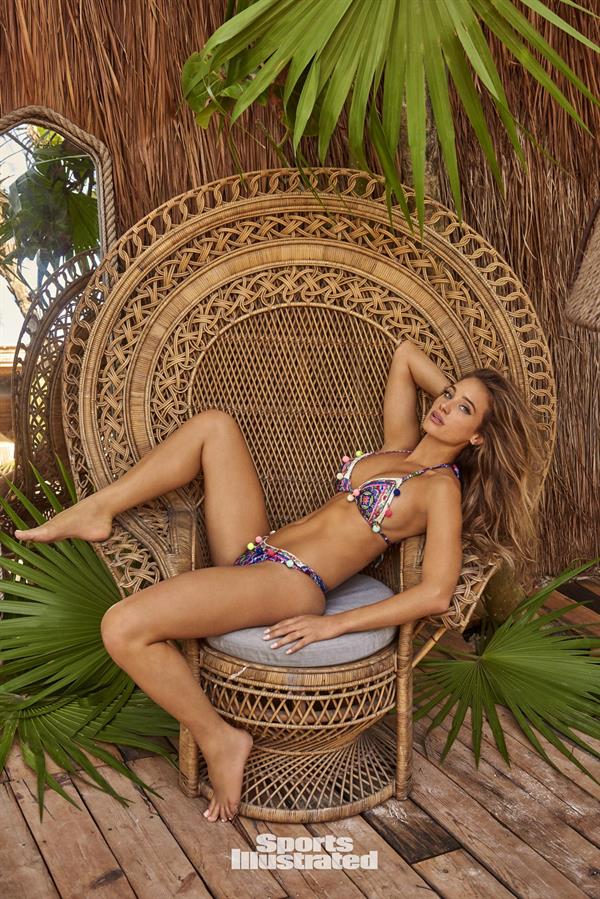 Hannah Jeter (formerly Hannah Davis) is back in the pages Sports Illustrated Swimsuit Issue this year. She last landed on the cover last 2015. This year is going to be her fifth appearance but her first time as a momma-to-be.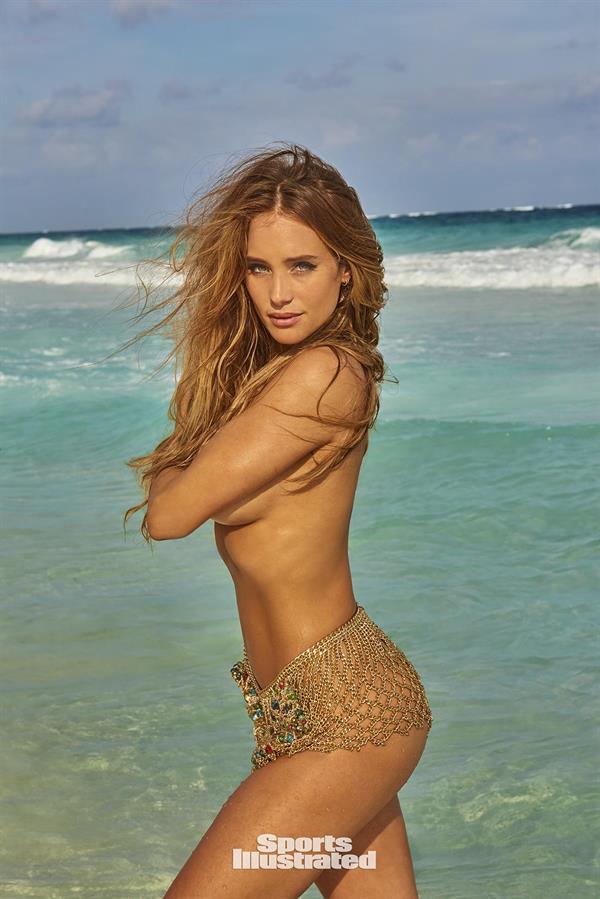 The 26-year-old model did the photoshoot early in her pregnancy in Mexico. Hannah is expecting to give birth to her first baby with Major League Baseball legend, Derek Jeter, by May 2017.
Hannah's scenes in Mexico featured eight different swimsuits, all of which look stunningly beautiful on her.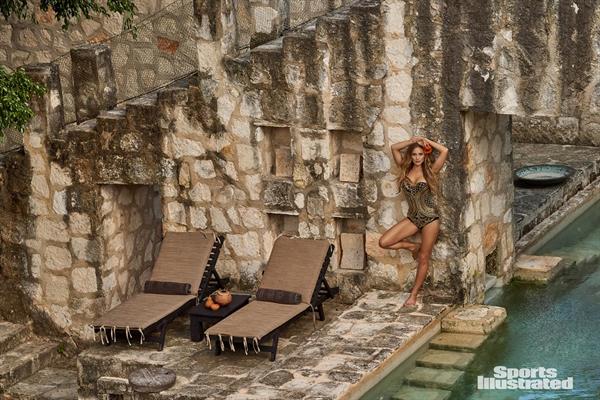 She was playful as she took two orange flowers in her beachy locks matching her corset-style suit embellished with metallic beads.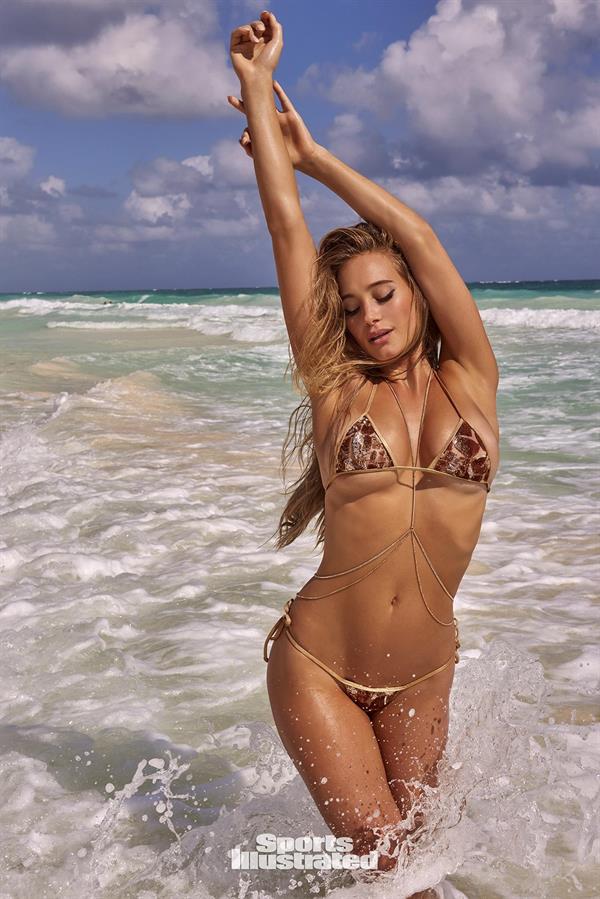 She also played up in whimsical style. In this shot, she wore a shimmery borderline-transparent material.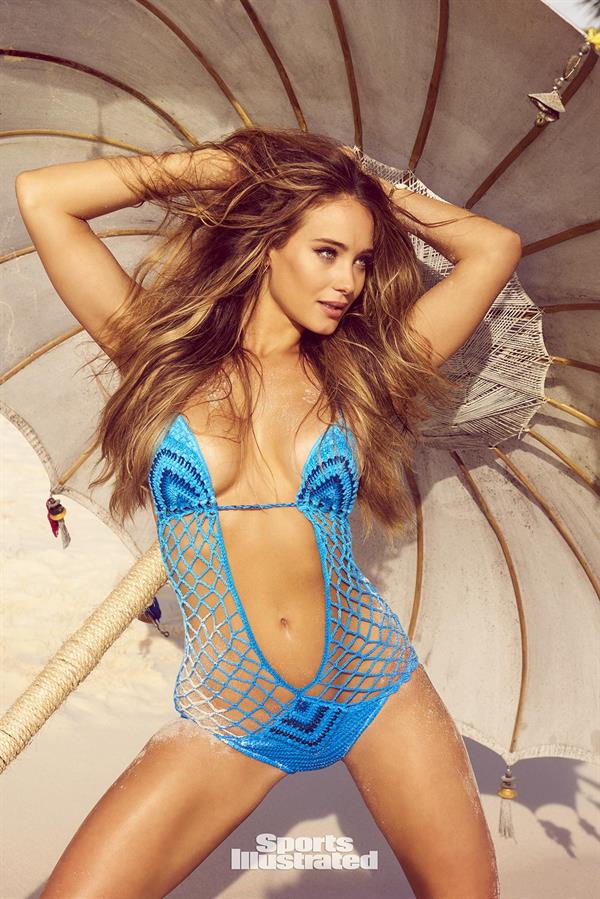 Most of the suits are in bright, colorful boho-look which looked like it was made just for Hannah to wear.
This warm-hued tie-dye bikini was perfect as she strut down seductively on an artfully created bench.
Her shots were even made brighter by matching the bikinis with delicate accessories like patterned bangles, a sombrero, and even a colorful Mexican guitar.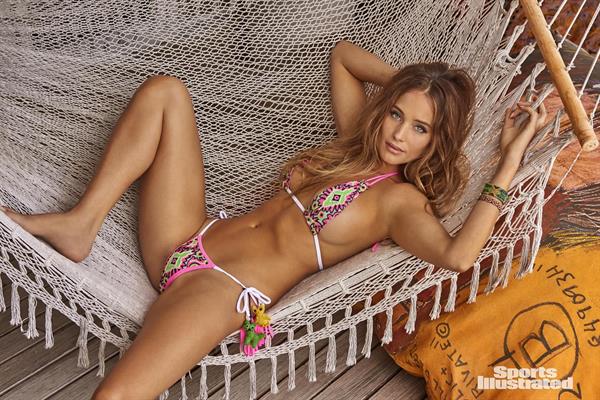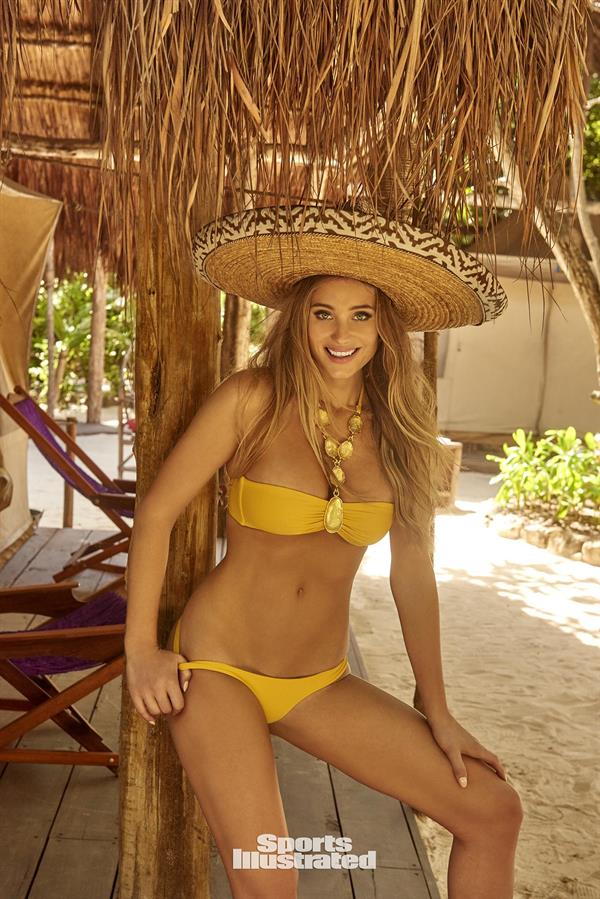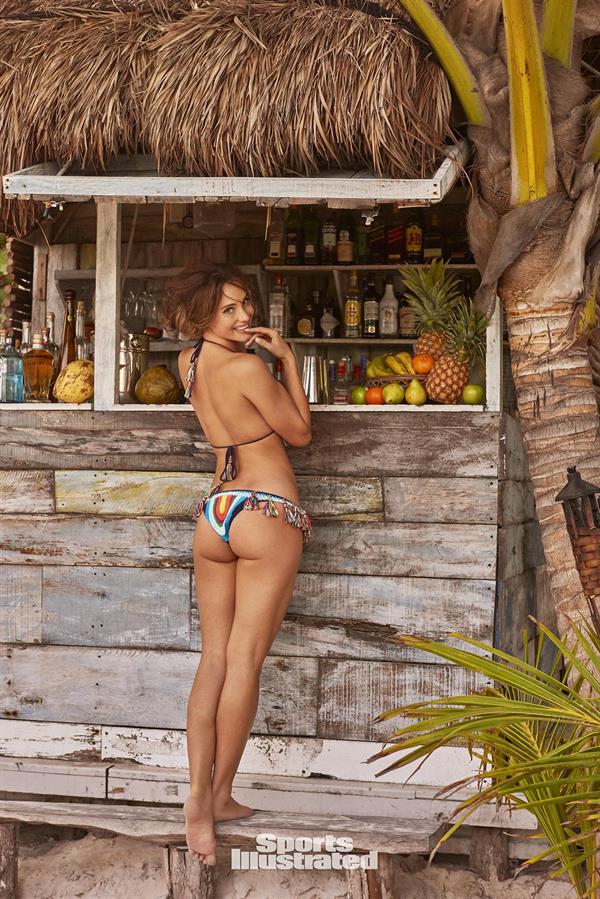 We're not sure if it is the Mexican vibes or her pregnancy glow but we're sure that Hannah looked even more stunning than her latest SI photoshoot.
And if you made it down this far, you are going to want to check her out in our infinite scroll:  Hannah Jeter Pictures