2017 has come to an end and Sports Illustrated model Samantha Hoopes finished off the year by giving us sexy vibes.  Just recently, the Brazilian model was spotted in Miami Beach together with other SI models like Danielle Herrington and Raven Lyn for the Swimsuit Island Takeover press conference.
Swimsuit Island Takeover
Swimsuit Island is a 2-day event with music, food, and most importantly bikini models.  The much anticipated event will take place on February 16-18, 2018 and it will be filled with world-class entertainment and of course, appearances from your favorite SI models with Samantha Hoopes leading the pack of sexy women.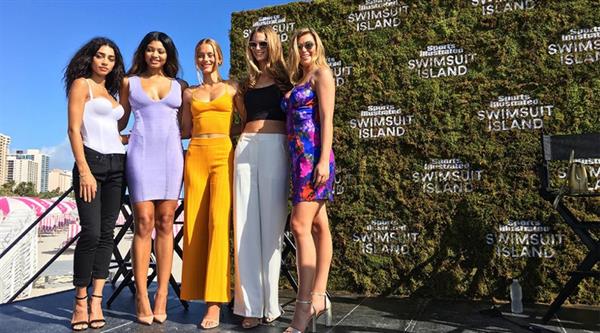 Kate Bock, Hannah Jeter, Aly Raisman, Chase Carter, Raven Lyn, Danielle Herrington and Samantha Hoopes were all in attendance at the press conference.
The magazine will also release its 2018 issue during the SI Swimsuit Island Festival.
SI Video Featuring Samantha Hoopes
If you missed out the video released by Sports Illustrated last November, we're giving you a short throwback to that.  Here, you see how irresistible Samantha was at the beautiful island of Curacao.  Her epic shots were photographed by Ben Watts.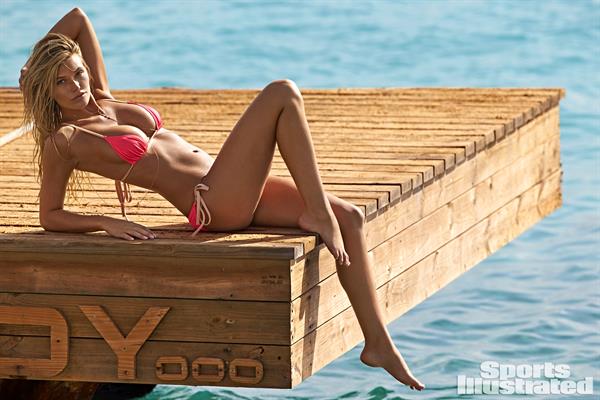 Samantha never fails to look flirty and sexy in the camera in a very effortless manner.  Soaking up the sun in a neon pink bikini while sipping a blue cocktail, she sure is one steamy hot babe! See more of her Sports Illustrated Swimsuit photos below.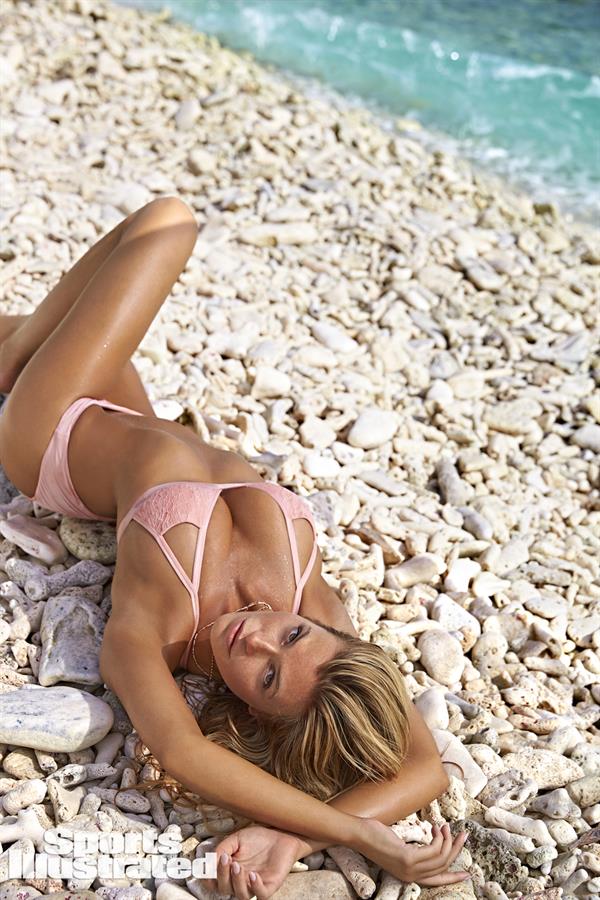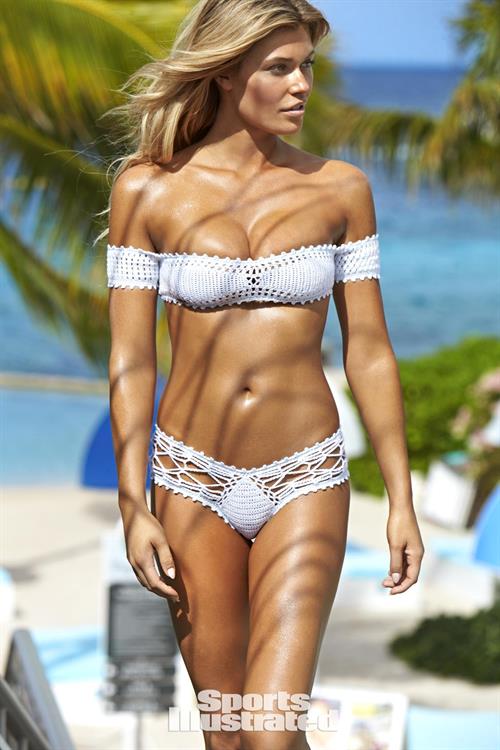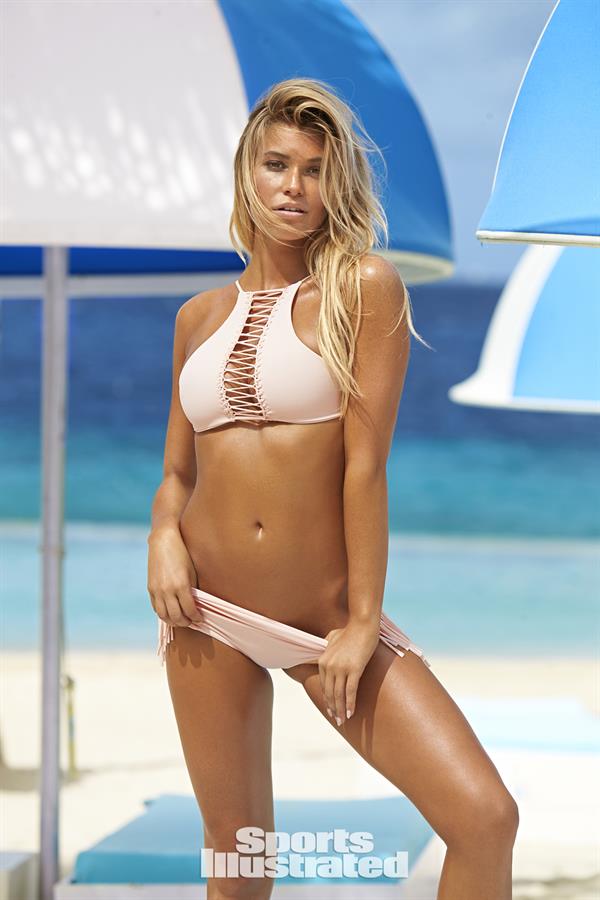 International Bacon Day
We're guessing many would agree that bacon is life.  Even Katy Perry refers to this product as the "meat candy of the world."  So, it is just right that we give importance to bacon at least once a year to celebrate our universal love for it.  For this year's International Bacon Day, Samantha Hoopes showed off her perfect bacon body.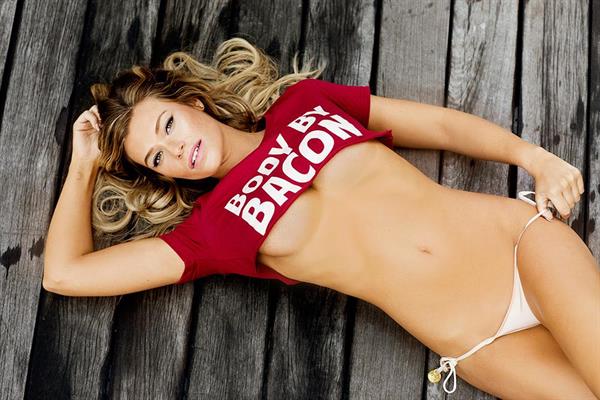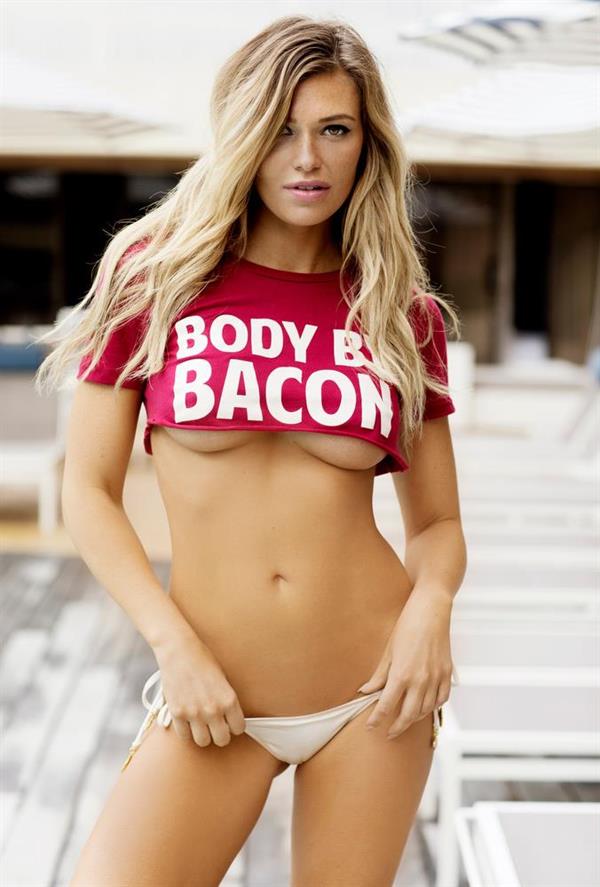 Don't you think these photos make you want to grab some bacon right now?
The American Girl
Before being associated with Sports Illustrated, Samantha Hoopes was known for being a Guess Girl.  But if there's one title she will always proud of, it's being an American.  In May of 2017, the 26-year old model shouted out her love to her country.  In an interview with Fox News, Hoopes said: "I am proud to be an American."
"I appreciate cultures, which is why I love modelling because I get to explore the world.  I get to experience how other people live.  But I'm just so proud to be an American because people here don't realize we actually have so many more rights than other countries.  Women are treated way differently here than in a lot of other countries."
More About Samantha Hoopes
This blonde beauty grew up in Pennsylvania with her four older sisters.  She studied modelling and acting at Barbizon Performing Arts Academy.  She also attended Penn State to pursue a teaching career.  However, things didn't go as planned.
"I thought this school was for me, but down the line, I was feeling depressed," she shared.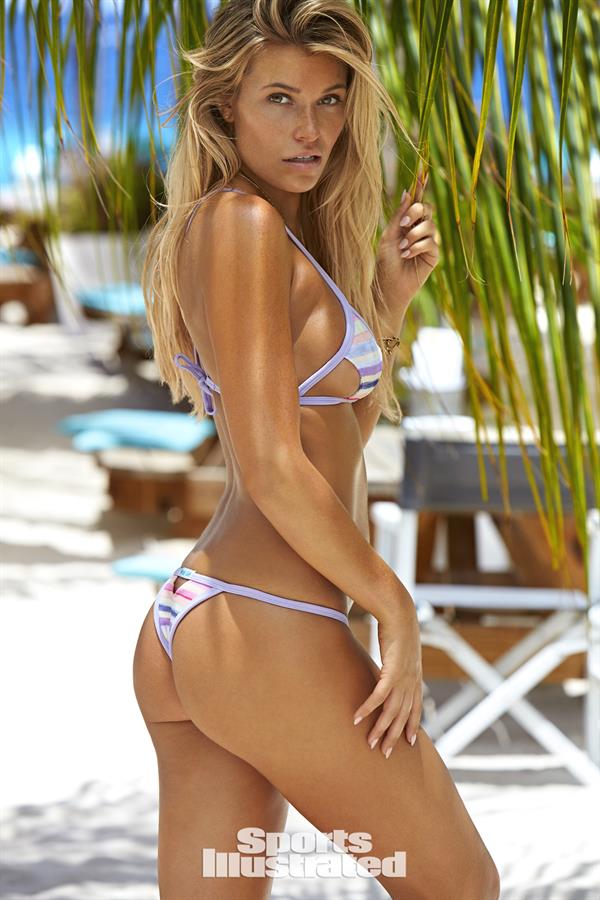 "I don't know, I just didn't think the school and I really clicked.  I was out of school for like almost a year and my mom told me she was going to find me a job.  I was freaking out;  I had no idea what to do.  So I took Polaroids and sent them.  That's why my whole career [as a model] got started."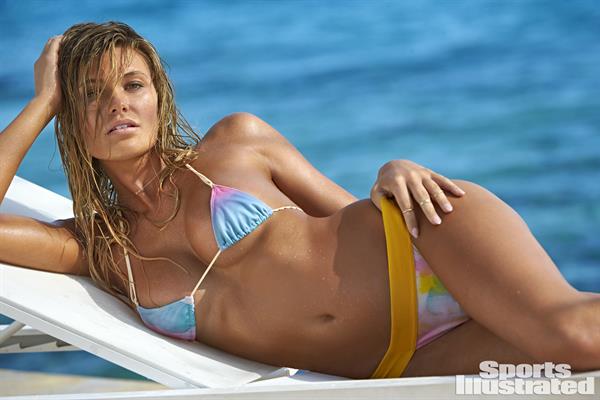 What seemed to be a bold move turned out to be the right one.  Quickly after, her career skyrocketed as she was booked to be a Guess Girl.  In 2014, she started appearing for Sports Illustrated Swimsuit Issues.  She also models for Levi's Jean.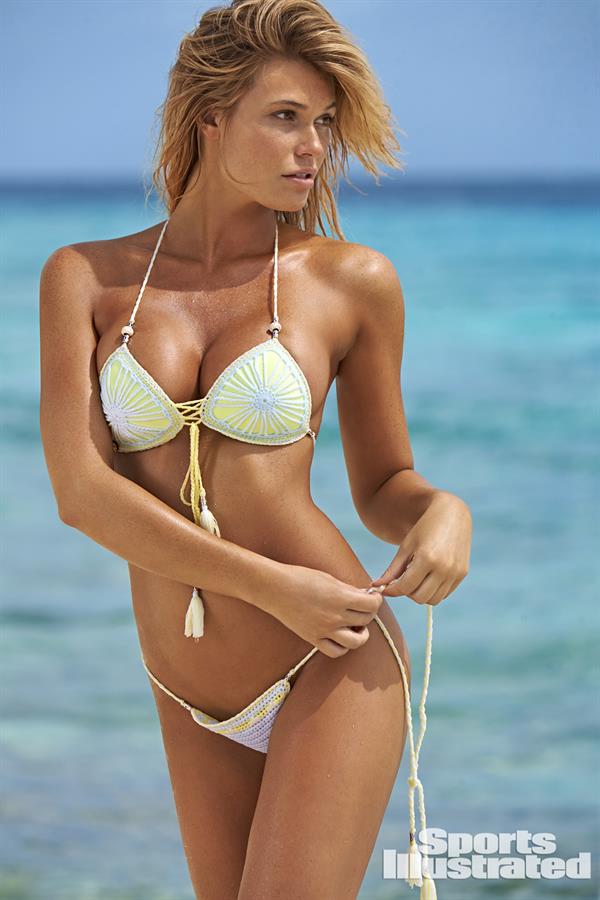 Hoopes currently has 885k followers on Instagram and counting.  Well, who wouldn't gain followers with all her sexy posts?  Last November, she shared a topless photo and captioned:
"Mornings are my favorite I love to get up, make a coffee or recently hot water with lemon and ginger ? and go outside to reflect on my life… I write down 10 things that I am thankful for and it's really been helping me manifest my life and put things into perspective.  Whatever you are going through will pass and make you strong it's all about how you recover and move on that defines you!"
Earlier this month, she posted a throwback photo of her… topless again!