A picture paints a thousand words…  Rachel Harris' picture paints a thousand desires.  Now, why did I come up with that intro…  Yup, the 'paints'.  Well, it's because our next hottie here is an artist.  A painter, an illustrator…  an agent of art.  Yup, she commands feeling with a stroke of her hand.  And she dictates lust with her poses.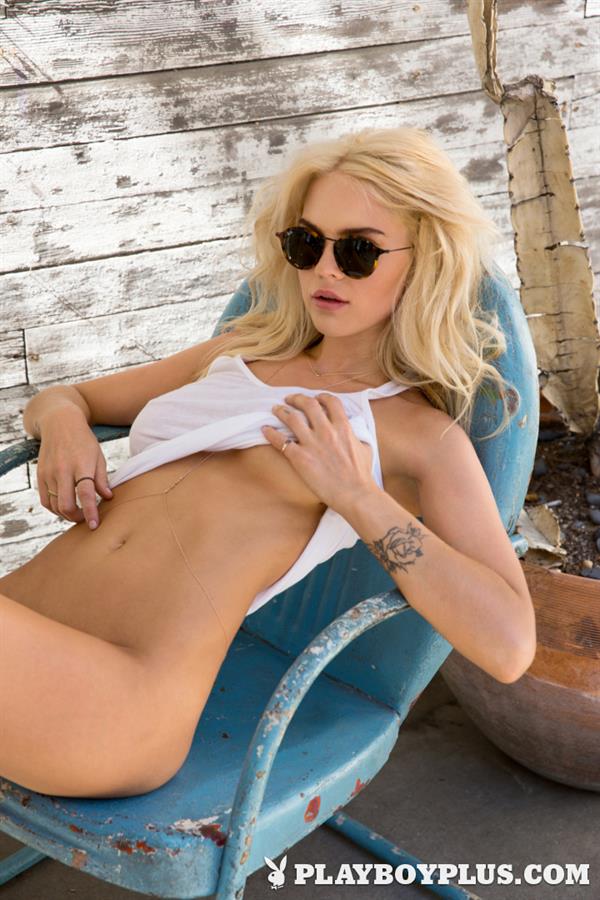 She's that talented, dear readers.  Oh, and she's also equally gorgeous.  So what a package, huh?
Who is This Beautiful (and Sexy) Artist?
Rachel Harris is an American abstract expressionistic artist/painter and model who earned our Friday Feature spot because of her gracing the covers of Playboy Netherlands in March 2016.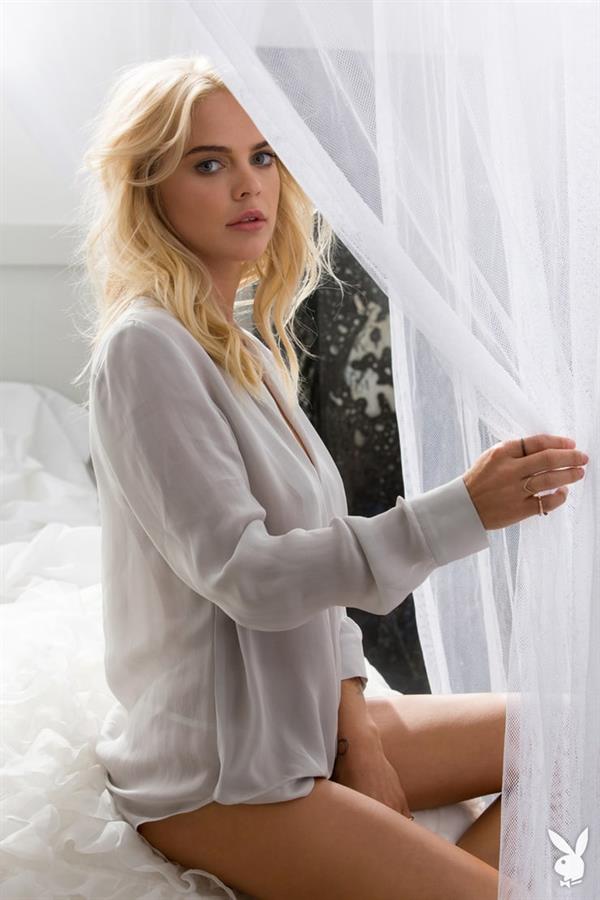 Her Early Life
Rachel Tiare Harris was born on June 24, 1991, in Pasadena, California.  She was raised in Los Angeles and she studied art and design at both the California College of the Arts and the Fashion Institute of Design and Merchandising.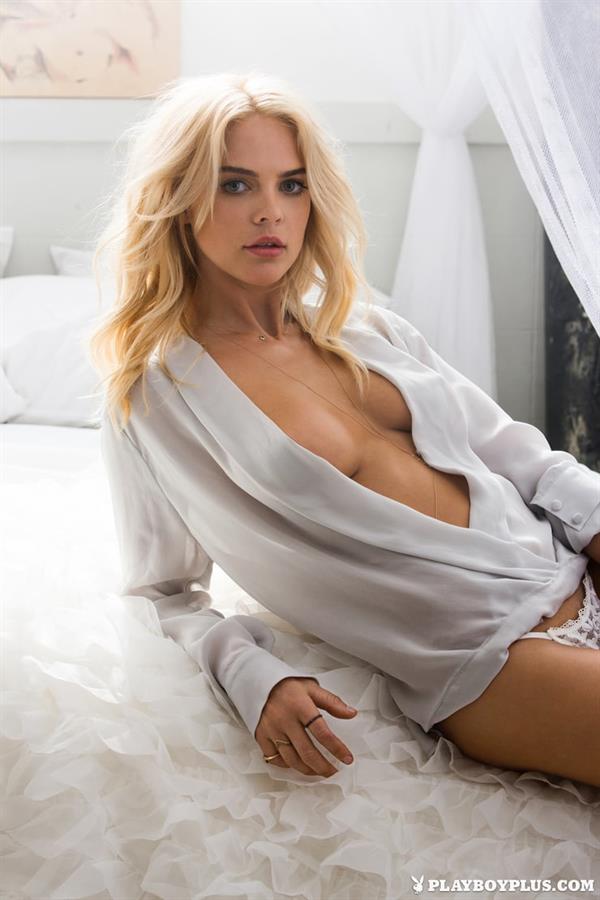 Career Journey
At only 23, she opened her first solo art show.  The said show held 16 of her large-scale abstract works which all sold-out on opening night. It was also there where she met her modeling manager, Heidi Cortez, who would lead her to her appearances in magazines.
Soon after, Heidi introduced Rachel to Playboy's senior photographer and from there, everything shot to hotness high.  Even though modeling was entirely new to Rachel, she grabbed the opportunity quickly and became Playboy's Playmate of the Month in November 2015. Rachel was 24 on her first Playmate stint.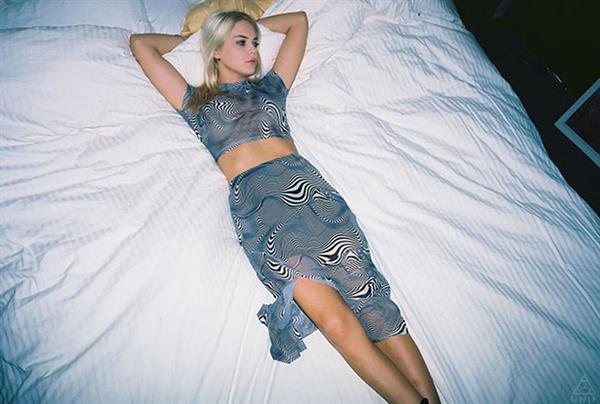 Facts and Trivia
Rachel is friends with a string of successful models from Monica Sims to Eugena Washington.
Rachel aims to be a "personality artist."  We don't really know what that means but according to her, it's by pulling back the curtain on the artistic process and then inviting the viewer into her world.  This super sexy artist creates a space for experimentation, exploration, and challenging the traditional notions of the "face behind the work."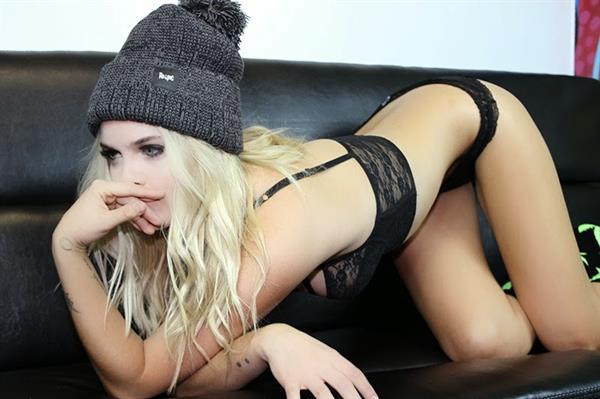 Body Measurements
Rachel Harris stands 5 feet, 3 inches and she has a 32-24-34 body statistics.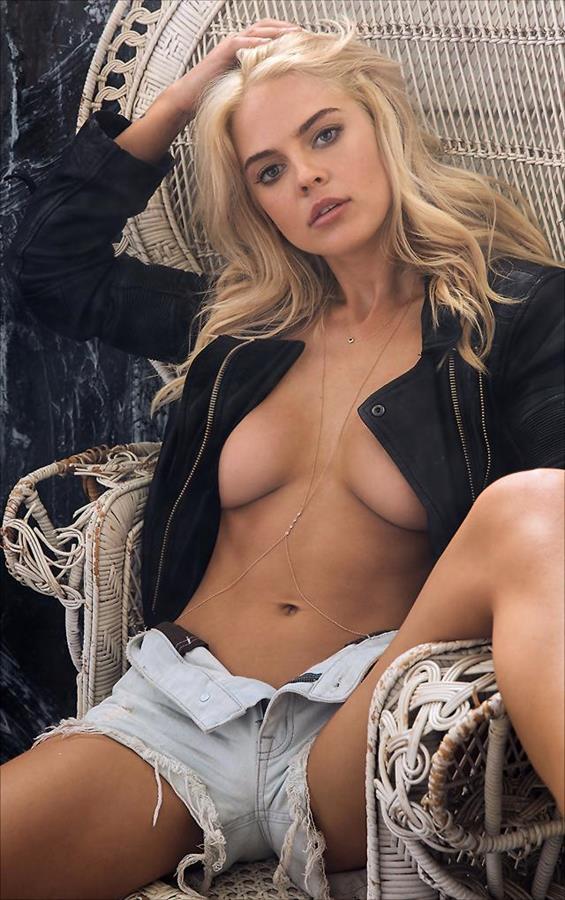 Rachel Harris Photos
Follow her on Instagram for her latest artwork and other personal photo uploads.
Also, be sure to check out our Rachel Harris page for more of her damn-hot pictures.
Oh, and you got to see these…  Man, her nudes (plus art) really are something…  Beautiful, tasteful.