Yeah, punk…  Francesca Eastwood here will make your day…  HOT!  Yup, as hot as her dad's newly shot magnum 44 barrel…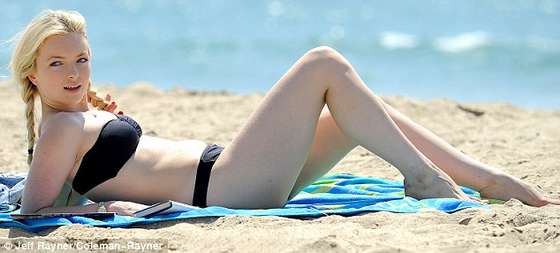 Yup, she's smokin'…  And don't you just want to make her your wife?  I mean, really, she's a forever type of hottie.  One that you walk down the aisle…  or at least that's what she is to this writer.  Yes, people…  Her extreme hotness is not just for one-night fantasies.  It's for the long term.  So imagine the hot lovin' you'll get when she becomes your wife (only she won't)…
Who is Francesca Eastwood?
Francesca is an American actress and reality star who appeared in True Crime (1999), Outlaws and Angels (2016) and Jersey Boys (2014). She was also in a reality series called Mrs. Eastwood & Company.  She is the daughter of famed actors Clint Eastwood and Frances Fisher.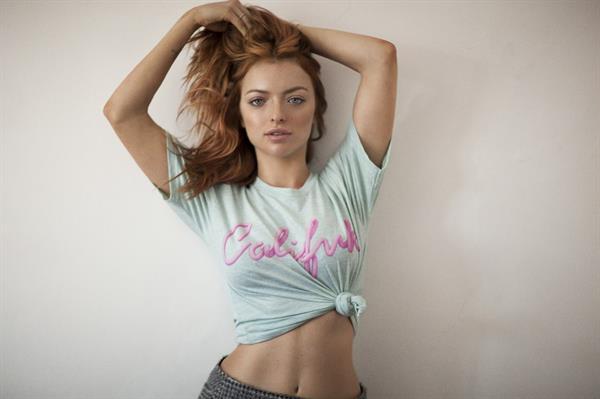 Her Early Life
Francesca Ruth Fisher Eastwood was born on August 7, 1993, in Redding, California, USA.  On her father's side, she has English, and some German, Irish, Scottish, and distant Dutch, ancestry.  Her mother is of half Ashkenazi Jewish (from Russia and Hungary) and half Norwegian descent.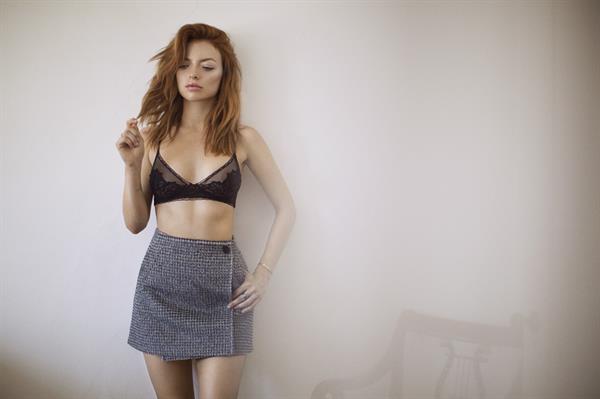 When Francesca was born, the papers said she was Clint's third child, but she's actually at least his seventh.  She is an alumnus of Stevenson School in California.  Francesca later enrolled at the University of Southern California to study business, but never completed the course.
Career Journey
Francesca's acting career began in 1995 but her career only took on a successful path when she appeared in the 2012 reality television series Mrs. Eastwood & Company.
In 2014, Francesca appeared as a waitress in the film 'Jersey Boys', a musical biography produced and directed by Clint Eastwood.  The same year, she also appeared in the first episode of the TV series 'Perception' portraying the role of a hallucinating model.  She followed it up with a series of made-for-TV movies starting with 'Wuthering High School'. 'Mother of All Lies' and 'Girl Missing'.  In between shooting for the movies, she also appeared in a few TV series such as 'Kids Vs. Monsters' and 'Heroes Reborn'.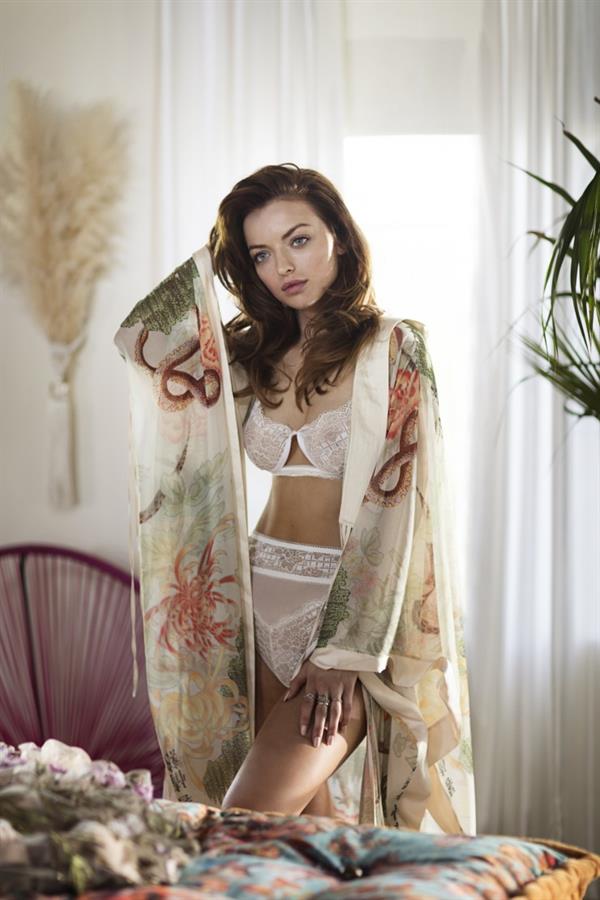 Francesca's role as Florence Tidon in the movie 2016 movie 'Outlaws and Angels' brought her critical acclaim as an actress.  She co-starred with mother Frances Fisher in the said movie.
In 2017, Francesca was cast as the main character Noelle in the television series M.F.A.  She has spread her wings equally at ease in both media.  Also in 2017, she appeared in the first episode 'The Law of Non-Contradiction' of the popular television series 'Fargo' playing the role of Vivian Lord.  Frances Fisher portrayed the role of an older Vivian Lord in the same series.
Facts and Trivia
Francesca was named Miss Golden Globe 2013 by the Hollywood Foreign Press Association.
She has played the on-screen daughter for both of her parents in two separate films: The Stars Fell on Henrietta (1995) with her mother Frances Fisher and True Crime (1999) with her father Clint Eastwood.
In 2011, she was in a relationship with Tyler Shields but their relationship ended up in the following year.
In November 2013, Francesca Eastwood surprised everyone when she married Jordan Feldstein, as there were no reports of the two ever dating.  Feldstein is the brother of another popular celebrity, Jonah Hill.  The couple annulled the marriage after only eight days.
She was also in a relationship with Richard Clune (in 2015) and Harry Morton (in 2016).
She was also married to Clifton Collins Jr. on 1 January 2017.
Francesca has a son, Titan Wraith Eastwood (born on September 16, 2018) with her boyfriend Alexander Wraith.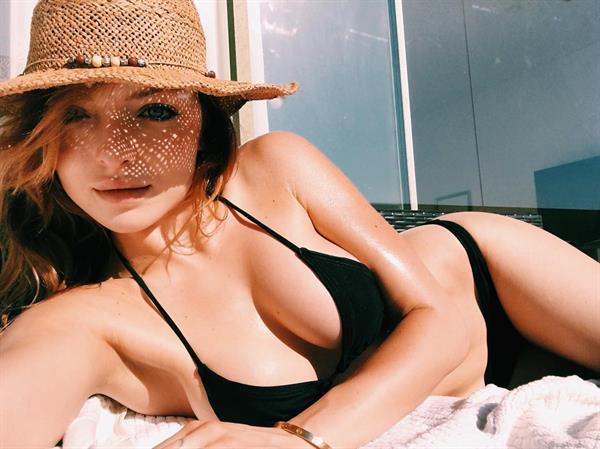 In 2001, on a Christmas morning, Francesca and her mother narrowly escaped a house fire that consumed their house.  Francesca climbed out her bedroom window and leaped into the arms of her mother and a neighbor, and was treated at a hospital for smoke inhalation.  Her mom, Frances was also treated for burns on her hands. Francesca's father, Clint Eastwood, flew in to visit his daughter in the hospital and personally thanked her rescuers.
Controversies
While shooting for 'Mrs. Eastwood & Company', Francesca she was filmed burning a US$100,000 Hermès Birkin bag together with her then boyfriend photographer Tyler Shields.  This brought a lot of negative attention to the point where she was labeled a brat.  But Francesca always claimed that the incident was for a prop in a photo shoot.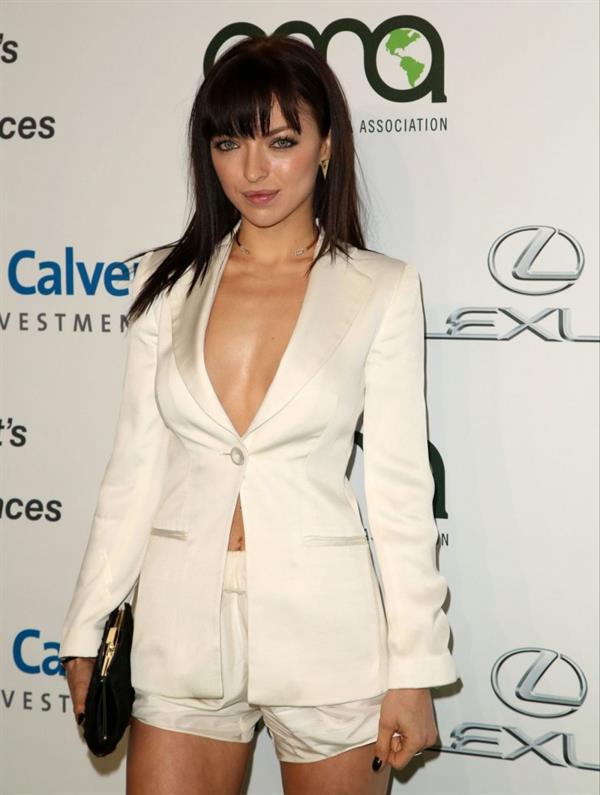 Her Body Measurements
Francesca stands 5 feet, 5 inches and she has a banana type 34C-23.5-35 figure.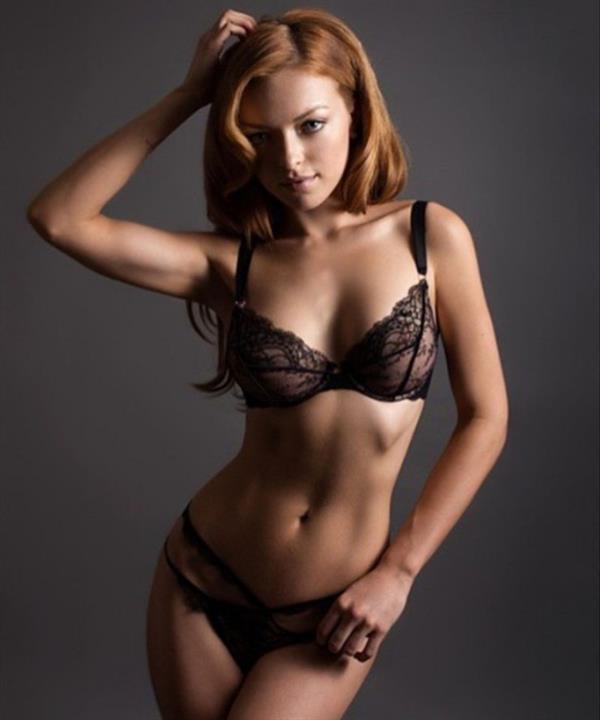 Francesca Eastwood Photos
Follow Francesca on Instagram for the latest about her.
Also, do check out our Francesca Eastwood page for more of her pictures.