Inked and oozing with sexiness.  Miss Tina Louise may look a little intimidating (at first) but we all can look past that once she shows more of her skin.  I mean, the sex appeal just overflows and…  Yeah, it's overwhelming.
See?  And the longer you look, the more desirable she gets.  Yup, her hotness can totally make us submit to her each and every whim.  We'll be her bitch.  Oh, you (and I) won't complain…  Not even a little bit.
Who is Miss Tina Louise?
Miss Tina Louse, not to be confused with the classic actress Tina Louise, is an Australian model and Instagram star who has graced the covers of magazines like FHM, Maxim, and Zoo Weekly.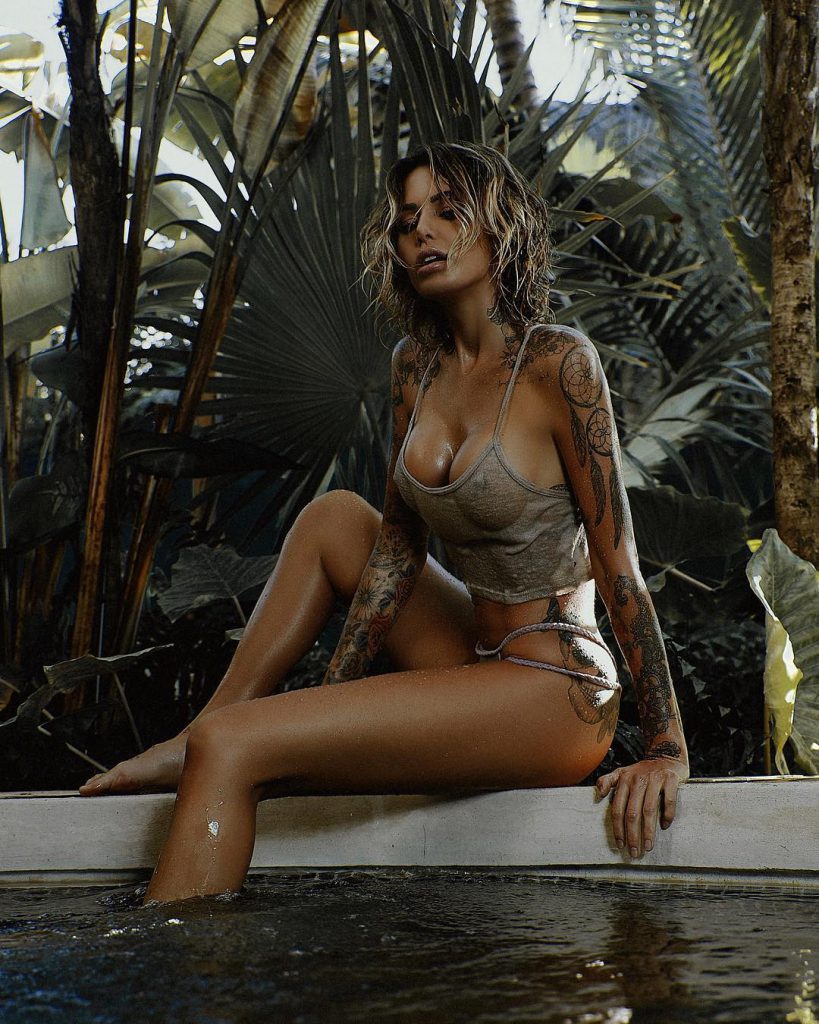 Her Early Life
Tina Louise was born on May 23, 1981, in the small town of Castlemaine, which is set in Victoria of Australia.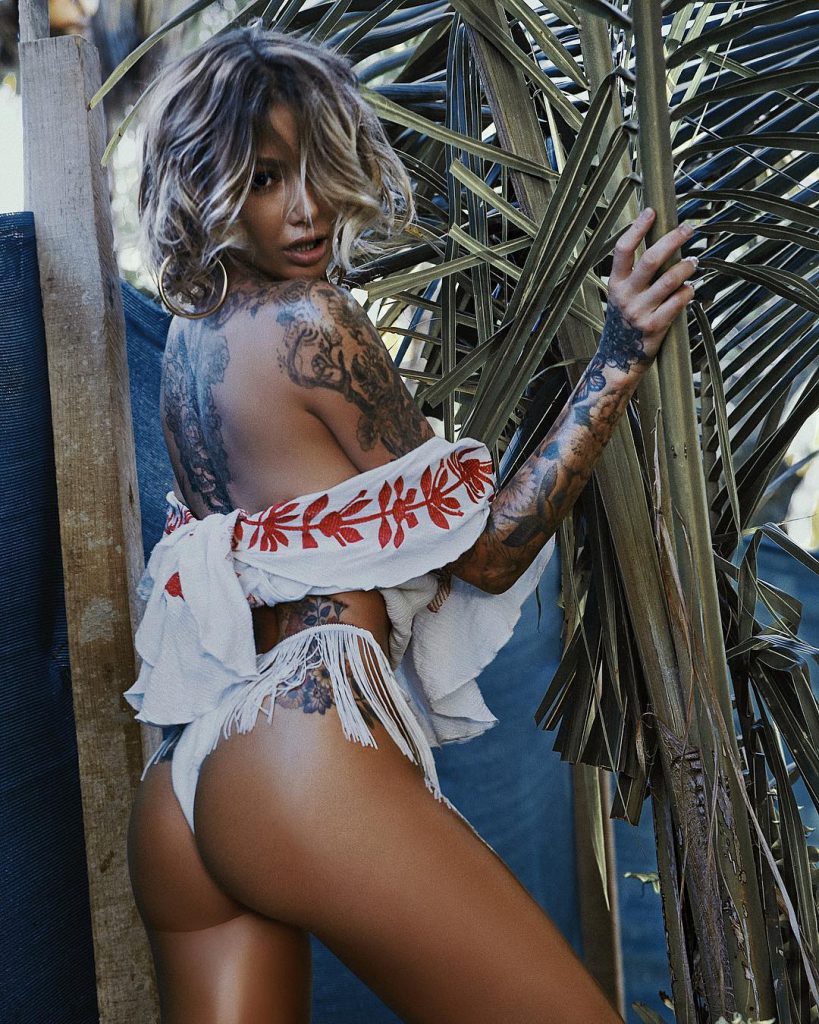 She grew up in a small home in the countryside of Australia and had seven family members including herself.  Tina grew up in a small three-bedroom cottage on a farm with nothing but dirt roads, livestock, and bicycles to get around.  They grew their own food and lived a simple yet full of adventure (for the kids, we're guessing) lifestyle.
Career Start
Tina scouted by a photographer at the age of 21…
"He took a few photos of me and they ended up on the cover of Maxim."
Shortly after that, in 2007, at the age of 25, she won Australia's Hottest Bikini Model.
"After that I kinda blew up, featured on every magazine cover and swimsuit calendar in Australia, not to mention a few international ones also.  I was interviewed on television for being Australia's most downloaded model."
By 26, she visited America for the first time for a modeling gig, staying in California for a few weeks.  She fell in love with the coast (and the year-round warmth) and after a couple more trips there, she decided to call California her home.
Her Love of the Ink
Tina got her first tattoo at 18 and picked it up again at 27.  Her love for tattoos allowed her to pursue modeling and now that she's doing well for herself in modeling, the ink just keeps coming.  She was even featured as the hot new thing in Inked Magazine in 2015.
"I got my first tattoo on my 18th birthday, it was a small butterfly to represent freedom.  I waited a while after that before getting any more due to my modeling career.  My second tattoo came at 27, a cross to remind me of what's most important in life.  God.  Then came some scripture on my back, ' There's nothing in a butterfly that tells you it's going to be a butterfly,' which means don't judge a book by its cover.  I was bullied in school for being what they called ugly, I later became one of Australia's top bikini models.  So this quote I hold close to my heart.  Then came a few more small ones, including my sister's name.  But it wasn't until I moved to America that I started doing my sleeves."
Facts and Trivia
Tina loves dogs and getting up early in the morning, starting each day with coffee and a good Snapchat.  She loves the sun and enjoys it as much as she can may it be on riding her beach cruiser or playing with her dog…  As long as she's under the sun, she's happy.
Her Body Measurements
Miss Tina Louise stands 5 feet, 7 inches and she rocks a 34D-25-35 very desirable figure.
Miss Tina Louise Photos
Join her over 2.2 million followers on Instagram for her newest hot posts.
Also, don't forget to check out our Miss Tina Louise page for a good amount of her pictures.