This timeless babe is indeed uh timeless.  Yup, her hotness then will surpass the test of time and our memory.  We will always remember her at her prime, which is since she was a teen up to now.  Yup, boys and girls.  Melinda Messenger, at 48 years of age, is still as hot as ever.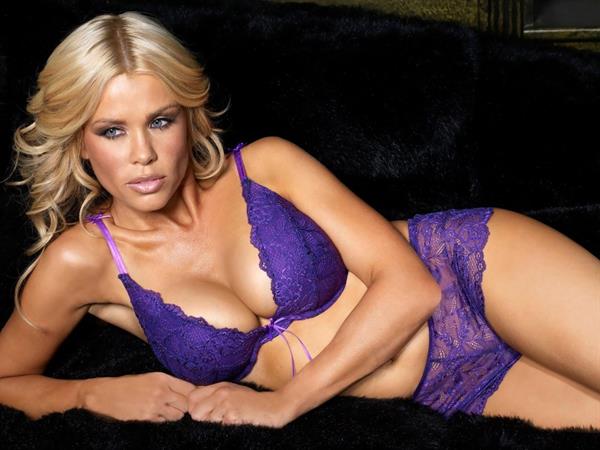 She's wine, I'm telling you…  She just gets better with age.  Oh, and for those who are wondering what she looks like back in the 90s…  Wait until the end of this entry.
Who is Melinda Messenger?
Melinda is an English television presenter and former glamour model and Page Three girl.  She presented the magazine program Live from Studio Five and was formerly the co-presenter of the reality show Cowboy Builders.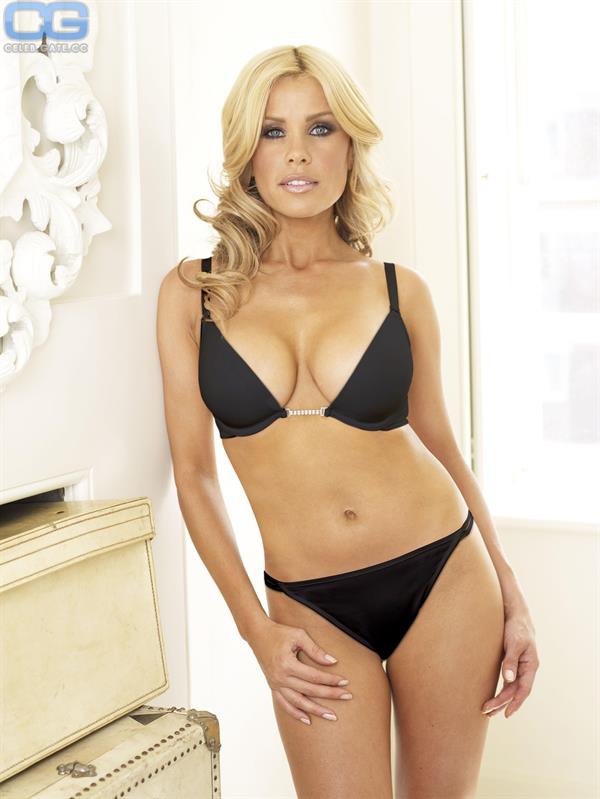 Melinda is also an actress and she has appeared in a cameo role in 1999's Virtual Sexuality as Superbra Girl and co-starred in the 2000 cult film The Mumbo Jumbo in the role of Princess Vanilla.  She worked on Channel 4 cult show Eurotrash and became a popular pantomime actress, taking on roles such as Cinderella (2004–2005) and Aladdin (with Bobby Davro and John Rhys-Davies; Woking – 2005–2006).
Her Early Life
Melinda Messenger was born on February 23, 1971, in Swindon, Wiltshire, England as Melinda Jane Messenger.  She is the daughter of Terry Messenger and Avis Messenger.  She grew up along with her siblings Warren Messenger and Jamie Messenger. Her parents divorced at the age of five.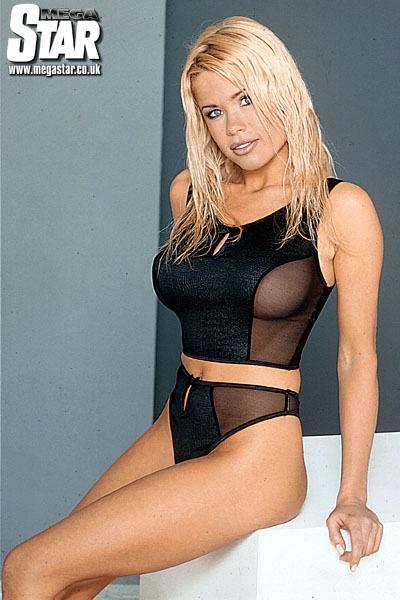 Melinda went to Dorcan Technology College.
Career Start
Melinda Messenger began her career as a model.  She did modeling for Gloucester based double glazing company.  Her agent at the Jason Paul Modelling Agency advised her to increase her breast size which she enlarged to a 34DD cup.  Her glamour modeling career began to take and she has landed a spot on The Sun newspaper's Page Three (she was later hailed as the Girl of the Thrillenium).  She continued to work for The Sun until readers voted to ban models with breast implants.
Melinda began her television career in 1997 through Channel 4's Eurotrash where she featured in erotic scenes acting as a nude magician's assistant.  In 1998-99, she hosted her show called Melinda's Big Night In.  She has also made appearances on shows like Celebrity Big Brother, To Buy or Not to Buy, Bingo Night Live, Dancing on Ice, and many more.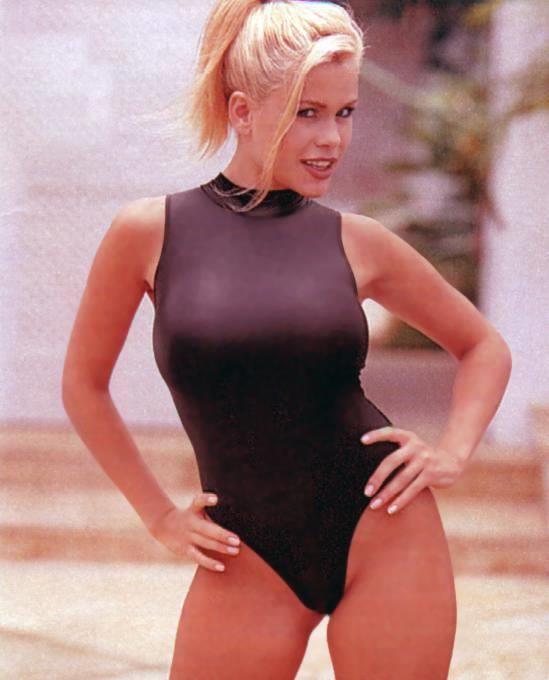 Loose Lips, Baby Baby, Can We Still Be Friends, etcetera are some of the popular tv shows she has appeared in.
Facts and Trivia
On November 26, 1998, Melinda Messenger married Welshman Wayne Roberts in Bali, Indonesia. Melinda's relationship with Roberts started when they first met at his local Swansea nightclub.  The couple has three children: Morgan Kelly, Flynn Jefferson, and Evie Brooke.
After the birth of her second and third child, she suffered from post-natal depression, so she decided not to have any more children.  In 2003, she won Quality Street "Celebrity Mum of the Year."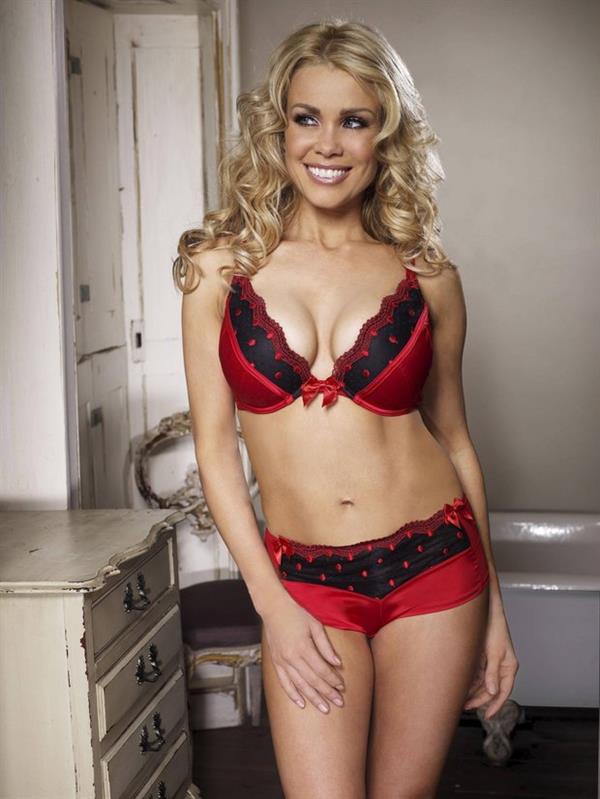 In 2005, Messenger became concerned for the education of her kids, and although she and Roberts had just completed renovation of their Wanborough-based 25-room former rectory, she insisted that they move closer to a Steiner-Waldorf school in Reading, Berkshire.  This gave rise to the problems in the couple's relationship, and, as a result, they separated on April 2008, later reuniting that same month to discuss their split for a photo-spread in Hello!  However, in November 2012, it was announced that the couple finally went their separate ways.
In 2011-12 Messenger hosted "The Health Lottery Draws" on ITV and Channel 5.  In January 2014, she became a contestant on the first series of The Jump, but she withdrew due to a concussion.
Body Measurements
Melinda Messenger stands 5 feet 2 inches tall and her peak body measurement is 34-22-34 inches.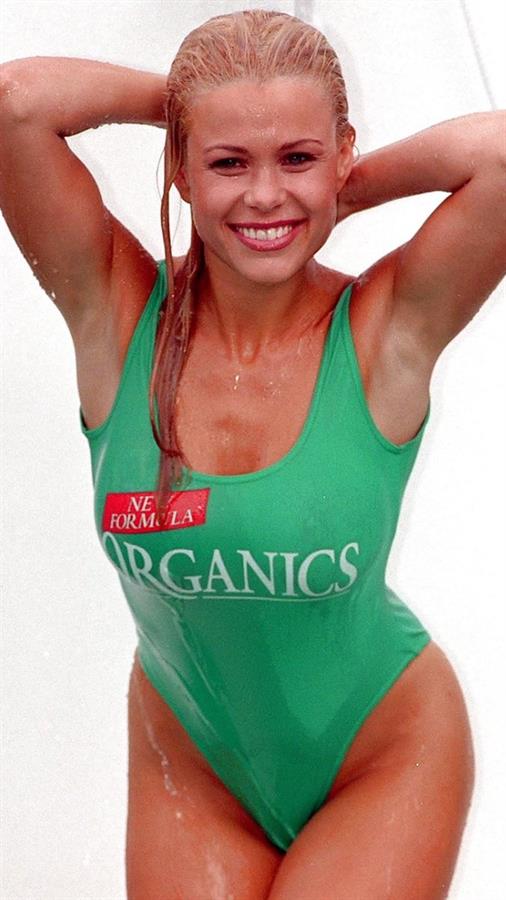 Melinda Messenger Photos
Yup, she's active on Instagram.  Follow her there for the latest news about her.
Also, don't forget to visit our Melinda Messenger page for more of her.
Oh, and before we forget…  We have a few of her nudes that are just so hot.