This Canadian model of French-Chinese origin can charm anyone with her superb looks and her sweet, enthusiastic nature.  Dannie Riel sports this carefree, cheerful, personality which makes her hotness a little over 10.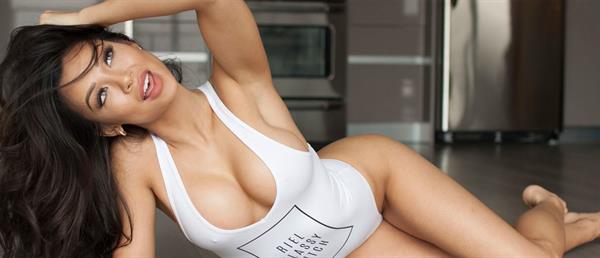 Oh, guys…  A single picture of this babe will make one research about her.  Yup, she's got that kind of hotness.  She's like magnet err gravity…  Or any addictive drugs.  One look, you're hooked.  Oh, and her cheerful personality will linger in your fantasy.  So yeah…  She's awesome!
Who is Dannie Riel?
Dannie Riel is a fashion icon and model who is also a YouTube phenomenon.  In her YouTube channel, 'therielworld', she posts videos featuring her visits to various places, glimpses of her photo shoots, and her foodie adventures trying out different cuisines and dishes.
Her Early Life
Dannie Riel was born on June 16, 1988.  Her parents are of French and Chinese descent.
Career Start
Dannie launched her social media career in the year 2008 with her YouTube channel, 'therielworld'.  Her first video featured her getting lip piercings and gained quick popularity.  Through her social media posts, Dannie's takes her fans along in her journey towards achieving her childhood dream of becoming a model.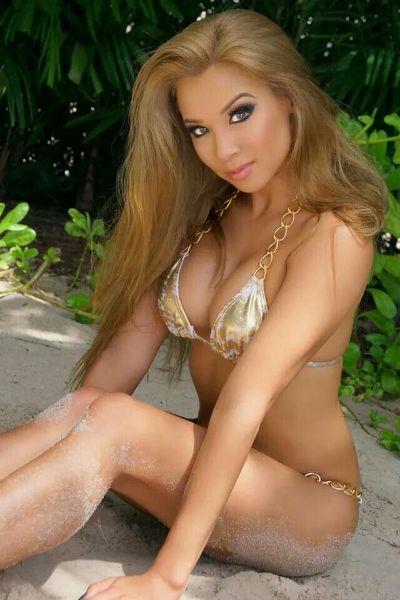 Dannie has also collaborated with other popular YouTubers and artists like Jason Chen, Swoozie and AJ Raphael.  Her modeling aspirations were realized when she was recognized by the SCD Team in 'Sports Compact Nights'.  This was the highlight of her career and after gaining recognition, she was signed to model for numerous organizations from around the globe.  Currently, she does photo shoots for various agencies all around the world and has gained universal popularity.  She has currently extended her career into the acting world and is working on several TV shows and movies.  Quite recently, Dannie got the title of 'Sexiest Asian Girl on Earth'. Dannie has also started her own line of merchandise and runs an online store named 'Riel Brand Store'.
Facts and Trivia
Despite being only 5' 2", which is short compared to conventional modeling standards, Dannie has been able to make her mark in the industry.  Her mixed Eurasian ethnicity has blessed her with strikingly beautiful features.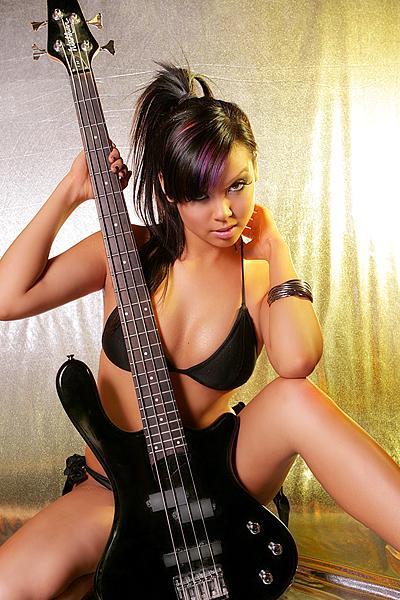 Her longest relationship was with her financial counselor Ken Nguyen, which lasted six years.  Amidst talks of their marriage, the couple announced their decision to part ways and Dannie has not been in any serious relationship since.
Her Body Measurements
Dannie here rocks a 34-24-33 very desirable figure.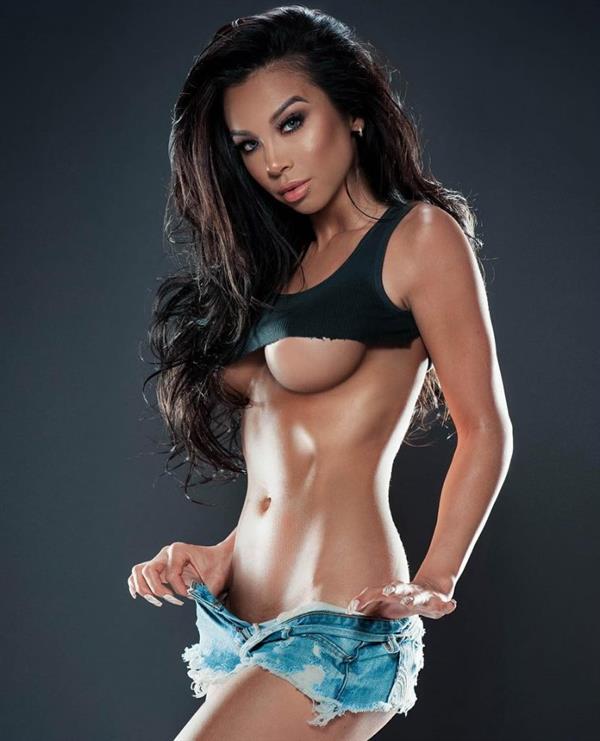 Dannie Riel Photos
Join her over 1.2 million followers on Instagram for her newest uber hot photo posts.
Also, do check out our Dannie Riel page for a good amount of her sizzling pictures.