Been fantasizing about this woman since the first time I saw here.  It was on the big screen and she was doing a lot of roundhouse kicks alongside Jean Claude Van Damme in the Street Fighter movie.  Man, she was so hot in that flick.  That was '94…
And then after 7 long years, she gave men all over the world hardons with her "Can't Get You Out Of My Head" music video.  Whew, Kylie Minogue is truly one of the hottest.  That picture above is proof of that.  Her body is just something you'd never forget.
Who is Kylie Minogue?
Kylie is a famous Australian singer-songwriter and actress. She started her career at a very young age by appearing in Australian television series, such as 'Skyways,' 'The Sullivans,' 'The Henderson Kids,' and 'Neighbours.'  It was 'Neighbours' that helped her gain recognition in the UK. Subsequently, an English record company decided to give her a break.  Over the years, Kylie has given many hit albums, such as 'Kylie,' 'Kylie Minogue,' 'Fever,' 'Rhythm of Love,' 'Body Language,' etc.  She has worked in many movies as well. She is also considered a style icon all over the world.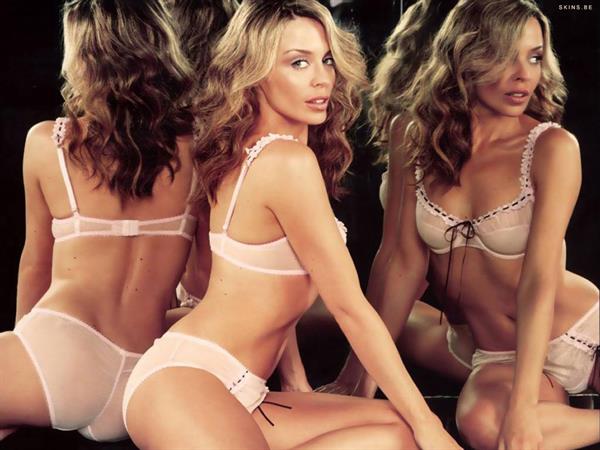 Her Early Life
Kylie Ann Minogue was born on May 28, 1968, in Melbourne, Australia, to Ronald Charles Minogue, an accountant, and Carol Ann Minogue, former stage dancer from Wales, Australia.  She was raised in Surrey Hill in Melbourne and was sent to 'Camberwell High School.'  She is the eldest of three children.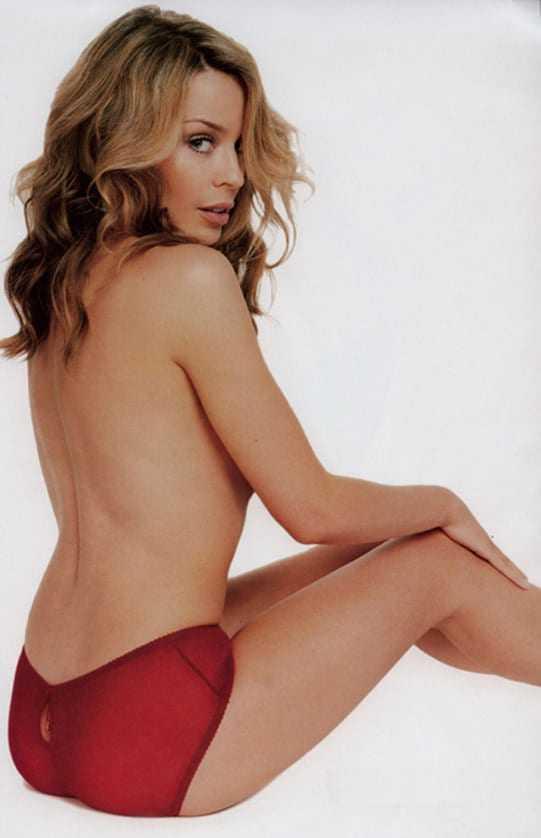 Career Journey
Kylie, along with her sister Dannii, began her career as a child artist, appearing on Australian television.  When Kylie was only 12, she did small roles in soap operas like 'Skyways,' 'The Sullivans,' and 'The Henderson Kids.'  Her big break in the entertainment industry came with her role of 'Charlene Robinson,' a tomboy car mechanic, on one of the most popular Australian soap operas 'Neighbours' in 1985.

After her big break, Kylie got noticed at a benefit concert where she performed a song called 'The Loco-Motion' along with other cast members of 'Neighbours.'  She was noticed by the executives of the music industry and in 1987, she signed a contract with an Australian recording company called the 'Mushroom Records.'  ' The Loco-Motion' spent seven weeks at the top of the Australian music charts and became the highest-selling song in Australia in the 1980s.
In 1988, the huge success of 'The Loco-Motion' led the British music producers— Stock, Aitken, and Waterman—to sign her with their record labels in order to make her an international star.  This led to the production of her debut album 'Kylie.'  One particular track from the album titled 'I should Be So Lucky' became an international favorite.
In 1989, Kylie recorded another album called 'Enjoy Yourself' with her 'Neighbours' co-star and then-boyfriend Jason Donovan.  The duets from this album became chart-toppers.  Her popularity was spiraling up and she was cast to play the lead role of 'Lola Lovell' in the 1989 Australian coming-of-age movie 'The Delinquents.'  The film transformed her image from an adorable pop star to a sexy movie star.
In 1990, Kylie came up with her third album 'Rhythm of Love.'  This time, her album had several peppy dance numbers which changed her 'girl-next-door' image.  With her third album, she targeted a wide range of audiences.  She also focused on designing her music videos.  Her hit single 'Better the Devil You Know' from the album showcased her flamboyant and sexy side.
In 1991, Kylie's fourth album 'Let's Get to It' failed to reach the top ten of the 'UK Albums Chart.'  Singles like 'If You Were with Me Now,' 'Give Me Just a Little More Time,' and 'Word is Out' belonged to this album.  In order to promote the album, Kylie embarked on the 'Let's Get to It Tour.'  By this time, her contract was done with Stock, Aitken, and Waterman.  Kylie decided not to renew the contract as she felt that she had creative differences with them.
In 1993, she signed a contract with 'Deconstruction Records' and released her fifth album called 'Kylie Minogue,' which did very well in Europe and Australia.  This was the time when she made a friendly appearance in the hit comedy sitcom series 'The Vicar of Dibley.'  She appeared in Australia's 'Who' magazine's list of '30 Most Beautiful People in the World.'  Subsequently, director Steven E. de Souza cast her opposite Jean-Claude Van Damme in 'Street Fighter.'
In 1996, she collaborated with the 'Manic Street Preachers' and recorded an album called 'Impossible Princess.'  She changed the title of the album to 'Kylie Minogue' in the UK after the sad demise of Diana, Princess of Wales.
In 2000, she was dropped by her recording company 'Deconstruction Records' and was taken up by 'Parlophone.'  The same year, she released her seventh album 'Light Years,' which featured a collection of various disco dance numbers.  This album did very well in Asia, Australia, New Zealand, and Europe.  The hit single 'Spinning Around' from the album became her number one track in the UK in 10 years.  The album also featured a duet called 'Kids' with Robbie Williams.
In 2001, she came up with her eighth album 'Fever.'  The album sold eight million copies throughout Australia, Europe, and the United States. The single 'Can't Get You Out of My Head' became the most successful single of her career.  In 2002, she toured the world to perform her 'KylieFever2002' concert, which turned out to be her biggest production.
In 2005, Kylie was diagnosed with breast cancer, which led to the cancelation of the Australian leg of her hugely popular tour 'Showgirl.'  She had to undergo immediate medical treatment. After this, she underwent surgery and then chemotherapy.  During this time, she urged the media and fans to help keep her privacy.
In 2005, Kylie released her digital single 'Over the Rainbow.'  Subsequently, media started reporting that her health was improving and that she was recording material for her next album.  She started preparing for her upcoming tour 'Showgirl Homecoming.'  In 2006, her children's book titled 'The Showgirl Princess,' which she wrote during her recovery, was released.  During this time, she also launched her perfume brand 'Darling.'
In 2007, Kylie released an album called 'X' after a gap of four years.  This was her 13th album and contained 13 tracks that were recorded in London, Stockholm, and Ibiza.  This was also the year when Kylie appeared in a documentary called 'White Diamonds,' which was directed by her friend and stylist William Baker.  The documentary is behind-the-scenes of her 2006 'Showgirl' tour.
In 2009, Kylie, along with English comedians James Corden and Mathew Home, hosted the 'Brit Awards 2009.'  It was said at the time that she added glamor and charm to the award function.  In 2009, she also appeared in the song 'Chiggy Wiggy' from the Bollywood movie 'Blue.'
In 2010, Kylie released her studio album 'Aphrodite.'  The album was executive produced by Stuart Price who also contributed to the lyrics along with Kylie, Calvin Harris, Jake Shears, Nerina Pallot, Pascal Gabriel, Lucas Secon, Tim Rice-Oxley, and Kish Mauve.  In 2011, she embarked on her 'Aphrodite: Les Folies Tour' and traveled to Europe, North America, Asia, Australia, and Africa.  This was the biggest tour of her life.
In 2012, Kylie Minogue began 'K25,' a year-long celebration of her 25 years in the music industry.
In October 2012, she released the compilation album 'The Abbey Road Sessions.'  The album contained reworked and orchestral versions of her previous songs.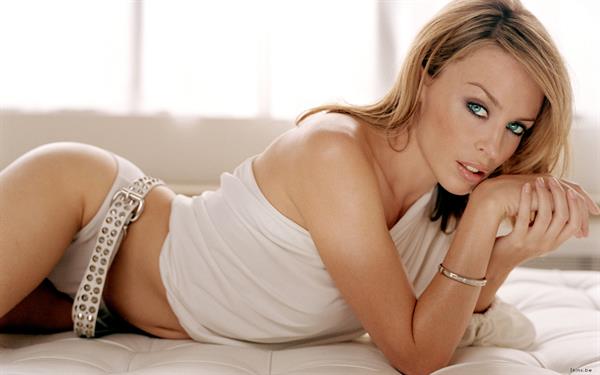 Kylie released her studio album 'Kiss Me Once' in 2014.  The album featured artists like Sia Furler, Mike Del Rio, Cutfather, Pharrell Williams, MNEK, and Ariel Rechtshaid.
She signed a new record deal with 'BMG Rights Management' in February 2017.  On June 28, 2019, Kylie Minogue released her greatest hits compilation called 'Step Back in Time: The Definitive Collection,' featuring 'New York City' as its lead single.
Facts and Trivia
Kylie won a Mo Award for the Australian Entertainer of the Year.  As a fashion icon, she partnered with H&M for a line of beachwear and then launched her own lingerie brand called Love Kylie.
Queen Elizabeth II made her a member of the Order of the British Empire in 2008 for her services to music.
'Fever' (with the biggest hit single of Kylie's career 'Can't Get You Out of My Head') got her two 'ARIA Awards,' including the 'Most Outstanding Achievement' award.  It also earned her two 'Brit Awards' under the 'Best International Female Solo Artist' and 'Best International Album' categories.
In 2007, the fourth waxwork of Kylie was unveiled at 'Madame Tussauds' in London; only Queen Elizabeth II has more models.  A bronze cast of Kylie's hands was added to Wembley Arena's 'Square of Fame' in London the same year.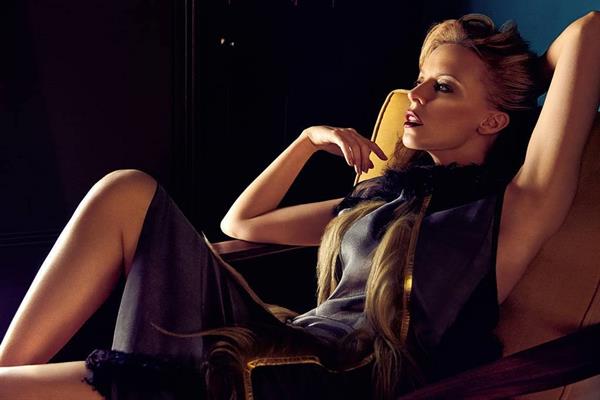 Kylie was in a romantic relationship with French actor Olivier Martinez since 2002.  They broke up in the year 2007.  She spoke of him highly in front of the media and appreciated him for supporting her during her breast cancer days.  She entered into a relationship with model Andres Velencoso in 2008.  They broke up in the year 2013.  She was briefly engaged to Joshua Sasse but the couple split in 2017.
She was diagnosed with breast cancer in 2005 when she was in the middle of her 'Showgirl' tour.  She had to cancel the tour in order to undergo surgery and chemotherapy.  When she was recovering at the hospital, the then Australian Prime Minister John Howard issued a public statement supporting Kylie in her battle against cancer.  She was appreciated worldwide for sharing her experience with cancer diagnosis to make people more aware of it.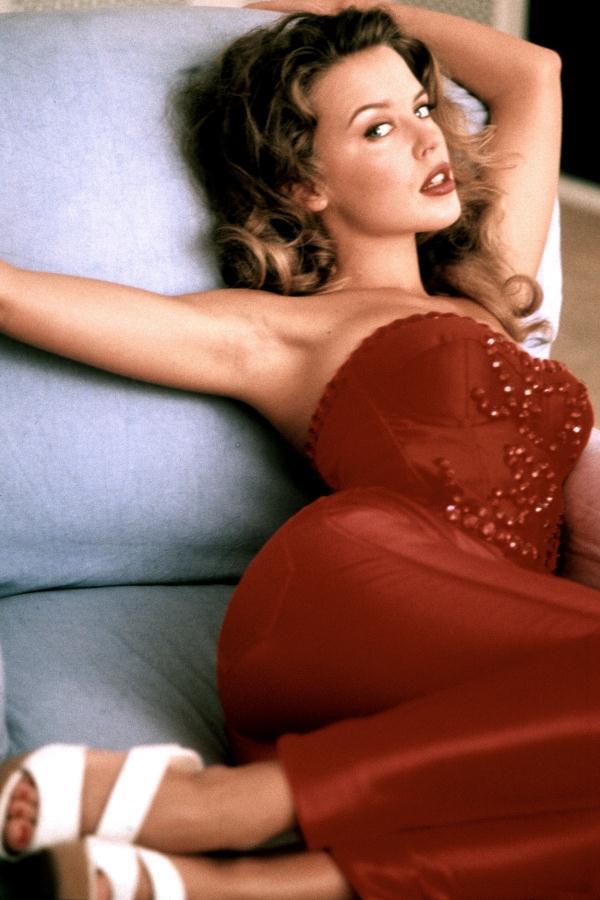 Kylie underwent surgery on May 21, 2005 at Cabrini Hospital in Malvern and commenced chemotherapy treatment soon after.  After the surgery, the disease "had no recurrence".  On July 8, 2005, she made her first public appearance after surgery when she visited a children's cancer ward at Melbourne's Royal Children's Hospital.  She returned to France where she completed her chemotherapy treatment at the Institut Gustave-Roussy in Villejuif, near Paris.  In January 2006, Minogue's publicist announced that she had finished chemotherapy, and her treatment continued for the next months.
Philanthropy
In 1989, Kylie participated in recording "Do They Know It's Christmas?" under the name Band Aid II to help raise money.  In early 2010, she along with many other artists (under the name Helping Haiti) recorded a cover version of "Everybody Hurts".  The single was a fundraiser to help after the 2010 Haiti earthquake.  She also spent a week in Thailand after the 2005 tsunami.
During her 2011 Aphrodite World Tour, the 2011 Tohoku earthquake and tsunami struck Japan, which was on her itinerary. She declared she would continue to tour there.  While she was there, she and Australian Prime Minister Julia Gillard were star guests at an Australian Embassy fundraiser for the disaster.
In 2008, Kylie pledged her support for a campaign to raise money for abused children, to be donated to the British charities ChildLine and the National Society for the Prevention of Cruelty to Children.  According to the source, around $93 million was raised.  In 2010 and 2012, she was involved in supporting the AIDS Support Gala, which was held by the American Foundation for Aids Research (Amfar).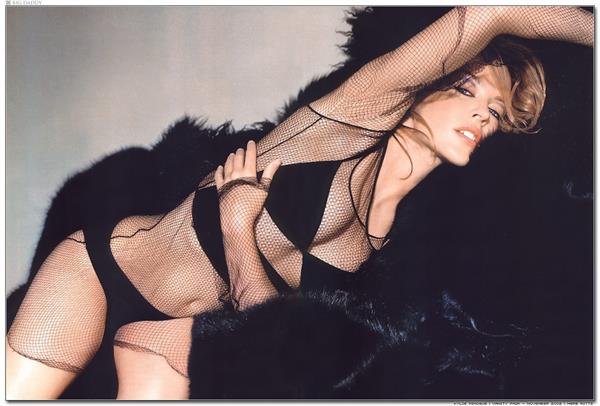 Since Minogue's breast cancer diagnosis in 2005, she has been a sponsor and ambassador for the cause.  In May 2010, she held a breast cancer campaign for the first time.  She later spoke about the cause saying "It means so much to me to be part of this year's campaign for Fashion Targets Breast Cancer. I wholeheartedly support their efforts to raise funds for the vital work undertaken by Breakthrough Breast Cancer."
In April 2014, Kylie had launched a new campaign entitled One Note Against Cancer, which is a charity organization to help cancer research.
Her Body Measurements
Kylie Minogue stands 5 feet and rocks a 34-23-35 figure.
Kylie Minogue Photos
Join Kylie's over 2 million followers on Instagram for her latest personal posts.
Also, for oodles of her pictures, do check out our Kylie Minogue page.