This pole vaulter is so hot you'd be paying more attention to her than what she does on the field. Yup, you'd forget you're in a sporting event and just wear the mood you got during a fashion show or a pageant or the local S club you go to every once in a while. Because look at her…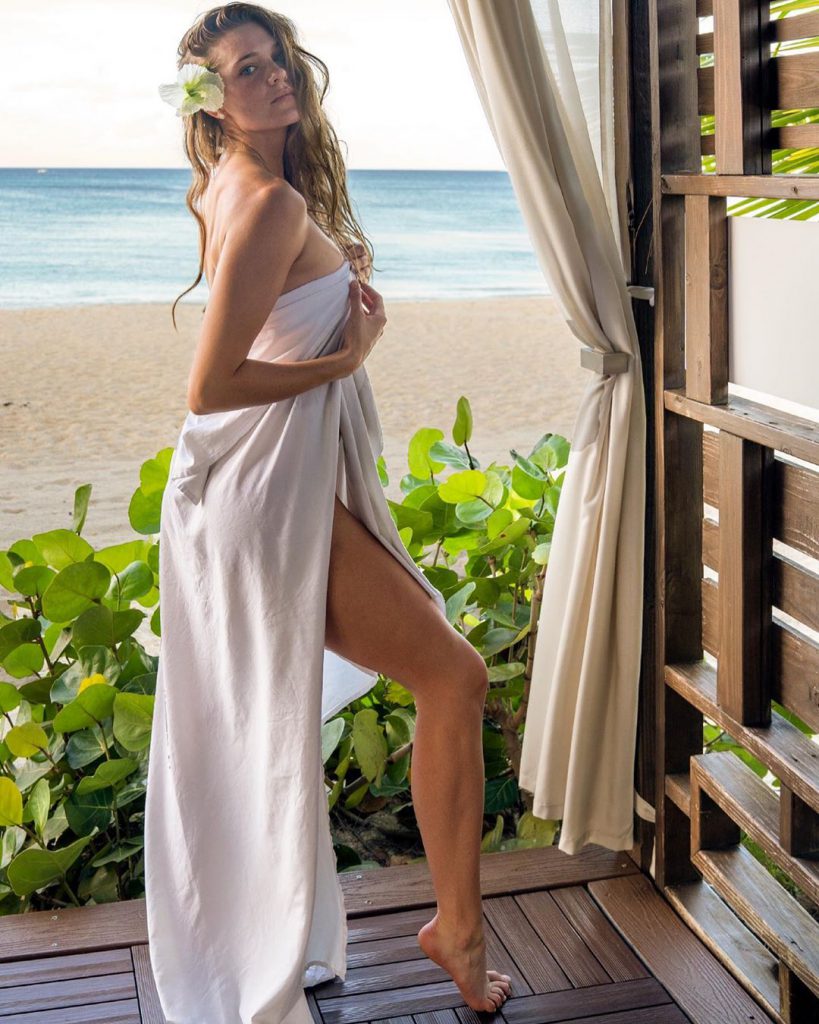 Alysha Newman sports a look that most of you (if not all) will just shamelessly ogle at. Whew! There I got that out.
Who is Alysha Newman?
Alysha is a Canadian track and field athlete specialized in the pole vault.  She is a Canadian national women's champion and made her Olympic debut representing Canada in 2016.  She is also the reigning Commonwealth Games champion in the women's pole vault following the 2018 Games in the Gold Coast, where she set a new Games record of 4.75 meters (15.6 ft), beating her own Canadian's women's record at the 2017 Hurricane Alumni Invitational with a vault of 4.71 meters.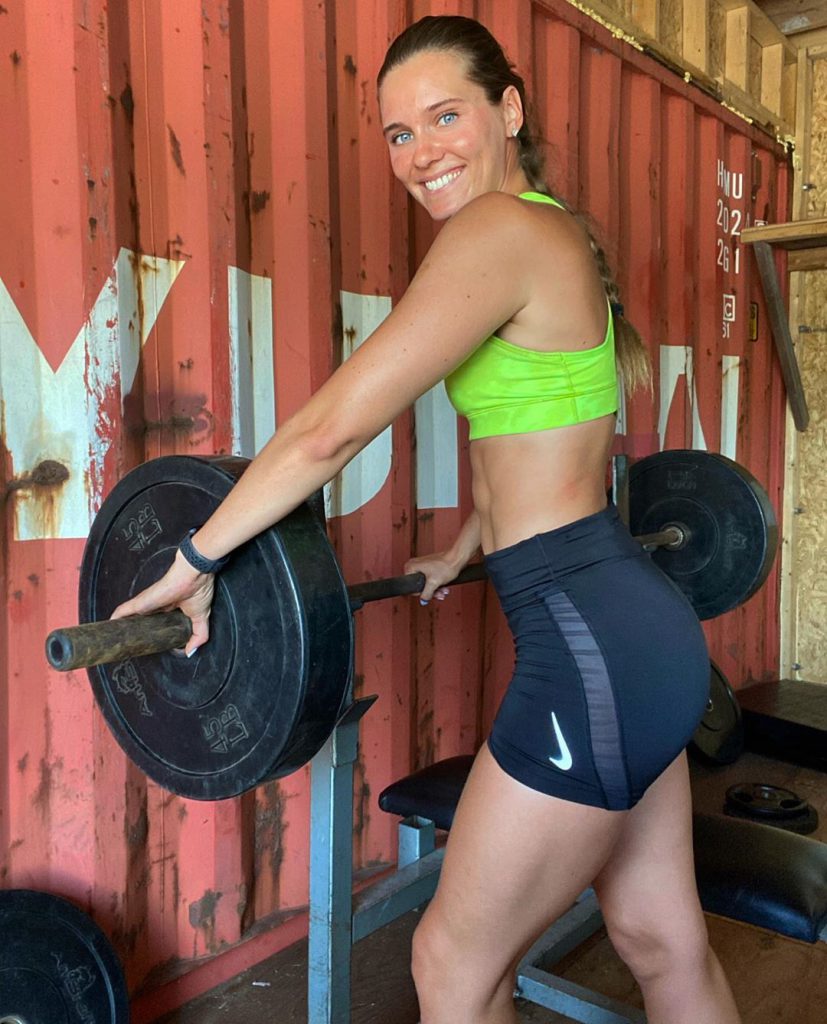 Ayisha here also previously set school pole vaulting records at the University of Miami.
Her Early Life
Alysha Newman was born on June 29, 1994, in London, Canada.  Her first sport was gymnastics, which she was forced to abandon at the age of 13 after injuring a lower back vertebra. After one year off sports where she considered ice hockey and diving, she chose track and field and was directed by a coach to vaulting due to her gymnastics background.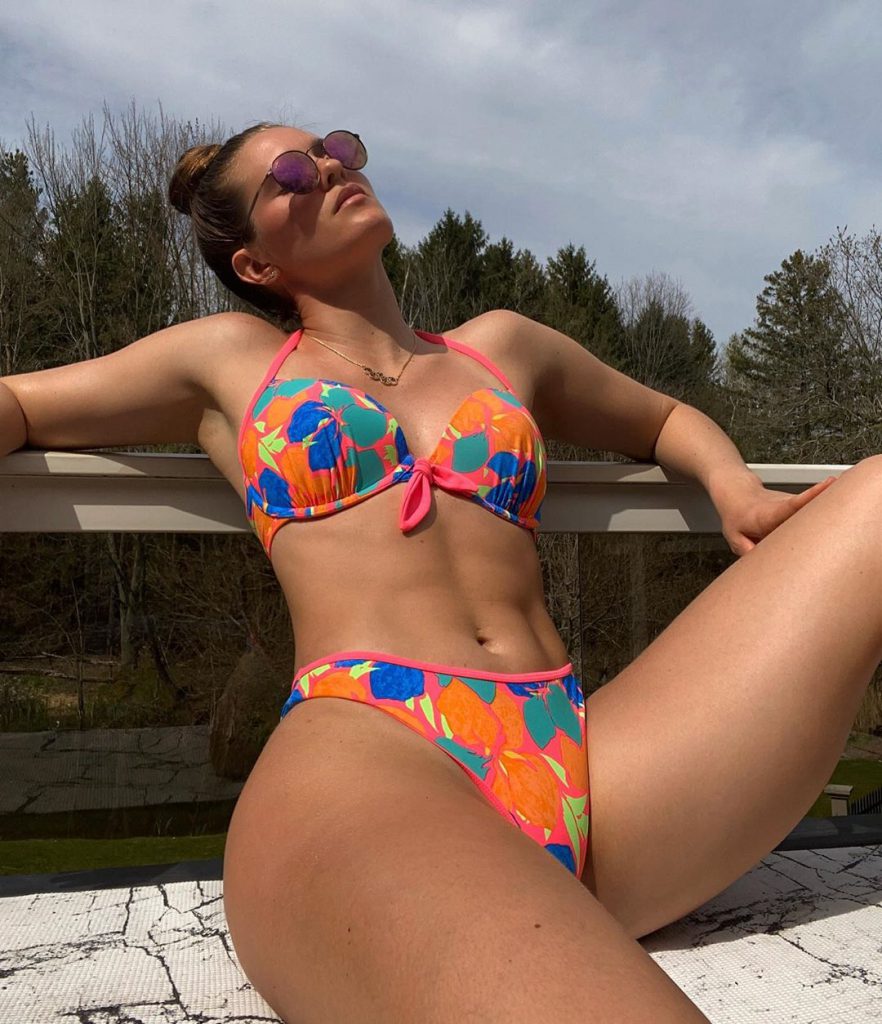 Career Journey
After breaking records in her first few pole vault meets, Alysha's dream to represent Canada returned.  She became the first Canadian high school girl to vault over four meters and went on to set national youth and junior records.  In 2014, Alysha represented Canada at the Commonwealth Games, earning a bronze medal. She bettered her own national record again at the Hurricane Alumni Invitational at the University of Miami on April 8 2017 where she vaulted 4.71 m (15 ft 5 1/4 in) in Coral Gables, Florida. In August, she was a finalist in the 2017 World Championships in Athletics, finishing seventh by vaulting 4.65 m (15 ft 3 in).
In May 2018, while traveling to compete at the Qatar Athletic Super Grand Prix in Doha, Alysha's poles were all destroyed whilst in transit with Air Canada.  She competed at the event with poles borrowed from a local athletics club, placing seventh.  Air Canada subsequently replaced all of her equipment.  Ayisha then suffered a torn patellar tendon in a warmup at the Prefontaine Classic in Eugene, Oregon.  In March 2018, Ayisha placed sixth at the 2018 World Indoor Championships with a height of 4.70 m.  A month after, she competed at her second Commonwealth Games pole vault in the Gold Coast, winning the gold medal with a height of 4.75 m (15 ft 7 in), equaling her personal best and set a Commonwealth Games record.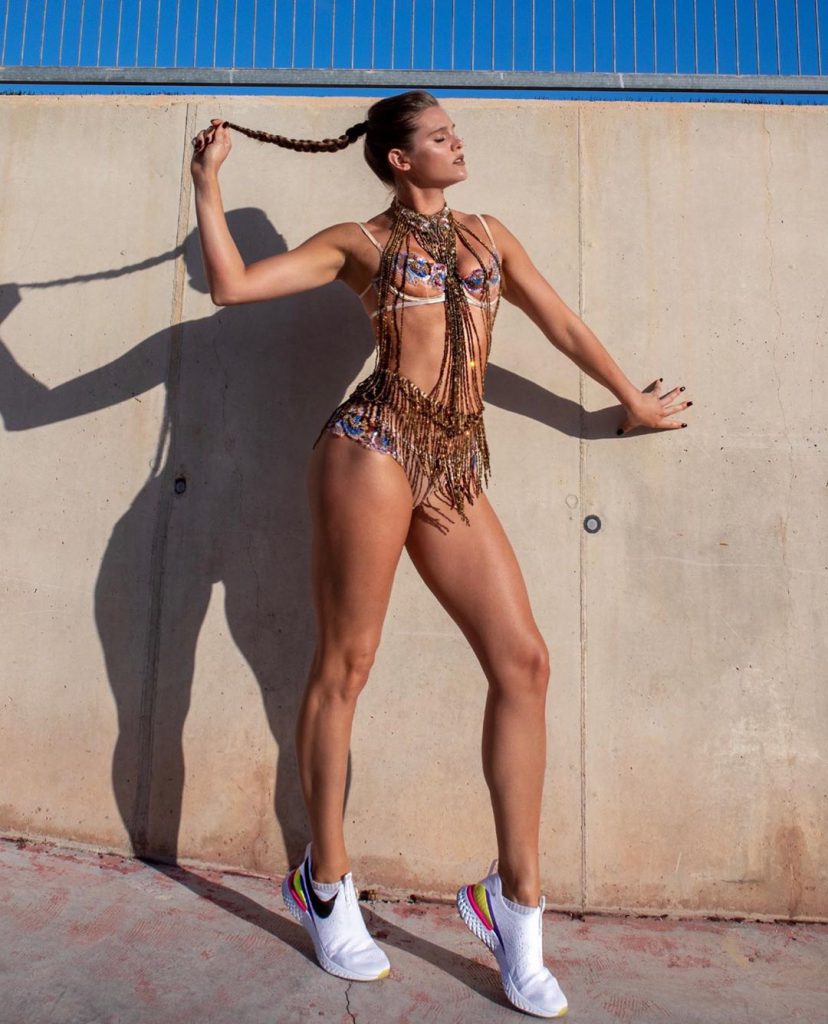 When she returned in 2019, she broke her own Canadian record twice, hitting the 4.77m mark in July 2019 at a meet in Germany.  While competing for the University of Miami, Alysha earned six First Team All-American citations and holds the school record, which she broke on her first-ever vault at the university.  She remains motivated to be the first Canadian female pole vaulter to win an Olympic medal.
Facts and Trivia
In October 2019, Alysha and her boyfriend, Anthony Chickillo got into an altercation at Nemacolin Woodlands Resort.  Chickillo was charged with simple assault, criminal mischief, and harassment, while Alysha was cited for harassment.  Eventually, the charges against both were dropped.

Her Body Measurements
Alysha stands 5 feet, 9 inches and rocks a 33-24-34 figure.

Alysha Newman Photos
Follow Alysha on Instagram for her latest personal posts.
Also, do check out our Alysha Newman page for more of her pictures.