A surfer is just hot on her own.  Okay, that statement is a bit vague but yeah, we haven't met a surfer who isn't hot.  I don't know.  Maybe I'm/we're just biased about these wave riders…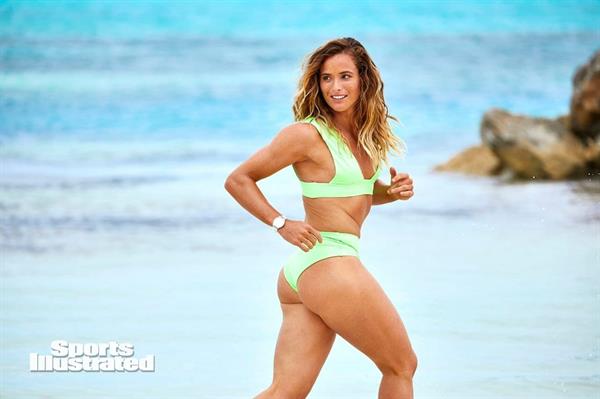 But Courtney Conlogue, ladies and gentlemen, is truly as beautiful as the sunset (or sunrise, for you morning people).  She's the type of beauty that you'd just want to see every friggin' second on the beach.  And oh, yes, and you'd probably be watching her surfing videos after this.
Who is Courtney Conlogue?
Courtney is a competitive surfer from the United States and a two-time World Title runner-up (2015, 2016).  She has also won tournaments such as the 2016 Cascais Women's Pro and the 2017 Rip Curl Women's Pro Bells Beach. She finished second in the World Surf League's world standings in 2016.  At the Rip Curl Women's Pro Bells Beach competition in 2017, she defeated multiple-time world champion, Stephanie Gilmore.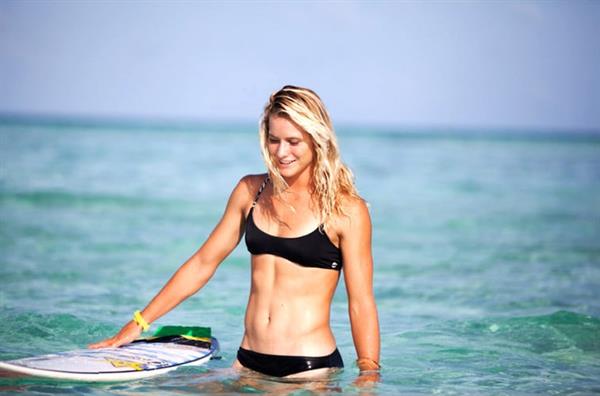 Courtney is a model who appeared in ESPN's Body Issue in 2016 and will be a Sports Illustrated Swimsuit Athlete in August 2020.
Her Early Life
Courtney Conlogue was born in Santa Ana, California, on August 25, 1992.  Her ocean-loving family spent their weekends participating in sunrise-to-sunset sessions.  She and her brother spent many weekends riding their bikes about 20 miles to catch a few waves on Huntington Beach, their adopted home break.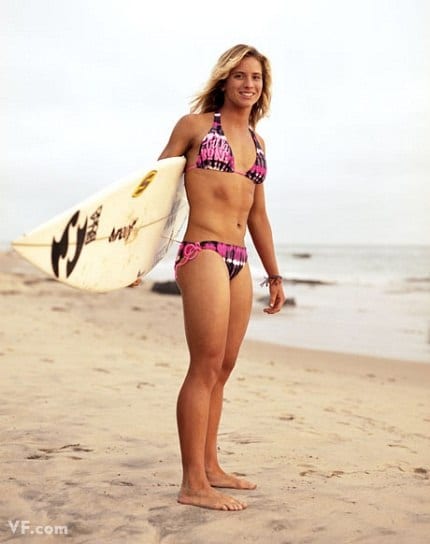 She began surfing at the age of four and, at the age of eleven, became the youngest member of the USA Junior Surf Team.
Career Journey
Courtney won her first event when she was 10 years old, launching her on a meteoric rise through the amateur ranks.  She'd already secured a wildcard into the Maui Pro at Honolulu Bay by the age of 14.  Watching the women of the World Tour prevail in perfect conditions provided her with all the motivation she needed to pursue her ambition.  She won the US Open of Surfing in front of her home audience in 2009, while still a top member of her high school track team.  This paved the road for her advancement to the Championship Tour, where her contemporaries admire her upbeat nature and unquenchable curiosity as much as her ambition and drive.
During her first few years on Tour, she won a few races and finished in the Top 10.  Courtney suffered a major ankle injury in 2014, forcing her to withdraw from Bells and miss three tournaments.
"When this injury happened, I was just like- why me? I was seeing it more as a burden.  I was frustrated, down on it…  Was in a boot for 6 weeks and putting me immobile drives me crazy.  I had to figure out how to reset and reallocate my time.  The longest I had ever been out was two weeks and I was just going, 'What do I do with all this time and how can I make this productive?'  Then I had this coach, he passed on this really cool advice a while back and all of a sudden it popped in my head and this light bulb went on.  Burden or opportunity?  You can look at any aspect, positive or negative, as an opportunity or as a burden."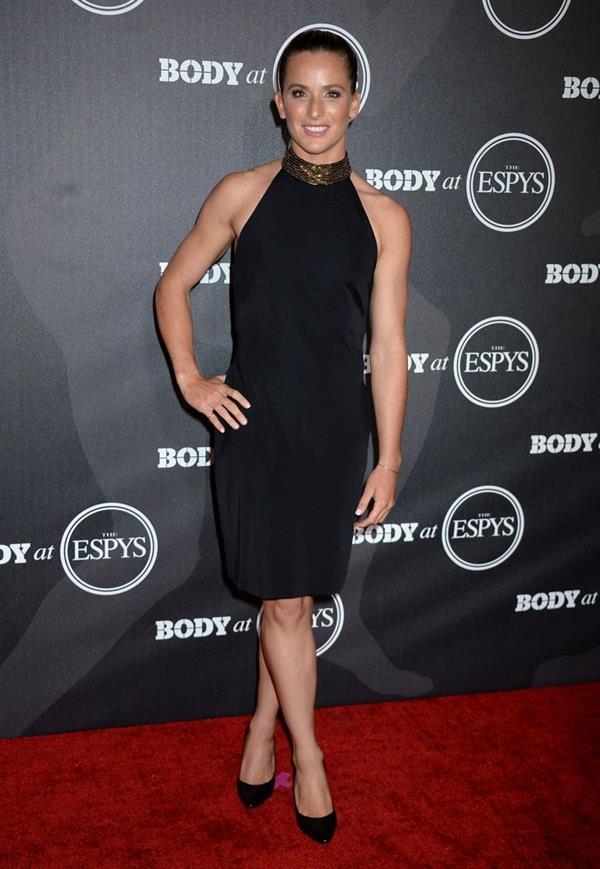 Her breakthrough as a contender occurred in 2015 when she won competitions in Western Australia, Brazil, and Portugal.  In 2016, she was also a world title contender, but she suffered a painful loss in the season's final tournament.
Courtney suffered a broken foot at the first event of the 2018 season, at Snapper, and was forced to withdraw from four crucial events.  Despite the setback, she went on to win the Vans US Open and the Roxy Pro France at her home break.  She concluded the season ranked eighth on the Jeep Leaderboard, and she shows no signs of slowing down.  Courtney won her 12th Championship Tour title at Bells in 2019, despite suffering from many concussions.
Facts and Trivia
Courtney is a fan of Lake Street Dive, George Ezra, Rihanna, and even Taylor Swift.
In 2019 she was inducted into the Surfing Walk of Fame as their Woman of the Year.
In 2020 she created her own brand, Sea Tiger, selling paintings, coffee, and clothing.
Courtney Conlogue Photos
Follow Courtney on Instagram for her newest personal posts.
Also, do visit our Courtney Conlogue page for more of her.