And this pro wrestling woman is such a turn-on that you would totally fantasize about her.  Yup, inside a ring and she's tossing you back and forth and maybe making out with you after.  But really now, Trish Stratus was a crush to a lot of you back then…  admit it.  This entertainment wrestling goddess also possesses a timeless adult actress's hotness.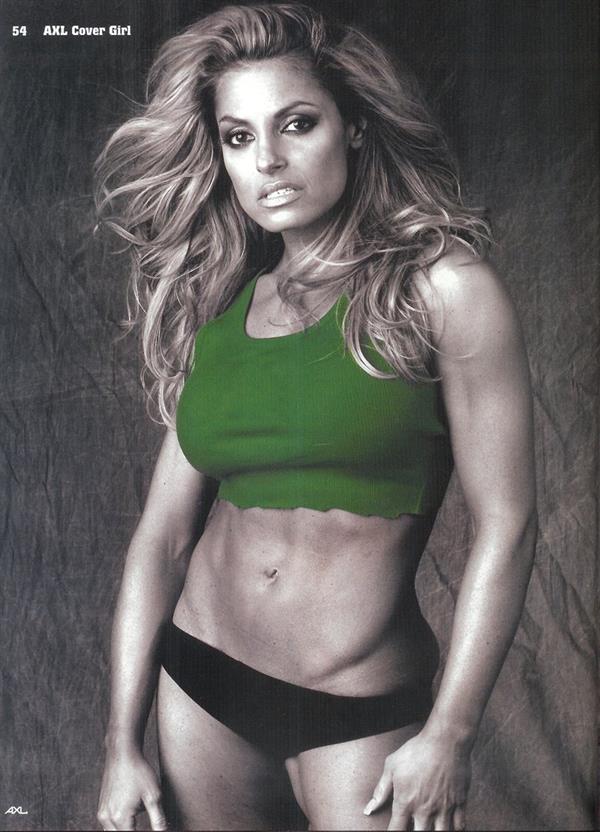 Are you ready to go back to the early 2000s for this woman's insane hotness?
Who is Trish Stratus?
Patricia Anne Stratigeas, better known as Trish Stratus in the ring, is a retired Canadian professional wrestler, former fitness model, fitness master, actress, and television personality.  She is widely regarded as the greatest female sports entertainer of all time, as well as a role model for women in sports in general.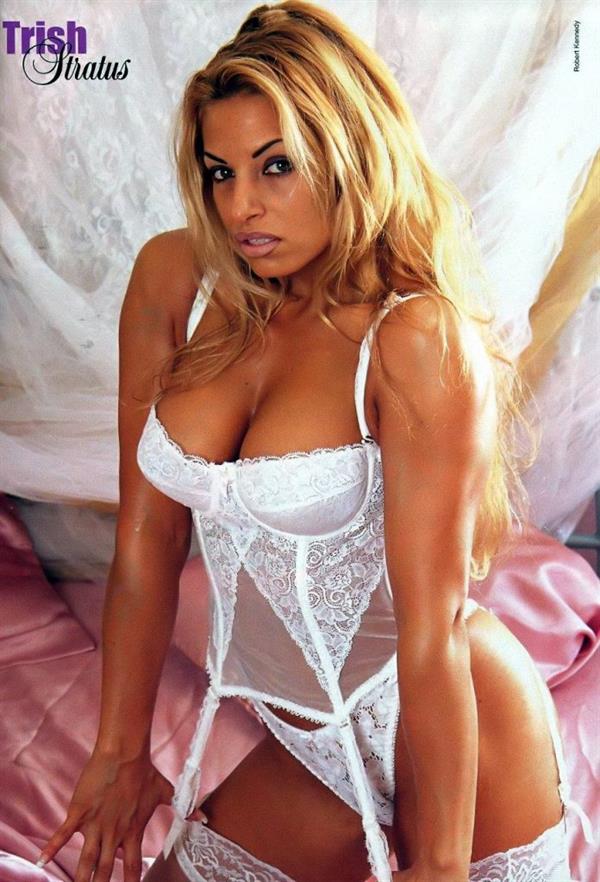 Her Early Life
Patricia Anne Stratigeas was born on December 18, 1975, in Flemingdon Park, Ontario, Canada, to parents Alice and John Stratigeas.  She was raised in Richmond Hill, Ontario, with her two sisters, Christie and Melissa.  Her father was a Greek-born real estate agent, and her mother was a Polish-born educator.
Trish attended Bayview Secondary School before going on to York University to study biology and kinesiology.  She also participated in various sports programs at the university, particularly soccer and field hockey. She had planned to attend medical school, but her studies were halted due to a professor's strike.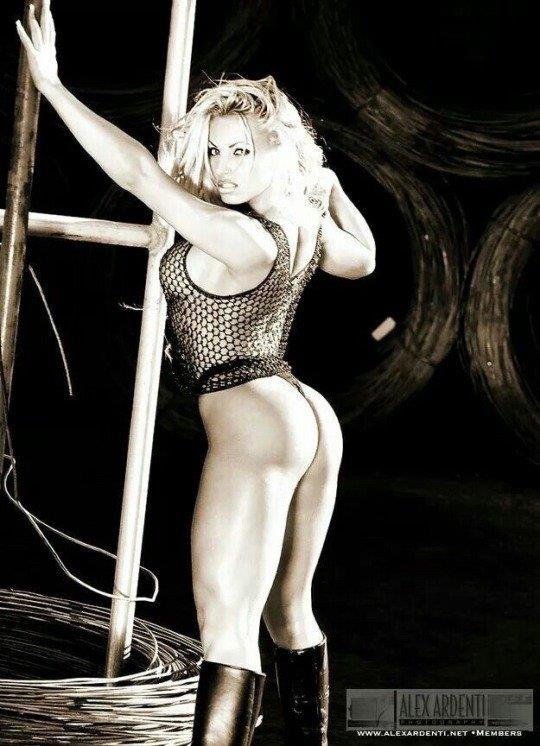 Trish began working as a receptionist at a local gym, where she met the publisher of MuscleMag International and was asked to participate in a test shoot for the magazine.  This led to her signing a two-year contract and being featured on the cover of the May 1998 issue.  Trish would have a successful modeling career for the next few years.
She grew up watching professional wrestling and idolizing wrestlers such as Hulk Hogan and Randy Savage.  While working as a fitness model, she was hired to co-host Live Audio Wrestling on Toronto Sports Radio, The FAN 590, with Big Daddy Donnie and Jeff Marek.
Career Journey
Trish began her modeling career as a fitness model, and she has appeared on the covers of numerous magazines.  She had been a wrestling fan since childhood and eagerly accepted when the World Wrestling Federation (WWF, now WWE) approached her.  She made her debut in 2000, at the height of the Attitude Era, after signing a multi-year contract with the promotion.  Over the course of her career, she demonstrated that she was equally talented inside the ring and on the microphone, playing both heels and faces with equal charisma and finesse.  She won the WWF/E Women's Championship seven times, the Woman of the Year award from Pro Wrestling Illustrated magazine four times, and the Woman of the Decade award once.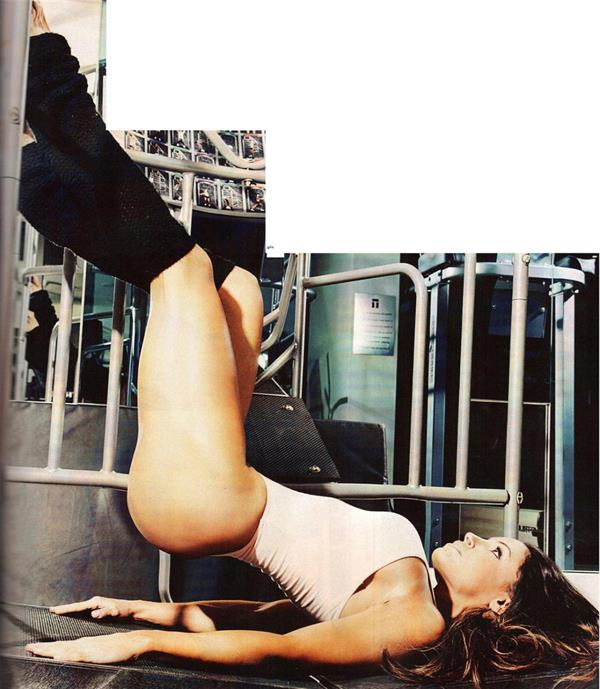 She has made sporadic appearances in WWE events since her retirement in 2006, and she runs a Yoga studio in the Toronto suburbs.  Stratus was inducted into the WWE Hall of Fame in 2013.
Facts and Trivia
Trish Stratus has won seven WWF/E Championships.  She was also a WWE Hardcore Champion once (May 6, 2002).
From 2001 to 2003, she was the WWF/E Babe of the Year.  In addition, she was named WWE Diva of the Decade of the 2000s.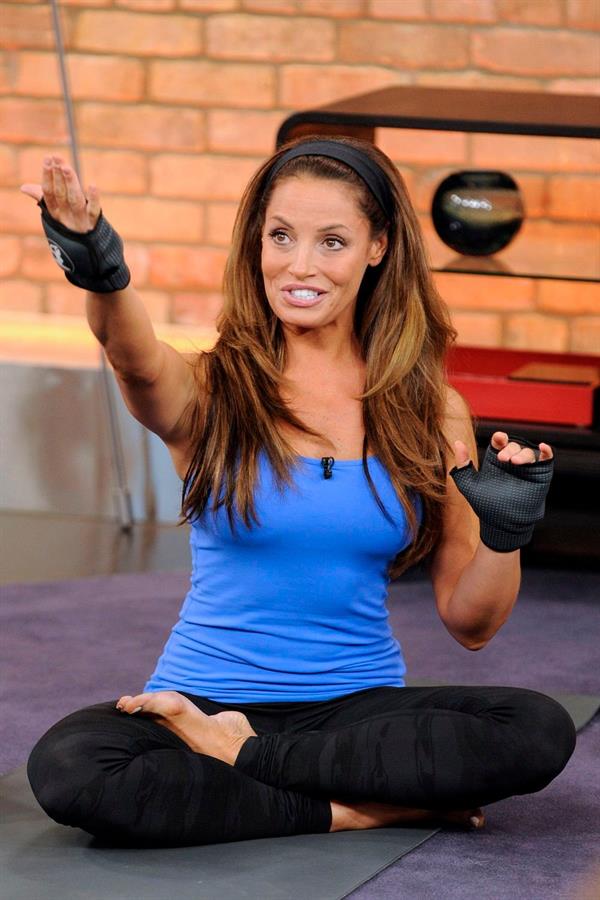 Trish was inducted into the WWE Hall of Fame by Stephanie McMahon (Class of 2013).  Lita, in turn, was inducted into the Hall of Fame by Stratus (Class of 2014).
Trish Stratus married her high school sweetheart, professional bodybuilder and gym trainer Ron Fisico, in a private ceremony on September 30, 2006, in Toronto, Canada.  On September 30, 2013, she gave birth to their son Maximus Stratus Fisico, and on January 14, 2017, she gave birth to their daughter Madison-Patricia Fisico.
Stratus' in-ring abilities and confidence in the microphone made her an influential figure in the industry during the time she was active.  She, along with Lita and Chyna (Joan Marie Laurer), redefined the role of women in wrestling.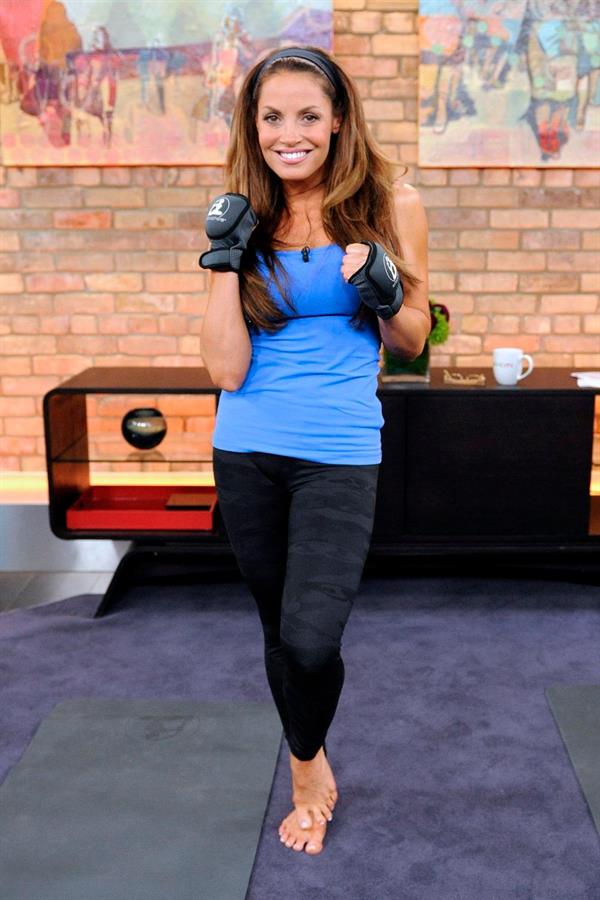 Trish is widely regarded as WWE's greatest female champion of all time and has served as an inspiration to many female wrestlers who have followed in her footsteps, including Bayley, Kelly Kelly, Natalya, Rosa Mendes, and Alexa Bliss.
She is also very active in social work. Some of the charities she has worked with include Ronald McDonald House, Dreams Take Flight, and the Special Olympics.  In 2001, she was appointed as a spokesperson for the World Natural Sports Association.
Trish worked as a trainer on WWE Tough Enough season five.  She appeared on the WWE Network special WWE 24: Women's Evolution in August 2016, where she discussed her WWE experience and the history of women in professional wrestling.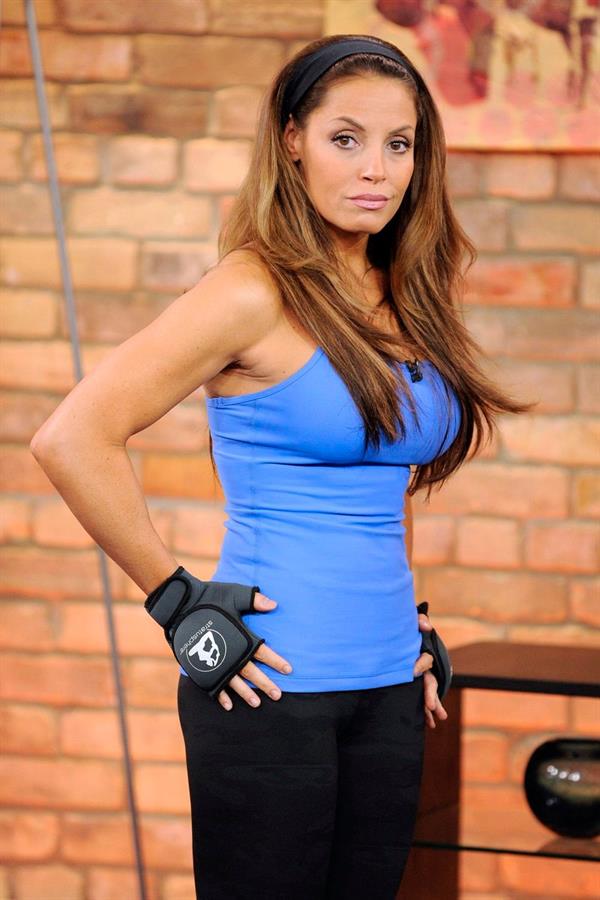 She has given her character a voice in 20 WWE video games. Her in-game debut occurred during 'WWF SmackDown! 2: Know Your Role' was released in November 2000.  Stratus made her film debut in the 2011 film 'Bail Enforcers,' playing Jules, the bounty hunter.  She co-starred in the action film 'Gridlocked,' alongside Dominic Purcell and Danny Glover, in 2015.
Stratus' personal favorite match (in a career full of excellent storylines and well-scripted bouts) is her match against Mickie James at WrestleMania 22.  She and James had been building the story for the past six months, and it all culminated in a spectacular display of caliber and talent from two wrestlers at the top of their games.  Stratus would go on to lose the match and the Women's Championship to James, in true professional wrestling fashion, passing the figurative torch.
Her Body Measurements
Trish stands 5 feet, 4 inches and she rocked a 40-25-37 (36D bra size) figure.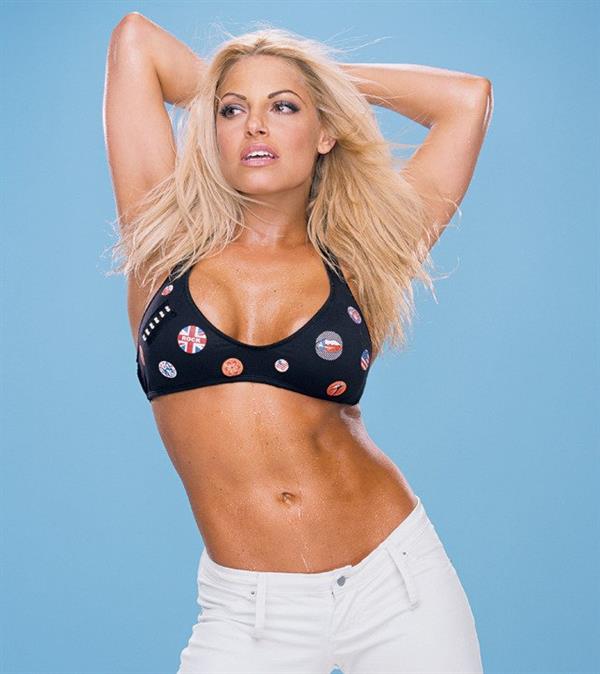 Trish Stratus Photos
Join her over 2 million followers on Instagram for the latest happening in her life.
And don't forget to check out our Trish Stratus page for a good amount of her pictures.