Curvy goodness is what best describes Lana Rose here.  She is entirely gorgeous and looking at her is something you'll just enjoy…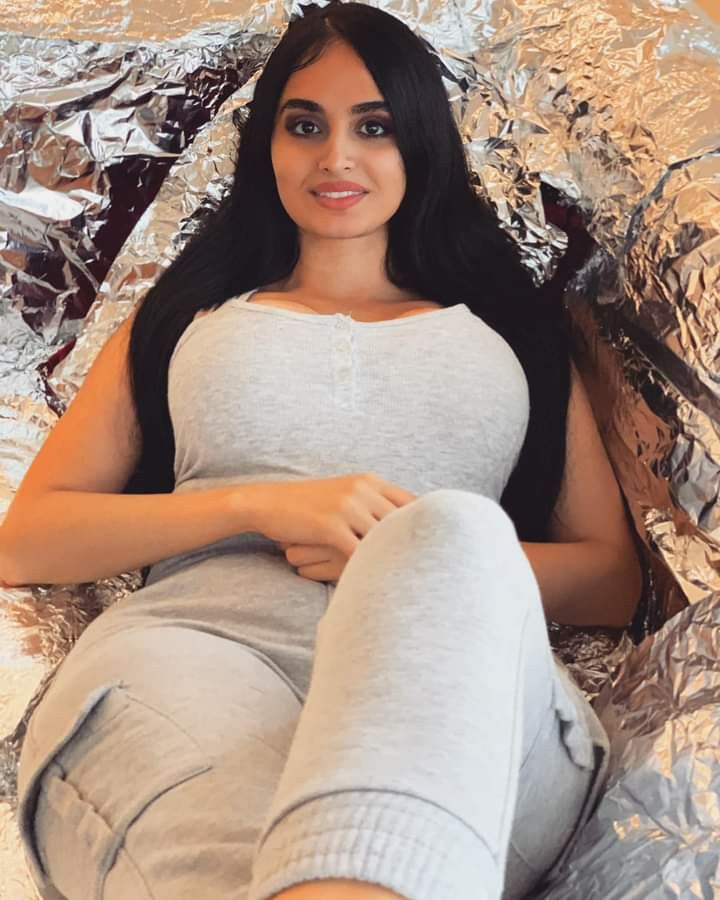 Ugh, she is a breath of fresh air from the usual we feature here as her physique is what we sometimes wish we are holding on a cold, cold night.  Oh, and after this entry, you'd totally watch her vlogs.  Oh, and you'll totally be searching for more of her photos after this hot entry.
Who is Lana Rose?
Lana Rose is a Dubai-based social media influencer.  She has emerged as one of the most coveted social media stars due to the lavish lifestyle she flaunts in her vlogs.  Lana is the older sister of the owner of the popular 'YouTube' channel 'Mo Vlogs.'  She is a fashion and beauty enthusiast who frequently posts related videos on her 'YouTube' channel.  She is also an accomplished oil painter, as evidenced by the number of times she has displayed her talent in her vlogs.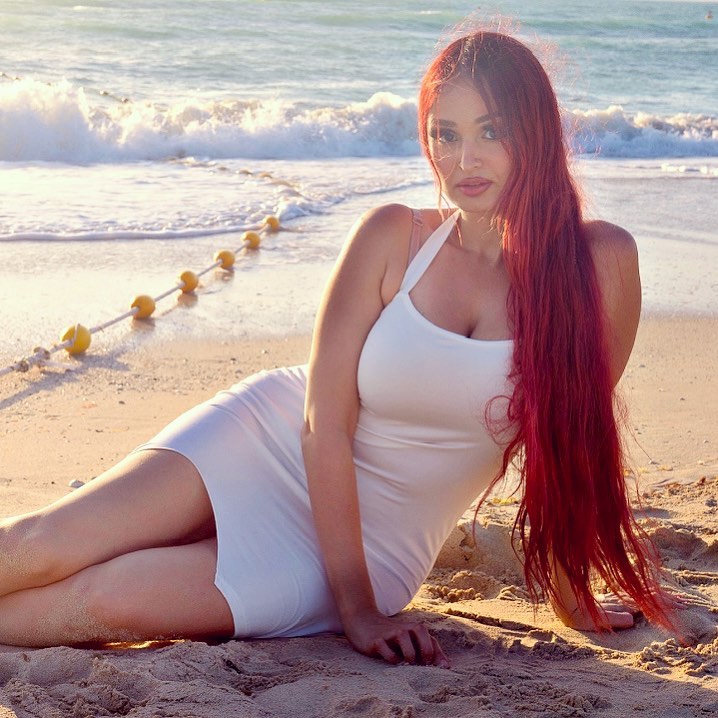 Her Early Life
Lana Rose was born on September 21, 1989, in Dubai, United Arab Emirates, and is the elder sister of 'Mo Vlogs.'  According to some sources, Lana's real name is Parisa.  Her birthday is also causing some consternation.  According to rumors, she was born in the month of October.  Lana is of Iranian origin.
Lana's passion for oil painting is evident in her vlogs.  She has a separate room in her house dedicated solely to her hobby.  In this room, she creates all of her masterpieces.  Her grandmother's favorite oil painting was once painted by her.  She was successful in recreating the original painting in her piece.
Career Journey
Lana began her social media career in 2013.  She started with 'Instagram,' and then added a 'YouTube' channel a few months later.  Lana's channel is primarily a vlogging space where she shares her daily life and activities.  She also shares makeup tutorials on her blog.  She is now sponsored by a number of high-end cosmetics companies.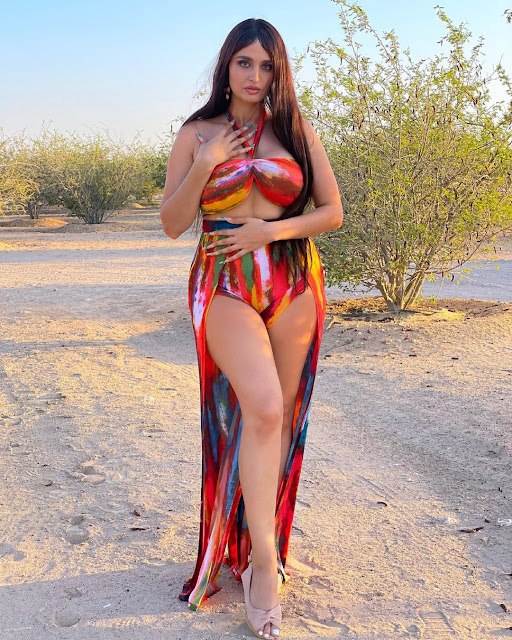 Lana has collaborated with many notable individuals, including Huda Kattan, the creator of the popular cosmetic brand 'Huda Beauty.'  Her vlogs primarily highlight her fashion sense and lavish lifestyle, including her fleet of cars.  The channel now has more than 990 thousand subscribers.
Facts and Trivia
Lana has received both positive and negative feedback.  She sparked outrage after receiving a sparkling white 'Lamborghini Huracán as a birthday gift from her brother.  Lana made a separate video to show off the extravagant gift. Later, she had the car wrapped in bright purple and flaunted it on her vlogs.  Her detractors accused her of flaunting herself on social media.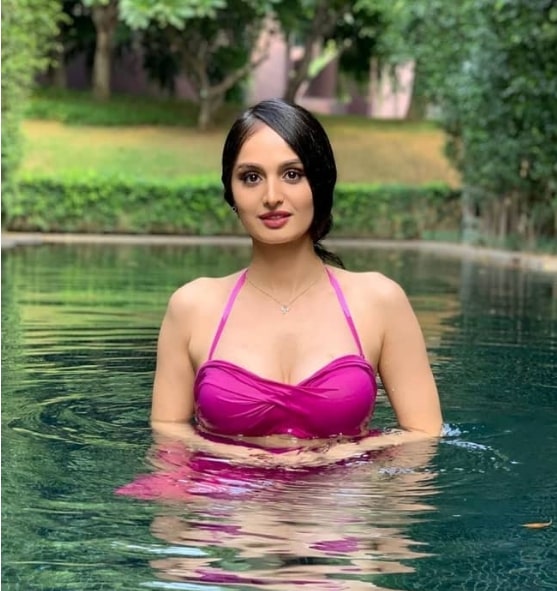 Her car purchase drew a lot of criticism as well.  Lana's ex-fiancé, according to a post by her brother, purchased the car. Lana's relationship status was also revealed in this post.  Mohamed Beiraghdary, Lana's brother, is extremely popular on social media.  Many of his fans believe Lana is simply capitalizing on her brother's success.  According to them, Lana has done nothing to achieve such fame, and her popularity stems from 'Mo Vlogs' rather than her own talent.
Her Body Measurements
Lana Rose stands 5 feet, 5 inches and she rocks a curvaceous 35-27-36 figure.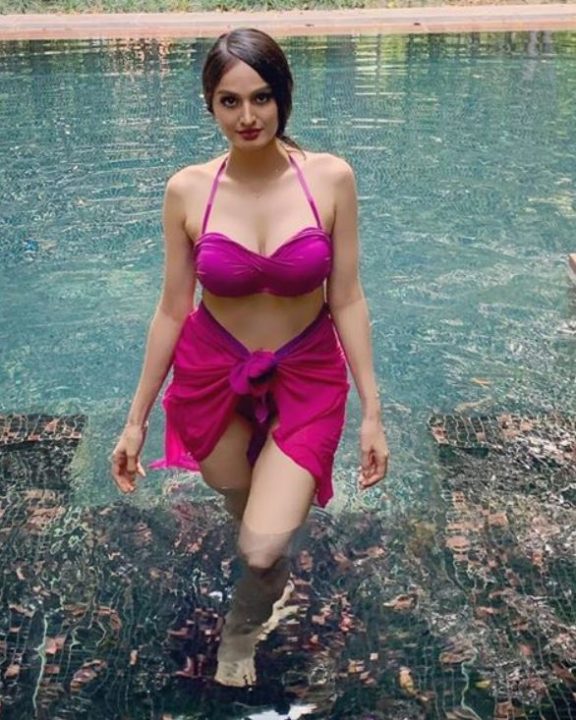 More of Lana Rose
Join her over 3.9 million followers on Instagram for the latest about her.
And do visit our Lana Rose page for more of her gorgeous pictures.