Oh, yes, we love petite hotties simply because we look tall.  Just kidding.  We like them small women because there's something about them that makes them hotter than usual.  Oh, yes, and cuteness…  hotness plus cuteness is just the best.  Those two combined…  just irresistible.
Now, we've compiled the hottest petite celebrities and this is in no order of hotness.  So get ready to feel huge and handsome with this listicle.  Oh, and if you know one who is not on this list, please comment below.
Kristin Chenoweth stands 4'11"
Kristin Chenoweth's petite stature is no match for her incredible vocal range!  At only 4'11", the Broadway star has one of the most powerful voices ever to grace the stage.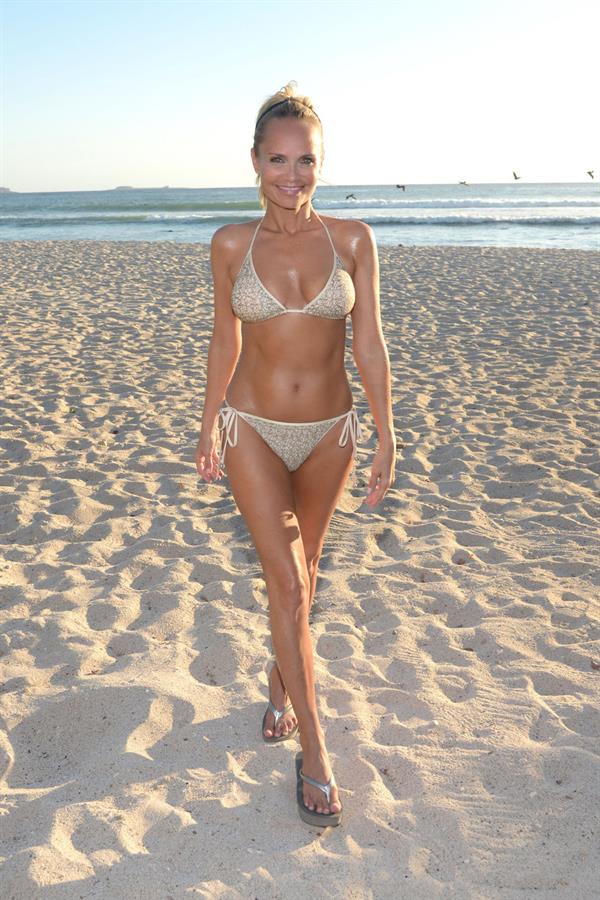 Chenoweth has many roles under her belt, including Phantom, Wicked, and You're a Good Man, Charlie Brown, as well as TV shows such as the musical comedy Glee and the sitcom Pushing Daisies.
Kylie Minogue stands 5'0"
You know you can't get her out of your head once you hear her voice!  We're talking about Kylie Minogue, who has dominated the international pop and dance charts.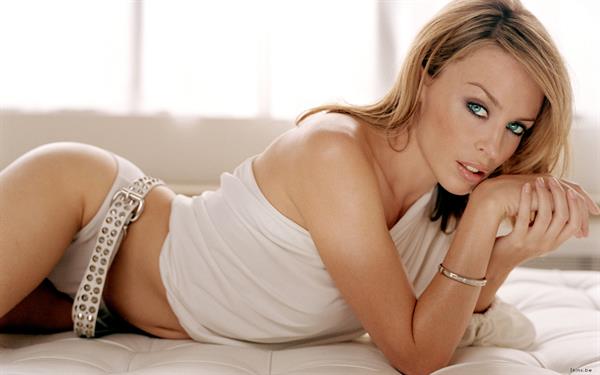 The "Slow" singer is only 5 feet tall, but her voice is much larger than that.  With seven UK number one and numerous awards under her belt, the Australian singer is a force to be reckoned with!
Hayden Panettiere stands 5'0″
For a total of 5 feet in height, nobody would call Hayden Panettiere tall or above average in any way.  But the beautiful actress's lack of inches in the vertical department is in no way determinant of her ability to own a room with her presence.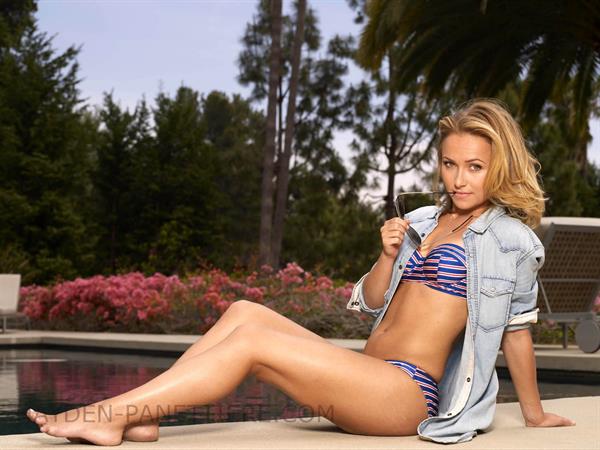 Panettiere's breakthrough role was as the cheerleader in the sci-fi TV show Heroes.  Her illustrious career, which she started at just one-year-old, is not the extent of her amazingness.  She's also heavily involved in charity work.
Kourtney Kardashian stands 5'0″
The eldest of the sisters is also the smallest.  With model sisters Khloe and Kendall towering over her, Kourtney's 5'0″ frame is frequently dwarfed in family photos.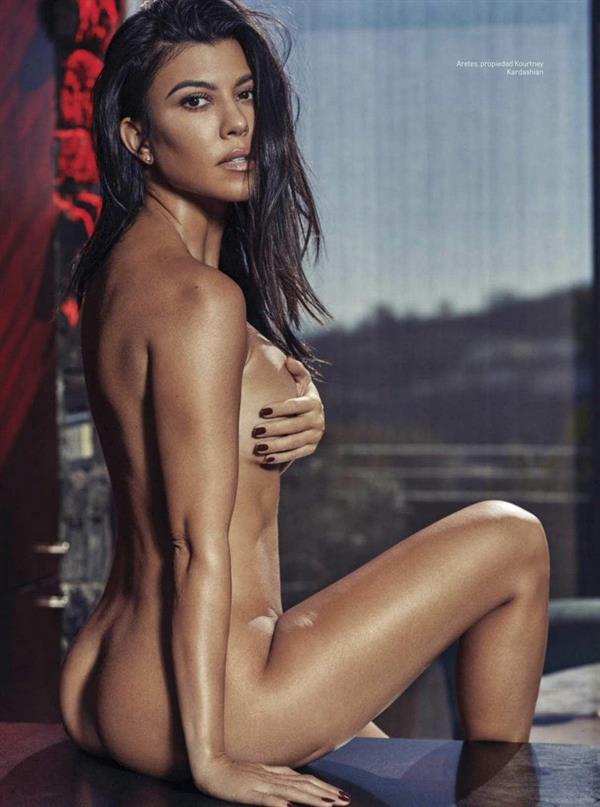 The reality TV star's height, however, is no match for her global fame!  Kourtney, like the rest of her famous family, has her own brands, earns money from the eponymous long-running show, and is one of the most family-oriented members of the clan.
AnnaSophia Robb stands 5'0″
AnnaSophia Robb's career began when she was a child, even appearing as Violet Beauregarde in the classic Charlie and the Chocolate Factory.  Following a string of minor roles, her breakthrough came in 2014 with the CW series The Carrie Diaries.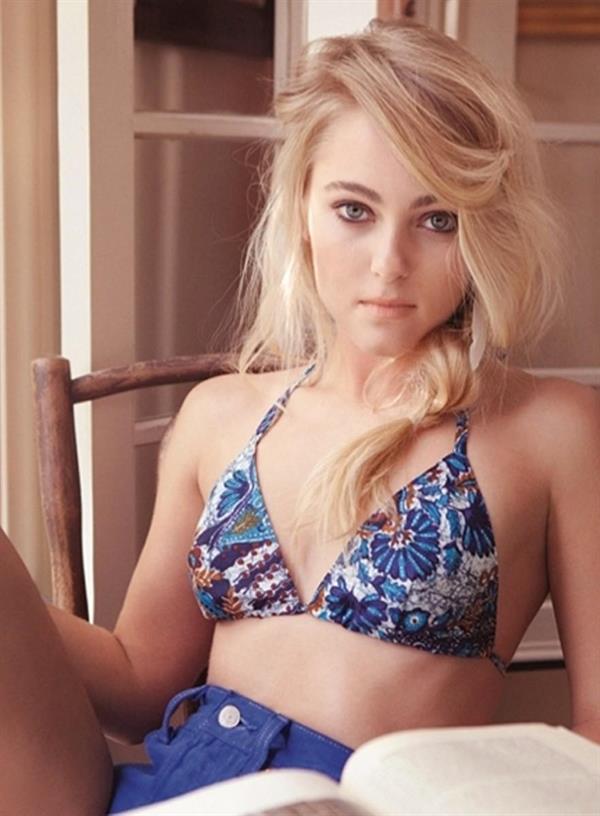 Despite the fact that the show only lasted a year, many people praised Robb.  The 5'0″ actress has portrayed a young Carrie Bradshaw, so one can only hope she has the same success as her predecessor, Sarah Jessica Parker.
Ariana Grande stands 5'1"
Ariana Grande may have one of Hollywood's highest pitches and ponytails, but she lacks height.  The high heels on the red carpet and her outstanding performances on stage make the 5'1″ singer appear much taller, both in stature and talent.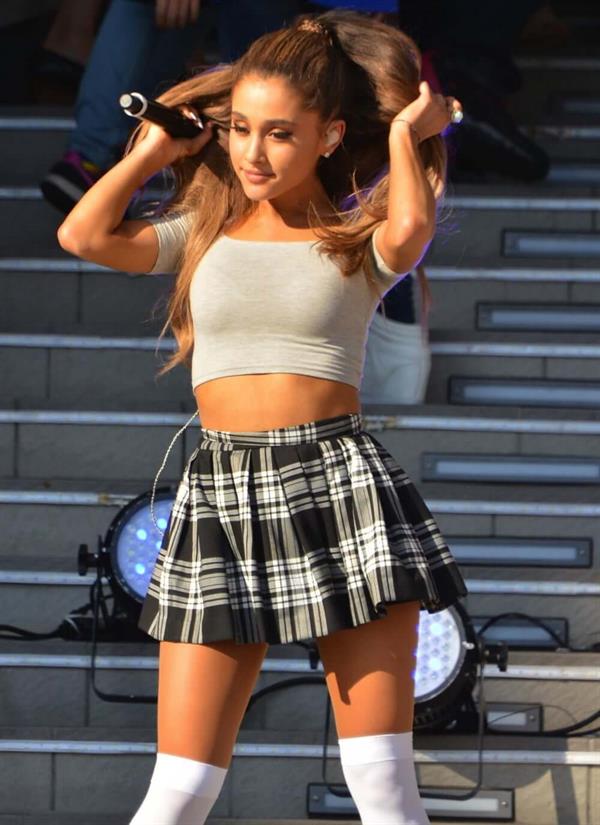 The "7 Rings" singer is a fan favorite, with her music videos have received over nine billion views!
Lady Gaga stands 5'1″
Lady Gaga understands how to be proud of who she is and what she has accomplished with her life.  The 5'1 multi-talented lady has wowed her audience since she first stepped on stage and "Just Dance"d her way into their hearts.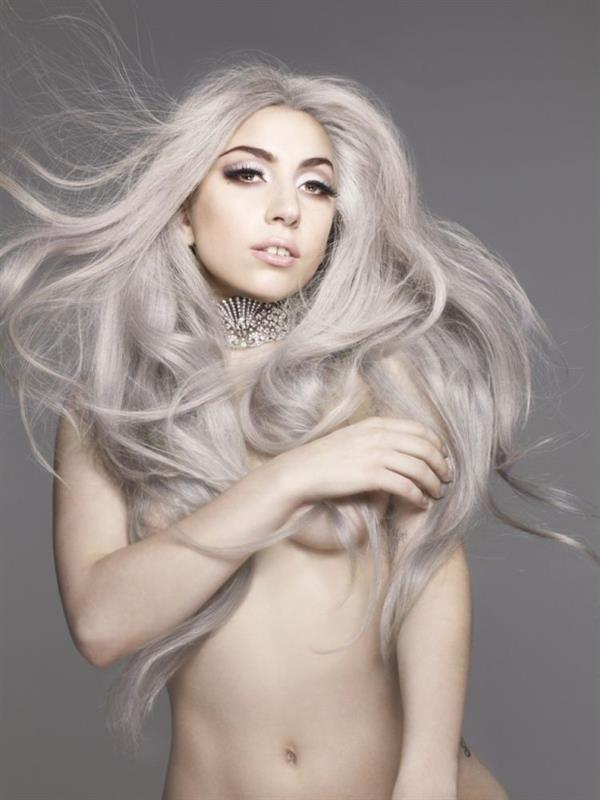 Lady Gaga has made headlines not only for her music, but also for being courageous, forthright, and a voice for many.  Not to mention that her film A Star Is Born received critical acclaim.
Kristen Bell stands 5'1″
Kristen Bell's resume is longer than her 5'1″ height; she began her career on Broadway but has since moved on to conquer the small, big, and even animated screens!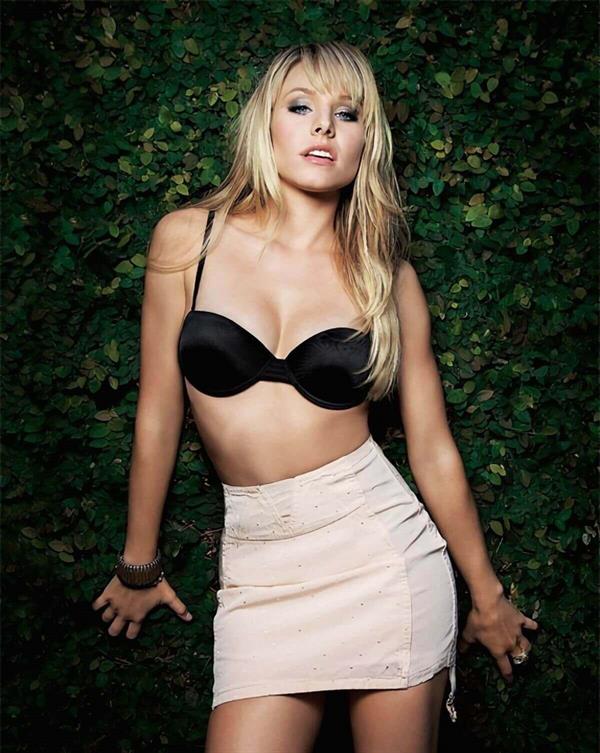 Her notable works include Veronica Mars, The Good Place, and Forgetting Sarah Marshall, and her sweet voice has earned her recognition for voicing Anna from Frozen and Gossip Girl from Gossip Girl!
Reese Witherspoon stands 5'1″
From playing the um brainy beauty Elle Wood in Legally Blonde to launching a book club, Reese is one of the world's most sought-after stars.  Reese Witherspoon has completely dominated Hollywood!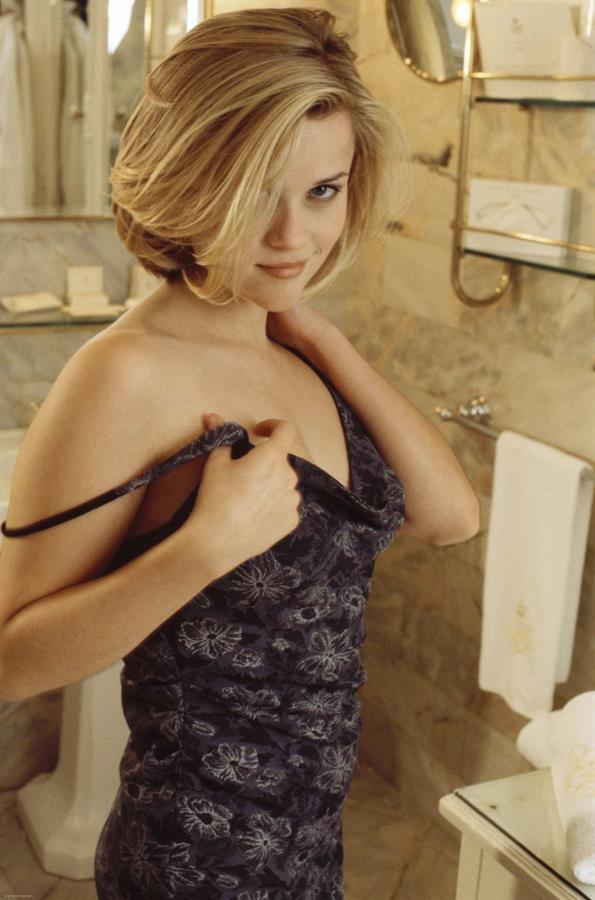 Hello Sunshine, the 5′ 1″ actresses' production company, is responsible for some of the best book-to-screen adaptations, including Big Little Lies and Gone Girl, and her celebrity book club is a surefire way for a book to enter the bestselling list.
Vanessa Hudgens stands 5'1″
Vanessa Hudgens, or Gabriella Montez to all Generation Z kids, is an American actress who won the hearts of many young boys and girls with her role in the High School Musical franchise.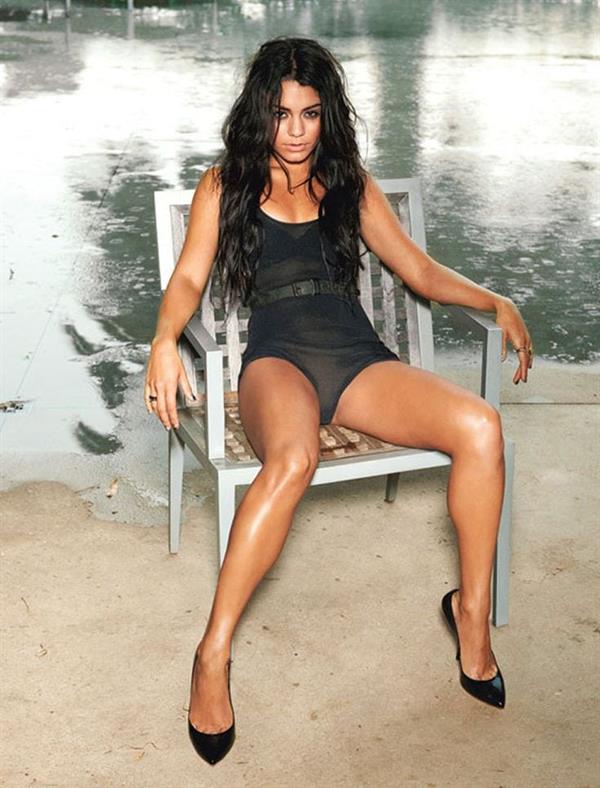 The 5'1″ actress and her on-screen love story with basketball player Troy Bolton melted many hearts in adoration and jealousy, and Hudgens continues to spread cheer by starring in Christmas rom-coms and modern fairytales.
Nicole Richie stands 5'1″
Nicole Richie may have co-starred in The Simple Life with fellow socialite Paris Hilton, but her life is far from simple.  The fashion designer was shorter than her companion, standing at 5'1″ as opposed to Hilton's 5'8″.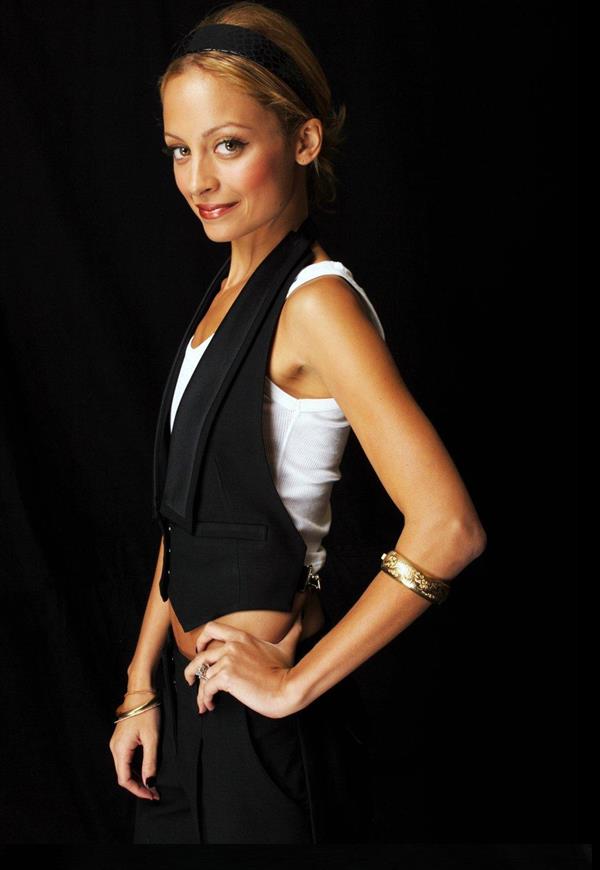 The petite actress is now married, has a successful fashion line, book deals, and a recurring role on the sitcom Great News.  Who says standing tall has to be limited to your height?
Maisie Williams stands 5'1"
Maisie Williams rose to prominence as Arya Stark in the HBO hit Game of Thrones at a young age.  Despite the show's controversial final season, Maisie's character and portrayal of Arya remained popular with fans.
The show propelled Williams to international fame early on, and the 5'1″ actress has only risen since then! In addition to many other projects, Williams launched a platform called Daisie to broaden the horizons of artists.
Lucy Hale stands 5'2″
Lucy Hale, or Aria Montgomery to teen girls everywhere, is the ultimate girl-next-door.  After spending years as Aria in the teen drama Pretty Little Liars, the actress went on to star in a number of romantic comedies, including The Hating Game.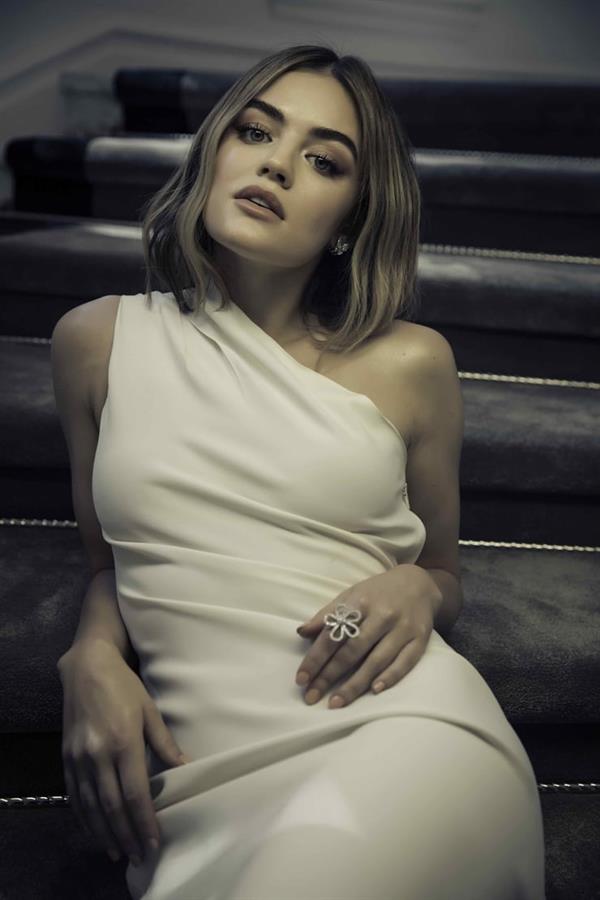 The actress, who is also a country musician and People's Choice Award winner, embodies the spirit of a 5'2″ lady!
Jennifer Love Hewitt stands 5'2″
You may recognize her from I Know What You Did Last Summer or Party of Five.  Jennifer Love Hewitt began her career in Hollywood with Disney in 1989 before moving on to bigger and better roles.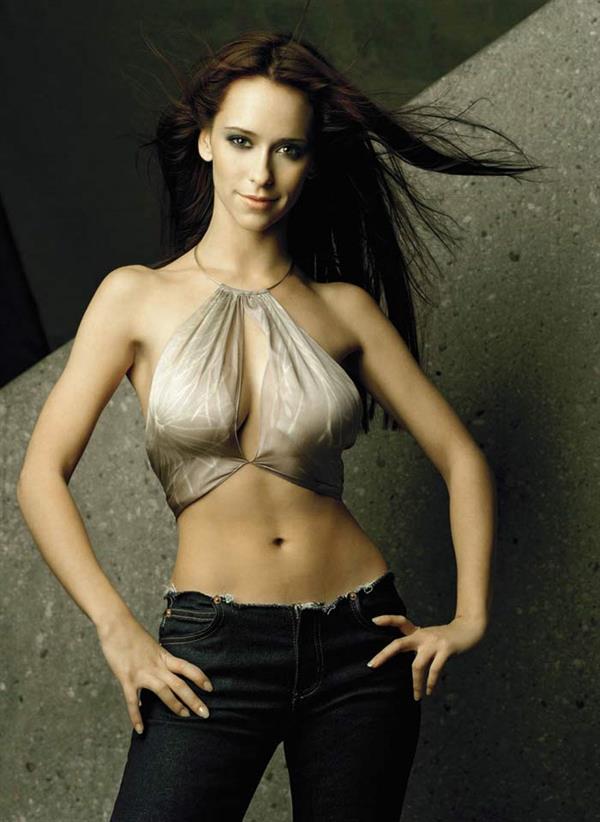 Despite being only 5'2″, Hewitt enjoys walking the red carpet and looking stunning.  She also has a successful music career.
Emilia Clarke stands 5'2″
This actress has proven that height is just a number!  After all, this 5'2″ shorty has played one of television's most fearsome female characters, the Mother of Dragons.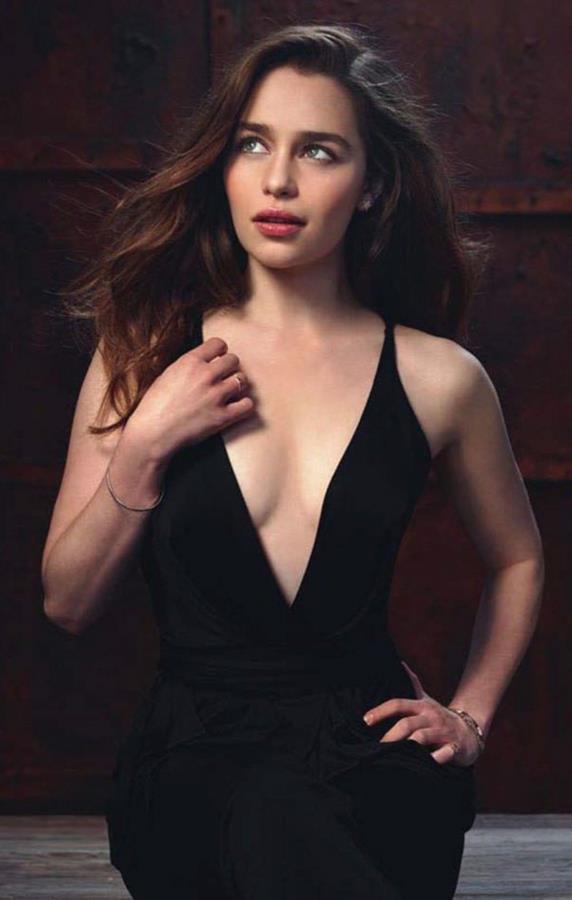 The Game of Thrones actress rose to global fame as Daenerys Targaryen and has only risen higher since then, even without her dragons; Emilia Clarke has since decided to make her love stories a little more time, appearing in films such as Me Before You, Terminator Genesys, and Last Christmas.
Rachel Bilson stands 5'2"
Everyone can agree on one thing: Rachel Bilson refuses to age.  Bilson looks almost exactly like she did when she was a teen.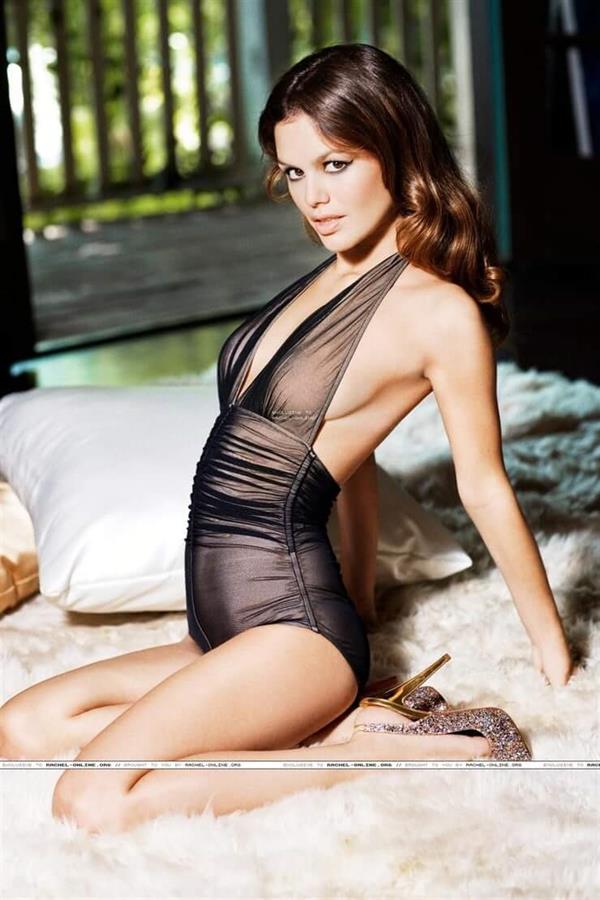 The actress looks the same whether she's playing the carefree teen Summer Roberts in The OC or a down-on-her-luck doctor in Hart of Dixie.  This could be due to Bilson's height of 5'2″.
Emma Roberts stands 5'2″
Julia Roberts' niece may have inherited her talent for showbiz, but she was short in stature.  In comparison to her 5'9″ aunt, the young actress is only 5'2″.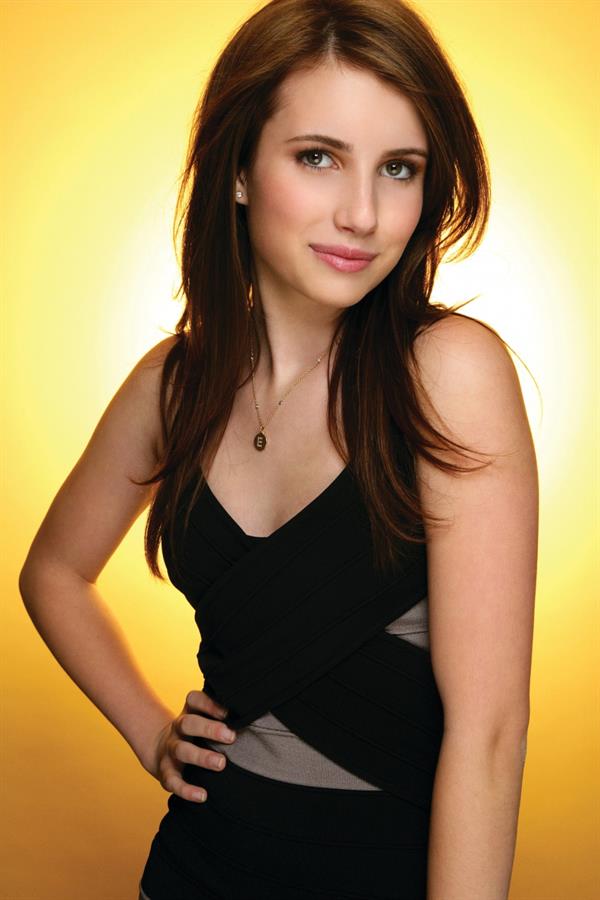 This hasn't stopped her from making a name for herself in Hollywood.  With outstanding performances in Scream Queens, American Horror Story, and We're the Millers, Emma Roberts has made a name for herself.
Anna Kendrick stands 5'2″
Anna Kendrick rose to prominence as the annoying Jessica Stanley in the Twilight series.  Nonetheless, her time with the Barden Bellas and her performance in Pitch Perfect's "Cup Song" catapulted her to Hollywood celebrity status.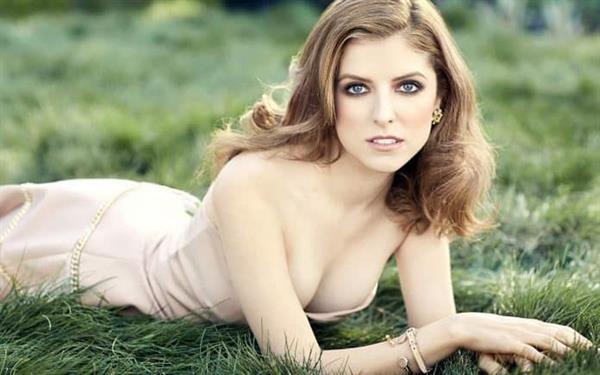 Since then, the actress has been on a never-ending roller coaster of film and television roles.  The surprising fact is that, despite her success, she only stands 5'2″ tall in real life.
Shakira stands 5'2"
When the entire world knows you only by one name, you've achieved success.  That's Shakira for you! The "Hips Don't Lie" singer wowed the crowd with his moves and grooves, and girls were trying to perfect the belly dance.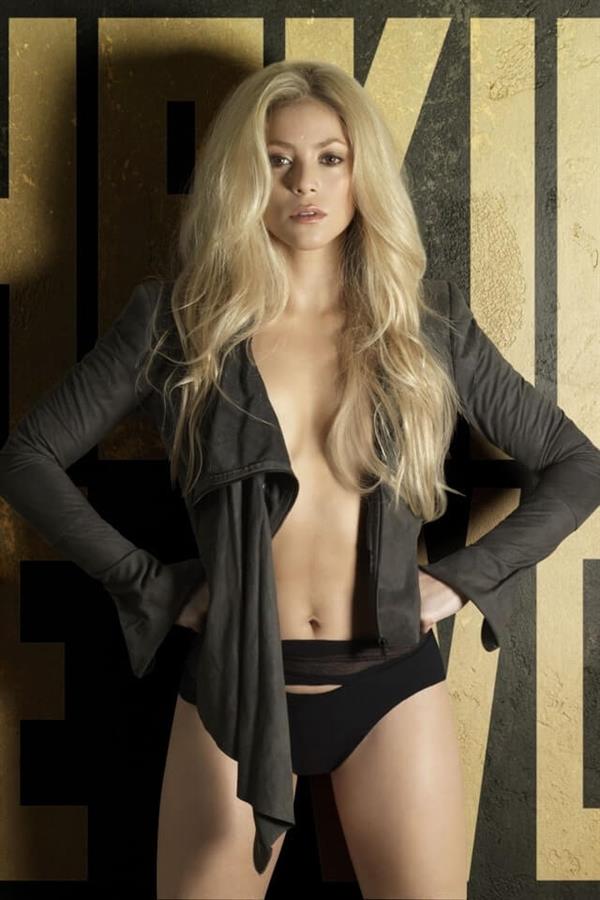 With her single "Waka Waka," the official song for the 2010 FIFA World Cup, the 5'2″ singer also added her singing magic to the football world.  The Queen of Latin Music continues to make the world dance with her fantastic music and groovy moves.
Christina Aguilera stands 5'2"
The first pop princess who ruled the charts during the turn of the century, Christina Aguilera is one of the most known singers in Hollywood today.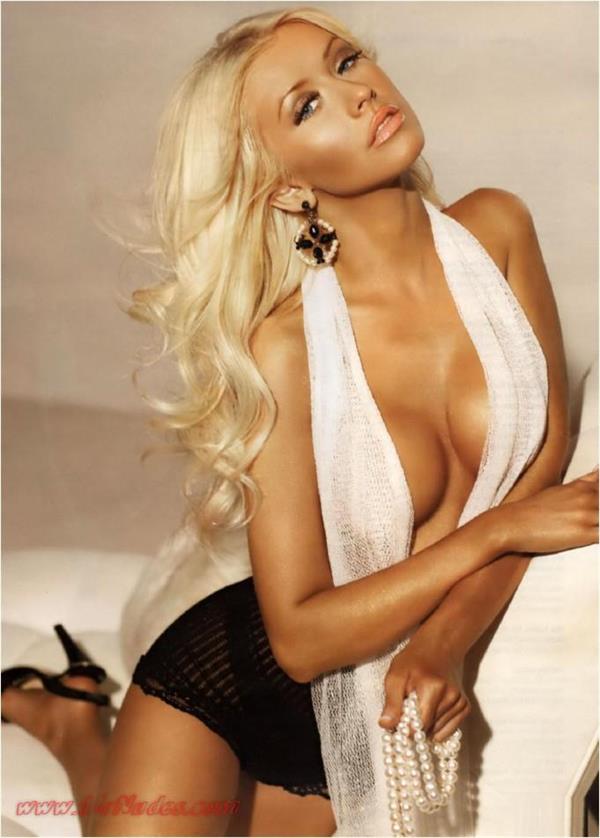 Aguilera started her career as a teen idol, but since then, she's matured in content and music.  Her latest hits, including collaborations "Say Something" and "Feel This Moment" cemented her status as one of the best-selling artists ever!
Nicki Minaj stands 5'2″
With a height of 5'2″, her confidence soars.  Rapper Nicki Minaj has been bold, unapologetic, and a Billboard favorite since her first charted song.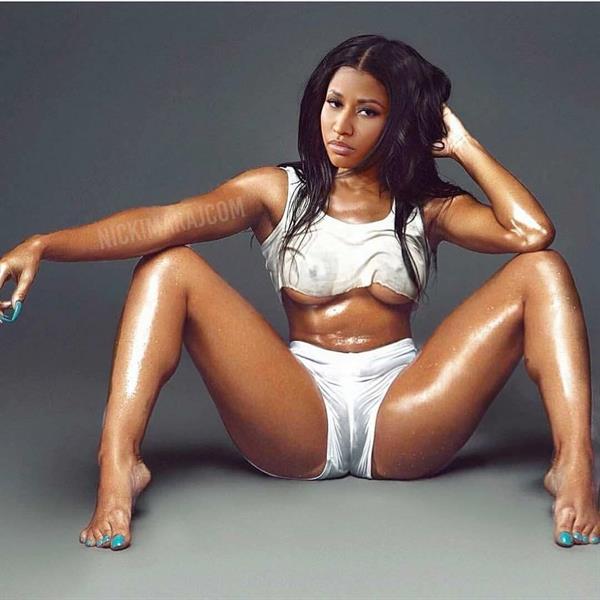 Minaj rose to prominence with singles such as "Starships" and "Superbass," but she's been in the news for much more than just her music!  Public feuds with other artists, scandalous songs, and her outspoken personality make Nicki Minaj an artist who can't be contained.
Kim Kardashian stands 5'2″
The world's most famous reality TV star, the woman who pushed the Kardashians into global fame, Kim Kardashian, is a brand unto herself.  Despite her short 5'2″ stature, Kim K is a presence you can't ignore, no matter where she is.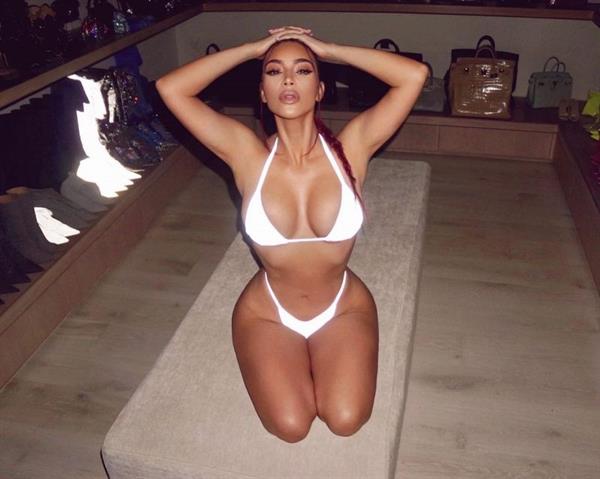 The entrepreneur has a beauty line, fragrance line, and shapewear, amongst others.  Her high-profile drama with Kanye West, her constant breaking of the internet, her four children, and everything else has turned the socialite into a celebrity famous for being famous.
Salma Hayek stands 5'2″
This beauty has used her less-than-average height to her advantage and bagged roles made especially for short women.  Her 5'2″ height came in handy when she bagged the role of artist Frida Kahlo, who stood at just 5'3″.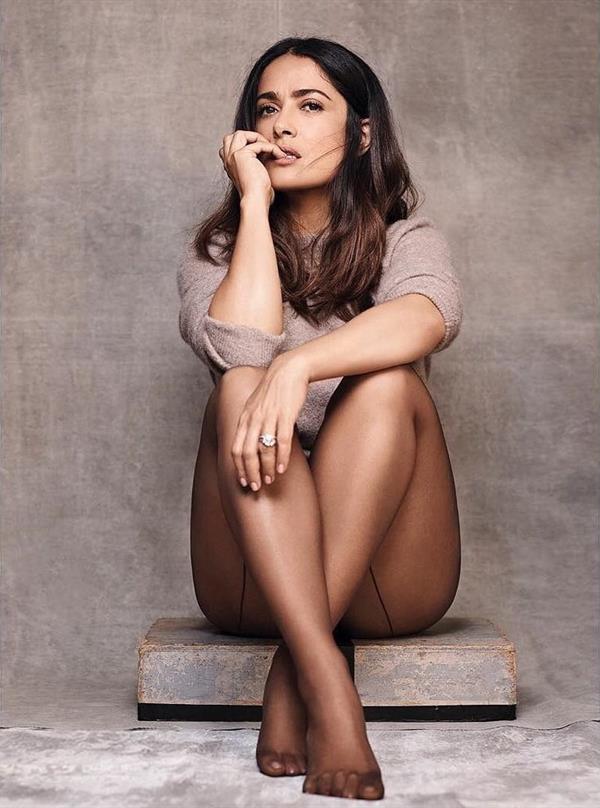 This role propelled Salma Hayek into stardom and also into the nominee list for an Academy Award.  Since then, she's continued to work in movies and TV shows like 30 Rock and actively works for specific charities.
Eva Longoria stands 5'2″
The beautiful Eva Longoria is probably best known for her role as Gabriella Solis on Desperate Housewives.  Apart from that, she's appeared in many movies like For Greater Glory and Overboard.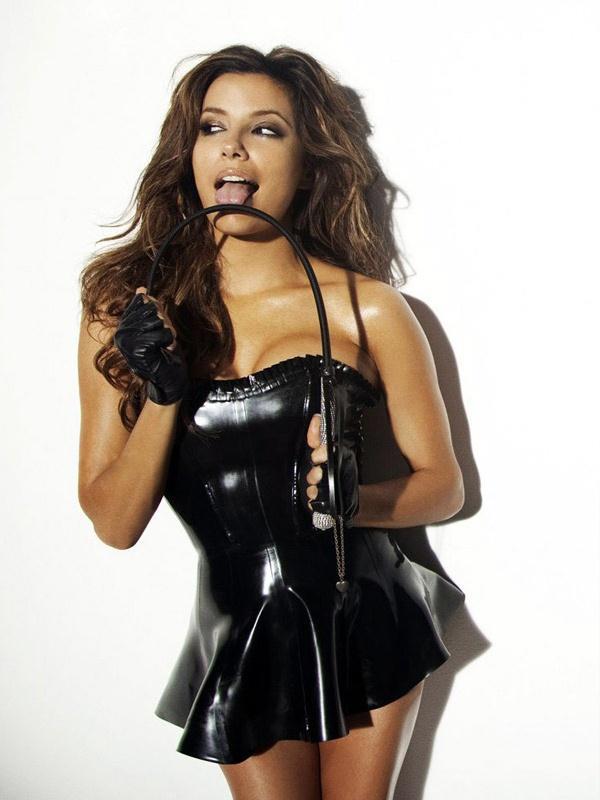 The 5'2″ actress also guest stars in many TV shows, including a small stint as Sophia in Brooklyn Nine-Nine.  Apart from an illustrious acting career, she's also part of several advertising campaigns with brands like L'Oreal.
Hilary Duff stands 5'2″
Hilary Duff's role as Lizzie McGuire catapulted her into the teen idol category, making her one of the most sought-after teen stars of her generation.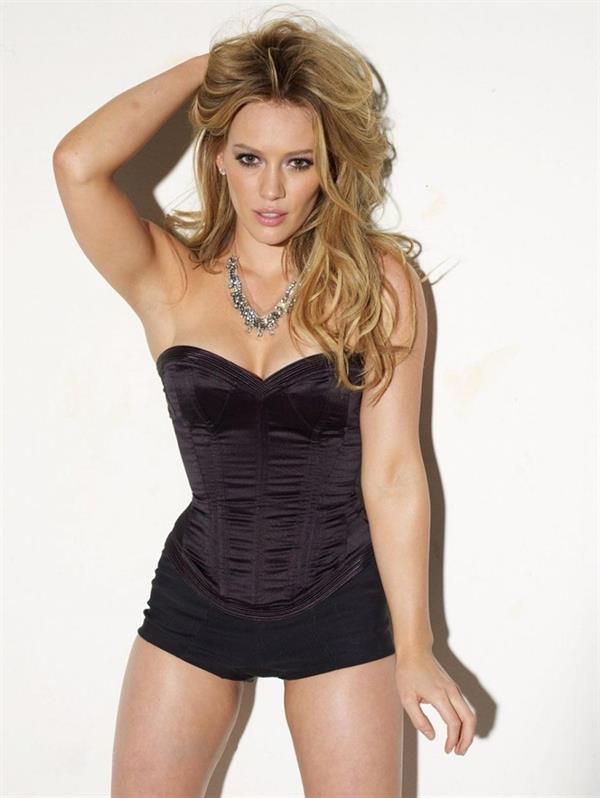 Duff has since continued to act in films such as A Cinderella Story, as well as make music and release studio albums.  In How I Met Your Father, the 5'2″ actress plays the lead role.
Amanda Seyfried stands 5'2″
Amanda Seyfried has one of those physiques that makes her appear much taller than her 5'2″ frame, so it's no surprise that she was able to play Theranos founder Elizabeth Holmes, who is 5'7″ tall, in The Dropout.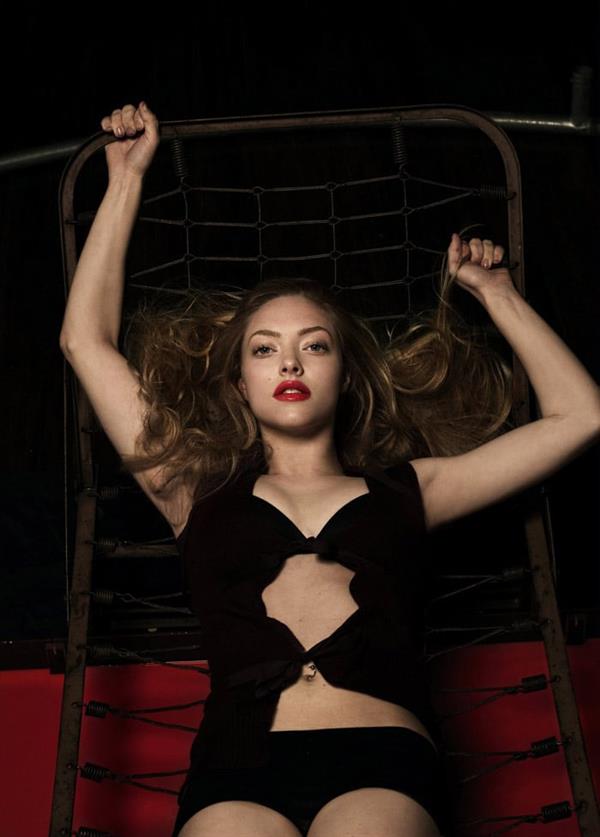 Seyfried has a long track record of successful projects both behind and ahead of her.  She appeared as Meryl Streep's daughter in Mamma Mia: The Musical and as Dear John in Nicholas Sparks' book adaptation.
Zoe Kravitz stands 5'2″
Daughter to Lenny Kravitz and Lisa Bonnet, Zoe Kravitz was destined for a career in Hollywood ever since she could walk.  And boy, has she proven that she has what it takes!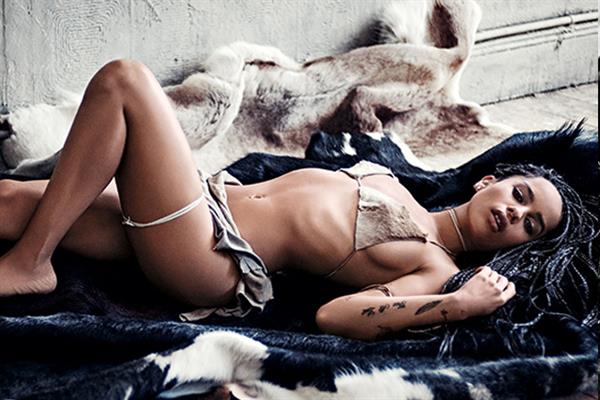 The beauty has starred in multiple shows like the hit Big Little Lies, has worked as a model for the likes of Elle and Vera Wang, as well dipped her toes into the music world with her band Lolawolf.  This 5'2″ lady is taking the world by storm!
Lea Michele stands 5'3″
Lea Michele is an example of the saying "never judge a book by its cover". The 5'3″ actress may be short, but her tenor is anything but! Michele rose to prominence in Glee as the uptight and Broadway-obsessed Rachel Berry.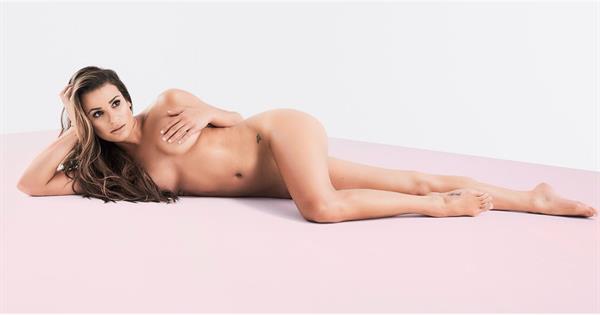 Since then, she's conquered the Broadway stage and is currently starring as Fanny Bryce in the production Funny Girl.
Lily-Rose Depp stands 5'3″
Lily-Rose Depp, the daughter of one of the most important French models, Venessa Paradis, and American actor Johnny Dell, has lived her life in the spotlight.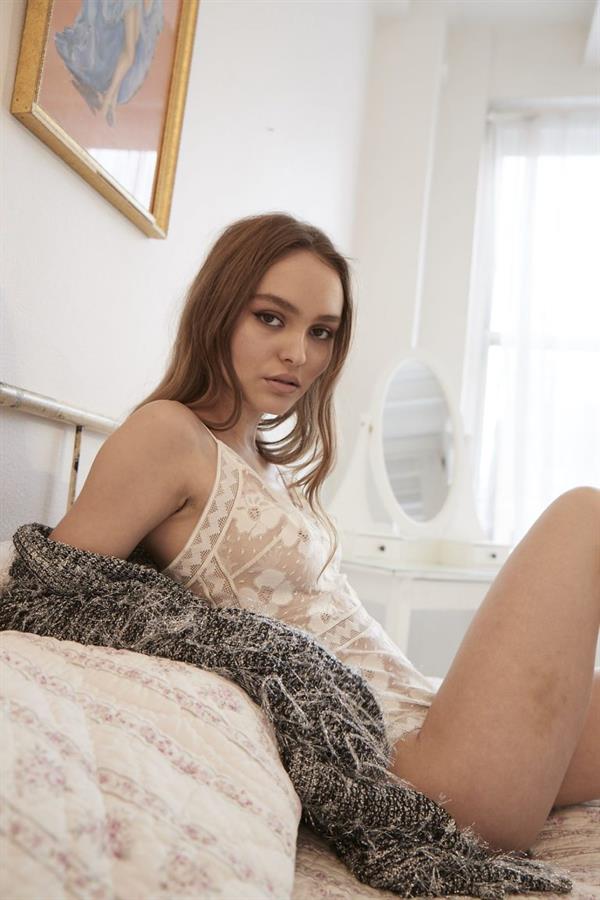 Since the age of 15, the 23-year-old model has been the face of Chanel, having been specifically chosen by Karl Lagerfeld.  The 5'3″ young model has also appeared in films and has a large social media following.
Lucy Liu stands 5'3″
The third Charlie's Angel has shown that height is just a number and that even at 5'3″, you can play a pretty impressive character in an action film.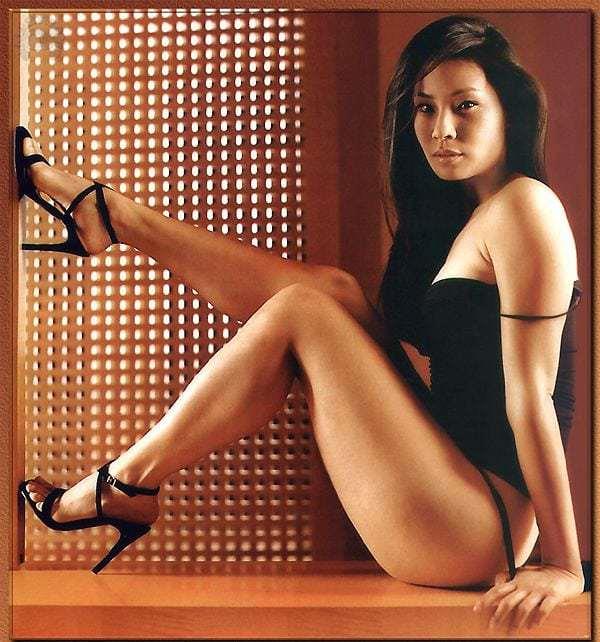 Lucy Liu has appeared in numerous films and television shows, including Charlie's Angels, Elementary, Kill Bill, and Ally McBeal; she is also an accomplished artist who holds exhibitions.
Scarlett Johansson stands 5'3″
ScarJo has received numerous accolades throughout her illustrious career, from acting awards to magazine spreads devoted to her flawless beauty.  It's difficult to believe that the actress is only 5'3″ tall!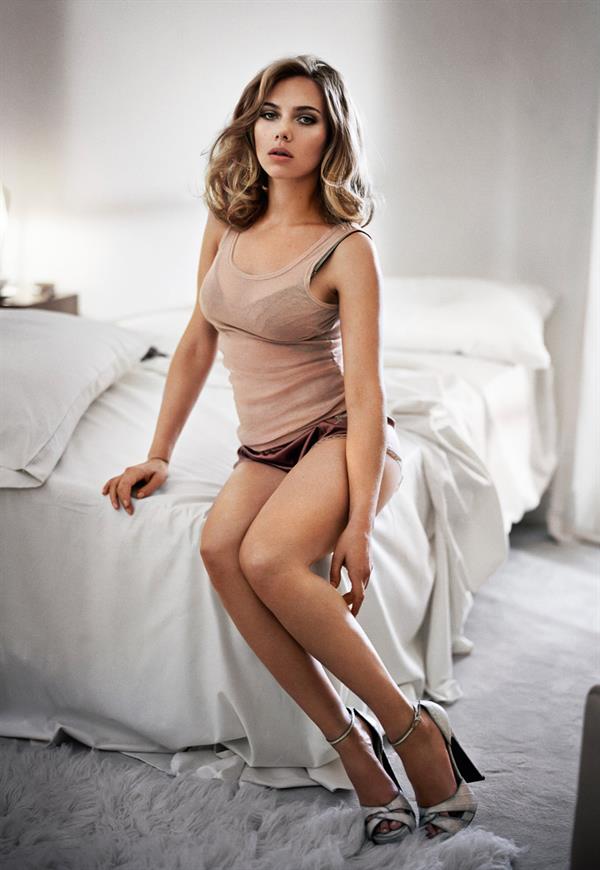 While she's wowing audiences with her style in the Avenger series or her etherealness in Lost in Translation, the Black Widow actress's height isn't a topic of conversation.
Isla Fisher stands 5'3″
The red-headed actress gained prominence in Wedding Crashers, The Great Gatsby, and Confessions of a Shopaholic.  Isla Fisher is also married to comedian Sasha Baron Cohen.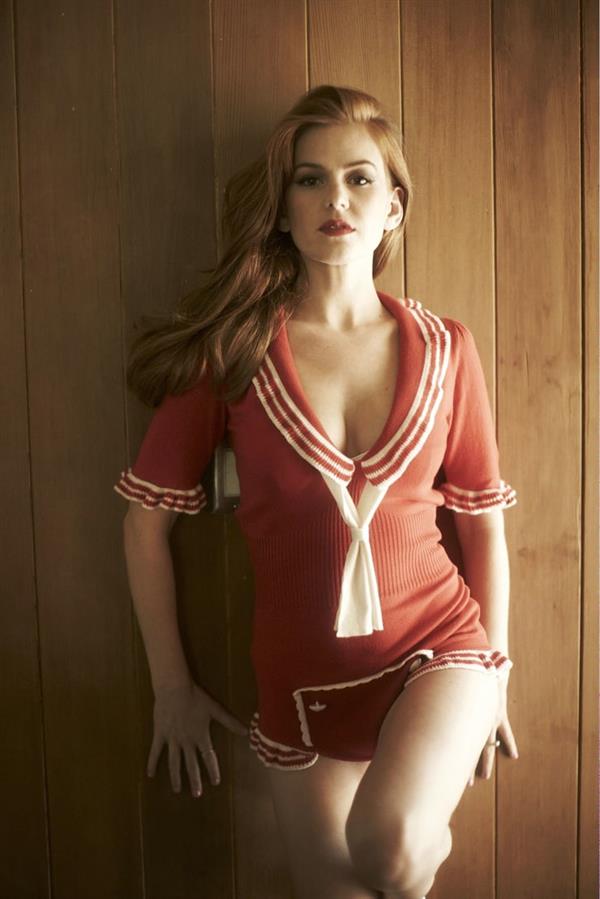 The Australian actress has been in showbiz from a young age.  But despite her bubbly, sunny look, she only stands at 5'3″.  Her height is even more prominent when she stands next to her 6'3″ husband.
Natalie Portman stands 5'3"
Nobody can tell that Natalie Portman is only 5'3″ tall by looking at her.  Her lean physique and bone structure make her appear much taller than her short stature.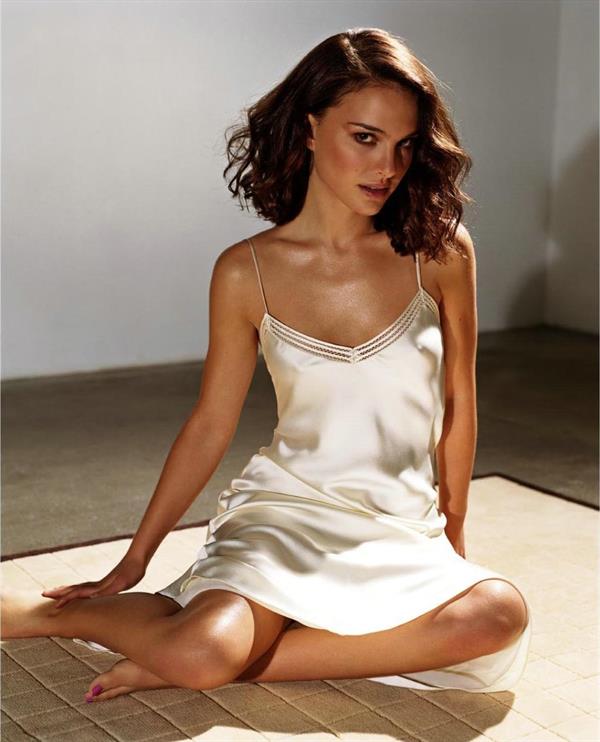 The Golden Globe winner has appeared in a number of well-known Hollywood productions, including Black Swan, V for Vendetta, and Thor, and she has now taken up the hammer to play Lady Thor in the Marvel Universe.
Mila Kunis stands 5'4″
Mila Kunis is not short, but she is short when compared to tall Hollywood actresses.  Her 5'4″ stature, however, has nothing to do with her larger-than-life personality.
Kunis rose to prominence for her role in That '70s Show, in which she co-starred with her now-husband, Ashton Kutcher, and for her fairytale love story with Kutcher, her bubbly appearances on talk shows, and her performances in Family Guy and Black Swan.
If you think we've left out a babe or two, do comment below.