Ashley Callingbull is just HOT!  And not just plain hot…  She is H O T hot! Just look at this first picture…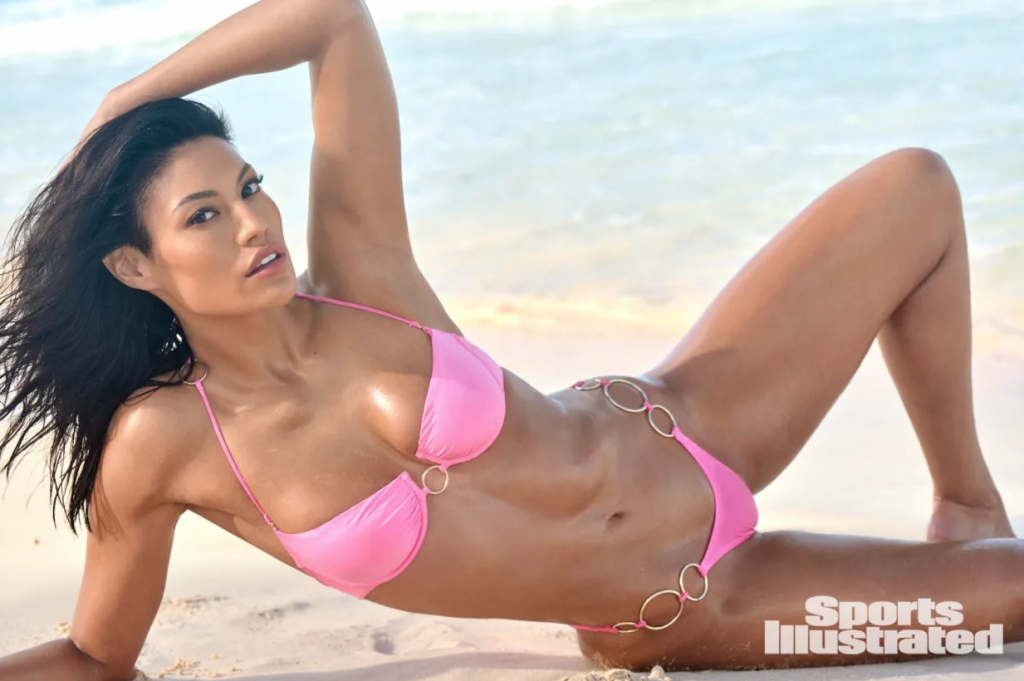 Ah yes, she sports that exotic/erotic we just love.  And her on that pink bikini is enough to turn a cold morning into hot and humid noon.  Whew! Just look at that sunkissed body of hers…  That waistline, that flat tummy, that hypnotizing star…  Man, there is something wrong with you if she doesn't turn you on.
Who is Ashley Callingbull?
Ashley is a fashion model, beauty queen, actress, and television personality from Canada.  She was the first First Nations woman to be crowned Miss Canada in 2010, and she has represented her country in pageants in China, Barbados, and Europe.  On August 29, 2015, she became the first Canadian and Indigenous woman to win Mrs. Universe Canada.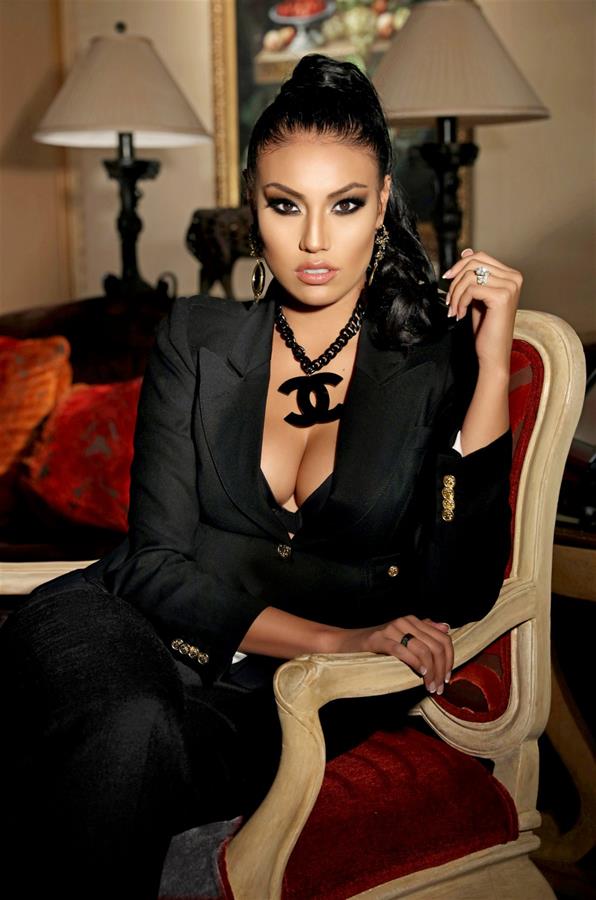 Her stepfather and she competed in the fourth season of The Amazing Race Canada.  They also competed in the second Amazing Race Devon, a local youth fundraiser, where they finished second.
Ashley is a Canadian activist for First Nations rights and environmental issues.  Ashley is also a model and spokesperson for the Nike N7 organization.
She has a recurring role in the Gemini award-winning television series Blackstone.  Ashley can also be seen in CBC's 8th Fire and Catch The Dream series.
Her Early Life
Ashley Callingbull was born on October 21, 1989, in Enoch Cree Nation in Alberta, near Edmonton.  By the age of ten, she had won all of Enoch's princess crowns in her community.  She finished high school at the age of 16.  Soon after, she enrolled in university to pursue a Bachelor of Science in Communications and an Arts degree with a focus on drama and acting/television.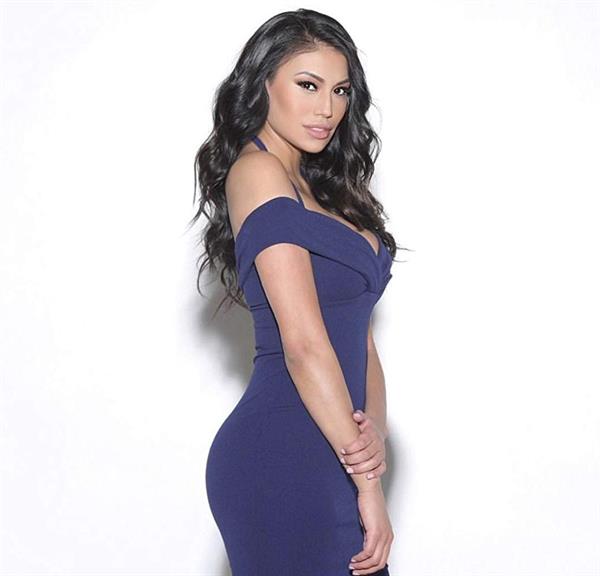 Career Journey
Ashley Callingbull was named Miss Canada for the Miss Friendship International Pageant in Hubei, China in September 2010, and she also represented Canada at the Queen of the World Final in Germany that year.  In October 2011, she also represented Canada at Miss Humanity International in Barbados.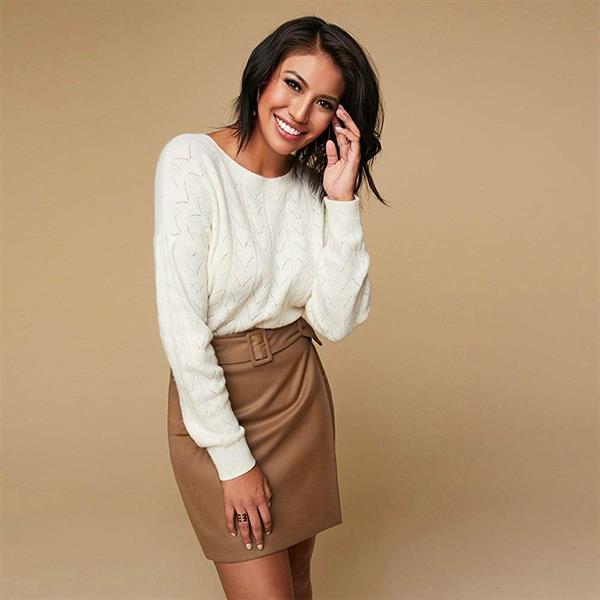 She is the first Indigenous woman to appear in a Sports Illustrated Swimsuit Issue (May 2022).
Facts and Trivia
In February 2015, Ashley married Ryan Burnham in the Bahamas.  The couple divorced sometime later.
In June 2021, Callingbull got engaged to hockey player Wacey Rabbit.  The couple married in September of that same year.
According to Ashely Callingbull, she was drawn to the Mrs. Universe competition because of its focus on domestic violence.  "I thought, this is a perfect platform for me because I'm relatable to people, I've experienced this myself and can speak about it," she explained.  "I'm glad I'm able to use this title as a way to speak for others that can't speak for themselves."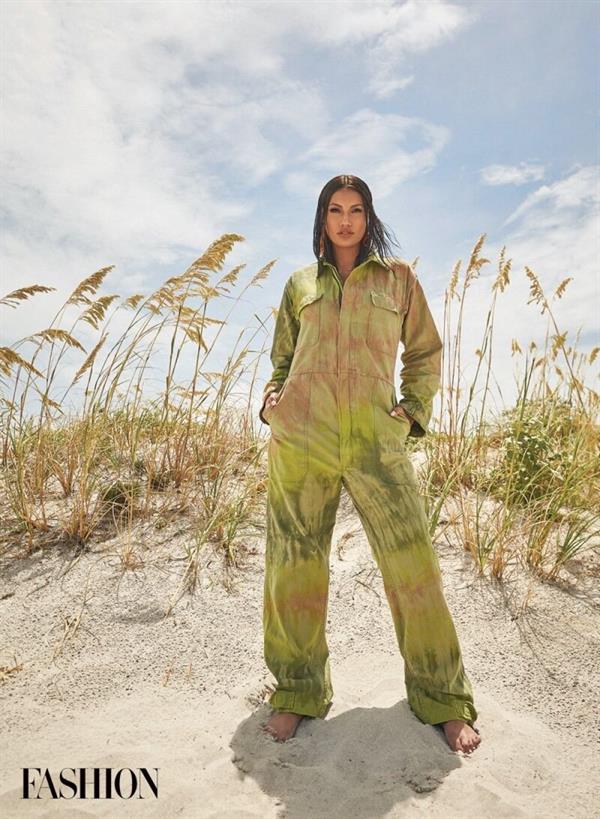 She also credits her First Nations culture with assisting her in healing and discovering herself.
Ashely used her fame to persuade First Nations band governments to vote in the 2015 federal election to depose the Conservative Party of Canada.  According to Callingbull, the First Nations' concerns must be prominent in the campaign.  She competed in Mrs. Universe wearing a dress designed by Lesley Hampton to raise awareness for missing and murdered Indigenous women.
Ashley's support for Stollery Children's Hospital, Walk for the Cure, Run for the Lung, and mentoring underprivileged aboriginal youth stems from the loss of some very close family members.
Ashley is also a motivational speaker and role model for many educational institutions, workshops, conferences, and award ceremonies around the world. Ashley has given talks at Harvard, TED Talks, and WE Day.  Her dedication and charitable work were recognized when she received the Role Model Award at the Dreamcatcher Gala, as well as the Top 20 Under 30 Award in Canada.  Ashley also received a United Nations role model award in October 2015 for Global Dignity Day.
Her Body Measurements
Ashely stands 5 feet, 10 inches and she rocks a 33-24-35 figure.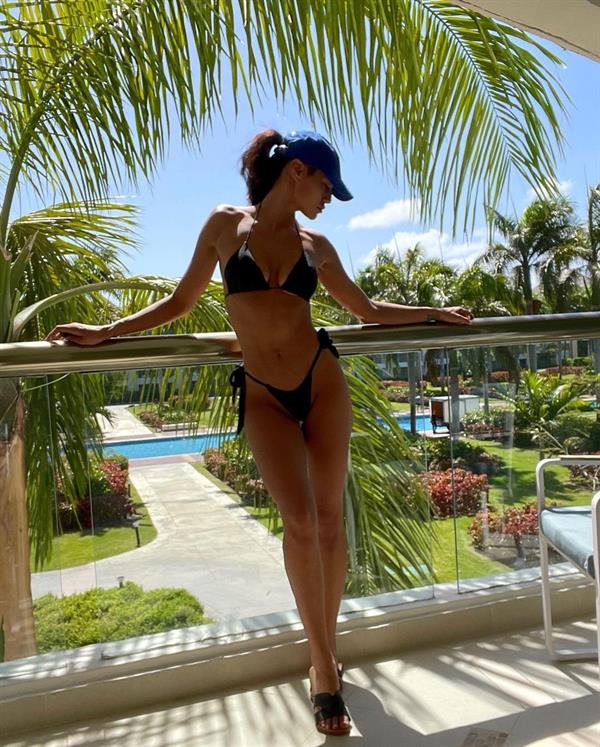 Ashley Callingbull Photos
Join her over 1.2 million followers on Instagram for her newest lifestyle posts.
Also, do visit our Ashley Callingbull page for more of her stunning pictures.