Tess Daly truly deserves a Timeless Tuesday feature.  And the reasons are obvious…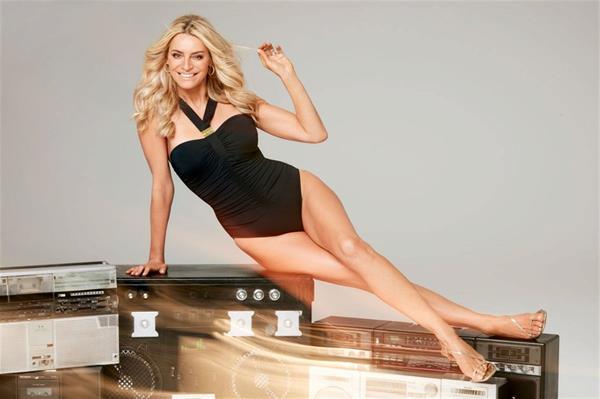 At 54, ladies and gentlemen, this woman is still scorching hot.  And that is thanks to her genes and active lifestyle, of course.  Now, I know you'd want to get to her gallery right away for some serious ogling but you really should read up first as this lady is not just hotness.  She is mighty talented and she truly knows what she has been doing.
Who is Tess Daly?
Tess Daly is an English model, author, and actress best known for co-hosting the Strictly Come Dancing reality show.  She has also known for her appearances in EastEnders (1985), Duran Duran: Violence of Summer (Love's Taking Over) (1990), and My Team: The Cheerleaders (2014).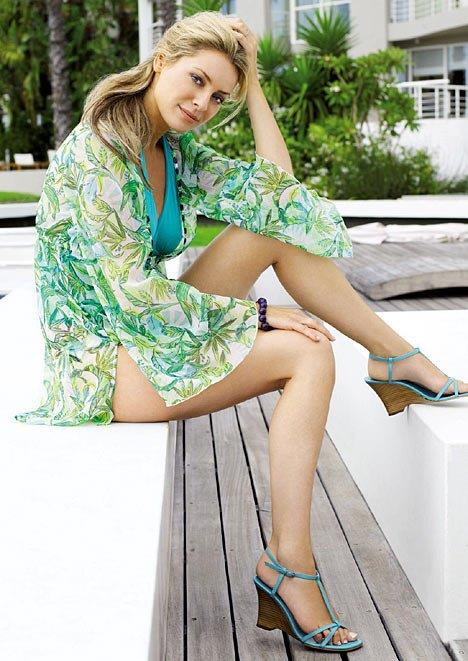 Her Early Life
Born Helen Elizabeth Daly on 29th March 1969 in Birch Vale, New Mills, Derbyshire, England, to Sylvia and Vivian Daly.  Tess is the eldest child in an Irish family of two children.  Karen, her younger sister, is her only sibling.  Her parents both worked in textile factories, and she grew up in a middle-class family.
Tess's father was a ballroom dancing enthusiast, and she picked up on that passion as a child.  Even though she enjoyed dancing, she never considered making a career out of it. Instead, because biology was her favorite subject in school, she aspired to be a nurse.  She did, however, see a lot of blood as a child when her sister cut herself, which made her sick.  She realized she couldn't be a nurse after that.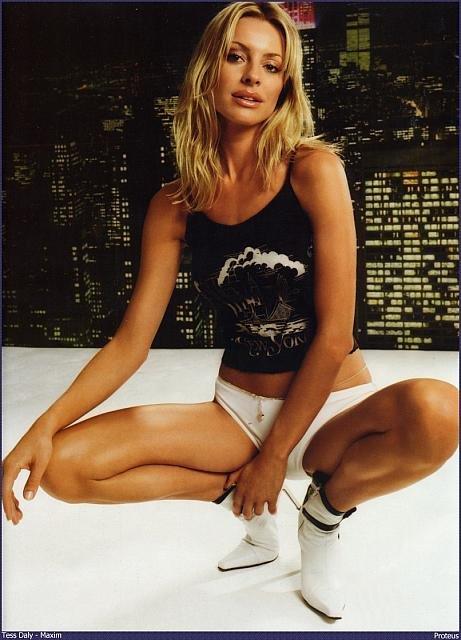 Her parents pushed her to become a banker or a nurse when she grew up, both of which were safe professions.  Tess, on the other hand, had made up her mind about working in show business by that point. She was constantly practicing her dance moves.
Tess went to two local schools, Hayfield Primary, and New Mills Secondary.  She was in high school when she began modeling, which happened by chance.
When she was around 17, she was approached by a modeling scout while waiting for her sister in front of a McDonald's in Manchester.  She accepted the offer, and her career took off from there.
Career Journey
She turned 18 a few weeks after being discovered by the scout, and she was sent on her first modeling assignment, to Japan.  She stayed for several months and did some modeling work while also learning Japanese.
Tess Daly spent the next few years modeling in various locations throughout Asia and Europe, but she always returned home to London.  When her work became more intense in Paris in the mid-1990s, she relocated for five years, then returned to London for six months before relocating for five years, this time to New
Tess Daly relocated to New York to further her modeling career, where a friend suggested she try her hand at interviewing.  She contacted controversial author Quentin Crisp and asked for an interview.  The latter agreed, and she used his and other people's interviews to create a showreel to show to network executives in the UK.  Following the interview, she and Quentin became lifelong friends.
Tess began her career as a co-presenter of television shows such as 'Find Me a Model,' 'Back to Reality,' and 'SMTV Live' in 2000, after working as a model for more than a decade.  She also visited many UK television studios and piqued the interest of producers of 'The Big Breakfast,' a morning entertainment television show that aired on Channel 4.  She was invited to an audition for their next show, 'Find Me a Model,' and she was chosen.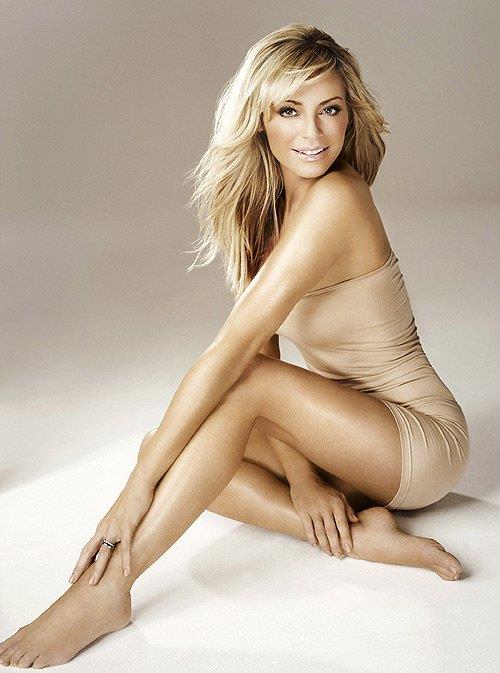 In 2004, she began co-hosting the British dancing reality show 'Strictly Come Dancing'.  Tess swiftly rose to prominence as one of the most successful reality shows in British history.  She also appeared in hosting additional such shows as 'This Time Tomorrow' and 'Just the Two of Us'.  Also acting as the face for a few local brands, she has also written two novels, such as 'The Camera Never Lies' and 'It's Up to You New York'.
She went on to host the singing reality show 'Just the Two of Us' in 2006.  She went on to host television shows such as 'This Time Tomorrow' and 'Royal Variety Performance' over the next few years.
'The Camera Never Lies,' her debut novel, was published in 2011.  The romantic novel was loosely based on her own experiences working in the entertainment industry and told the story of how love can blossom behind the scenes.  She followed up with another book, 'It's Up to You, New York,' two years later.
Tess has appeared as a guest presenter on shows such as 'Davina,' 'Celebrity Juice,' 'That Puppet Game Show,' and 'Celebrity Squares' in addition to her regular television appearances as a co-presenter.  She also appeared as a television host in the 'Almost Never' series as a fictional character.
Aside from her television appearances, she has also been the face of many national and international brands, including L'Oreal, Vitabiotics Wellwoman supplement brand, Danone yogurt, and La Senza lingerie.
Facts and Trivia
While she was signing contracts, there was already a very famous model by the name of Helen, so she was asked to consider changing her name for her modeling assignments to avoid confusion.  Her agent was obsessed with Nastassja Kinski, a German actress/model, and her film "Tess."  As a result, he suggested Helen change her modeling name to Tess, to which she agreed.
Later in her career, however, she regretted changing her name.  She claimed that she agreed to the decision because she was gullible and didn't know any better.  She, on the other hand, never officially changed her name because she did not want to offend her parents by changing the name they gave her.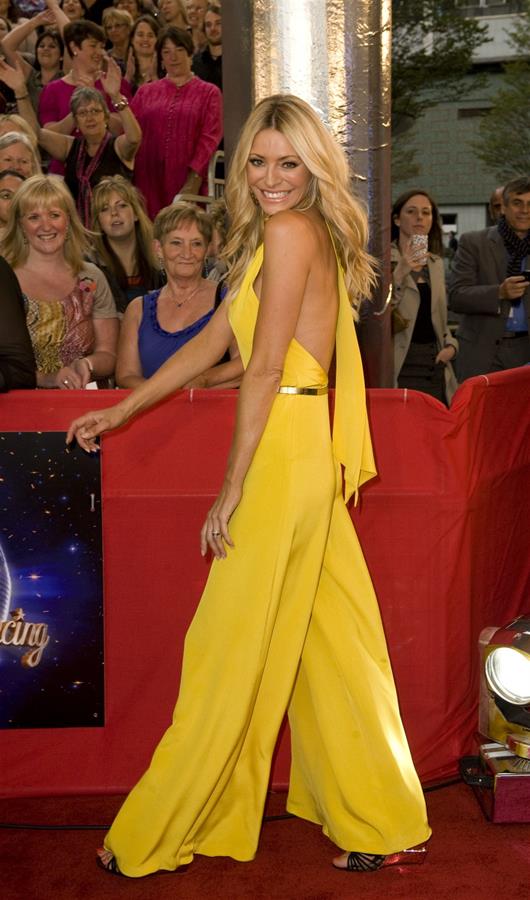 Tess made a cameo appearance in Duran Duran's music video for 'Violence of Summer' in 1990.  She later made a full-fledged appearance in the music video for the song 'Serious'.  She rose to prominence, however, when she appeared naked in the music video for the song 'Sweet Harmony' by the band The Beloved.
Tess Daly met Vernon Kay in 2000 while presenting on television.  Vernon is a professional DJ and TV host. They married in 2003 and have two children together.
Tess has close friendships with Prince Charles of the United Kingdom, as well as celebrities such as Bruce Forsyth and Kate Hudson.  She was voted in at #23 in FHM's 100 Sexiest Girls of 2002 poll, UK edition.
Her Body Measurements
Tess Daly stands 5 feet, 9 inches and she rocks a 34-25-34 figure.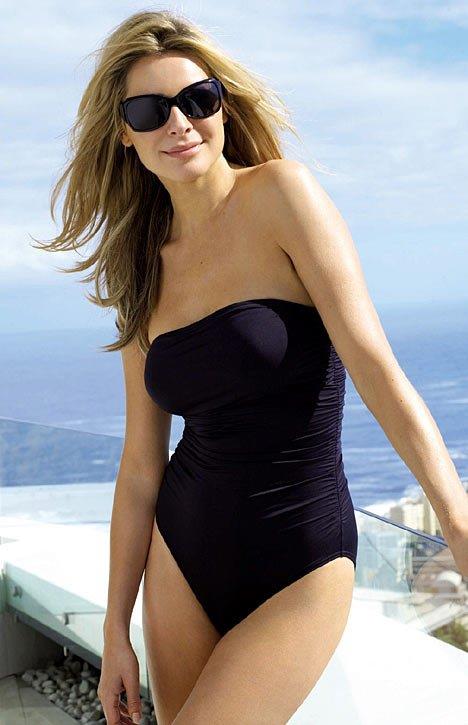 Tess Daly Photos
Follow this timeless woman on Instagram for the latest about her.
And do check out our Tess Daly page for more of her gorgeous pictures.