And this woman can truly raise the temperature.  Her hot looks are enough to make you soak that collar of yours.  Man, Georgia Steel is the type that can make you drive cross country just to date.  Or maybe hike the entire length of the Appalachian Trail.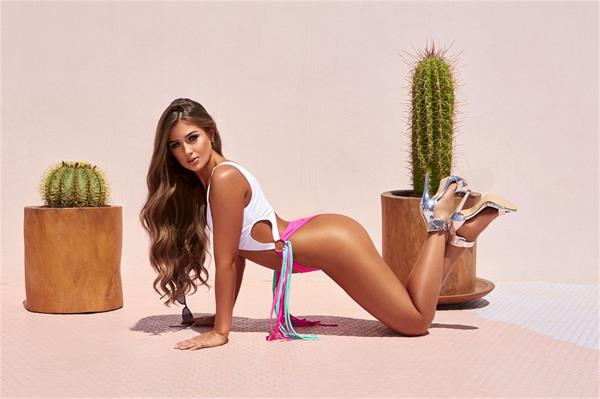 That photo above will just get you going.  Oh man, imagine this being the price of hard work…  Oh, you'd truly work hard.  And yes, Georgia here is deserving of a spot here.
Who is Georgia Steel?
Georgia is an English reality star, host, and actress.  In 2013, she appeared in the British children's television series All at Sea.  She came into the spotlight in 2018 when she was cast on the popular dating reality show Love Island.  The said show was a huge hit in the United States as well, and her popularity skyrocketed.  The following year, she appeared on reality shows such as 'Celebs Go Dating' and 'Celebs on the Ranch.'  After becoming famous, she openly discussed her differences with her father, which drew a lot of media attention.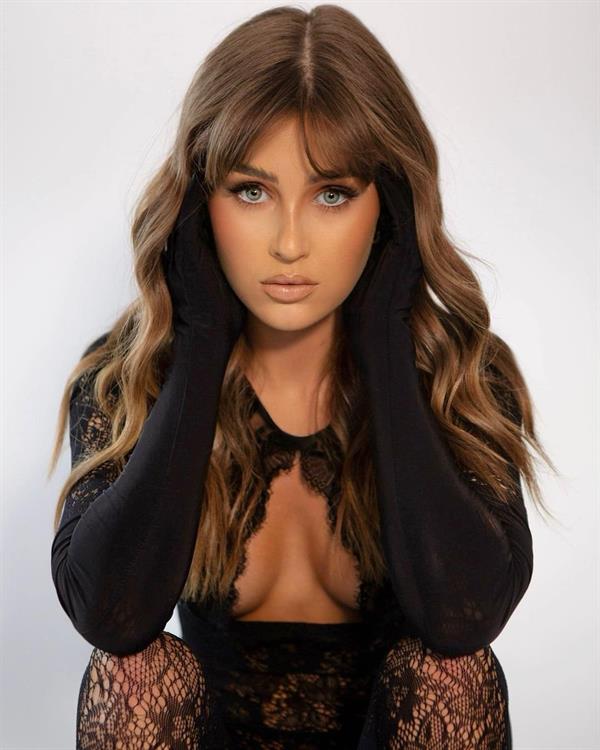 Her Early Life
Georgia Steel was born on 28th March 1998 in Thirsk, England.  Georgia was always interested in the entertainment industry.  She, however, did not have a peaceful childhood.  Georgia developed terrible self-worth and loyalty issues upon growing up.  Her father left her and her mother when Georgia was 3 years old.  Upon growing up, Georgia started acting in school plays.  Georgia attended the 'Academy of Live and Recorded Arts' in London after graduating from high school.  She is also an accomplished dancer.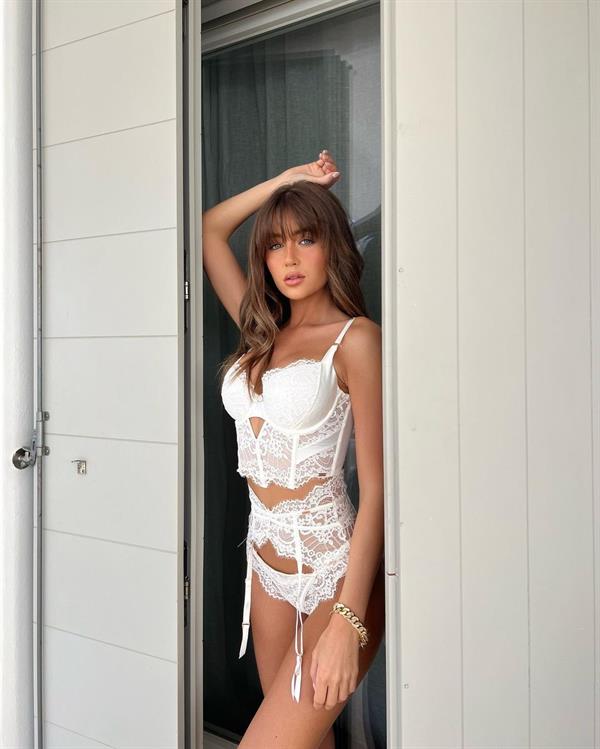 Georgia had worked as a barmaid for a while before getting substantial work.
Career Journey
Georgia made her acting debut at the age of 15, appearing in two episodes of the British children's sitcom 'All at Sea.'  At the time, she was still pursuing her studies and could not devote her full attention to her acting career.
She got a big break in 2018 when she appeared on the dating reality show 'Love Island.'  Previously, the show's format featured celebrity contestants, but after its reboot in 2015, the show began featuring non-celebrity participants.
The contestants, both male and female, were forced to live alone in a villa on an island.  The surveillance cameras captured every detail of their lives there.  Georgia joined the show on the fourth day and left on the 47th.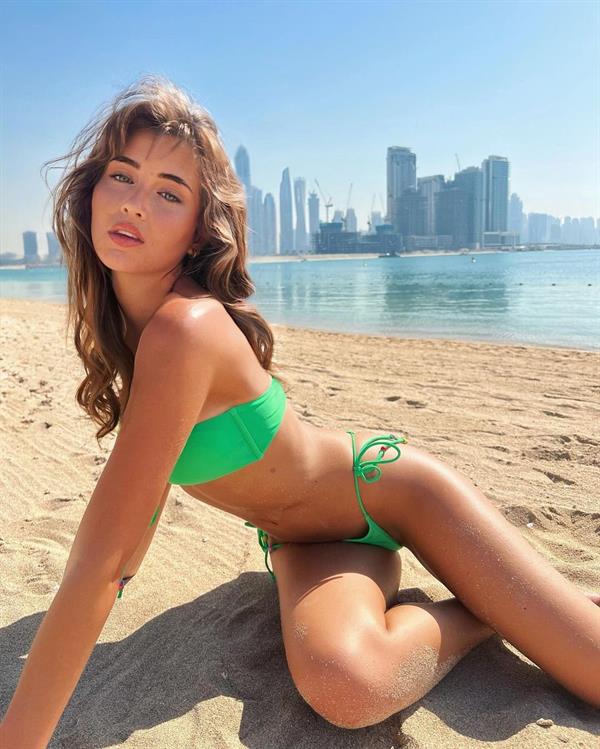 Because of her boldness and charm on the show, she had become a celebrity before leaving.  Her social media following grew exponentially, and she received offers to appear on other reality TV shows.
By 2019, she had been invited to compete in the sixth season of the popular dating show 'Celebs Go Dating.'
The following year, she appeared on another dating reality TV show, 'Celebs on the Ranch.'  The format of the show involved celebrities working on a farm as commoners from the countryside.  Georgia was the third celebrity to be eliminated during the show's second season in 2019.
Facts and Trivia
Georgia Steel was known for her numerous relationships both before and after she became famous.  She recently revealed that she met her first boyfriend when she was about 15 years old.  She stated that it was a casual relationship that ended when they became adults.
Georgia had a brief relationship with Medi Abalimba.  The relationship, however, ended abruptly when he stole money from her bank account.  Georgia admitted that she was aware of his criminal history, but she continued the relationship because she believed she could change him.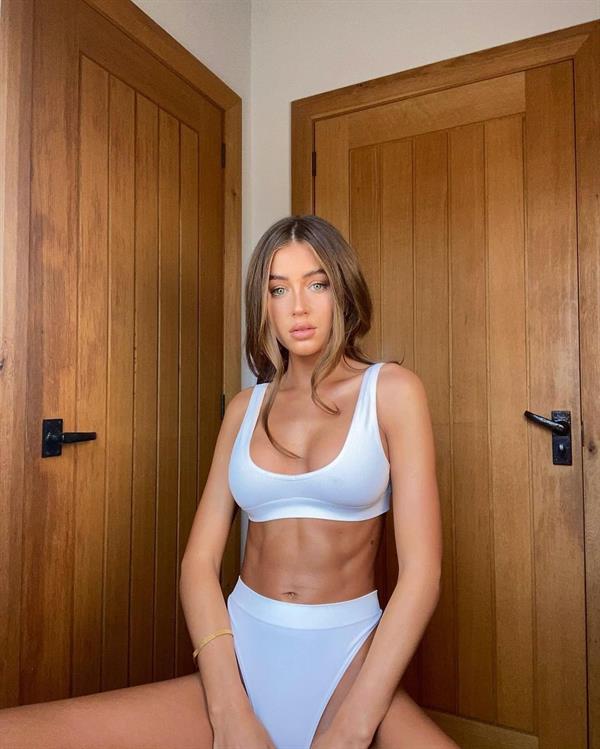 She then began dating Sam Bird, a co-contestant on Love Island, while still on the show But they broke up after the show ended.
Georgia also mentioned that she had trust issues as a result of her father abandoning her as a child.  Her father, on the other hand, had made repeated attempts to contact her via letters and phone calls, but Georgia was disinterested in any reconciliation.
Her Body Measurements
Georgia stands 5 feet, 6 inches and she rocks a 32A-24-33 figure.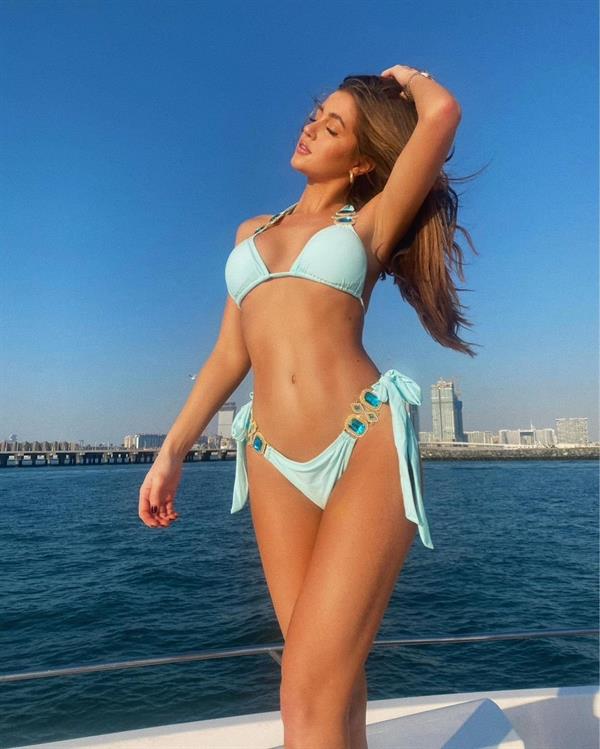 Georgia Steel Photos
Join her over 2 million followers on Instagram for her latest personal posts.
And do check out our Georgia Steel page for a good amount of her pictures.