We'll do something different for today's battle, folks.  This time, we're not going to feature babes who share the same birthdays...  But hot women who used to be besties (best of friends).  Yup, they fell apart for reasons not entirely clear.

Now, really, it's tough to compare the two in terms of looks.  But since they're both uber hot, we just want to know who you'd choose... Nope, no 'all of the above'.  Just one. Please...  Okay, we'll help you...  Brunette vs. Blonde, one is a Playmate while the other is a music video goddess, both Vine superstar, both Instagram sensation, and both have a sense of humor.  So much for the help, eh?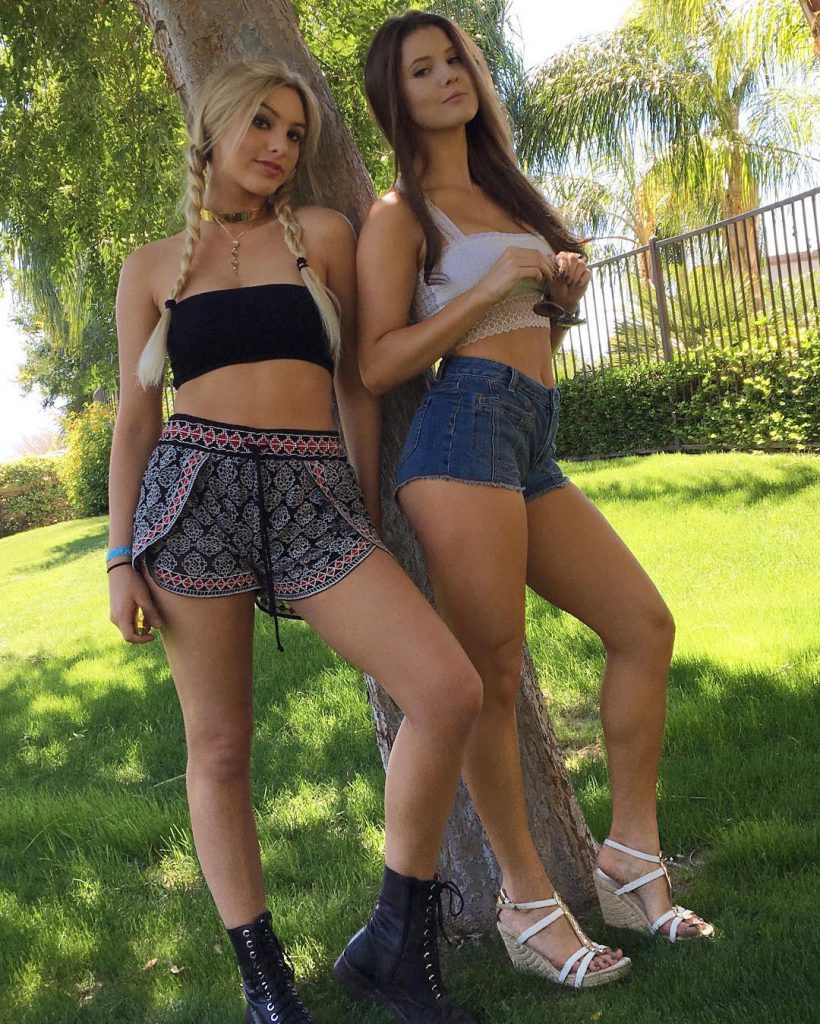 Now rate away!
Lele Pons
A super sexy YouTube Star and the first Viner to accumulate 8 billion loops.  Elenora "Lele" Pons Maronese has amassed over 10 million subscribers to her self-titled channel.  Oh, and she has appeared alongside Vale Genta and Hannah Stocking in Blink 182's "She's Out of Her Mind" music Video.
Amanda Cerny
The Snapchat queen with over 21.7 million followers on Instagram.  This Cobie Smulders look-alike is also a Playboy Playmate of the Month for the month of October in 2011.  Amanda is also a fitness model and an occasional actress.  She appeared in The Bet (2016) and Internet Famous (2017).