Vale Genta here rocks!  Her body rocks, her face rocks.  Oh, and yeah, she's in a rock/punk music video.  Remember when, more than a decade ago, Blink 182 released a music video with themselves running around fully naked?  Well, they remade that.  But this time, with hot girls…  And yes, they also run around naked, they played music naked, and man, it rocks (90% is because of the 'nekkid' hotties)!!!
Here, check it out…
She's Out of Her Mind Video
The girl (the petite one) who plays the drums is what we're going to feature here.  That hot chick is Vale Genta.  The other two (who are also equally hot) are Hannah Stocking and vine superstar Lele Pons.
We gotta' tell you the truth…  we played that music vid on a loop for two days here at the Hotness Rater HQ.  We all love that vid and my personal fave gal in there is Vale.  Just check her out.  She just looks sooo… (how will I say this?) HOT!  And that hotness of hers also has this umm innocence.  I dunno, man.  I just find her very irresistible.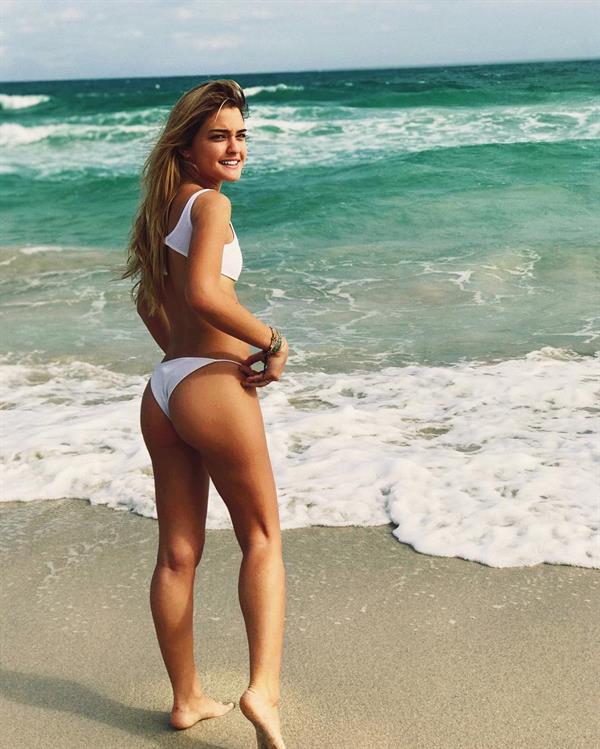 About Vale Genta and Her Rise to Fame
Vale Genta is a 20 year old social media star who rose to fame in her teens.  Her family is from Peru (that explains the exotic look) but she was born and raised in Miami, Florida.  Vale Genta first gained popularity through the short video sharing platform Vine (with the help of her older brother Sebastion and Lele Pons).  Her first Vine was posted in 2013 and her account surpassed the 100k follower mark the following year (we're not surprised, really).  Oh, and yeah, she's also an Instagram star and she has amassed 1.1 million followers on the said photo sharing app.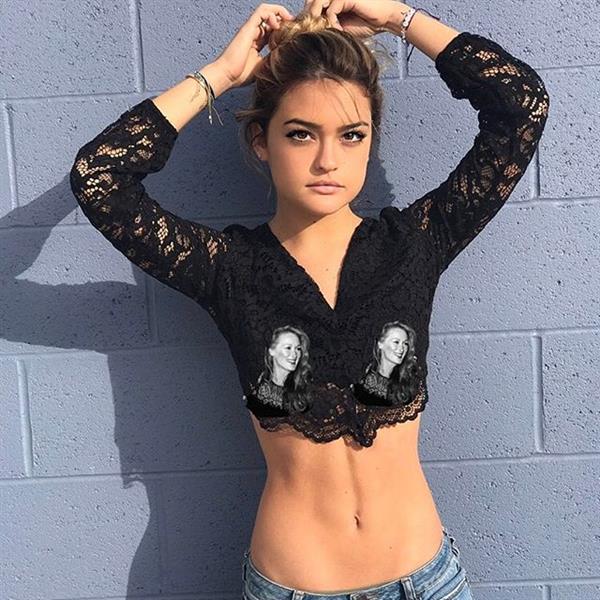 Vale Genta rose to fame while still in high school.  As mentioned above, she did her first Vine in 2013 and she is 20 years old now, so you do the math.  The good news is, she's not dating anyone.  According to her, she enjoys hanging out with her friends and as far as we can gather she still lives in Miami (she doesn't need a boyfriend right now as she's waiting for me to move to Miami.  Yeah, that's it, but only if she's into out-of-shape writers who's obsessed with churros).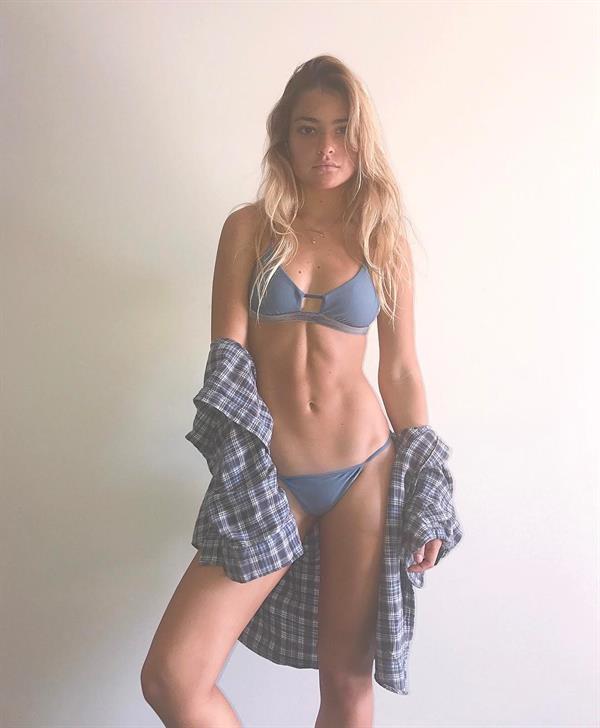 Oh, by the way, in that Blink 182 music vid.  They weren't technically naked but they had a lot of fun doing that video as they were running around, wearing almost nothing.  According to Vale, "we got a lot of honks so that was funny".  I bet they did.
Yup, that's our girl.  Fun loving, friends and family oriented, HOT!
And Some More Pictures of Vale Genta… Because We Can
If you get to the end and need more, follow this link for more pictures of her.