Hannah Stocking – 55 Pictures, yeah we went a little crazy
Since we just featured the very beautiful vixen Ms. Vale Genta, how about we complete the three who ran naked around town in Blink 182's music video?  Yeah, we already featured Lele Pons a while back so now we turn to the other one…  The brunette who was playing guitar in the said video.  Yup, the tall one who we can all mistake for a Victoria's Secret angel.
Meet the world class model (in our opinion), Hannah Stocking.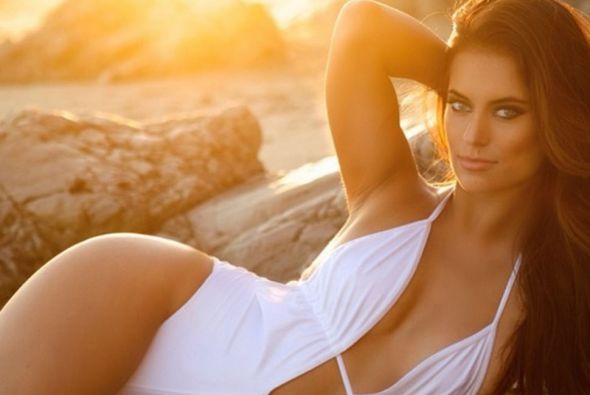 Who is she?
Hannah Stocking is quite famous for being one of the Viners who has gathered more than 650,000 followers.  She's also well-known for her modeling career (she's a model for Fashion Houses & Boutiques in Los Angeles).  Her rise to fame started after posting videos on the 6-second video sharing platform Vine.  Her very first video, which was titled 'How girls react to guys VS How guys react to girls' is considered a Vine classic.
Hannah also appeared in DeStorm Power as Klarity and she has been featured in videos of other famous Vine celebrities such as Alz James, Melvin Gregg, and King Bach.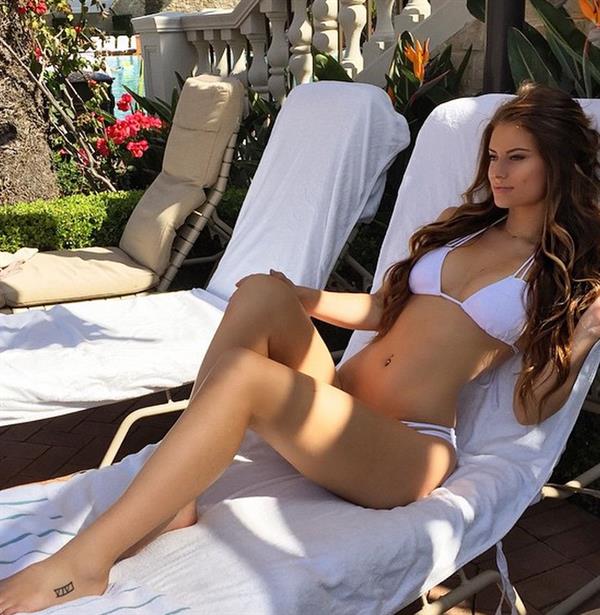 Before Fame
Hannah Stocking was born 'Hannah Jo Stocking-Siagkris' on February 4, 1992, to father Jon Stocking, and mother Holly Stocking in Ashland, Oregon.  She attended Ashland High School in Oregon and completed her graduation there.  She then moved to California to study at the Dominican University of California. This babe is not all looks, guys.  She completed a major degree in Biological Sciences and Chemistry.  Oh, and she's also into sports, by the way. You see, Hannah began playing volleyball during her high school days at Ashland High and she also played volleyball for Mocean Volleyball Club.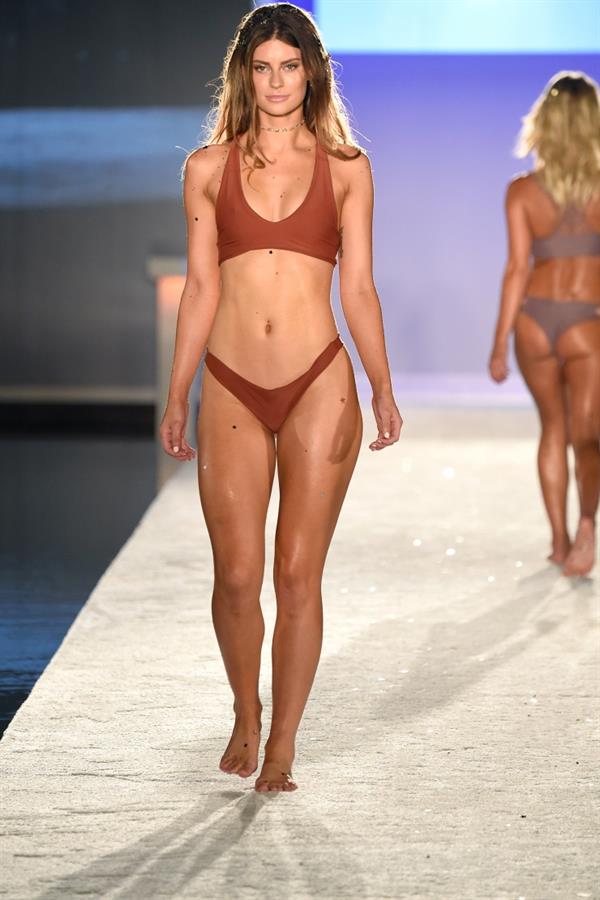 Hannah Stocking's Relationships
And because Hannah is athletic, the type of men she likes are also (of course) into sports…  and they're big names, really… like Klay Thompson (her boyfriend) of the Golden State Warriors and Kyrie Irving (which she was heavily linked to) of the Cleveland Cavaliers.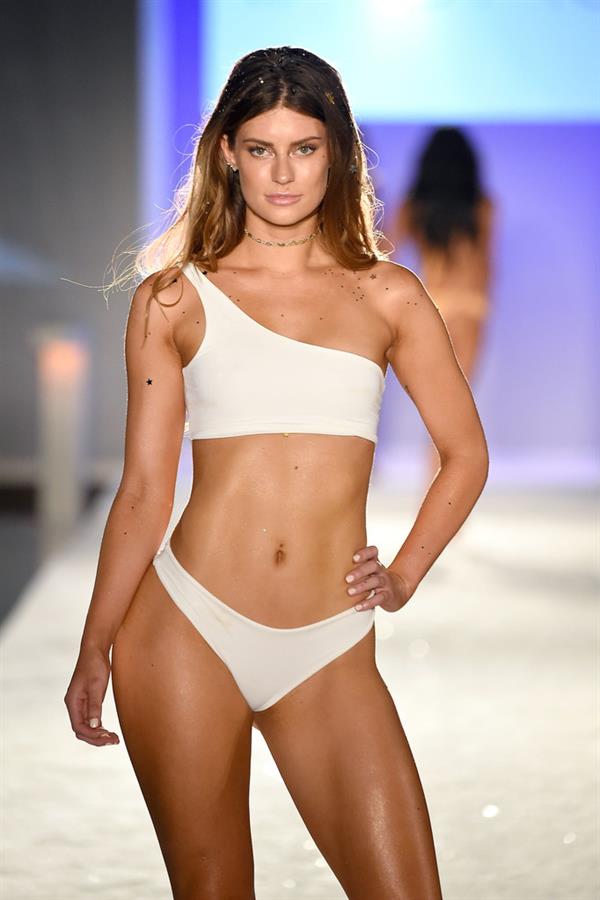 In August of 2014, photos of Irving and Hannah circulated in the social media world.  This led to talks about Thomspon and Irving battling it out on the basketball court in the 2015 NBA Finals.  But Hannah stated (via Twitter) that the rumors about her and Irving are completely untrue, saying that "Just because you know someone that is well known, doesn't mean you dated them."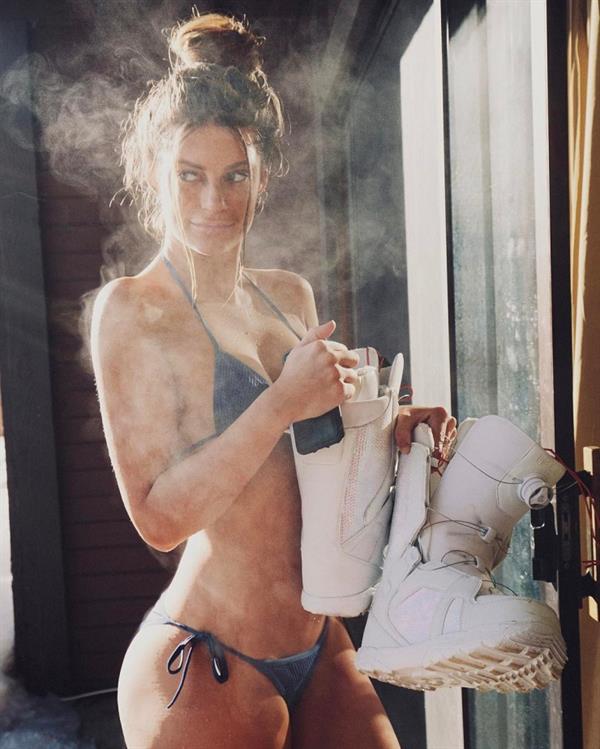 In 2015 (April to be exact), a rumor spread that Klay Thompson left Hannah Stocking for Chris Brown's ex-girlfriend, Karrueche Tran.  The rumor circulated online when Thompson posted a photo of Tran for the "woman crush Wednesday" hashtag.  Hannah Stocking quickly cleared that off by posting on Twitter, "Sometimes I feel like ppl can't be this dumb.  There's no way."  And Tran herself dismissed the whole thing when she stated in an interview that she didn't know who Thompson was.
Beautiful inside and out
This woman is truly something.  Hannah is using her massively famous Instagram account (she's got 8.5 million followers) to help someone (a family, actually).  Yup, she's using her social media fame to draw attention to the troubles of a family in Southern California which was struck by horrifying luck.  According to the Go Fund Me page that Hannah is linking her posts to, a man named Earl Moon fell off a ladder and damaged his spinal chord.  And just a few days after that, the man's daughter, Skyler, was diagnosed with colon cancer.  Hannah called out to her followers and fans to lend a helping hand.  Skyler Moon, by the way, according to Hannah's Instagram post, is her "best friend from college."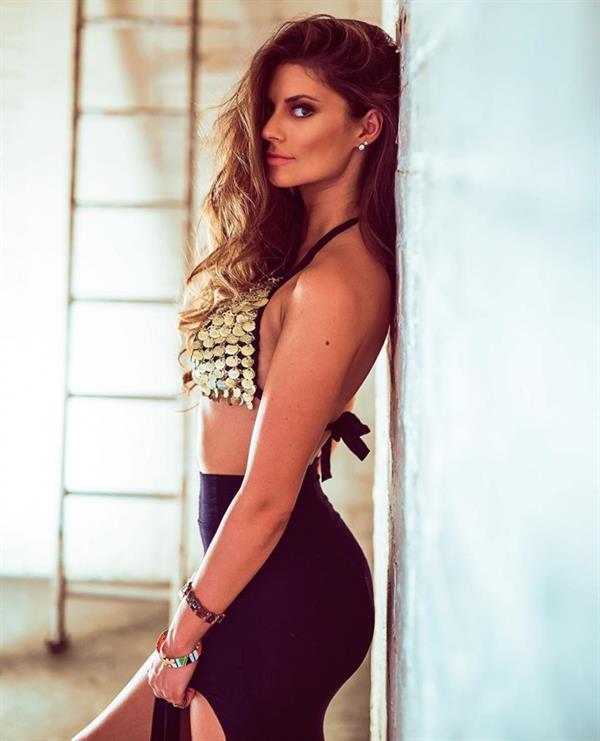 So, yeah people… Hannah is not just your regular beauty nor 'beauty & brains' type of chick.
Hannah Stocking also has a big heart.
And you know what else is big about Hannah?
Here, have look…
Hannah Stocking's Hot Pics Gallery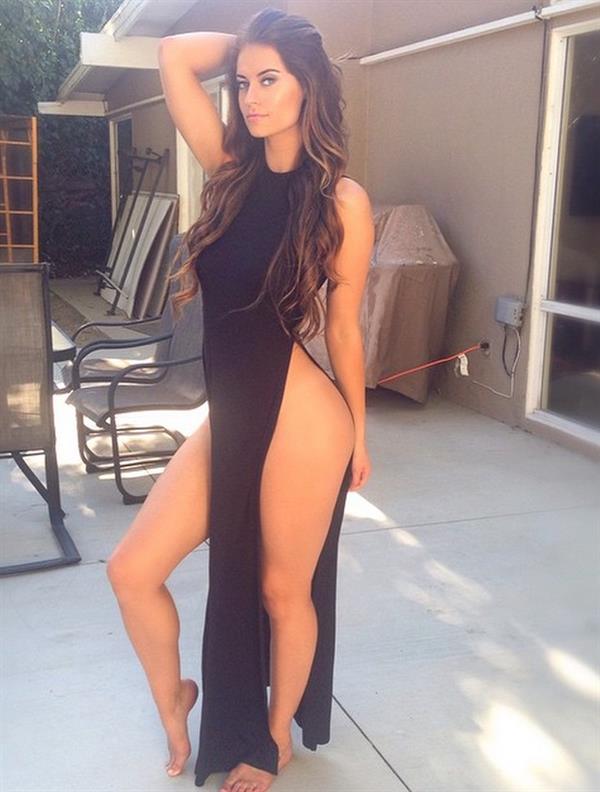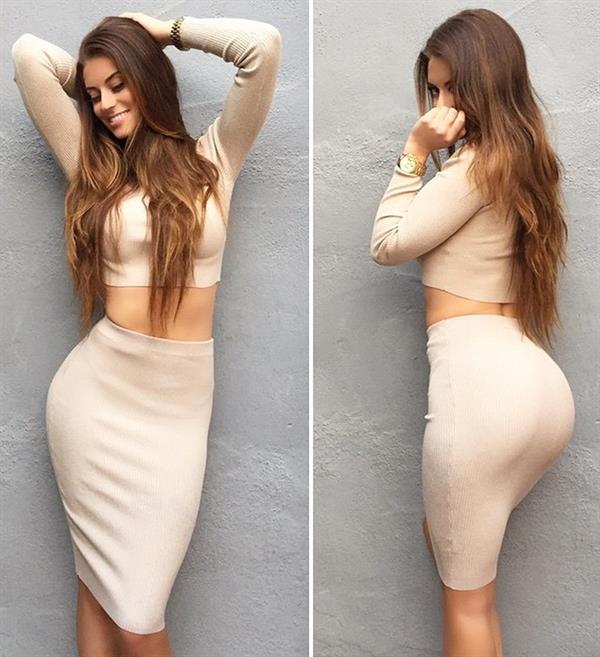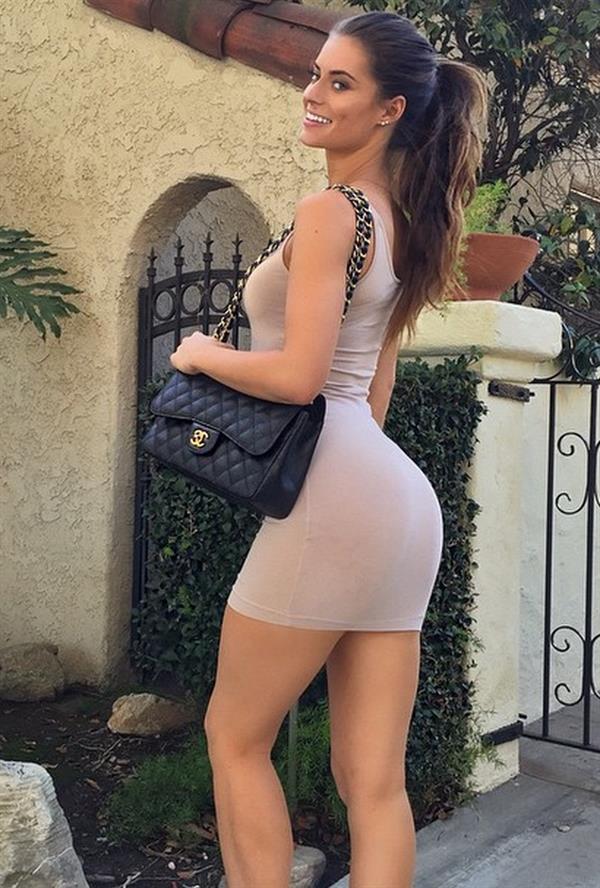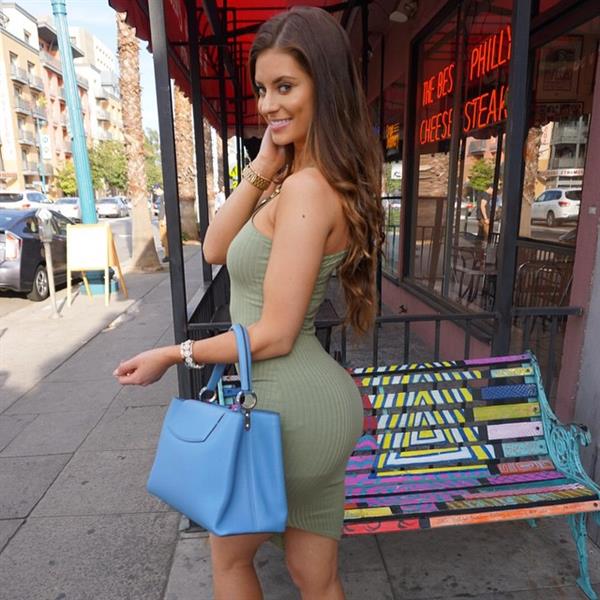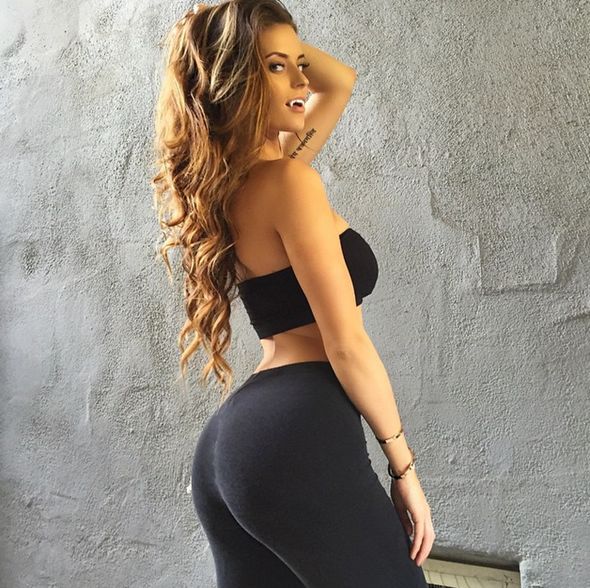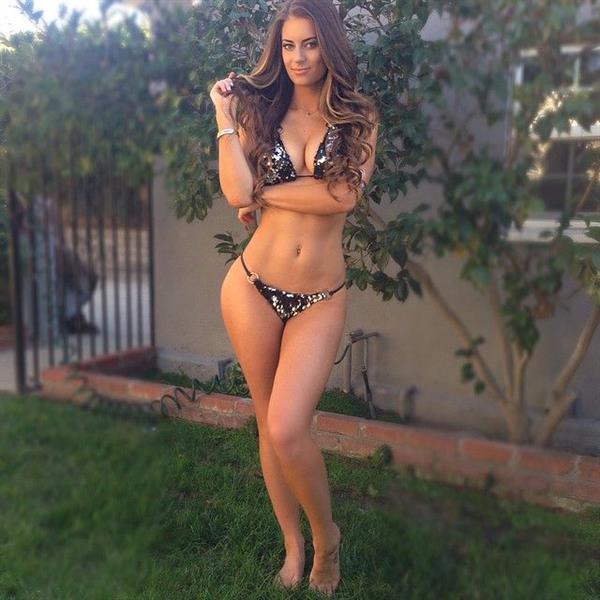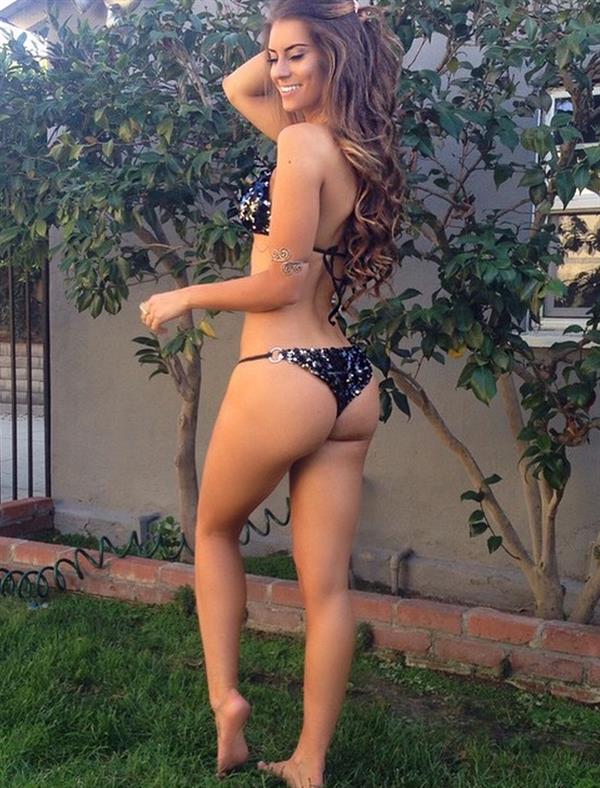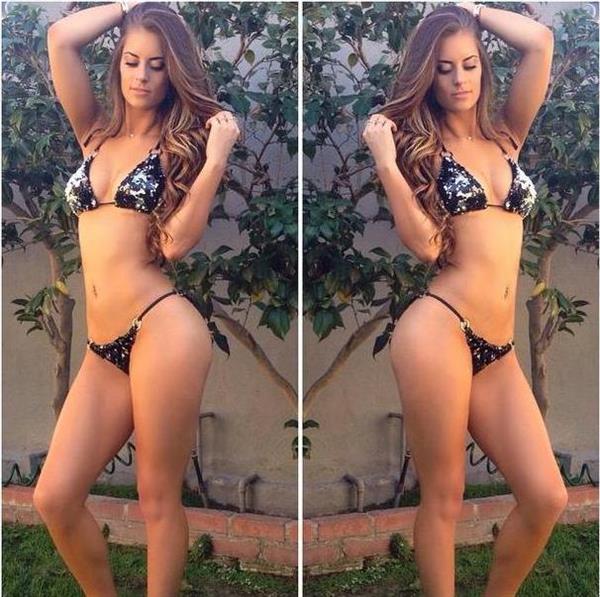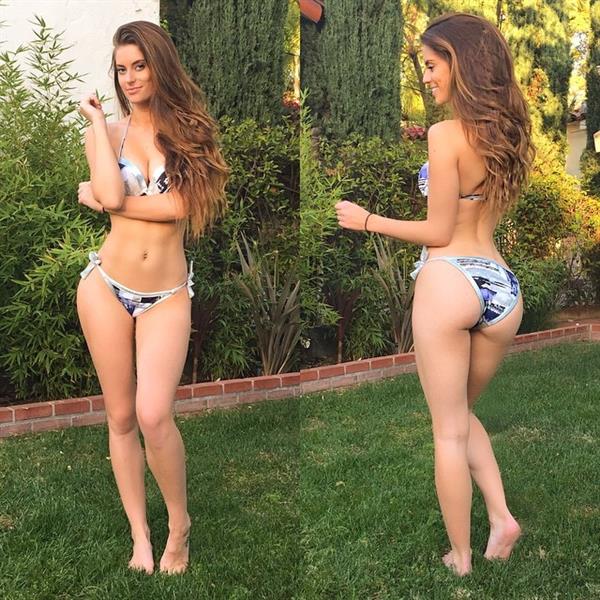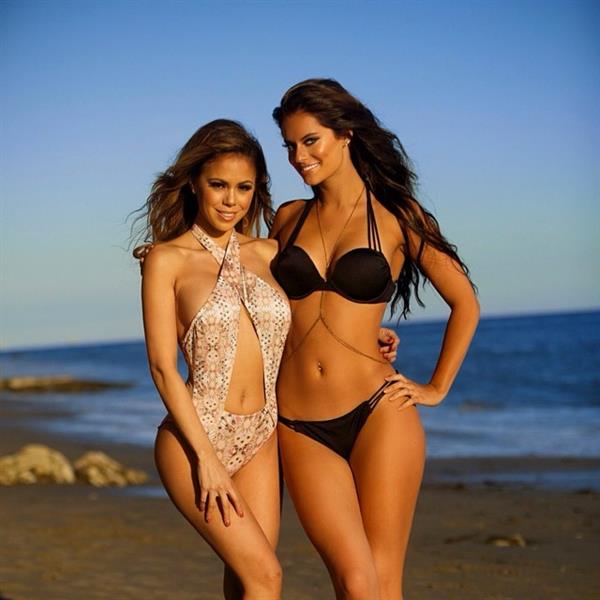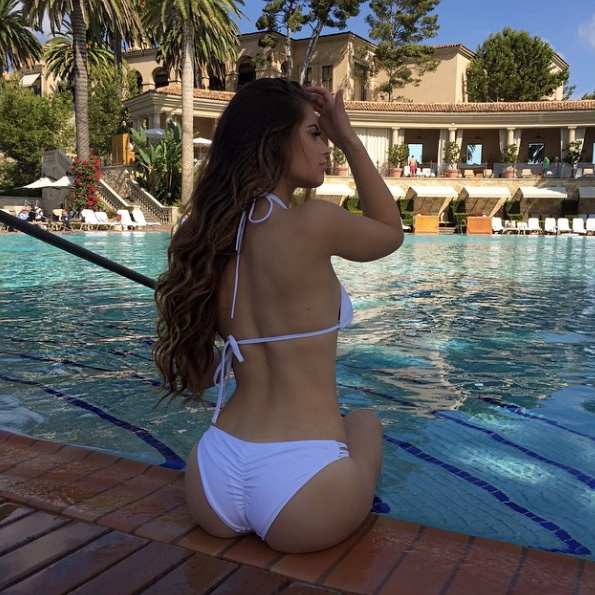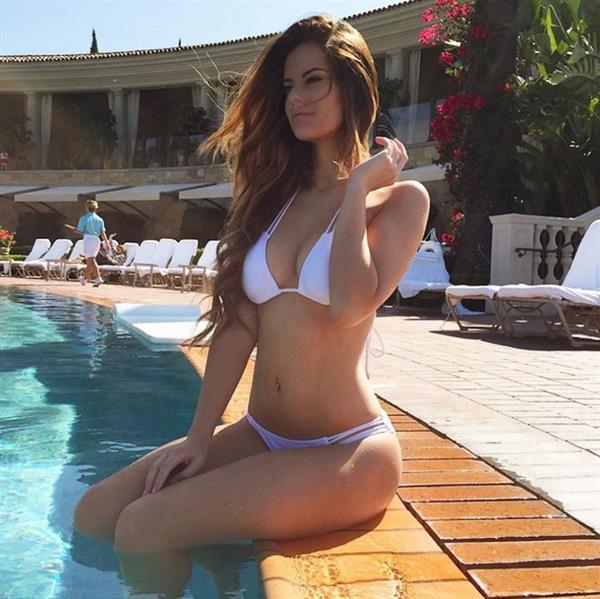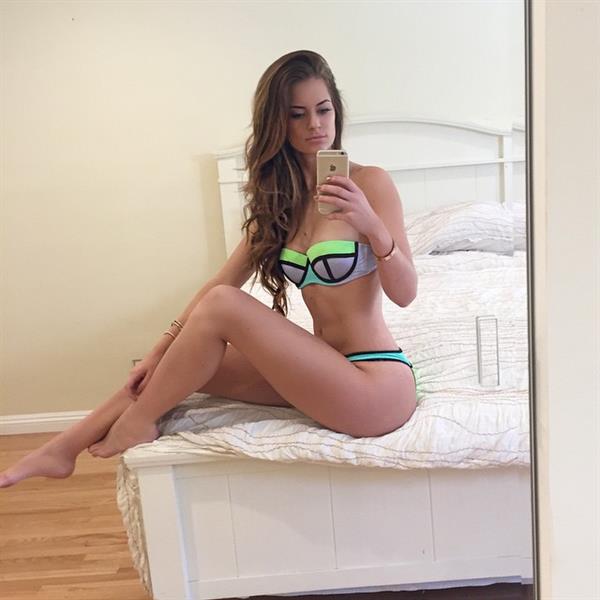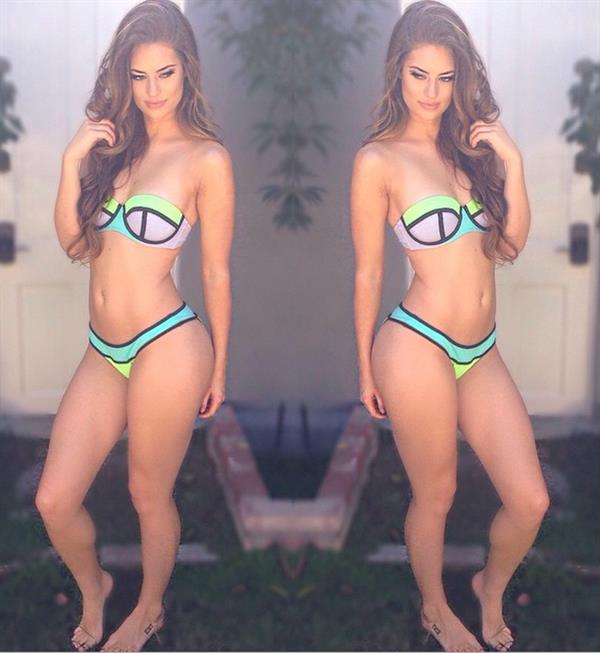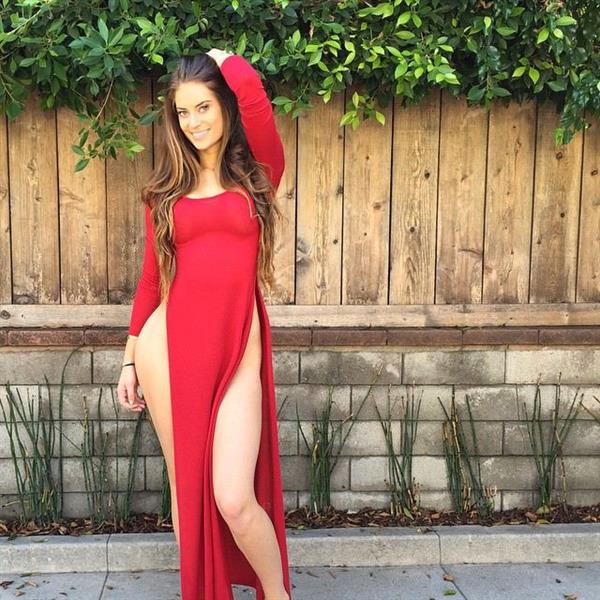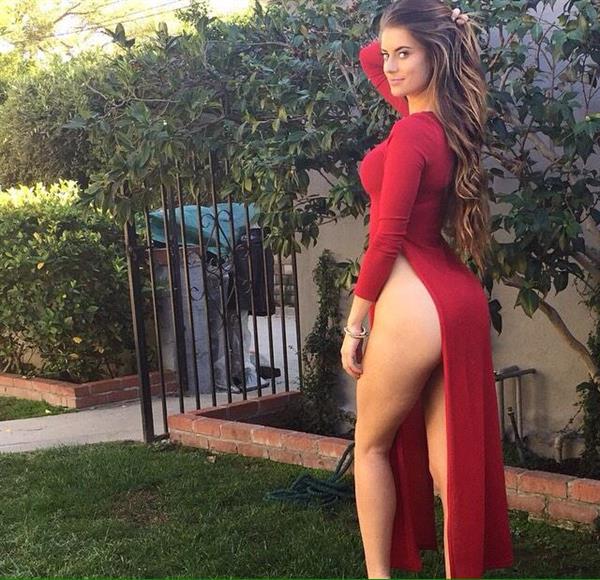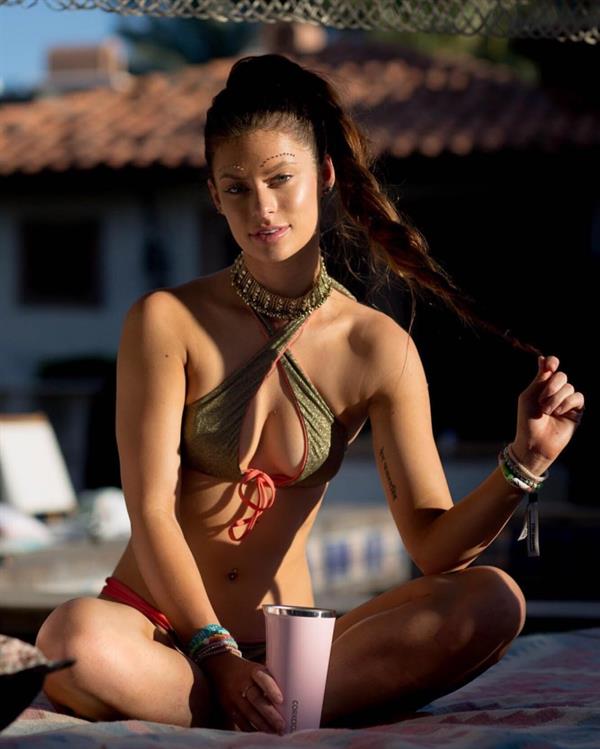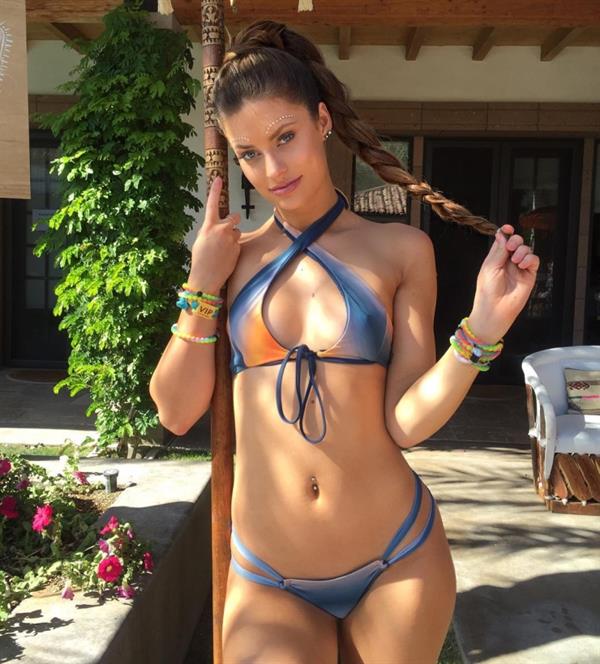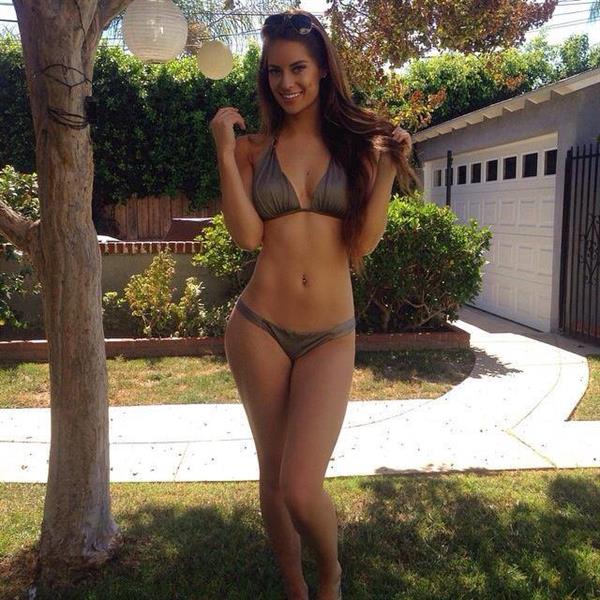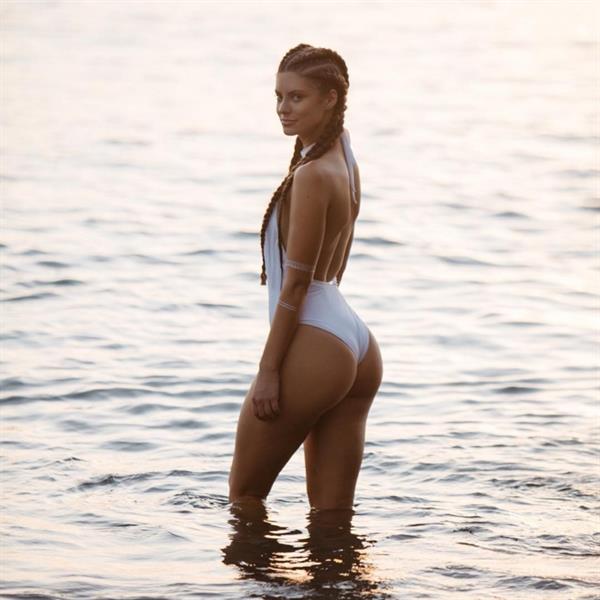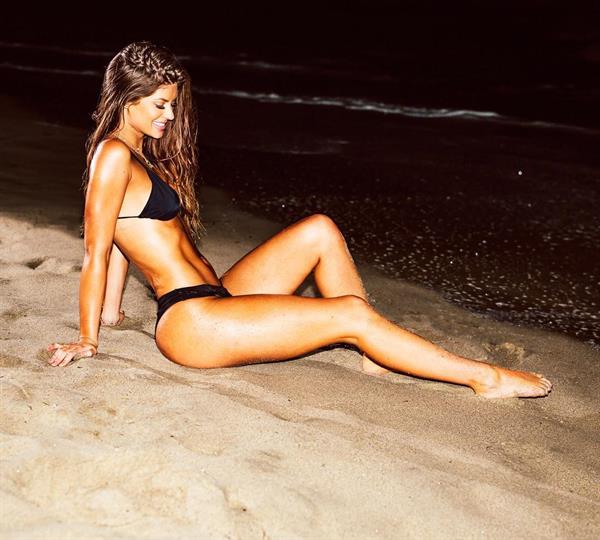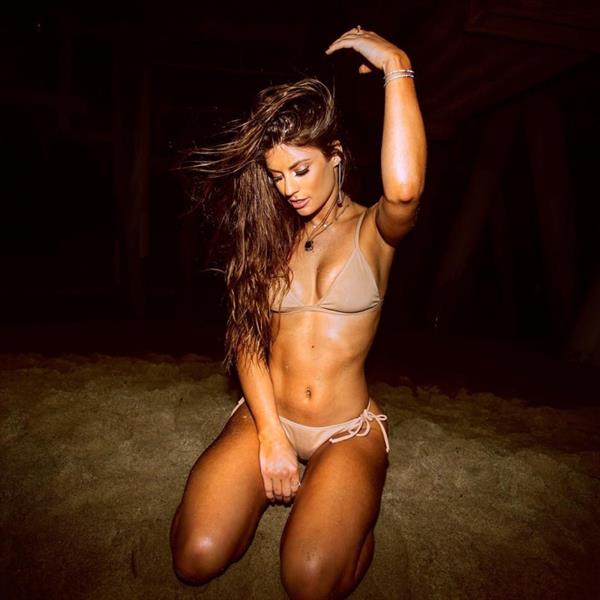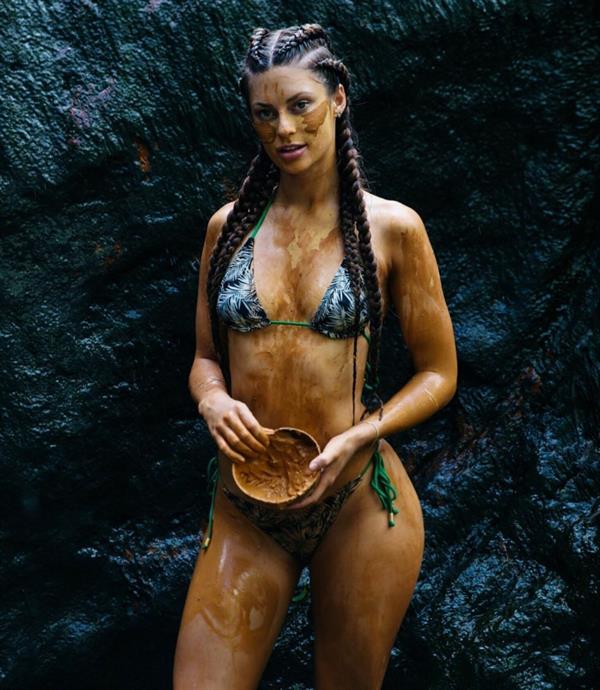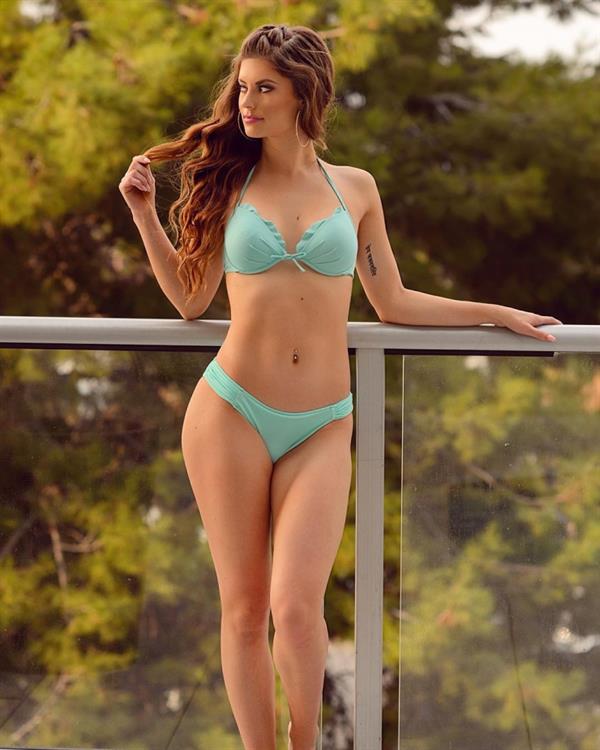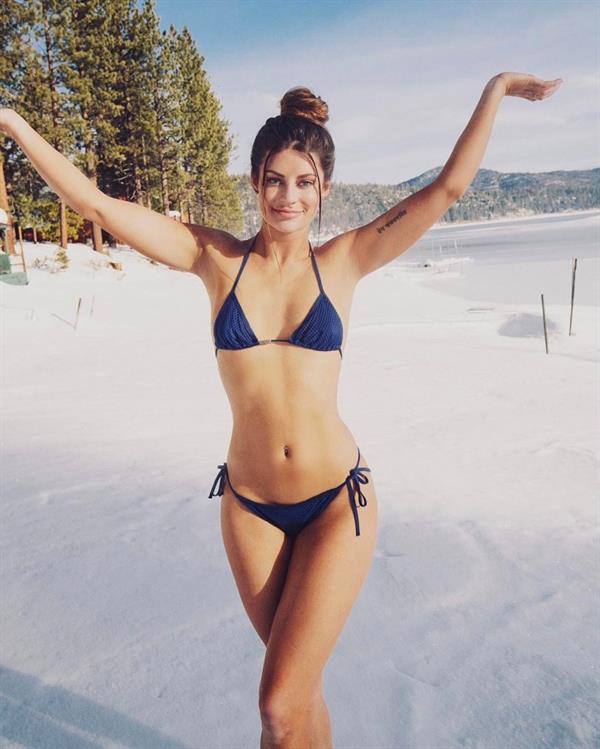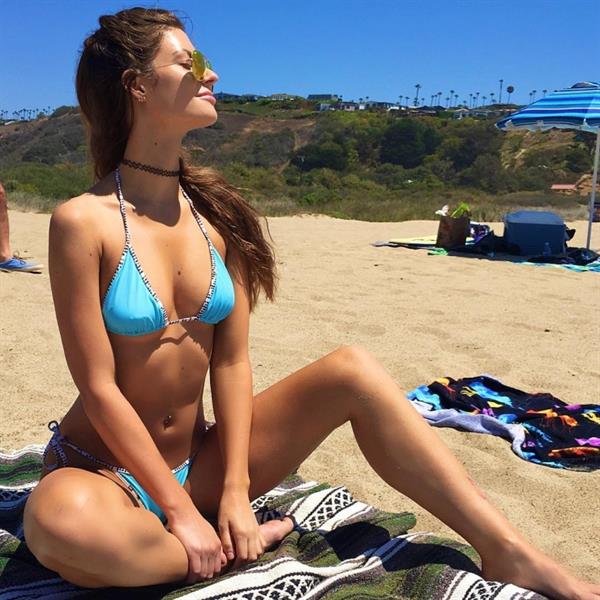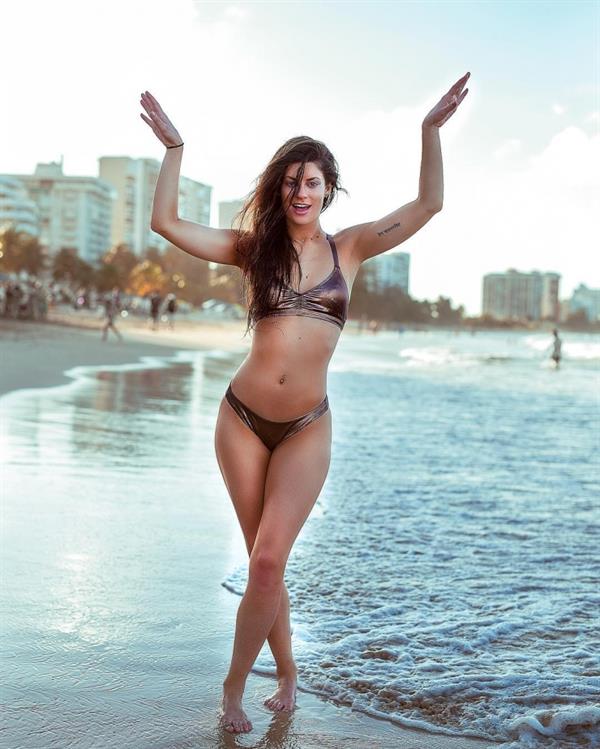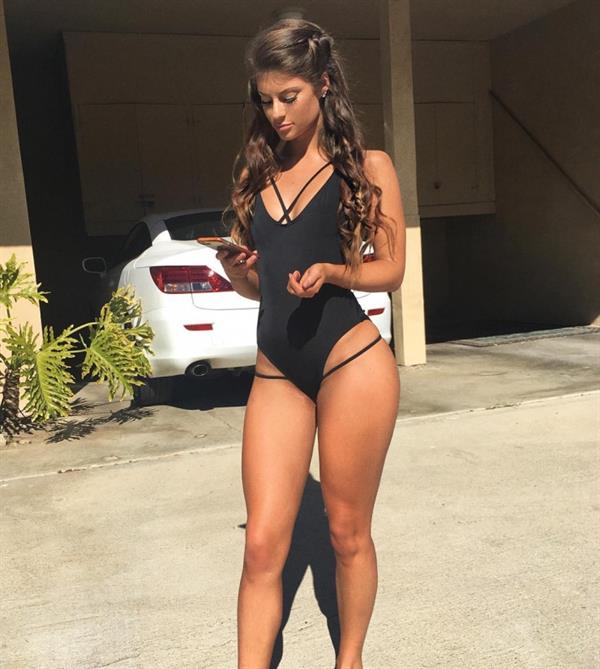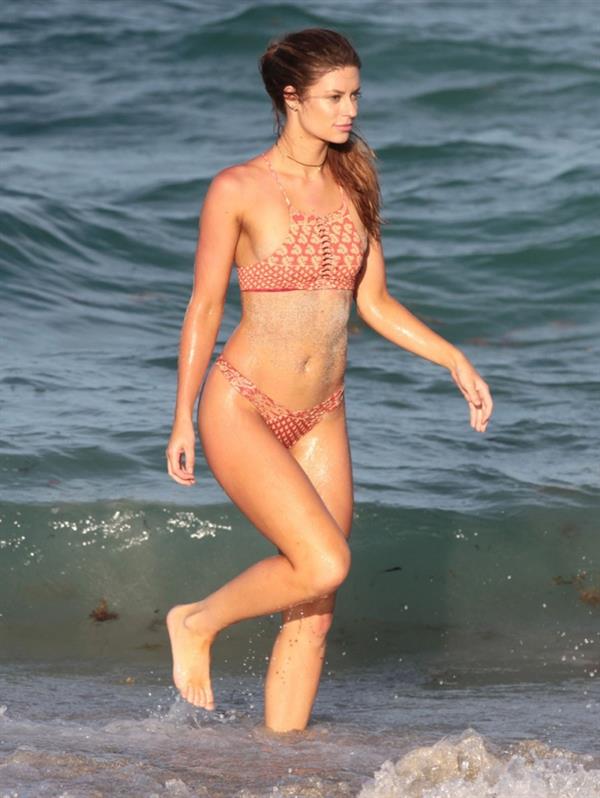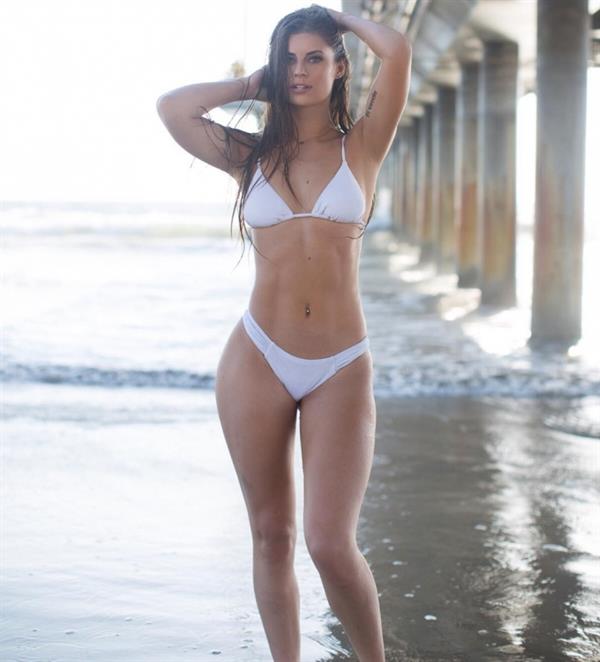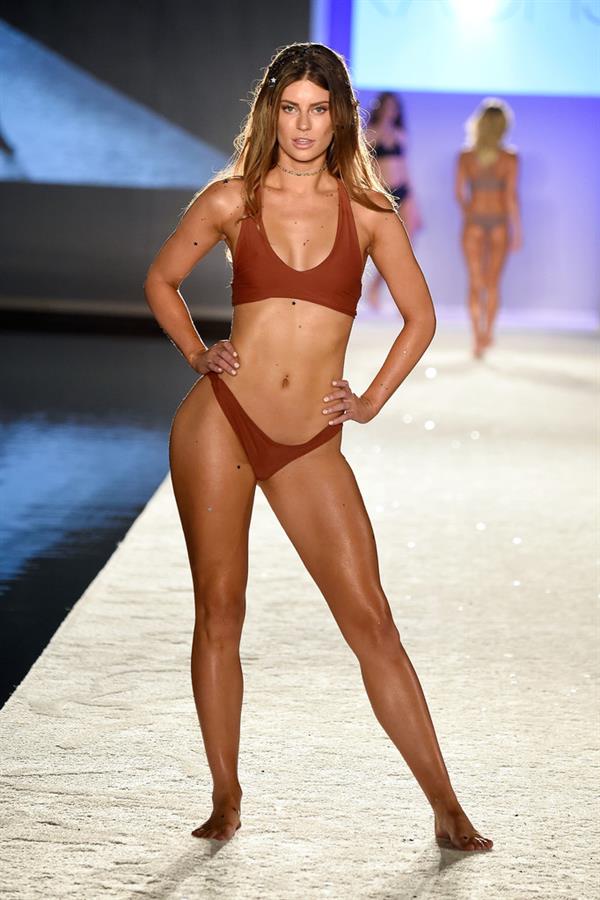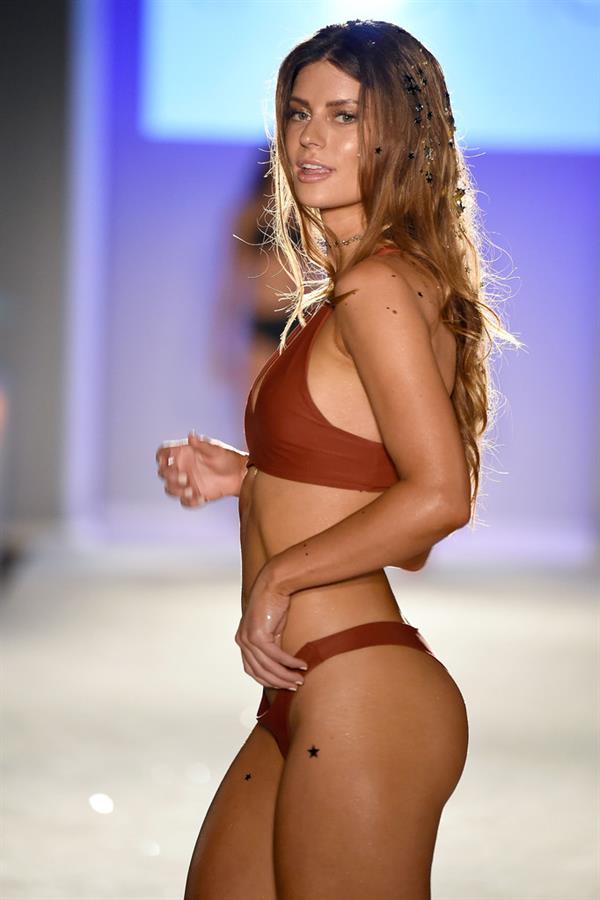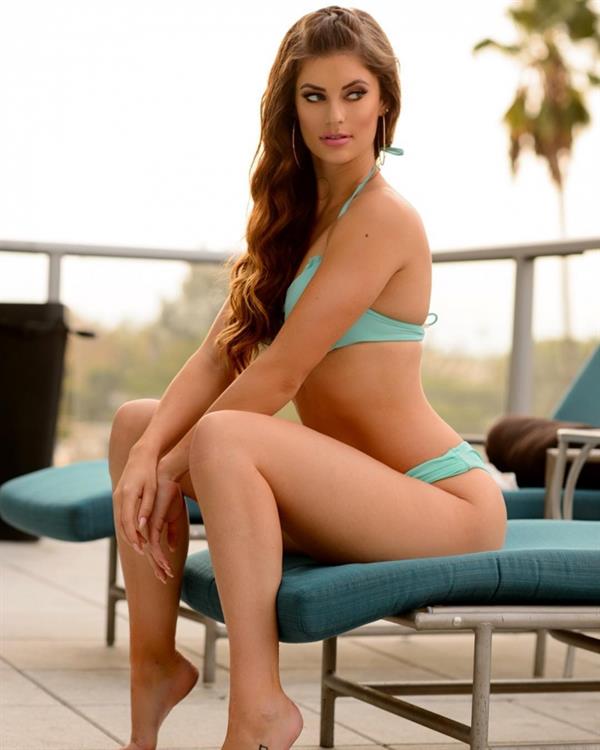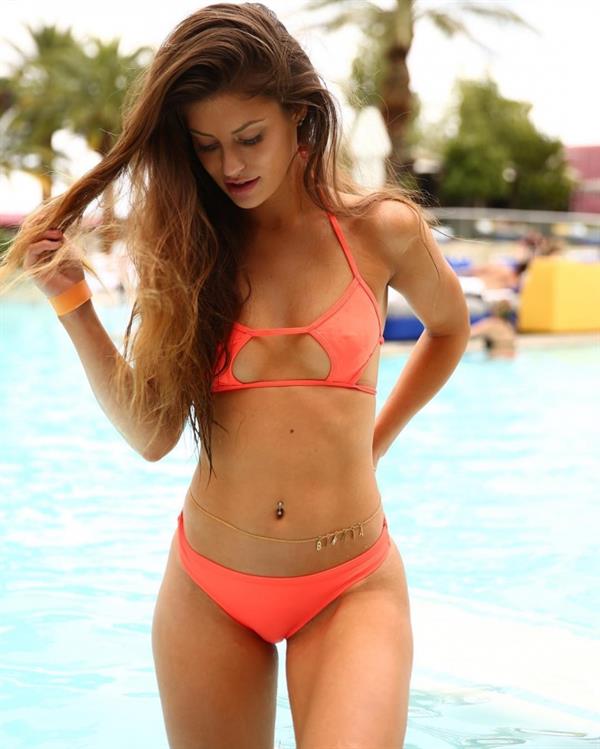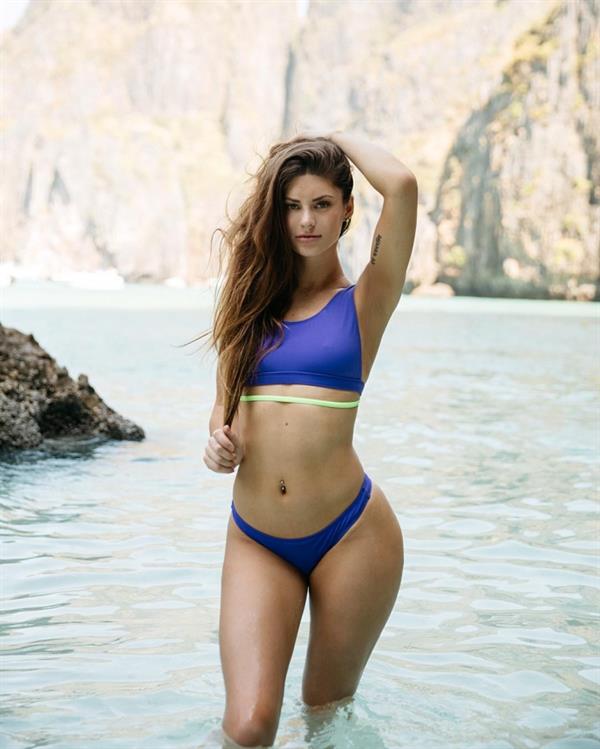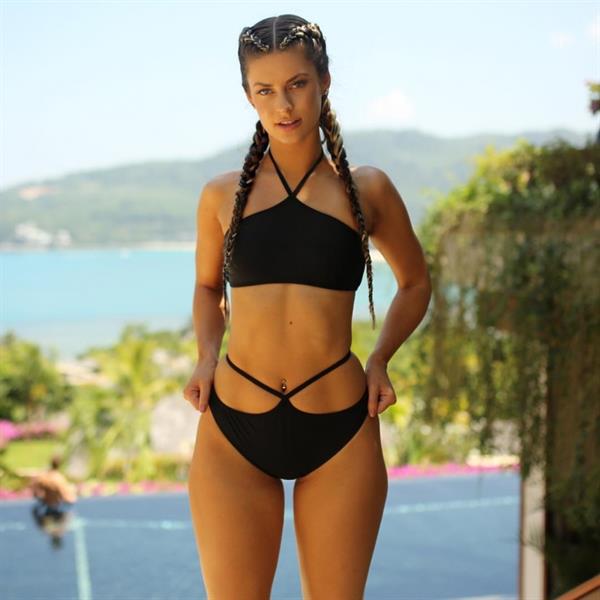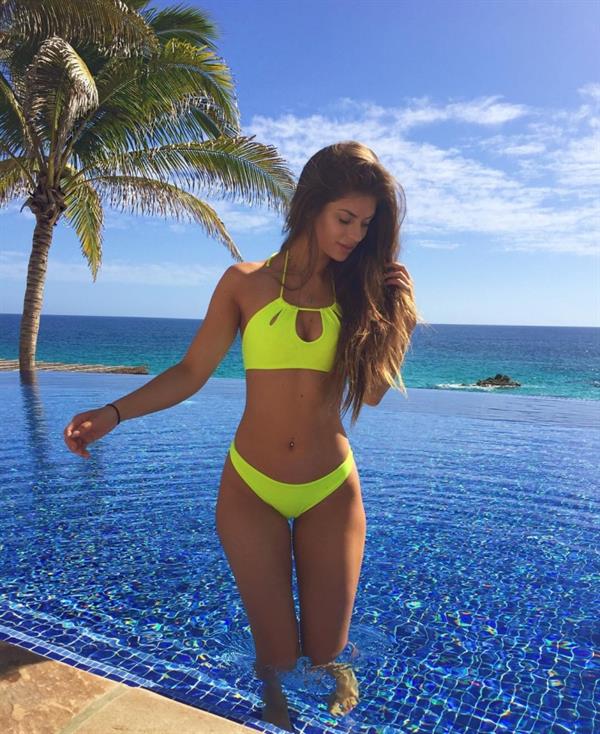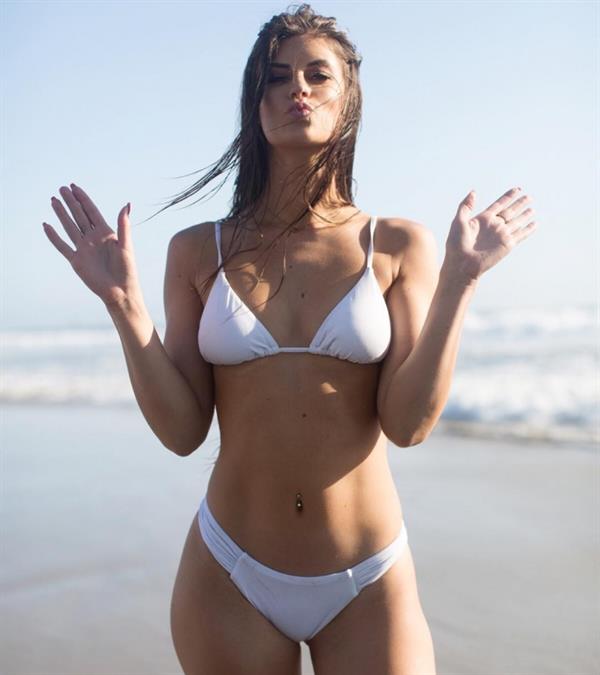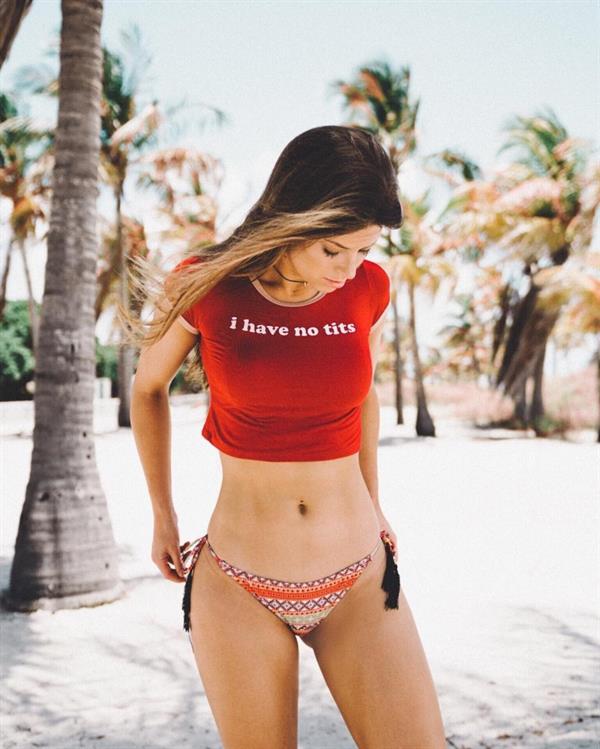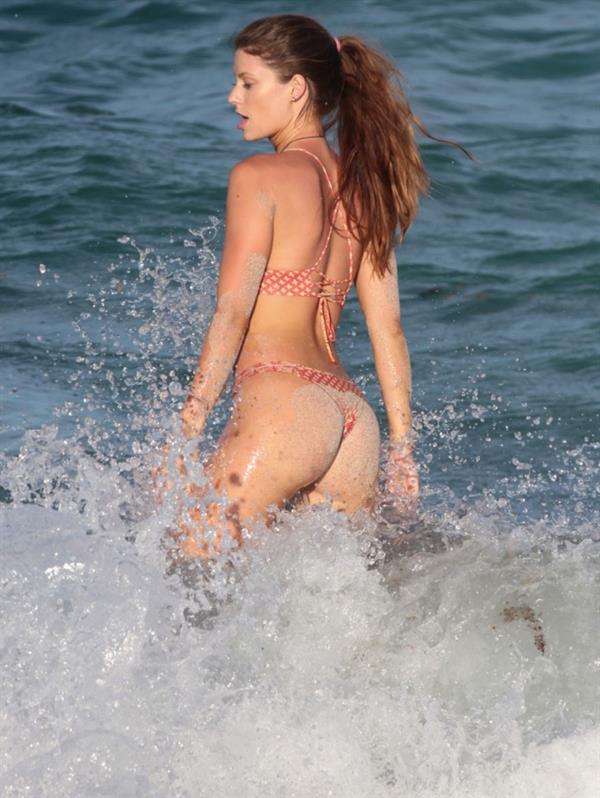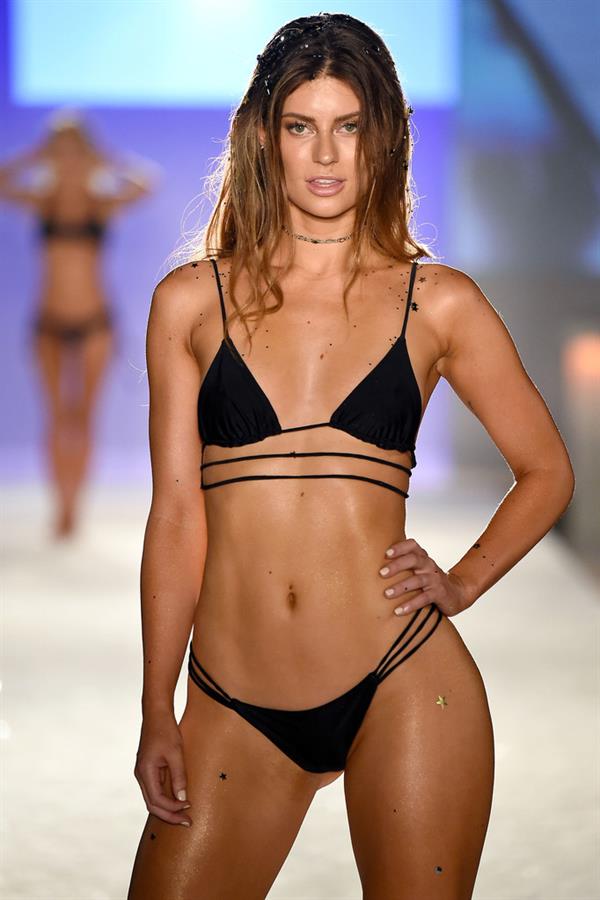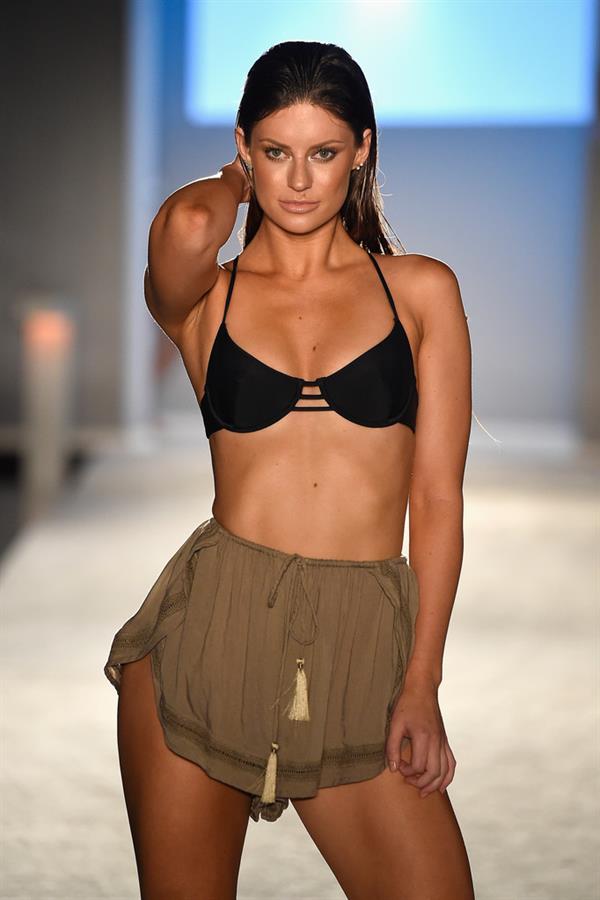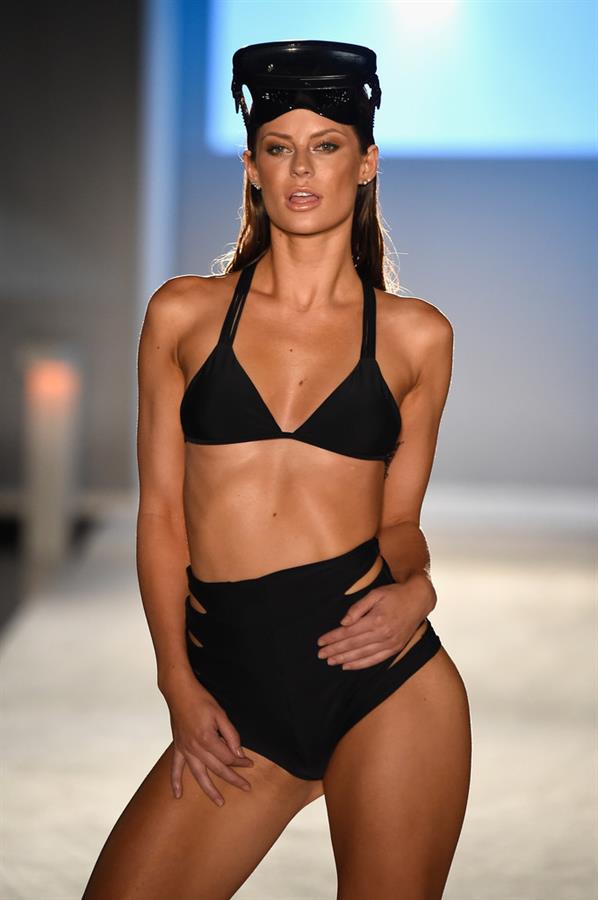 Well you got to the end.  So here are some more pictures of her.  (follow the link)