Ela Savanas…  Now here is someone we really wanted to feature for a long time but we just couldn't find additional info about her on the web (that just made us want to feature her more).  She's the type of girl who's hotness exceeded our wildest dreams.  This mysterious, hot woman is the reason why I don't listen to my editor (I know. -Editor).  He (my editor) wanted me to find more details…  I couldn't…  Also, I couldn't hold it in anymore.  I just have to share her pics.  I know I just have to…
Who is Ela Savanas?
This girl goes by a lot of names.  She's Andreea Simon / Eva Kass / Andreea Simion / Aiimi / Ilona / Ela / Katy Angel.  But she's widely known as Ela Savanas because one of her (most famous) photo shoots was titled "Savanas" and the website that featured her photos misidentified her as "Ela Savanas".
Ela Savana is a Romanian glamour and adult/nude model and cam girl (she poses mainly for Photodromm).  She was born on the 10th of August in 1989 in Bucharest Romania.  This brown-eyed, slim Caucasian stands 5'9″ and she boasts a body measurement of 34E-24-36.  Yes, you read that right. Her bra/cup size is 34E and they are real and natural!!!  As real as I having a 38″ waistline.
Ela Savanas' Interests
This active, young, and sexy girl openly admits that she likes sex and romantic moods.  She also loves charming people and loves to show her charm as well.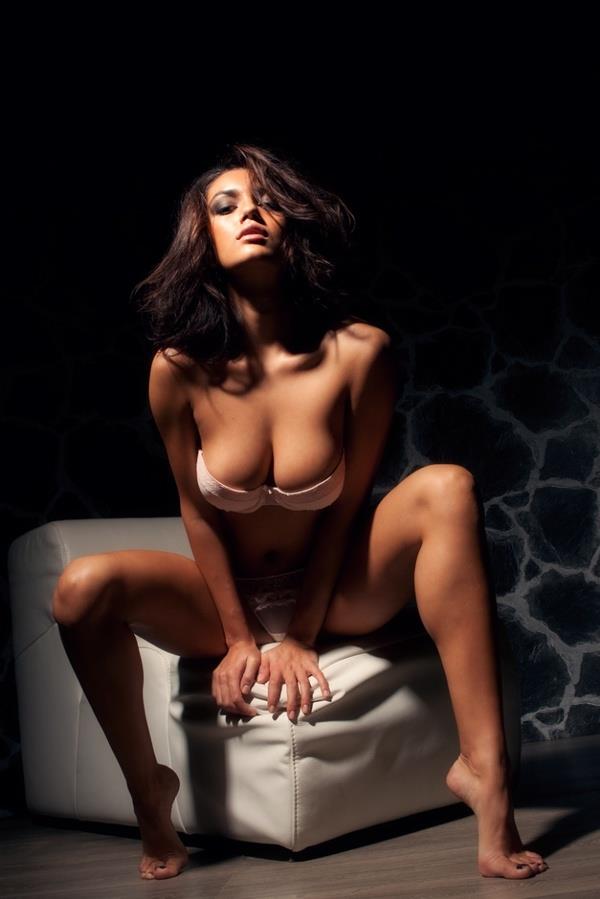 Ela Savanas Trivia
She has a skull and crossbones tattoo just above her right ankle.  We don't know what that means to her, but that kinda' implies that she's into something dangerous and that she's adventurous (what do you guys think?).  She also has a piercing in her very private part…  yup, her *clears throat* clitoris.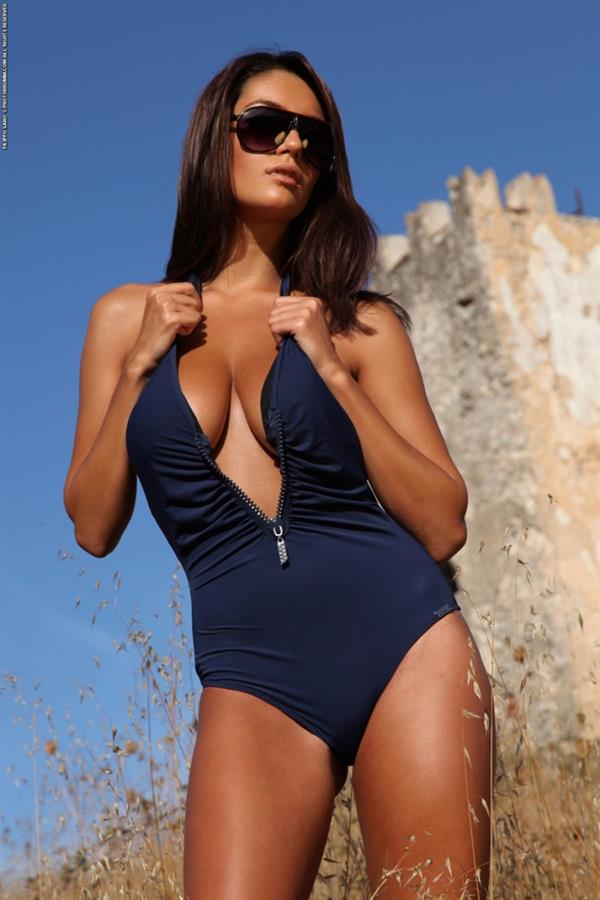 Ela Savanas' Hot Photos
After (After, okay?) you're done drooling over her pics, you might want to check her nudes here.  We also have a bunch of non-nude, but still very sexy pictures of her here on HotnessRater too.