Angels.  Most of them are in heaven.  Some are here with us.  We can see them in prints, videos/movies, and Instagram…
Like this babe for example.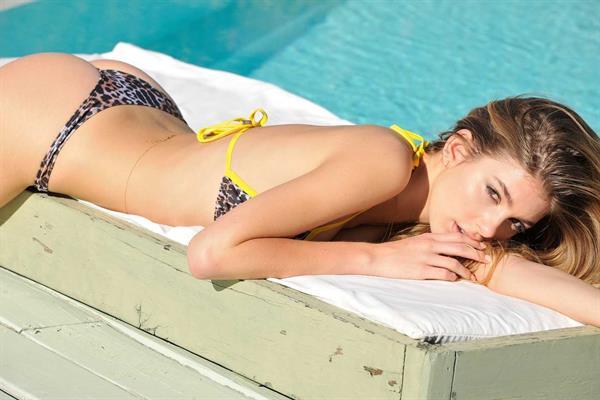 This is kinda' extreme as her looks are celestial but her hotness is as hot as the fires of hell!!!
Guys and gals, this is Camila Morrone.  Most of you have heard of her before, we're pretty sure.  Those who haven't, well, here…  In all her blazing hotness.
Who is Camila Morrone
Camila Morrone is an Argentine-Amercian model, blogger, and actress.  She started out as a model and was featured on the cover page of Vogue Magazine.  She is currently signed to IMG Models New York and she has appeared in ads for Victoria's Secret PINK and was featured in Sports Illustrated.  Camila made her acting debut in James Franco's Film 'Bukowski' (which she's known for).  She will soon appear with action film guru Bruce Willis in Death Wish (currently filming).
Before Fame
Camila Morrone was born on 16th June 1997 in Buenos Aires, Argentina to parents who are already established in the entertainment industry.  Her father, Maximo Morrone is a supermodel while her mother, Lucila Sola, is an actress.  Oh, and not just her parents are famous but also some in her circle of friends.  You see, Camila here is also a very close friend of supermodel Hailey Baldwin.  Heck, they even look like each other in some angles.
Camila is very active and athletic as a child.  She played soccer and volleyball and she believes, those helped her become and stay fit.
Her Blogging and Social Meda Career
Camila Morrone is also a Social Media Superstar.  She gained popularity through her Instagram where she has amassed close to a million followers.  She started her blog when people kept asking her about her hair, fitness and workout routines, skin routine, and more.  Instead of answering to those individuals on Instagram (which would take like eons), she decided that she would create a place online where she can respond to everyone.  So she started a blog.  She also has a YouTube channel where she posts her makeup tutorials with a professional makeup artist named Nia Joy.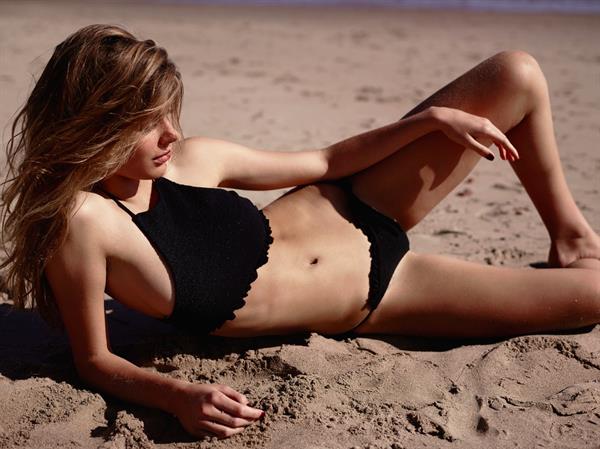 Camila also had a show with her mom and her grandma called 'My Flipping Family' on HGTV.  It's a reality show where they remodeled their house in three weeks.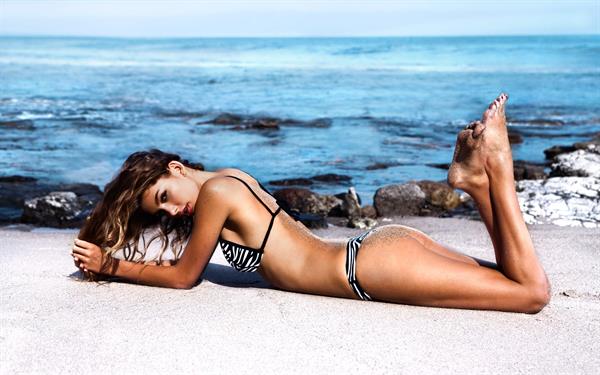 Camila Morrone's Fitness
Camila Morrone still plays volleyball and soccer from time to time.  But she's now a regular at the gym because it's part of her job (yup, she needs to maintain her 35-24-34 vital stats of hers).  She also does boxing a lot (she boxes three to four times a week and her trainer is an MMA fighter).  Camila also loves Yoga and Pilates and according to her, it's not just for the workout… it also gives her some peace of mind.  She also stated that she mixes cardio with her Yoga and Pilates as, according to her, "I don't think you'll get the result you want to get if you're just doing yoga."
Camila Marrone Photos
You can also check her out on Instagram for more photos or workout videos.
You can also view more of her hot pics here on our site.