With Summer just right around the corner, we are expecting a surge of beach getaways and bikini posts by celebrities and models. Recently there have been of number of celebs hitting the beaches early in exotic destinations or just simply posting pictures of their summer/bikini ready bodies.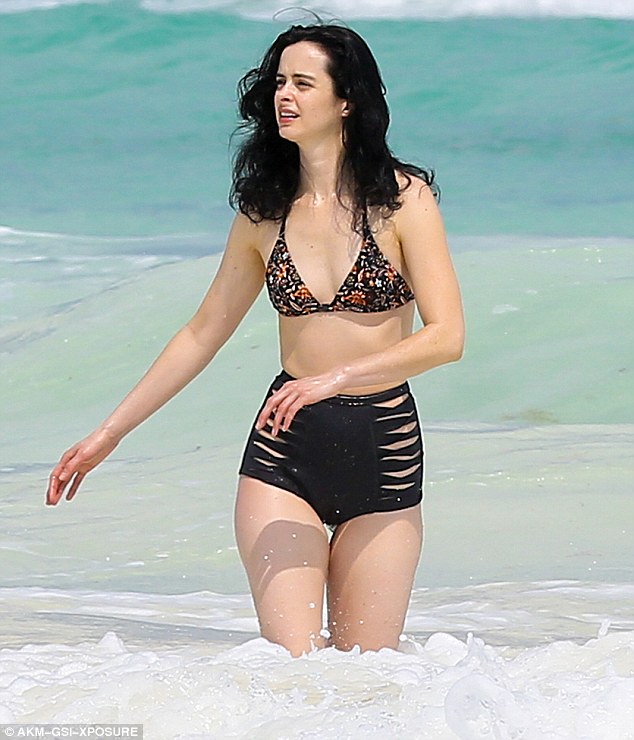 On March 19, 2016, the Jessica Jones star went on a beach getaway with her boyfriend, Adam Granduciel in Mexico. Ritter donned a mix-and-match style bikini that flaunted her superhero figure. She wore a floral-print triangle top and a high-waist cut-out black bottom as she enjoyed the waves in the Pacific Ocean.
Britney recently posted this picture on Instagram.  She is quite well know for speaking out against Photoshop… but most people didn't believe this was an unedited picture.  There was some question about the water under her back where the deck should have been.  Not to mention most people just don't believe the 34 year old singer still looks like that.
Striking an amazing yoga pose, the former "Dancing With the Stars" enjoyed the rocks of Cabo, San Lucas beach. She went on a vacation with her family in this beautiful beach in Mexico where this photo was taken on March 16.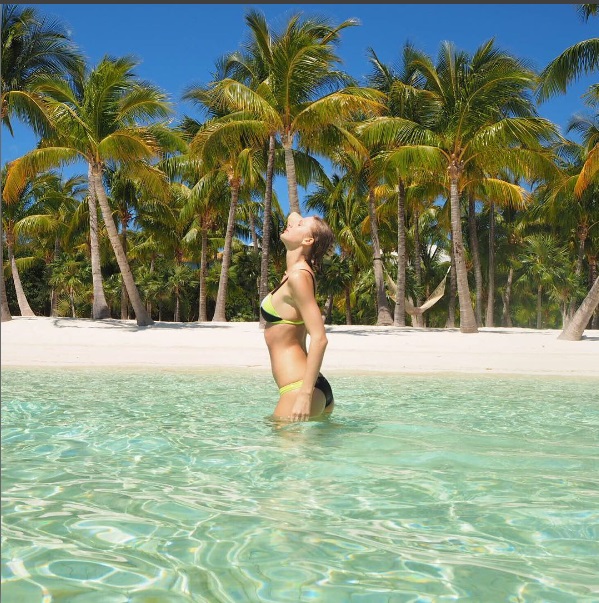 Taylor Swift finally got a chance to go on a tropical getaway with her boyfriend, Calvin Harris. The "Shake it off" singer even posted on Instagram on March 15, 2016 this pic with a caption, "That time when we finally took a vacation. @calvinharris."  Looks like yellow is celebrity's top color pick for bikinis.
Another singer star went on a sunny vacation with her boyfriend is Ciara. On March 9, 2016, the "Body Party" singer rocked a retro white bikini with a tropical hat in a white sand beach.
Nicole spent a happy Saturday in the sand on March 6, 2016. Donning an animal print bikini, the former Pussycat Dolls front woman is having a beautiful day as she laid down on the sand after surfing.