Despite hanging her catwalk shoes a few years ago, Heidi Klum still proves to be one of the best among the rest. In her newest swimwear campaign, the veteran model wows us in a range of sizzling shots sporting a variety of swimsuits and bikinis.
In this sexy snap shot where the 43-year old model wears a black tube and matching bottoms, she stands with her hands on her hips and let out a seductive gaze. The photo emphasizes her toned arms and her enviable abs.

The German model plunges on a one-piece covered with white cover-up on the second photo. This perfectly highlights her sexy bootie on the side.

Her curvy rear is on display on the third photo where she laid down on three water balls donning a black one-piece.


Heidi Klum Intimates brand was launched by the New Zealand based company, Bendon, last year. The new range of swimsuits which include some colorful sets is set to hit stores this year.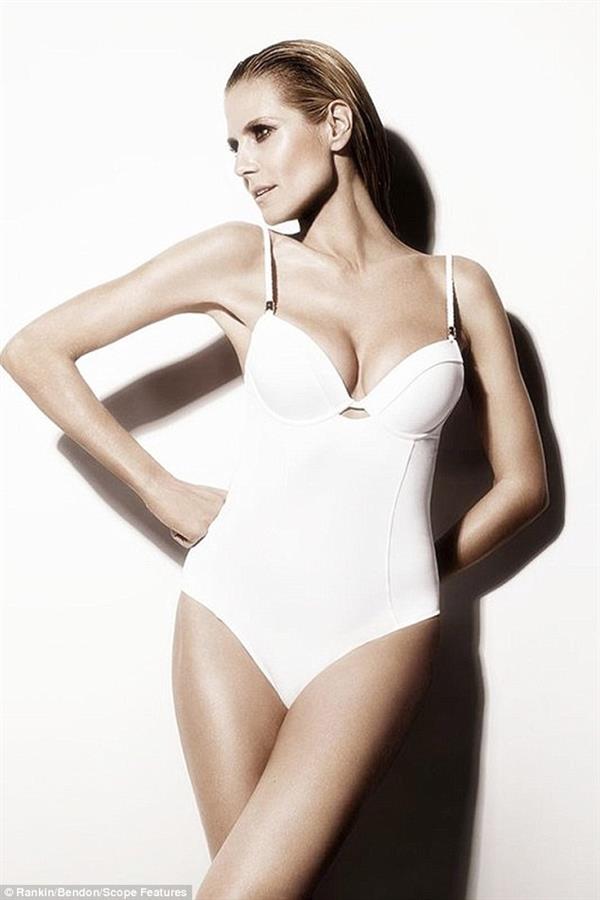 Heidi's Instagram page has pictures of her showing off lingerie from her Heidi Klum Intimates line as well as some older modelling photos.  We also have a couple thousand pictures of her on our site:  Heidi Klum pictures but here a few of our favorites…