To celebrate Liam Blackwell's birthday bash, the TOWIE stars gathered for a pool party. Although Kate and Megan were caught up in a serious row over the course of their show, they both showed up and led the pack in their swimwear fashion show.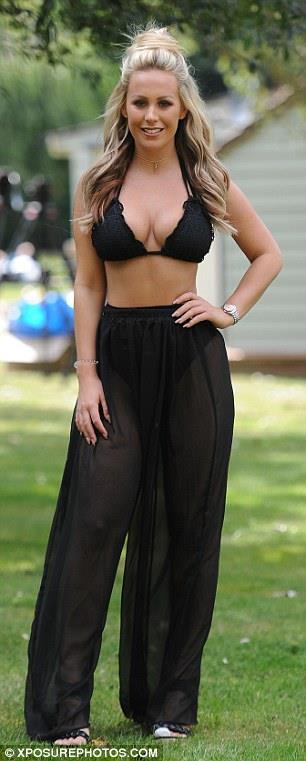 The blonde bombshell Kate Wright made a splash in a skimpy black bikini top which put her real assets on display. She looked even bustier as she slipped into a sheer black pants over the top of her bikini bottoms emphasizing her tiny waist.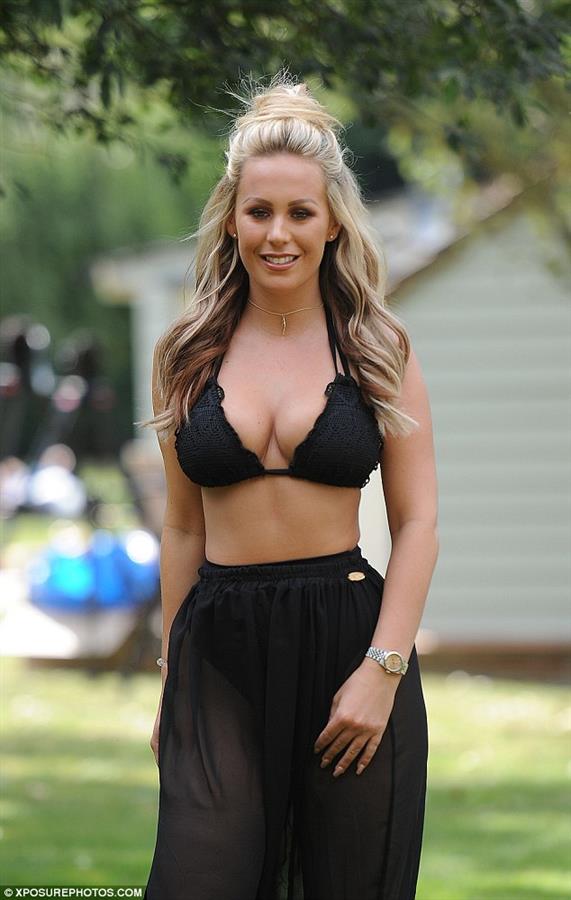 Megan McKenna was ready for the battle of the bods as she sported a black bandeau tankini and a high-waisted bottoms. She completed her look with a long kimono as cover up and high black wedges.
With this racy get-up, Megan made the most of her long legs and rock hard stomach.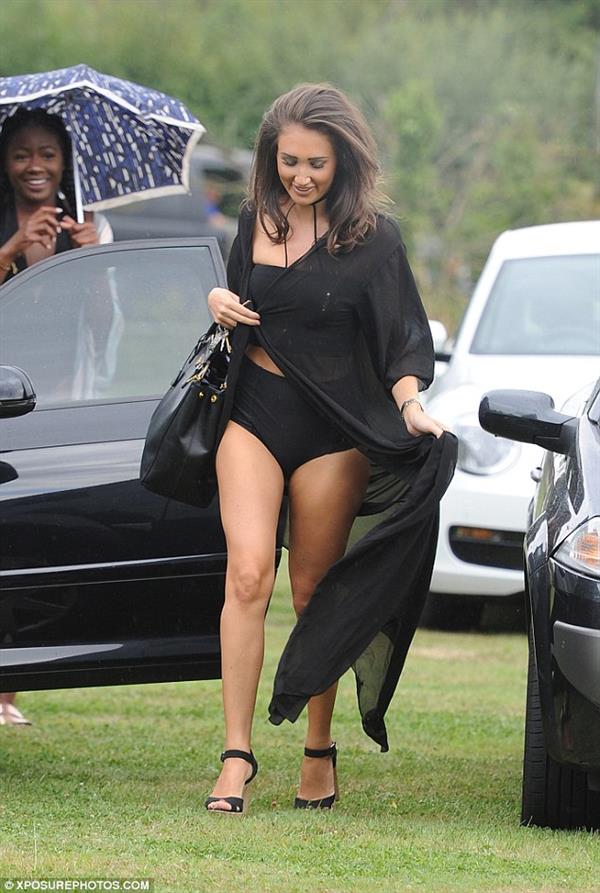 So who won in this battle? We'd have to give it to Kate for keeping it simple and sexy! Although Megan's hotness level is rising up in hotness rater with an overall rating of 9.32/10.
The two were involved in a head-to-head confrontation after Kate indirectly called Megan a dog during her debut on the 200th episode of the program earlier this year. Kate explained to 23-year old Megan that the remark was a harmless joke.
Whether they moved on from that confrontation or not doesn't matter. At least we both see them going in the same party.