As a recent fitness enthusiast, Kate Upton had made it a habit of posting some of her workout routines on Instagram. The workout sessions look grueling, but Kate makes everything look easy and sexy.
Just last week, the famous swimsuit model and Hollywood actress showcased her full bust and slender legs in tightly fit gym attire while walking under the California sun. The bright cobalt gym tights emphasized much of Kate's shapely legs and curvy hips for everyone to see… which wasn't lost on the guy in this picture:
Wearing black workout sleeveless gear, the Swimsuit Illustrated Swimwear Model never fails to tease with her ample cleavage and low-cut neckline. The skin-tight fabric also made the sports bra she wore underneath visible to the naked eye. Looking good and walking fine, the actress is ready to bring it in the gym.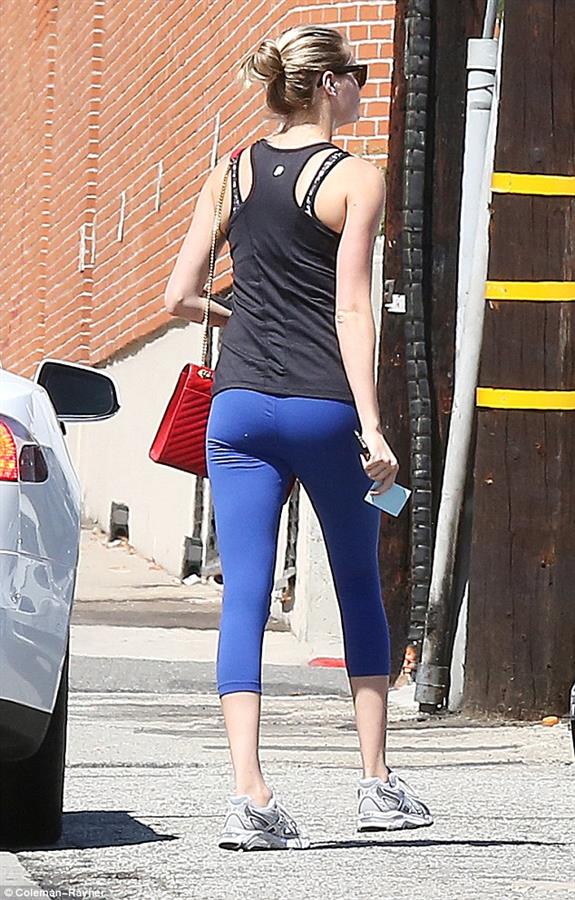 Last week, the model posted a short video wearing the same sexy outfit and performing a deadlift with her trainer, Ben Bruno. The trainer commented on Kate's strength and technique, making the routine look easy.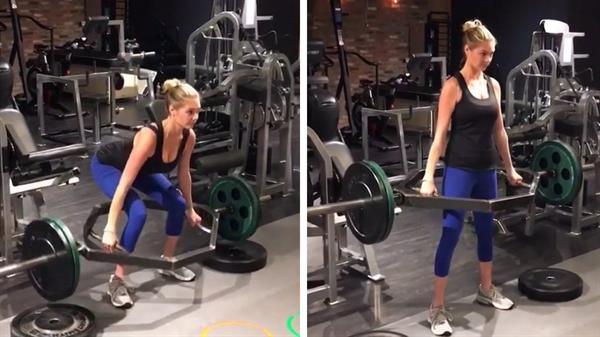 According to Ben, the exercise works well on the legs and the butt.  Now we know why Kate has such an amazing repertoire of legs and buttocks.
Kate is also often seen in gym attire while strolling under the sun with her dog.  Keeping her body in perfect shape is clearly a part of Kate's lifestyle.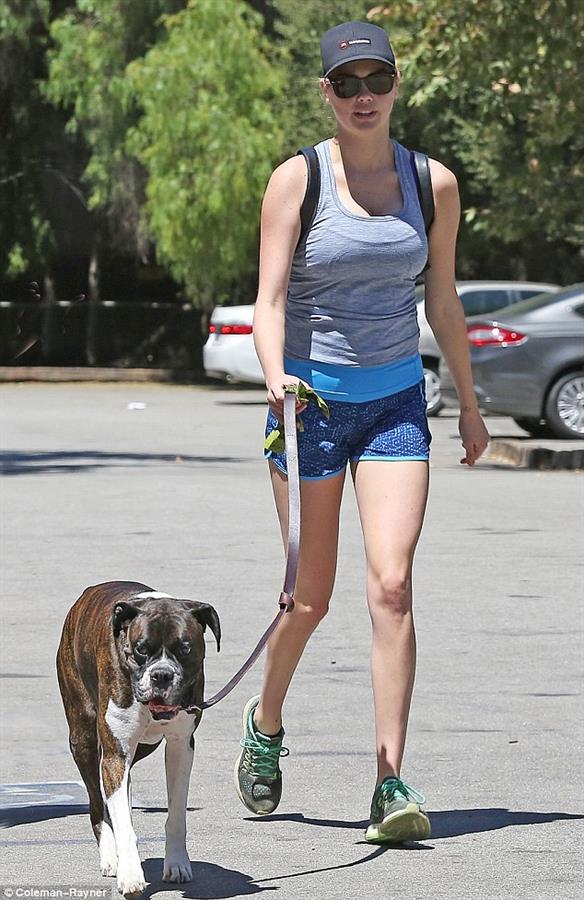 Staying fit and flaunting her body has been Kate Upton's career, making her the cover girl of Sports Illustrated in 2011. And not much has changed since she's entered a career in acting.
Feast your eyes on Kate's glory days as a celebrated Sports Illustrated Swimwear cover girl: