The Rio Olympics was a very prestigious event, and it was up to supermodel Izabel Goulart to close it with a blast. Wearing a provocative jewel-encrusted bikini, the supermodel dropped the bomb while shaking her hips in fast samba beat.
It was a long shot, but Goulart was mythic in her performance. Some said that her sashay in the Victoria's Secret Show meets Carnaval was the main feature of the program, leaving everyone gazing at her magnificent figure. Iza gave us a sneak peak on Instagram by showing the leg lunges and squats that made the model Stadium ready for the Olympics.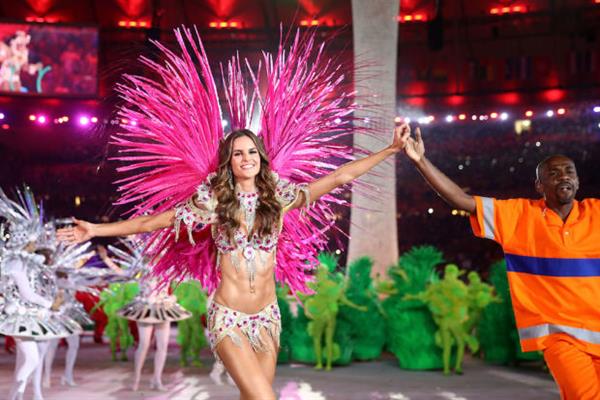 At 31, Izabel Goulart was a knock-out at the Olympics Closing Ceremony held in Rio last August 21. The famous Victoria's Secret Angel was on fire upstage when she walked out with gigantic wings in a dazzling bikini; the way she looked that night makes you want to check her out from head to toe.
At the Closing Ceremony, she treated the whole world to a carnival themed performance as she danced with a sizzling hot two-piece bikini. The two-piece Izabel worse was trapped with jewels, diamonds, and gold. Her pink wings gave her more magnificence. Diamond fringe and pink gems hanged out and decorated her erotic swimsuit and incredibly toned body.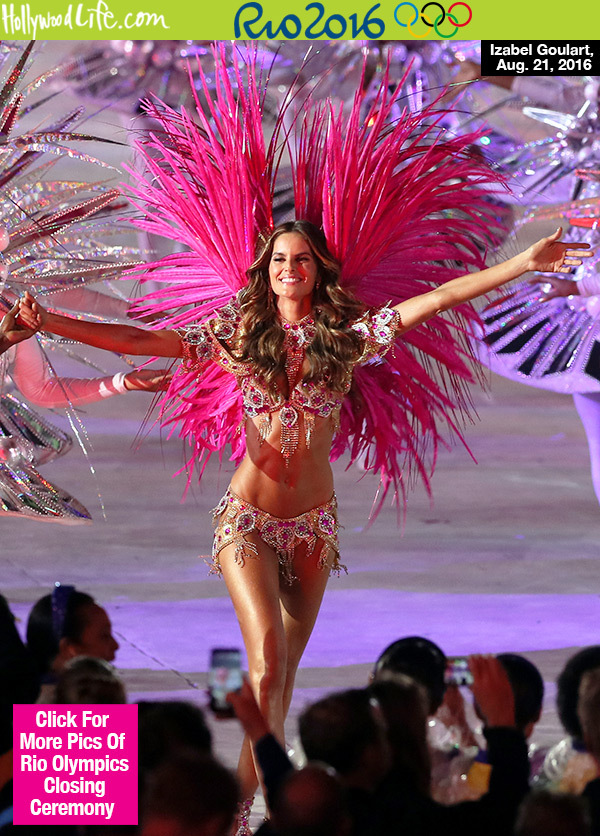 A pair of enticing diamond strap heels paired so well with her beguiling bathing suit. The sparkling crystals and jewels draping on her solid body were blinding while she walked and danced like a goddess.
Izabel Goulart's perfectly toned body is amazing, and her hot performance was just as flawless as her costume. What better way to close the Olympics than a blowout from this stunning Victoria's Secret Angel?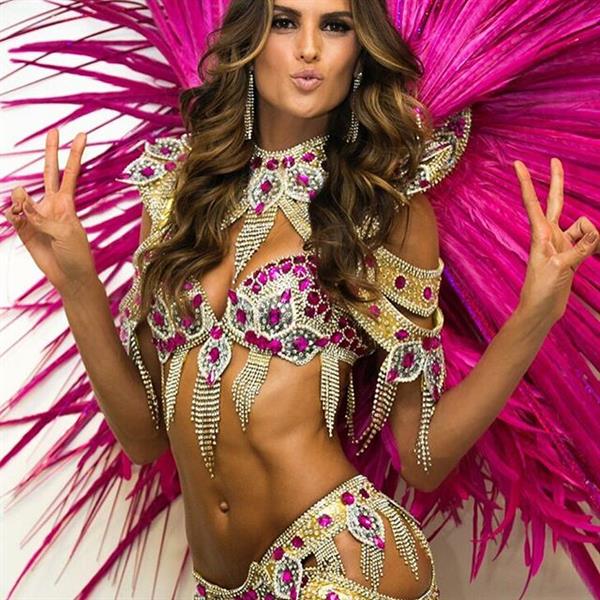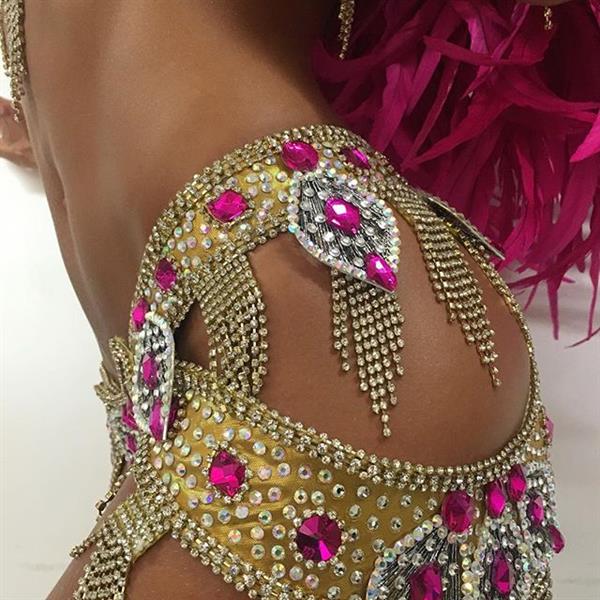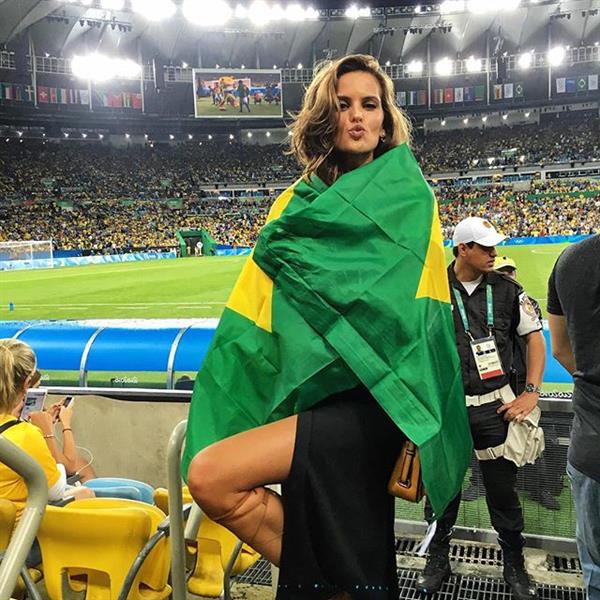 Of course there are always more pictures of her in our infinite scroll:  Izabel Goulart