This year belongs to Ashley Graham: The curvy model not only appeared on Sports Illustrated Swimsuit Issue cover for spring, but she's also hand-picked by Glamour to be at the front of "Chic at Any Size" special edition issue, scoring an almost nude cover for Maxim cover last April. She's also the cover girl of the revolutionary "The Body" campaign by Lane Bryant, which has been a phenomenon in pop culture. The sexy chick has been through a lot, dealing with a lot of haters and naysayers who had rude comments about her body, although that did not stop her from soaring fast in the industry.  Even our HotnessRater voters have voted her in at a 9.3
Now, this 28-year-old model was just declared to be the cover girl for Cosmopolitan's August issue. The issue is shot in different super-hot ensembles by Ben Watts, and that includes Ashley Graham's bodysuit and a gorgeous set of bras and panties.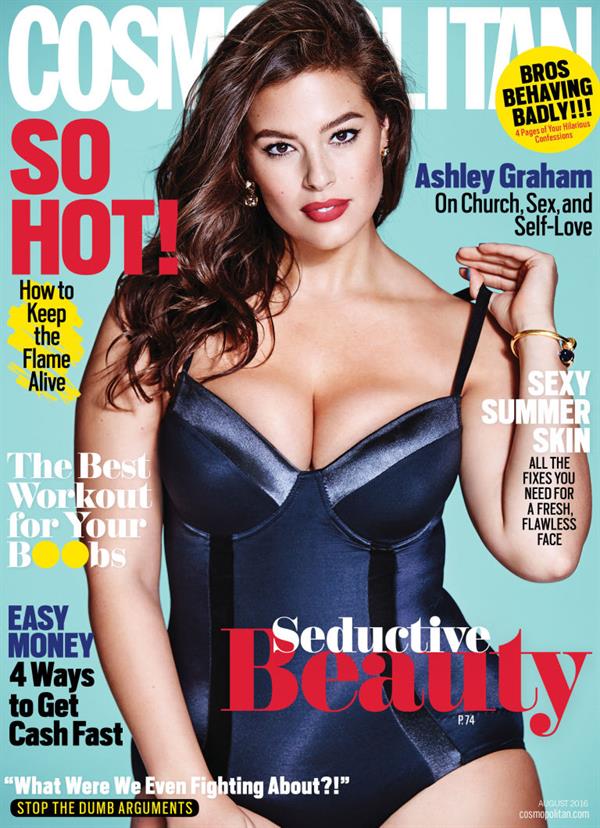 In an exclusive interview, Graham was earnest in sharing her experiences as a curvy model and why she does not use the word "plus-size." She informs the magazine that just because she doesn't call herself plus-size, it does not follow that she is not representing women who are. She's providing curvy women with the chance to take the spotlight; something which is rarely given since curvy women within the industry has always been met with doubts and criticisms.
As a testament to Graham's not calling her plus-size, she gave a real response to the American actress and comedian Amy Schumer, after Amy showed offense to also being labelled "plus-size" by Glamour Magazine. Graham said, "I can see both sides, but Amy talks about being a big girl in the industry. You thrive on being a big girl, but when you're grouped in with us, you're not happy about it? That, to me, felt like a double standard."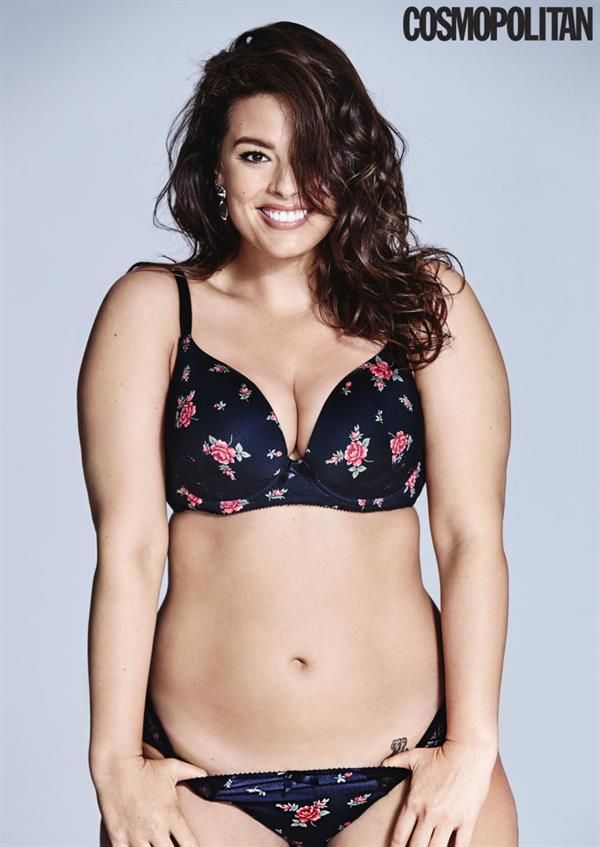 Ashley Graham has proven to the modeling industry that size could be a plus factor; not just an obstacle. As she said, she's paved the way for big girls to take the seat at the top table of the industry and changed the way people define beauty.
Check out this smoking hot video of Ashley Graham in Sports Illustrated Swimwear: