He is a post for all those that love RBF…
The Twilight movies are over but Kristen Stewart looks like a stylish vampire as she suits up for her latest film's premiere. On Monday, the actress wore a dark red jacket and skipped an inside shirt (really who needs them?) for the screening of Certain Women at the New York Film Festival.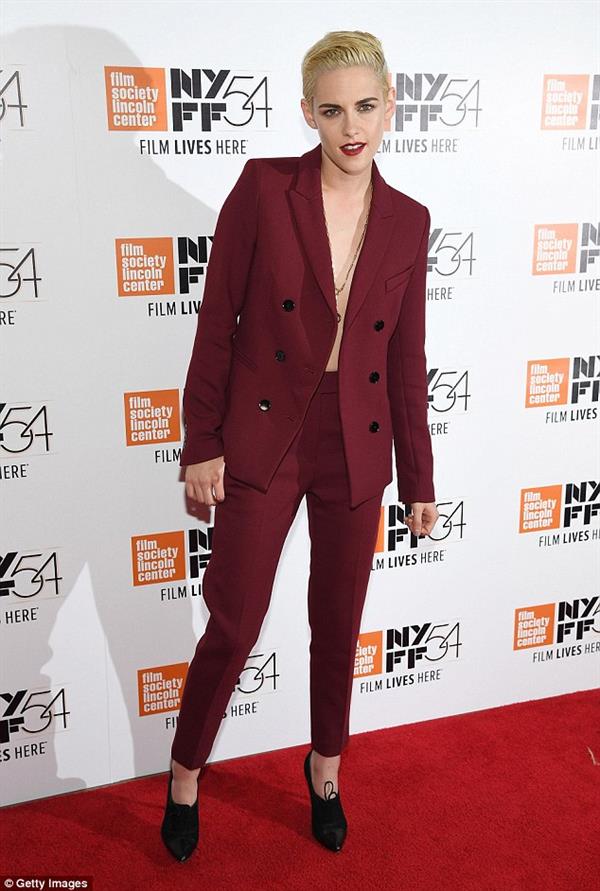 The red suit was left unbuttoned, baring her bare looking chest and a long gold necklace. She had her hair slicked back and her lips in bold red.  Check out those eyes though… is she stoned?
Okay so she doesn't look very feminine.  This might not be the sexiest look for her  so let's have a look back at some of her sexier moments:
Though, she's not exactly classified as one of the voluptuous actresses in Hollywood, she did look sexy in a high-waist bikini. She even looked like a 1950's star!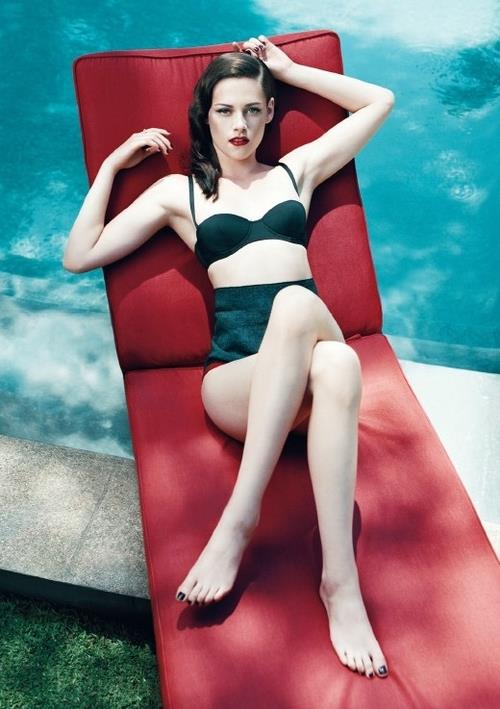 Well, I guess she's good at dressing up for some premieres. In simple black and white ensemble, Kristen made quite a hot statement when she attended the AFI Fest.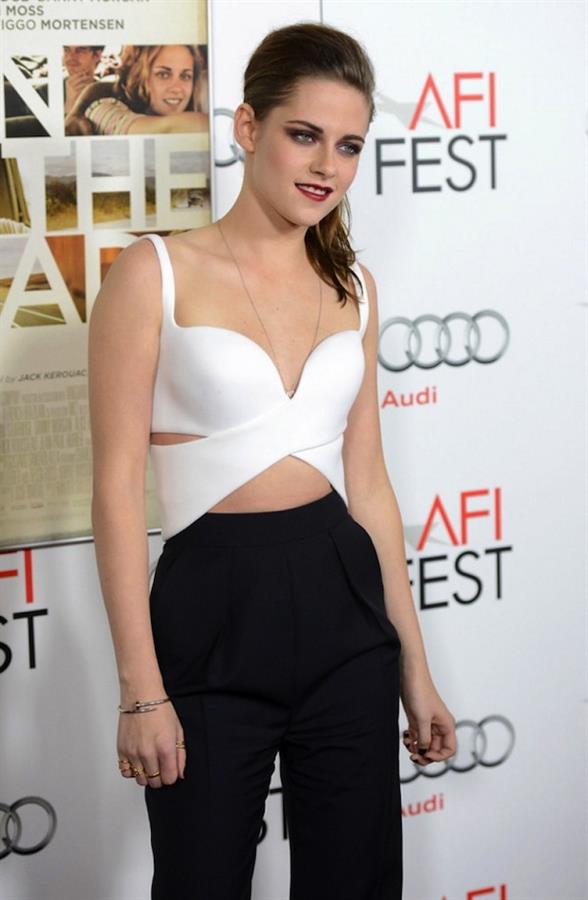 Fresh, chic, and absolutely stunning! That's how she appeared when she attended the Cannes Film Festival this year.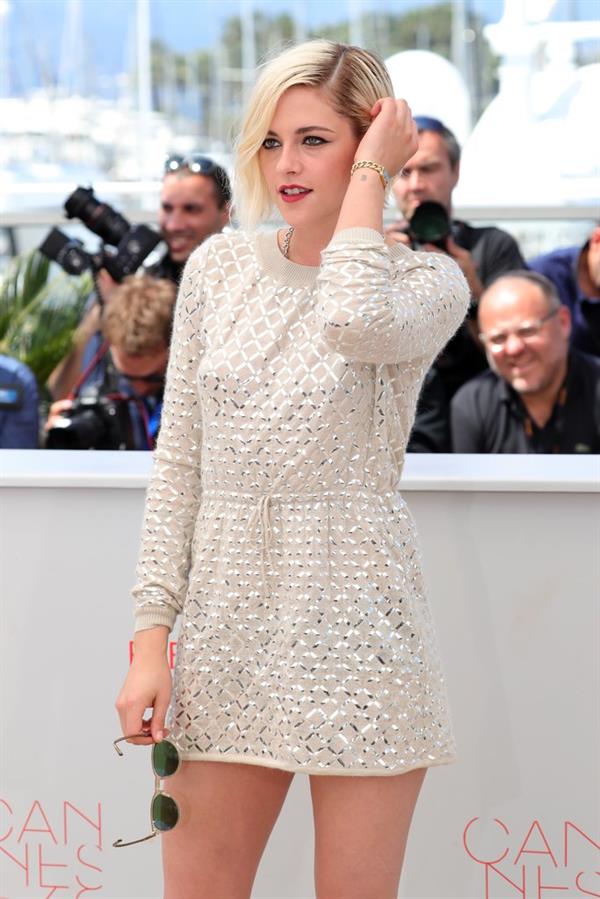 Kristen got a punk makeover when she graced the magazine cover of Marie Claire in 2015.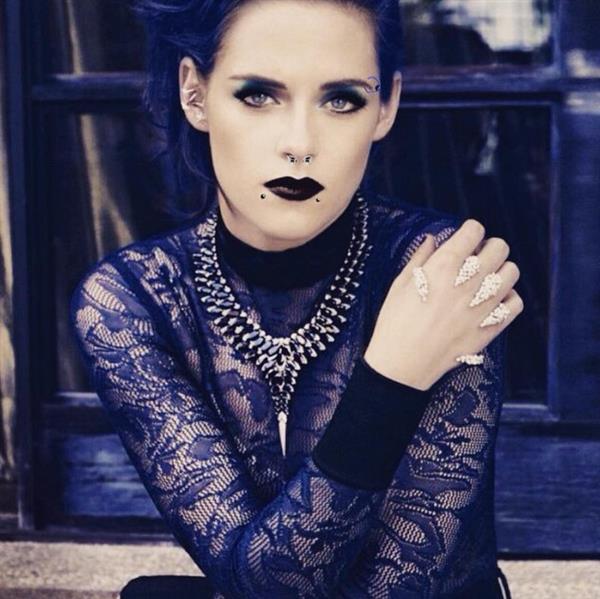 Not into the punk look?  Here are some more pictures of her with long hair (which I think is her best look)