Although Sara Sampaio has never graced the covers of Sports Illustrated's (SI) Swimsuit Issue, she has appeared in her finest form inside the 2014 and 2015 issues of SI's Swimsuit Editions.  She was Rookie of the Year for 2014.  One centerfold shows her on the sands of a beach showing off her butt . Some might say that is Sara's most eye-catching feature: her ass. Certainly, her butt is prominent — or standing out — in many of her poses: in these beach shots and in others where she sports a string bikini.  Strangely enough, she has said that she eats a lot of burgers.  Eat a lot and still maintain a figure, must be a monumental effort.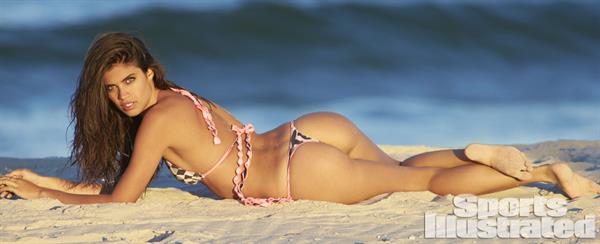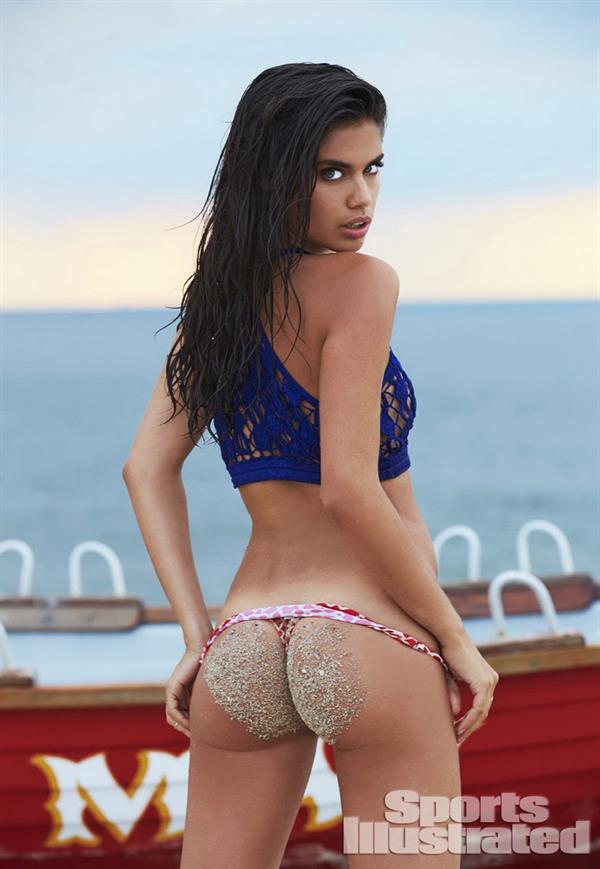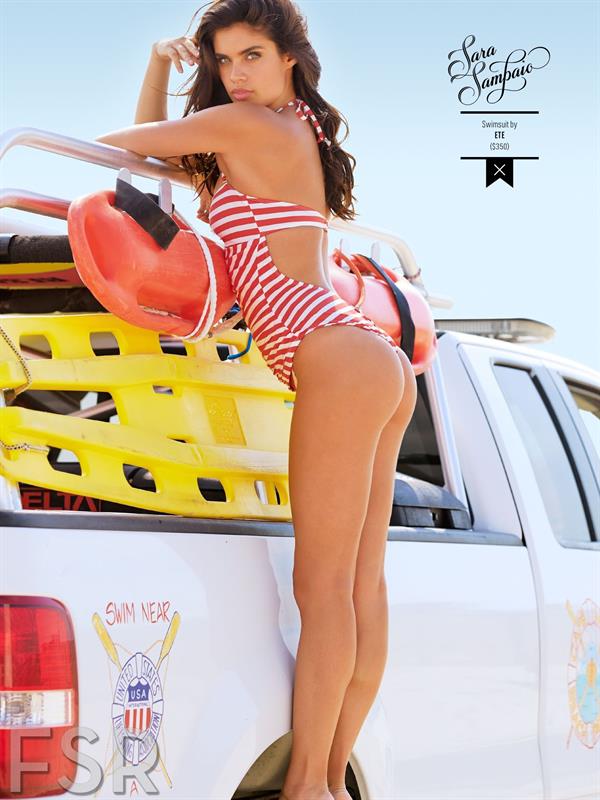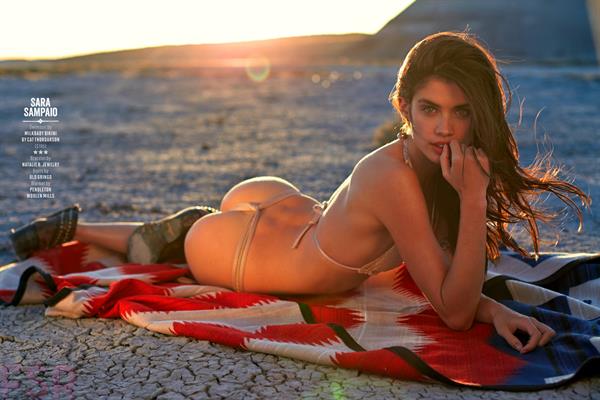 It's not all about her ass though.  Sara is the complete package. After all, you would not remember a butt if the face that went along with it was not desirable as well, right? In Sara's case, her other features are certainly notable: those full lips with an ever-ready smile, the long dark hair and the lean build. This beach pose has her fingers seductively near her mouth as if she's considering the viewer.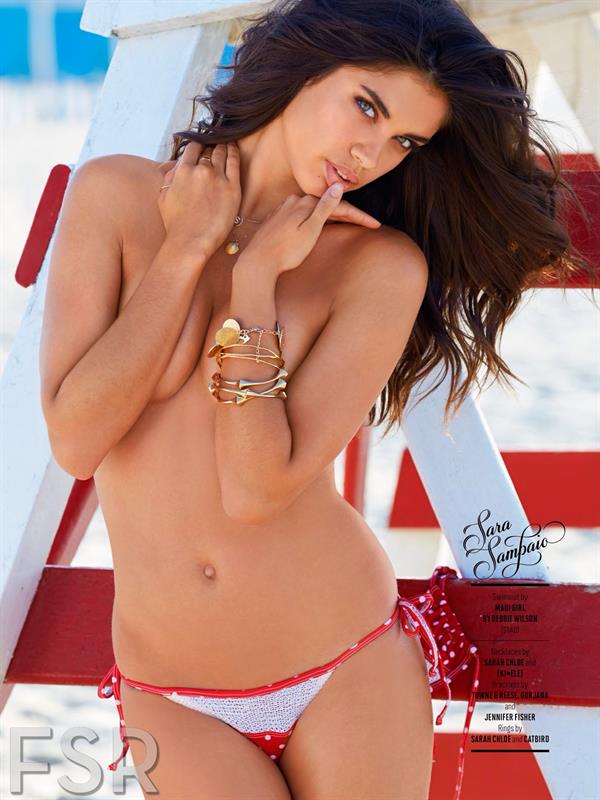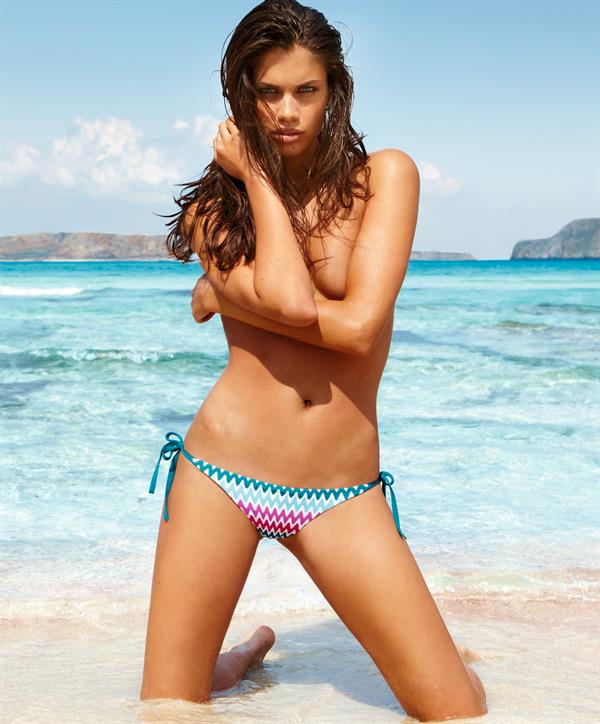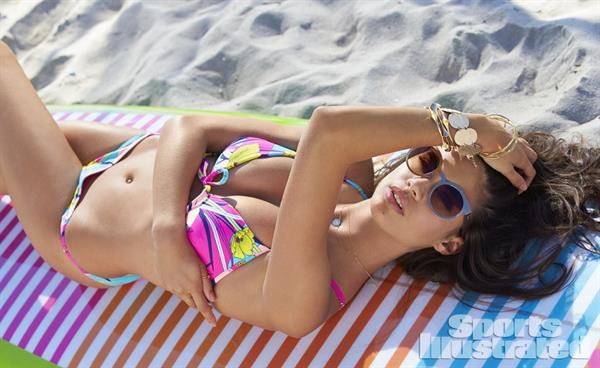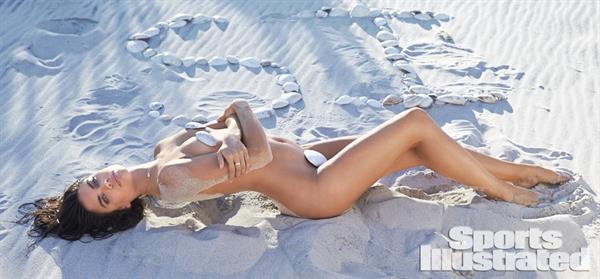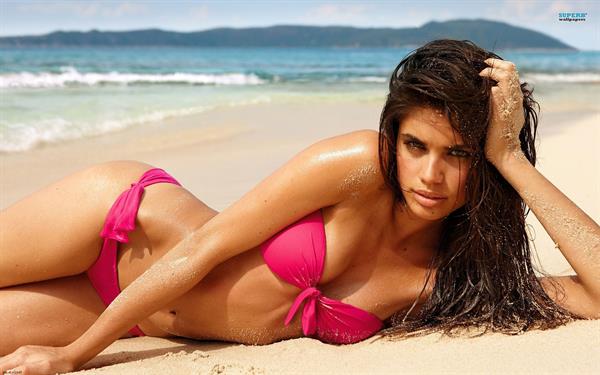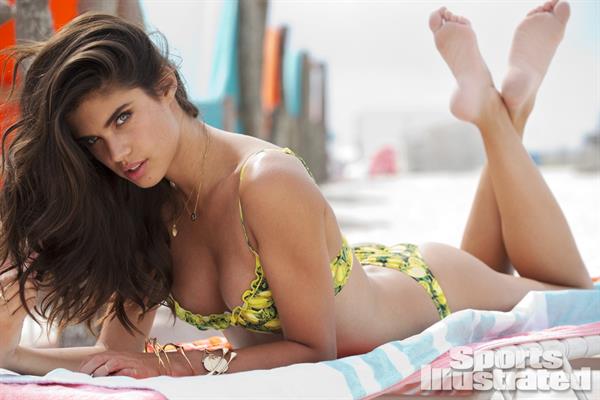 Sara Sampaio also graced the cover of the May, 2016 cover of Maxim Magazine in the nude. There's also a video of the same Maxim shoot that lasts about a minute and half… time well spent.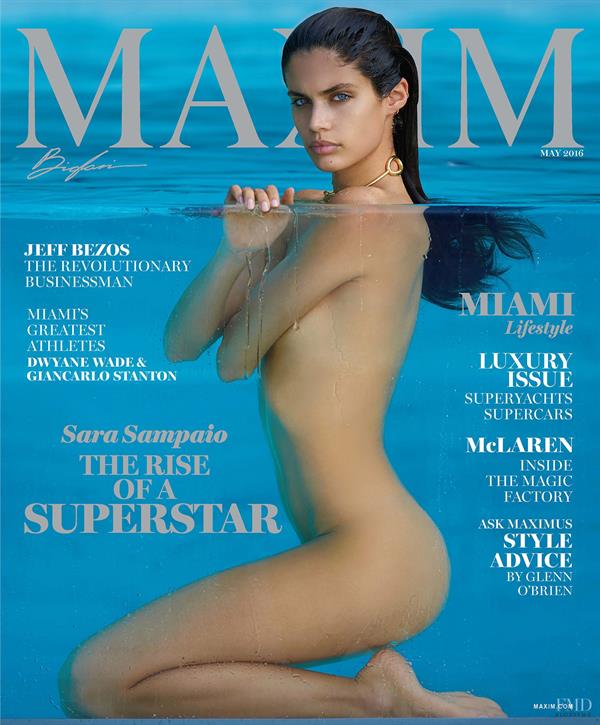 Not only is has Sara appeared in Maxim, GQ, Vogue, Glamour, Elle and countless other magazines, she is also one of the few models that have the exclusive title of being a Victoria's Secret Angel.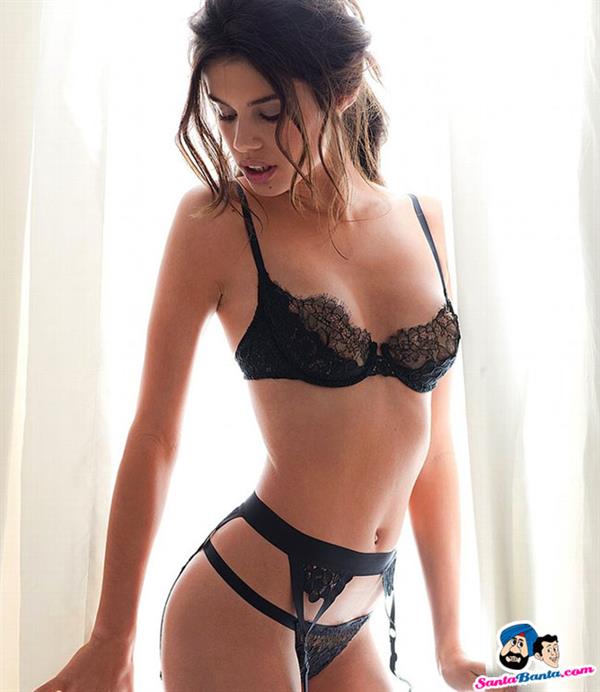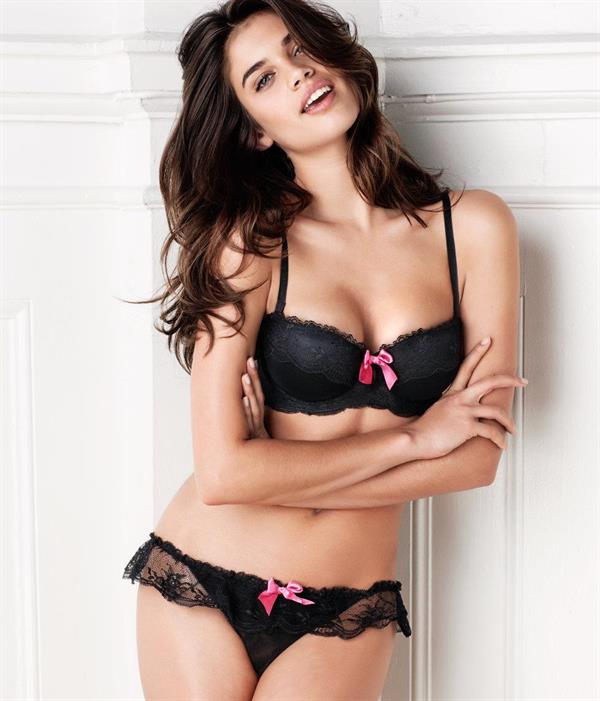 There are blonde bombshells and there are "cute" models, but there is only one complete Portuguese Package, and her name is Sara Sampaio!  Oh and if you happen to want to see her nude, you can check her out on BabesRater:  Sara Sampaio Nude