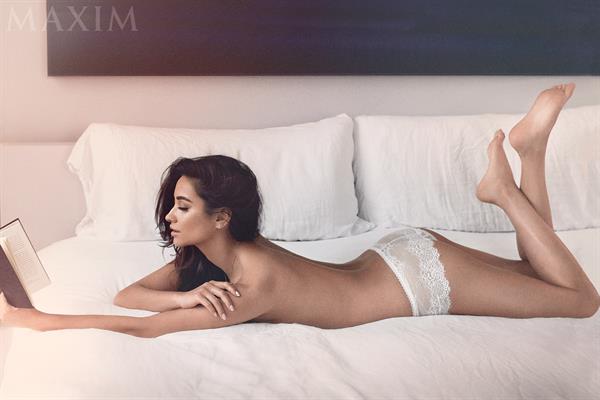 Perhaps it's a matter of colors attracting with their contrast, but there's something captivating about light-brown skin encased in white underwear. But then again, this isn't just anyone's skin, this is Shannon Ashley Mitchell, popularly known as Shay Mitchell.
You know how we throw old publications – books, even – out with the trash? The issue of Maxim with Shay Mitchell on the cover is not one of them. It's a keeper. If you have the magazine, consider yourself fortunate.  It's one thing to see images on screen, it's quite another to view some of those images in print – somehow they're more tangible, more of a memento.
An Instagram image of Mitchell can garner a couple of hundred thousand likes in a few hours. Mitchell herself has shown surprise by this. This is amazing, considering that some actresses only reach a single digit in terms of thousands of likes. Mitchell's Instagram account has over 14 million followers.
At 29 years old, Shay Mitchell won't be retiring anytime soon, and her online links – a Youtube channel, a blog that has turned into a boutique – will remain accessible for some time yet. We will see more of her, that's a certainty.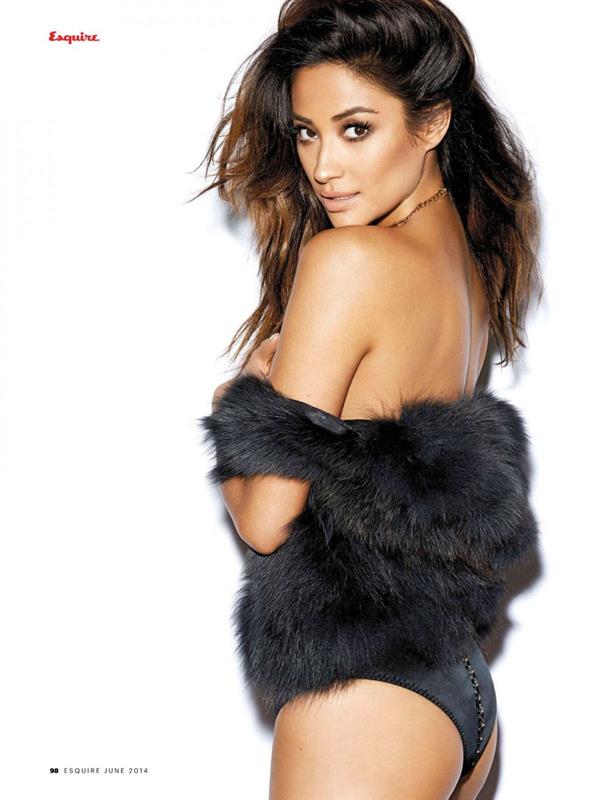 But who is Shay Mitchell? Half-Filipino and half-Canadian, Ms. Mitchell plays a lesbian on the ongoing series Pretty Little Liars. Mitchell herself is straight, but acknowledges what it is about lesbian activities that is much appreciated by men. It's as if she's enjoying herself in the role — and if the photos are any indication – having the time of her life doing a photo shoot (she's blatantly smiling and laughing in some pics) that causes automatic likes in the hundred-thousand figure.
She also appreciates what fame can bring, having come from a modeling background that took her to places as diverse as Hongkong and Thailand. In modeling, she was just a pretty face with a body, but portraying Emily Fields in the aforementioned cable series is truly like filling in her character's – someone else's  — shoes. Prior to modeling, Shay Mitchell also worked as a waitress in Canada, but that was at a much younger age, probably not very appreciated or noticed by the customers despite the tips.
This is her now, and audiences continue to show their appreciation online.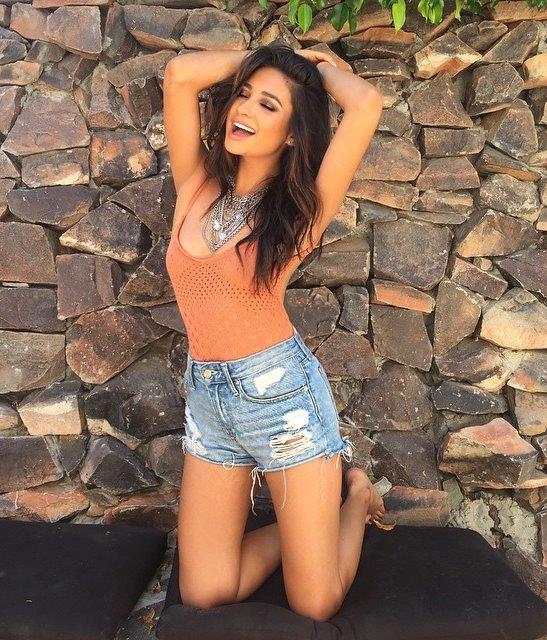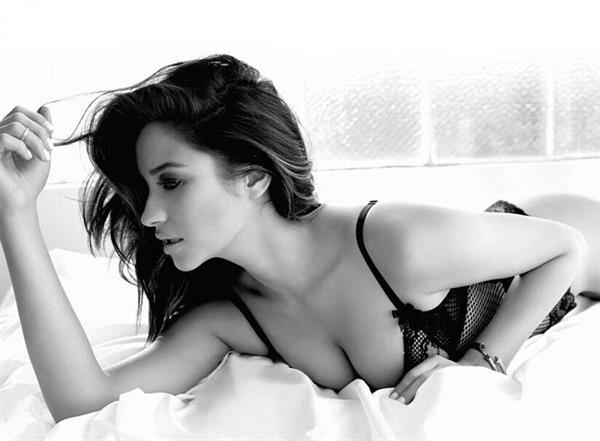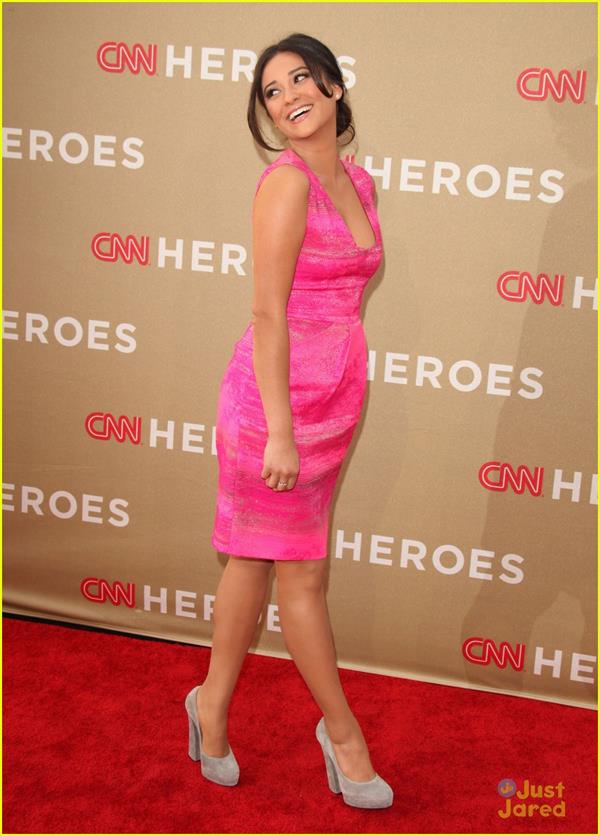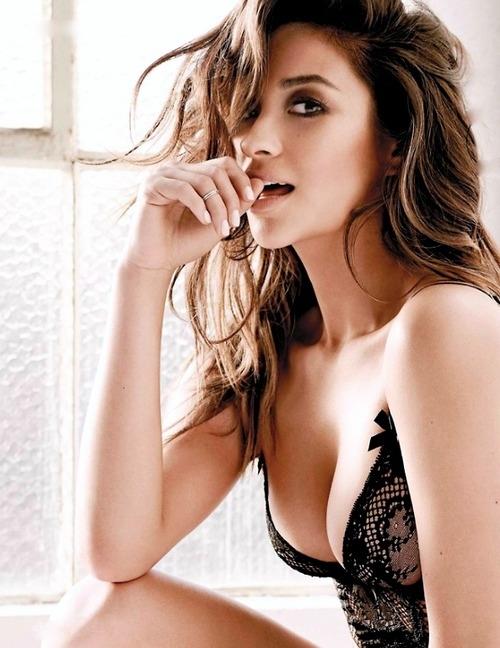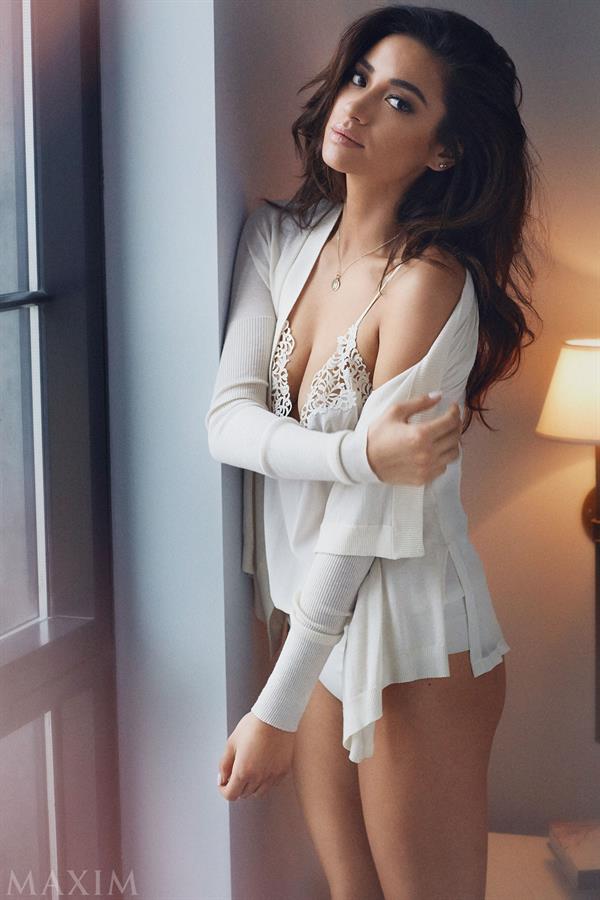 And if you want more Shay Mitchell, you can find her on our infinite scroll: Shay Mitchell Infinite Scroll