Talk about sending out confusing signals. Gabriela Salles is definitely a show stopper, but then, when you look at her eyes, it's like she's saying "Come on, Come Here. Let's Go!"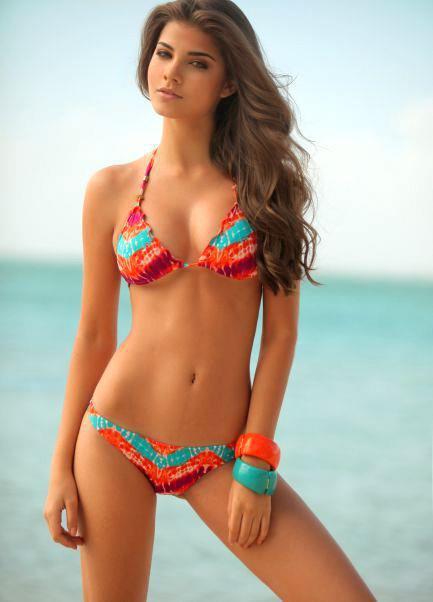 In the list of supermodels originating from Brazil, the names of Gisele Bϋndchen, Alessandra Ambrosio and Adriana Lima stand out. You will have, during one time or another, have been familiar with even the lives and not just the photos of said women, who are all in their thirties and have strut their stuff for Victoria's Secret.
I'm here to tell you about someone much younger – just in her early 20's but standing 5'9" tall, with vital statistics of 34B-24-34 according to her file, with light brown-hair and eyes colored green – yes, green like the go-signal of a traffic stoplight.
Gabriela Salles grew up in Brazil but unlike her older and more established, fellow Brazilians, has only modeled for brands you may not be too familiar with, well, at least not as much of a household name as Victoria's Secret – like Hugs Jeans (see the below video of her eating ice-cream and presumably wearing the spring/summer attire from the said jeans apparel).
On YouTube we found the follow video of Ms. Salles posing with an old rusty van…
Anyway, it's easy to rave and call someone cute and sexy, but this piece is also meant to inform you of other brands for which Gabriela Salles has modeled (in case you care)– like Bonprix Swimwear and Lingerie Collection; she was the face for Alma Mia Swimwear's 2015 collection, Luli Fama Dreamcatcher Campaign and Peuque Jeans as early as 2013.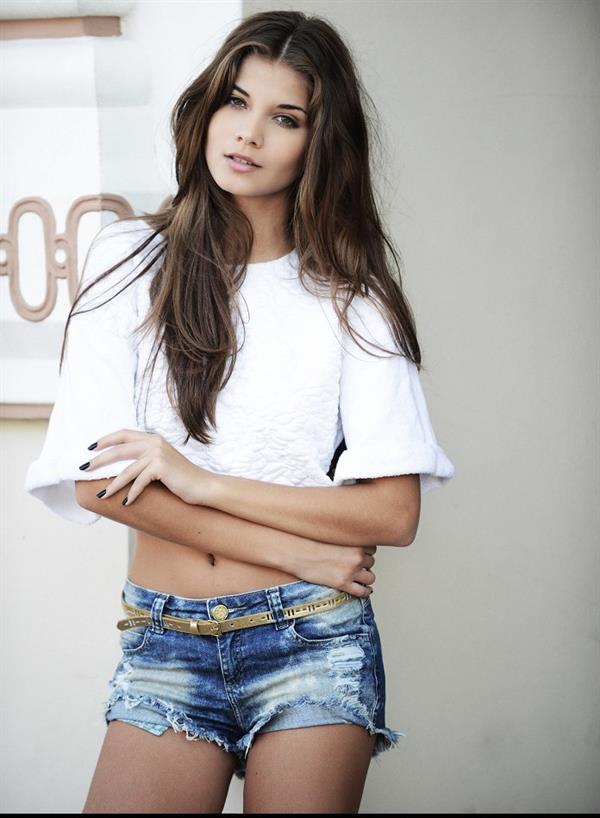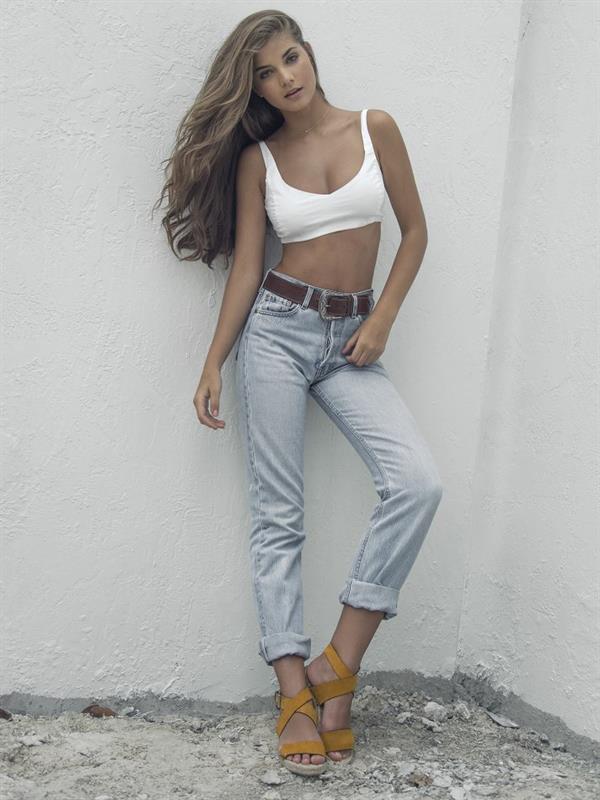 Ms. Salles has attracted the attention of many people online who have asked, "who is she and where can we see more of her?" She has been signed with Wilhelmina International. It's almost a certainty that we'll see more of her appearing in more big name brands. In the meantime, here are the eyes again that seem to mesmerize, along with the rest of her face and figure, of course.
You can find her on Instagram here:  Gabriela Salles Instagram or see hundreds of pictures of her on our infinite scroll: Gabriela Salles Pictures