Who needs to wait for summer to embark on a sun-soaked adventure when you have a body like Ashley James? The former Made in Chelsea star kicked off 2017 at the No1 Bootcamp in Marrakecch, Morocco.
Her killer curves were on display as she sported a skimpy blue-white bikini with marbled prints.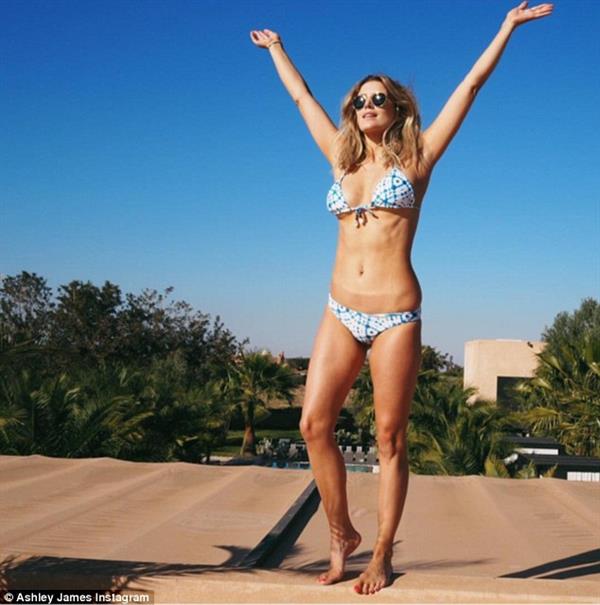 Looks like her intense work outs are paying off as she flaunts her envy-inducing physique.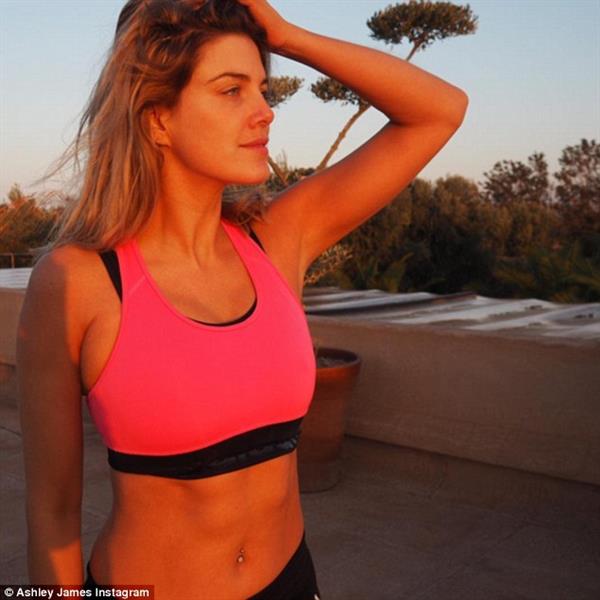 Her no filter / no make-up look was also perfect in this sunrise photo as she gets ready for Day 1 at the bootcamp.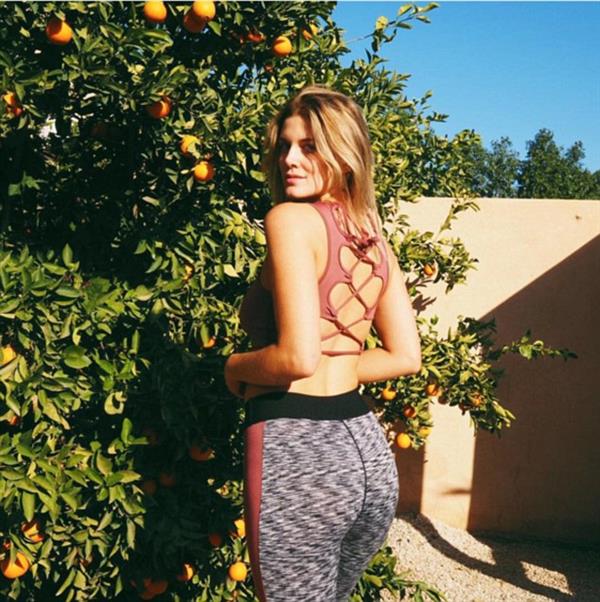 Her Day at the camp was dedicated to working out and had a strict meal plan. Though she looks absolutely perfect as she shows off her booty in this tight leggings.
Ashley James went to the bootcamp with her friend Olivia Cox with the goal of achieving a Victoria's Secret body after a week of intense work out and strict diet.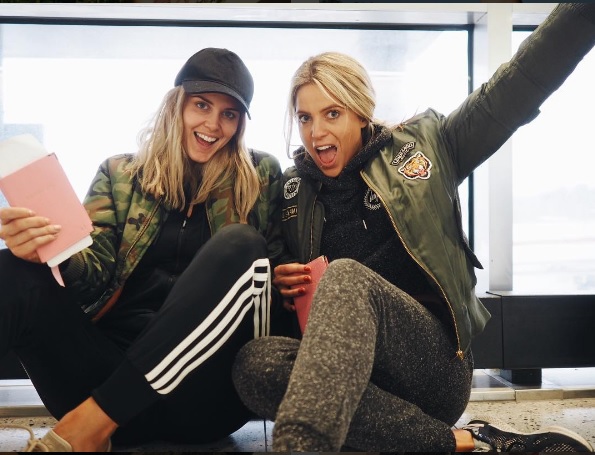 She jokingly captioned this photo with: "We're off to Morocco for an intense week at bootcamp! Bring on our Victoria Secret's bodies, lol! We look this happy now, but I imagine in a few days I'll be tired and hangry, but can't wait for lots of exercise after a month of over indulgence."
Ashley James has been posting a lot of photos from her Gambia adventure featuring her sexy curves in different bikinis.
The 29-year old star is a known advocate of regular gym work out and a balanced diet but she admitted to have indulged to as many carbs as she wants by the end of last year. But it is in that moment that the blonde beauty realized that confidence is what makes a person sexy and not how toned or muscular her muscles are.
"I have gained a little weight, but I still feel sexy.
Some people will look at my photo and think I look fat, and some people will think I am skinny and shouldn't have any insecurities.
The point is, and what I'm learning – if we are happy in ourselves people will think we are sexy anyway, because confidence is the real thing that's beautiful."
For more pictures of Ashley, check her out in our infinite scroll: Ashley James Pictures