Khloe Kardashian is looking sexier than ever. And what better way to celebrate her killer figure? – Launch a new campaign in a sexy white leotard.
After all her hard work in the gym, the fitness fanatic is now the new face of Protein World. In its series of glossy shots, Khloe has stripped down to a slinky leotard worn underneath a baby blue cropped hooded sweatshirt.
The 32-year old confidently shows off her slim legs in this photo. She wears a high rise white leotard, paired with a white knee-length socks and a Protein World shake.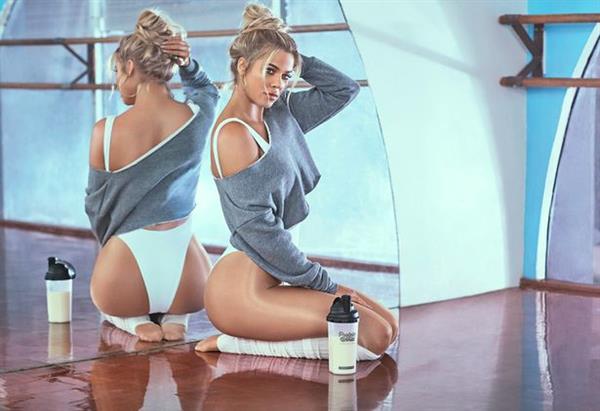 In another shot, Khloe's curvy rear is visible as she sits down with a mirror reflecting her sexy back.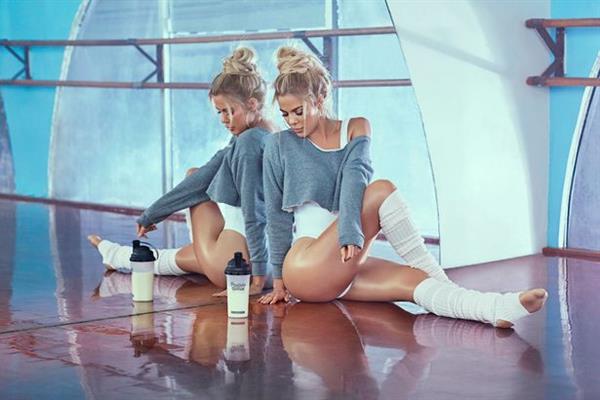 We must say, Khloe looks great in her shots for Protein World.  The gym became her stress-reliever after she filed for divorce from the retired basketball player Lamar Odom.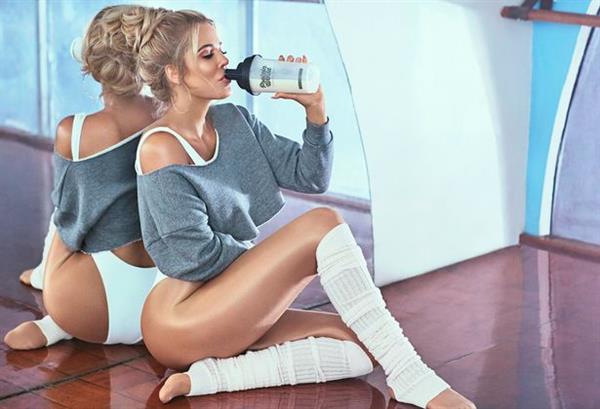 Unexpectedly, her transformation has inspired a number of people. In fact, her new reality show Revenge Body is a tribute to these people who look up to her for advice, not just for reinventing their physical body but also themselves as a whole.
"Revenge Body is inspired by my own personal journey, I was going through a difficult time going through my divorce and I started going to the gym as a place to clear my head and as a stress reliever, it was really the only place that I knew where to turn where no one would ask me a lot of questions.
As always, you can find more pictures of her here: Khloe Kardashian Pictures