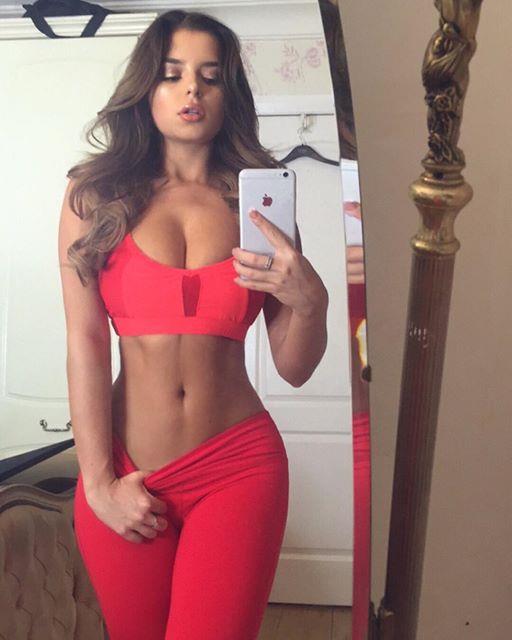 Of all the flowers in the Instagram forest, the rose stood out as the best. Just look at how she flaunts those assets in this red ensemble, no wonder why she has three million followers. Demi Rose may be the United Kingdom's queen of Instagram. Born Demi Rose Mawby on March 27, 1995, she is a British model and social media celebrity. A bank manager's daughter, she loved taking pictures of herself and posting them on MySpace way back in the day. The transfer to Instagram came naturally for this young hot girl from Birmingham. She attended the Stage Coach Stage School in Birmingham since from a young age, she has always wanted to become a model and eventually a Hollywood star.
Standing five feet and two inches, she was so afraid that she was too short in the modeling world ruled by tall women. But that fear turned into confidence as this twenty one year old busty go-getter landed different modeling contracts for magazines. Sixty6mag blessed us with this angel as their inaugural cover model. Based on her pictures in social media and magazine covers, she even made her way to DJ Khaled and Chris Brown's music videos. Look at her, it is quite obvious why. Wanting to become a lingerie model, Demi was off to the United States to follow her dream.
The British/Colombian beauty that took social media by storm has reached the United States of America's celebrity status when she briefly dated rapper Tyga. Early in her modeling career, Demi signed with the United States based publicity group Taz's Angels.  With them, she was whisked around the world attending A-list parties. This is where she met Tyga in a party in Cannes. Her popularity sky rocketed as she dated the celebrity rapper and Kylie Jenner's ex-boyfriend.  Although their relationship was short lived, this bombshell will have no problem in the dating department.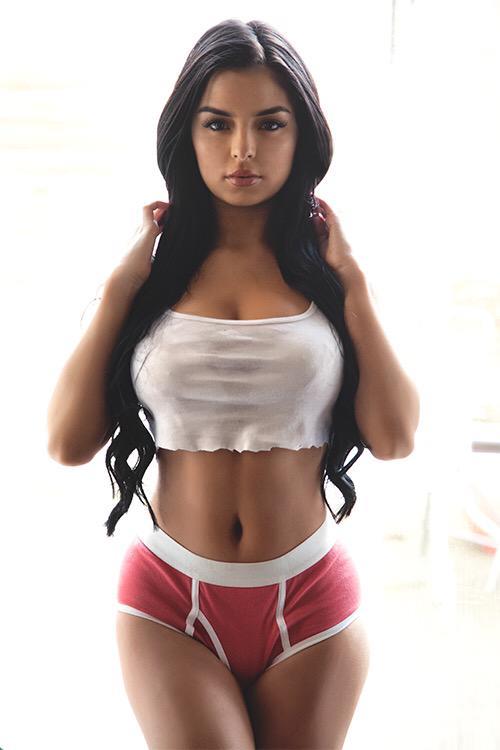 Want more pictures of her?  Check out her infinite scroll:  Demi Rose Mawby Pictures