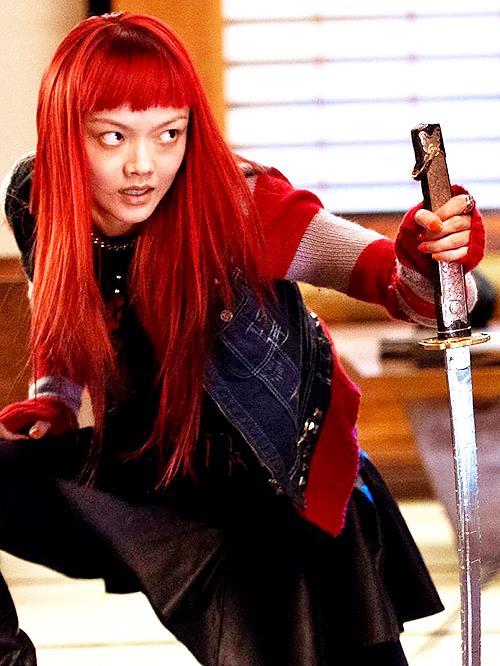 If you were a fond reader of The Uncanny X-Men comic book in the 80s, back when Paul Smith and then John Romita, Jr. drew it, you'd remember the character Yukio as an almost androgynous-looking person who helped Wolverine battle the Silver Samurai and Viper.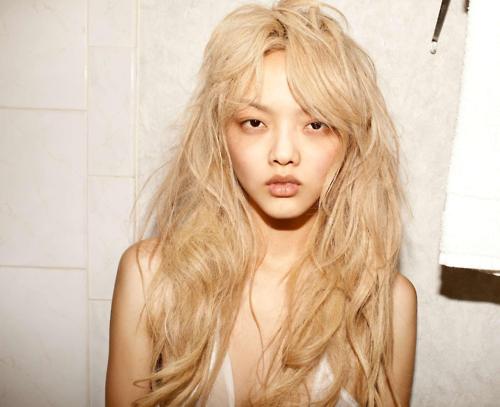 In the 2013 movie, Wolverine, however, Yukio has long, red hair and was very obviously a woman. Or a woman child, however you'd like to portray her in your mind. She was played by Japanese actress Rila Fukushima. In the movie, she defends Hugh Jackman with her life and keeps on chasing after him and shouting, "Wolverine!" Quite different from what fan boys are used to since Wolverine doesn't necessarily need any help to survive and Yukio isn't exactly the helpful type. But, that's how different comics and movies are. One thing that remains constant though is how hot Yukio is. And they didn't make a mistake getting Rila Fukushima to portray her.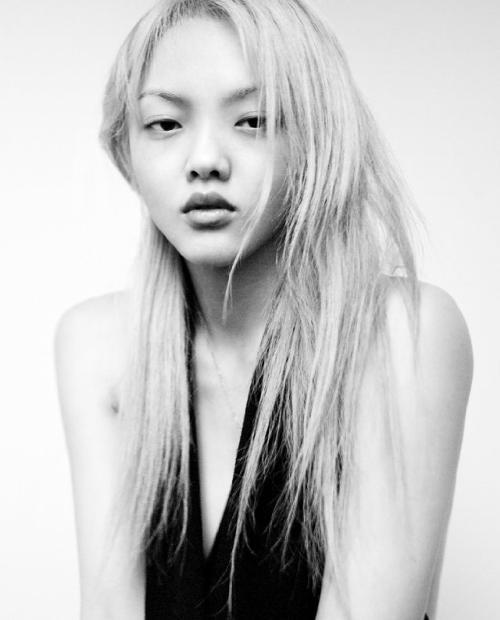 With her long straight hair and pencil-thin eyebrows, it's easy to identify Ms. Fukushima as a mainstay of the modeling world before she turned to acting. On the Dolce & Gabbana campaign, she tried to request that her hair not be dyed but unfortunately her English was so poor at that time… and so her hair was dyed, and she became "the Asian girl with the blond hair."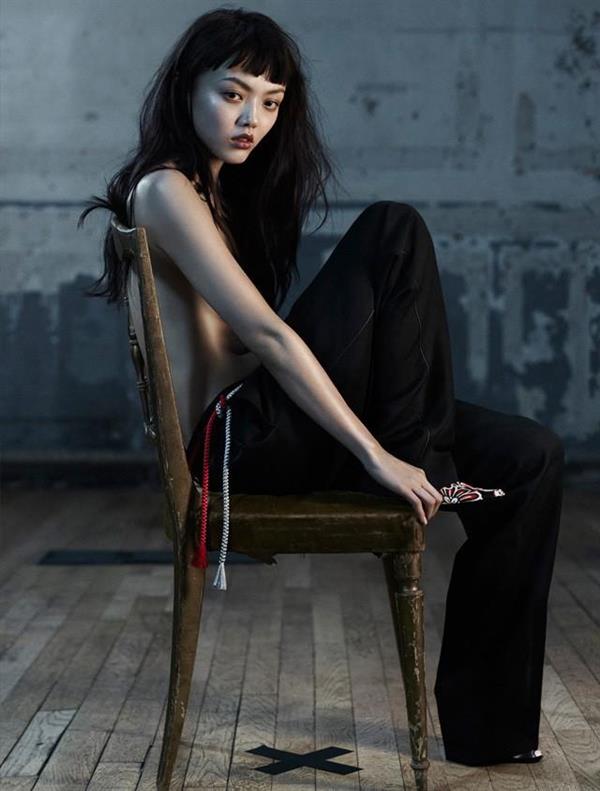 Outside of playing Yukio, for which she is perhaps best remembered, Ms. Fukushima has sported different kinds of hairdo: from having major, bouncy curls to a slicked short motif. She says she used to have really short bangs but a short-bangs style isn't appreciated by straight guys. Girls and gay guys are okay with short bangs, but somehow, not straight guys. How about you, what do you think?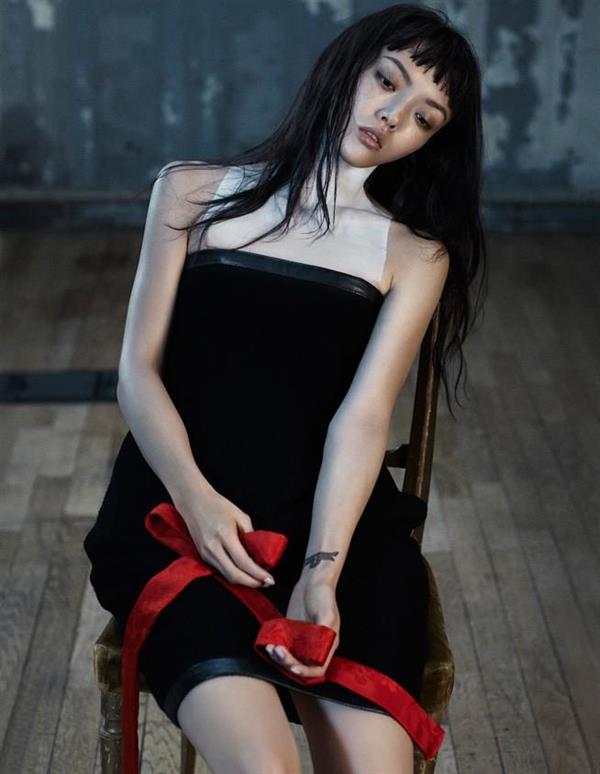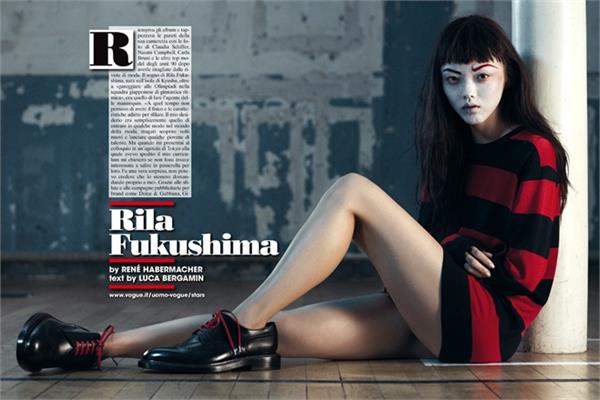 In the publishing industry and at the time Wolverine was released, Glamour magazine featured Ms. Fukushima as the Next Big Thing.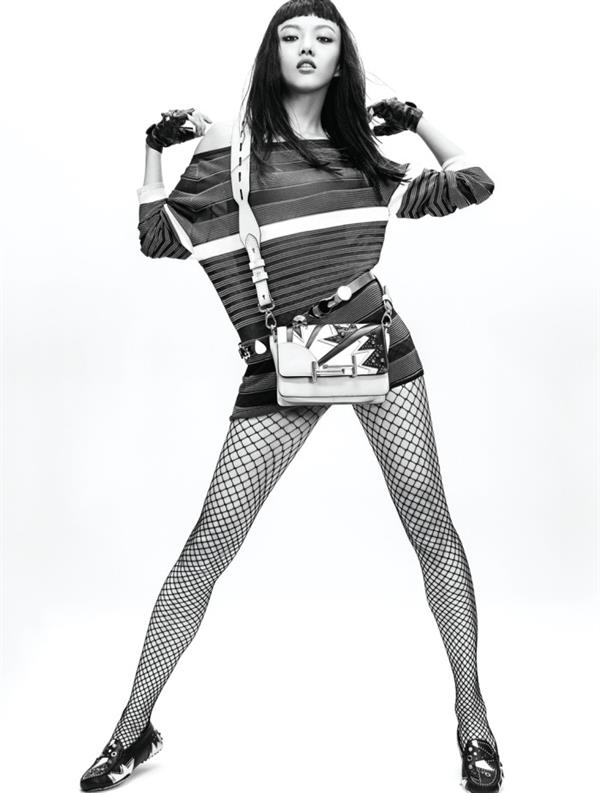 Short hair, curly hair or long hair, I don't much care but I do know it would be interesting to see more of Rila Fukushima after the photos below, wouldn't you agree? I think no one more exemplifies the cute-and-sexy look than Ms. Fukushima.
The Asian It Girl may be seen next in Ghost In the Shell, another comic book (manga) turned into a film, in 2017 with Scarlett Johansson.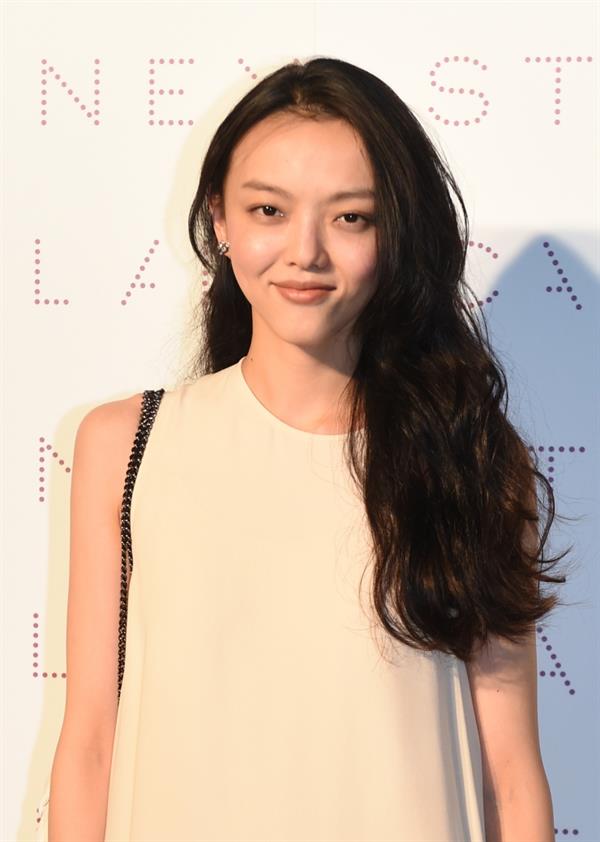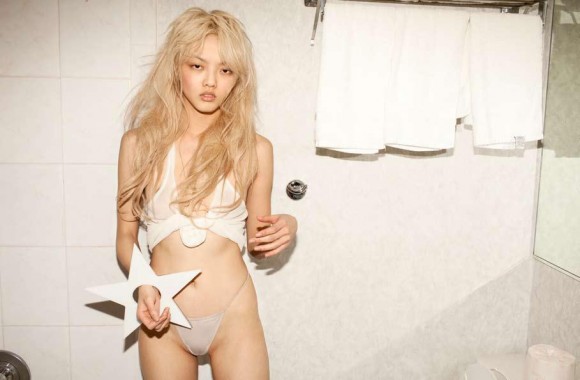 As always, we have more pictures of her in our infinite scroll: Rila Fukushima Pictures