9 months after giving birth to her daughter Luna, Chrissy Teigen proves she's still one hot momma as she stripped down for Sports Illustrated Swimsuit Issue.
Her first photo at the beach was released last weekend along with a video where she said she's ready to go back to doing beach photoshoots.  The full 2017 Sports Illustrated Swimsuit Edition is released Monday.
'It's been a while since I've done anything swimsuit,' she shared.
'I haven't shot since baby. But of course you know that [SI Swimsuit editor] MJ [Day] and everyone at Sports Illustrated in general is going to embrace your body no matter what's happening and embrace the changes,' she added.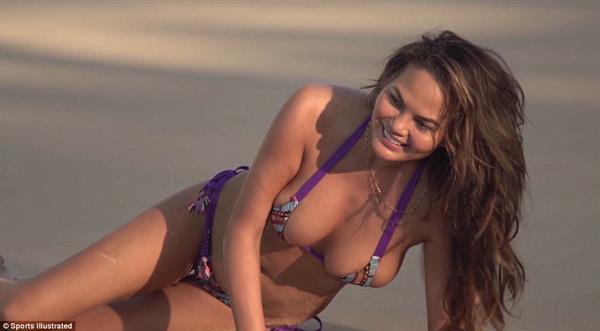 John Legend's wife was sizzling hot in a purple bikini with turquoise patterns.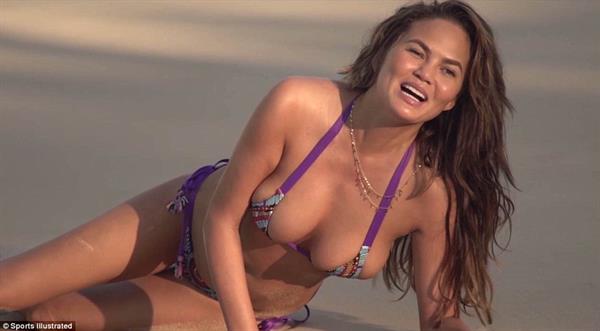 Laying with her tummy down at the beach shore, Chrissy looks like she was having so much fun. She wore minimal make-up and her curly locks made it even sexier.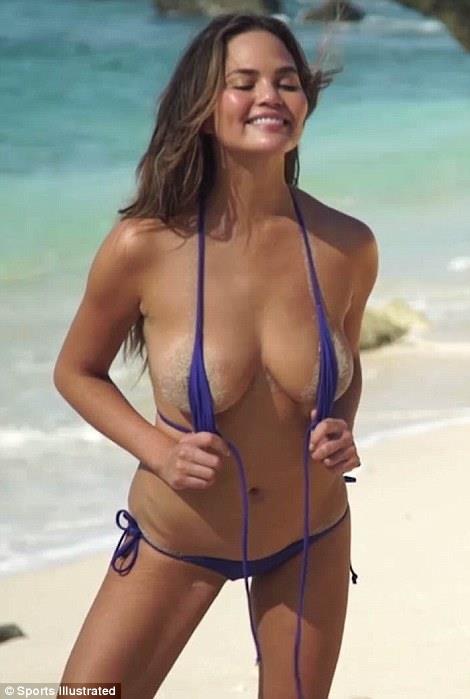 She also donned a skimpier string bikini set. With top untied, Chrissy holds the string just enough to cover her nipples and most of her chest showing.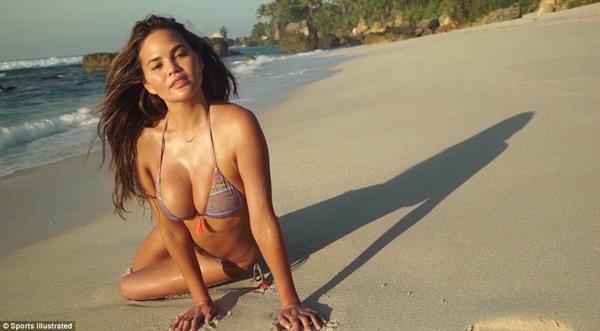 Chrissy modeled a wide array of string bikinis including the one with a tassel in front.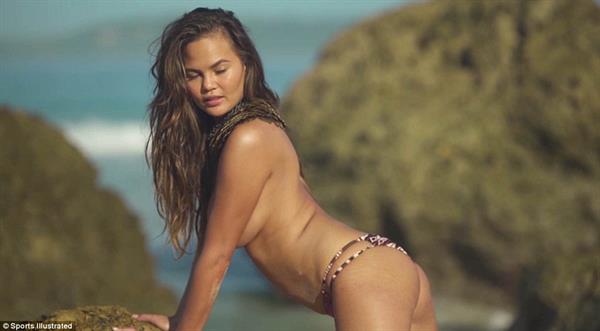 She also went as much as being naked on top posing on her backside, clinging to a rock by the shore.
Chrissy first appeared in the pages of Sports Illustrated in 2010. In that same year, she was named "Rookie of the Year." Since then, she's been a constant beauty from 2011 to 2014 Swimsuit issues.
You can see all of our pictures of her here in an infinite scroll:  Chrissy Teigen pictures
Or if you want to see her nude:  Chrissy Teigen Nude at BabesRater
Here is a look back at some of her previous Sports Illustrated work: