Have you ever played with dolls as a kid? Taking your sister's barbie doll and let it make out with your He-man doll, eheemmmm… I mean action figure! Did you ever dream the movie Mannequin happened to you in real life? Do you have a blow up… action figure? Valeria Lukyanova may be your it girl.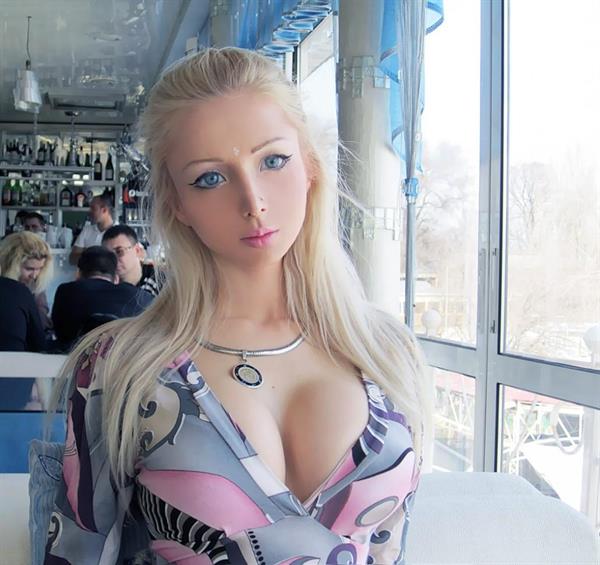 In a girl's world, a Barbie doll is a must toy growing up. Brushing her hair, changing her clothes, buying that Malibu car with matching house and dating Ken. Mattel Incorporated is an American toy company who manufactured the Barbie fashion doll in March 1959. It is their largest and most profitable line of toy selling over a billion Barbie dolls all over the world.  Every young girl dreams of owning a Barbie doll. As well as any young boy fantasizing on that said doll. With the Barbie doll explosion, these young girls craved to be like Barbie. Flawless skin, long blonde hair, ample breasts and especially those very slim waist lead to the "Barbie Syndrome." This is the term that has been used to depict the desire to have a physical appearance and lifestyle representative of the Barbie doll. Although the dolls body proportions are unattainable one woman has done the impossible… Valeria Lukyanova.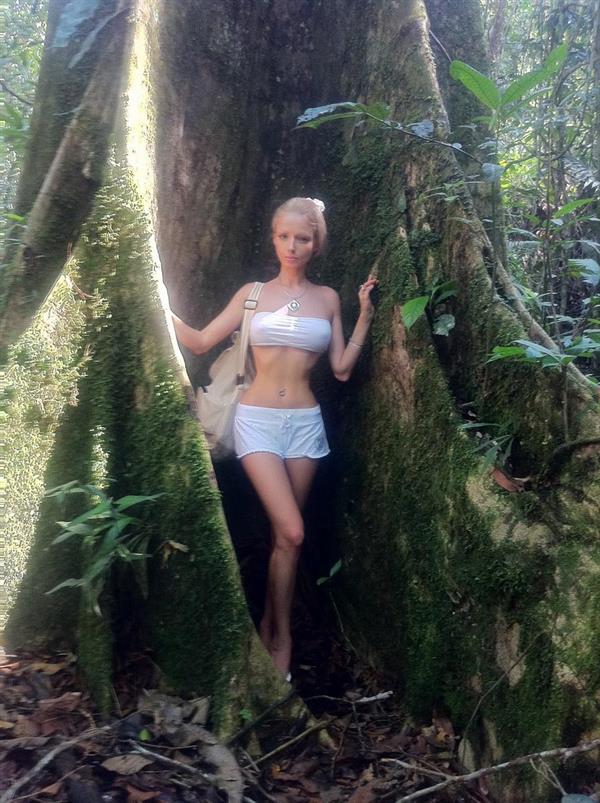 Valeria Valeryevna Lukyanova was born on August 23, 1985 in Tiraspol, in what was then part of Moldavian SSR in the Soviet Union.  This svelte Russian model who now lives in Moscow, is the envy of all women for the fact that she looks like Barbie. After winning the World Wide Beauty contest "Miss Diamond Crown of the World" in 2007 her Barbie like features were discovered. Then as she posted her pictures on the web, a cult following ensued and she was henceforth know as the "Living Barbie." Valeria was featured in a documentary film Space Barbie by Vice, depicting her life. Currently she works as an instructor at the School of Out of Body Travel, at school she is known as Amatue, her spiritual name. She teaches her students how to leave their physical body and travel in their spiritual body. The horror movie The Doll which features Valeria appeared in 2016 was her movie debut. She is a strict raw vegetarian, living on a liquid diet just to maintain her Barbie figure.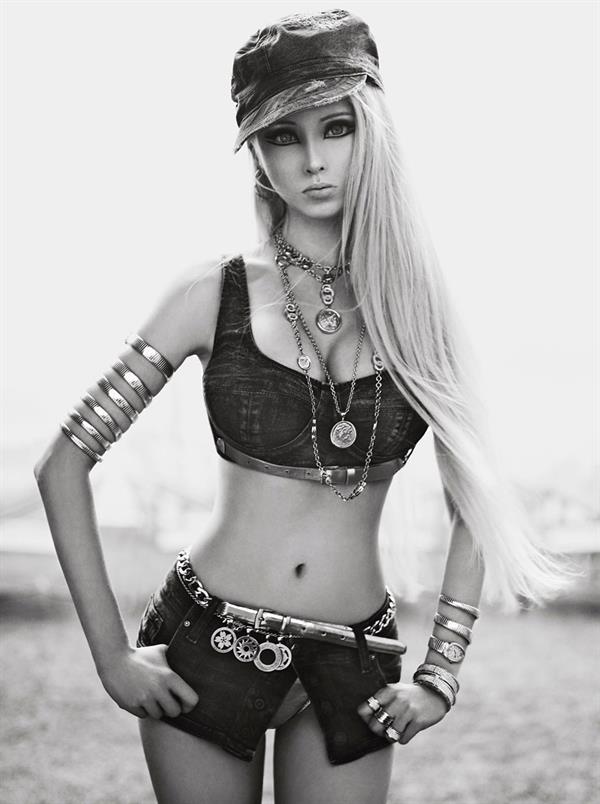 Obsessed with perfection, Valeria Lukyanova admits that she had a breast implants, but everything else is natural. A strict diet, very rigid exercise and make up regimen transforms this beauty to a living doll. Turning herself to a human doll has had its ups and downs but one thing Valeria wishes to be is "the most perfect woman on the internet".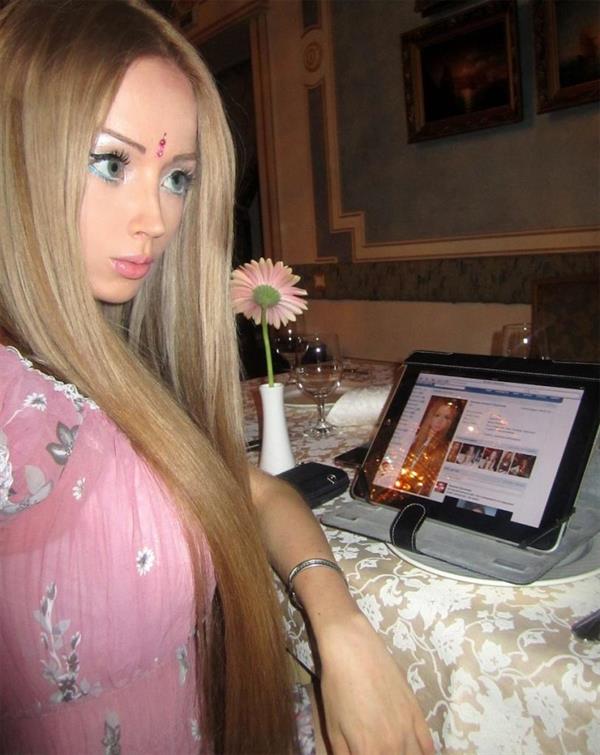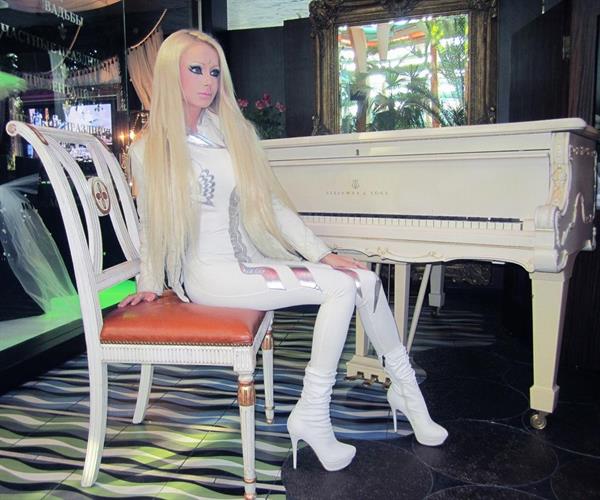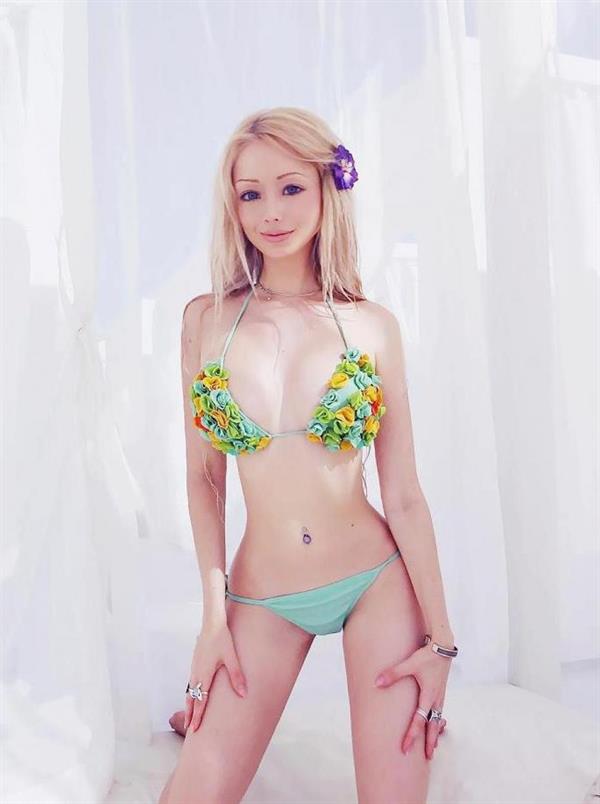 Also, did I mention that as a kid Valeria Lukyanova had a very large doll collection… go figure?!
Check her out in our infinite scroll:  Valeria Lukyanova (Living Barbie) pictures