Despite the freezing snow in Finland, Bo Krsmanovic still sizzles in her SI Swimsuit outtakes. There's no stopping this sexy Serbian model from stripping into a skimpy bikini and even posing with nothing but a scarf. A live reindeer and a wolf dog also accompanied her in some of her shots.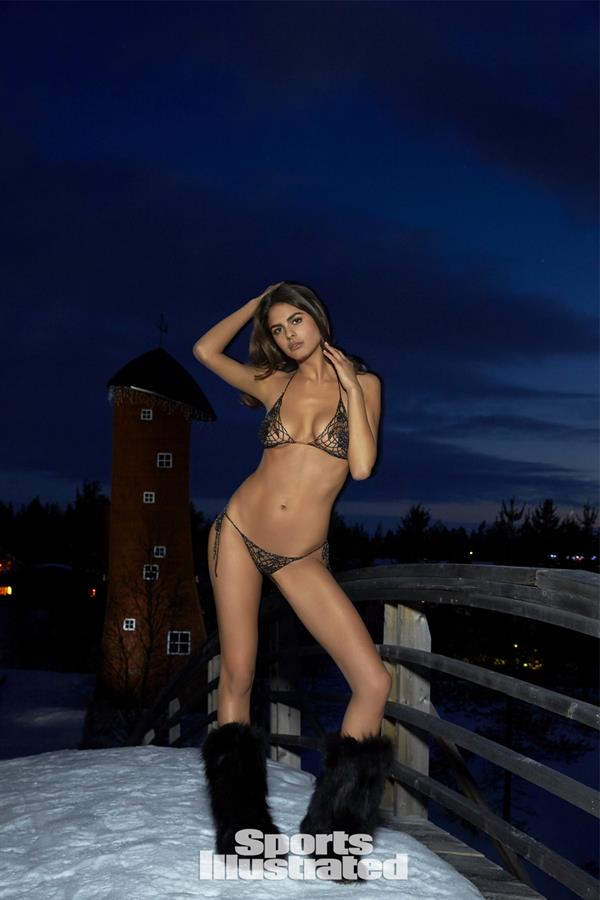 Sexy and Dangerous, that's what Bo is. But there are still some things you ought to know with this SI Swimsuit Model.
Her name is difficult to pronounce that she had to provide for a phonetic version to help us out. "Kras-MAN-o-vich." And oh, her full first name is Bojana.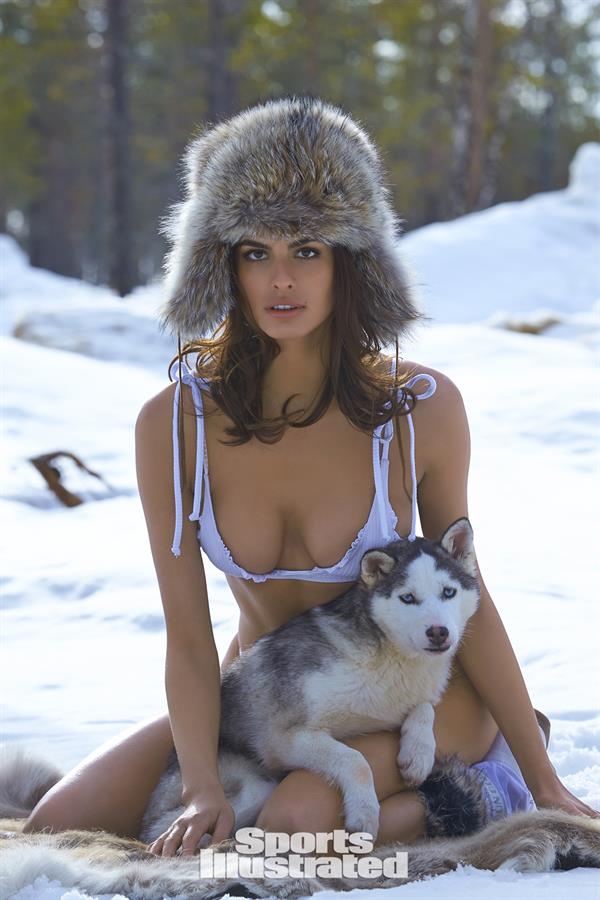 This is the second time she's been part of the Sports Illustrated Swimsuit Issue. She was part of the rookie class last year. Now she's back for an even sexier set of photos. This model was never scared of flaunting her assets, even her nipples in sheer and mesh ensembles.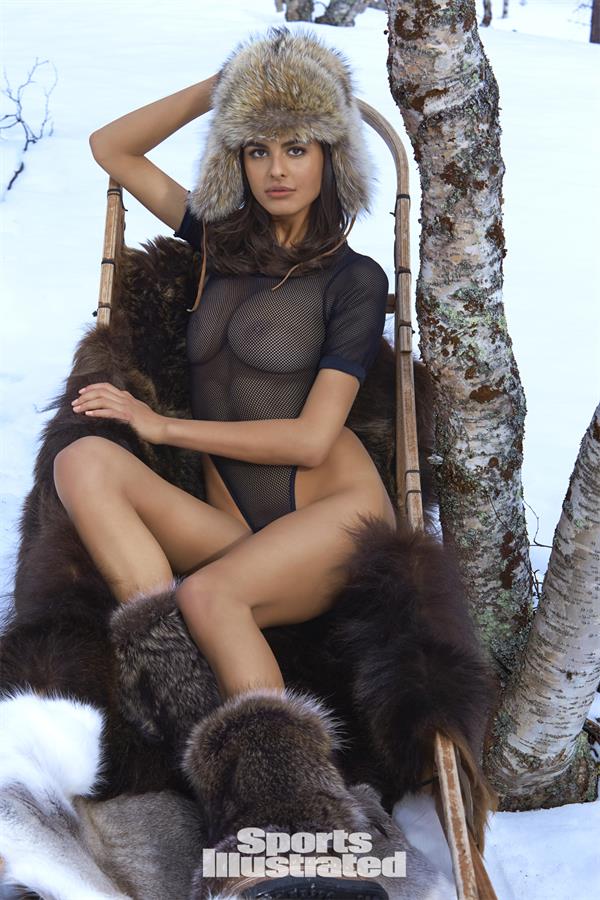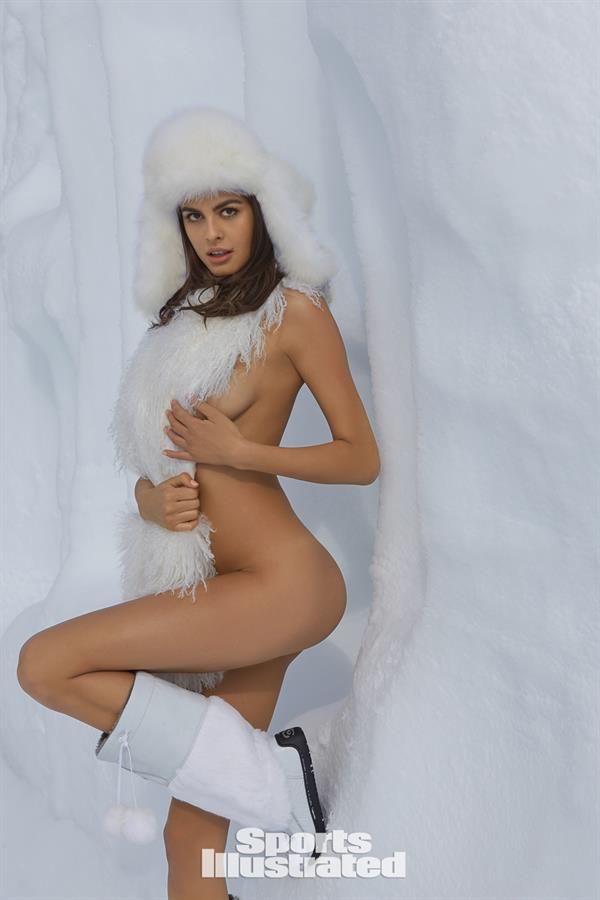 Her first modeling debut was for Guess?.  She worked in Barcelona before moving to Los Angeles.  She got her first break for a Guess shoot which was her dream since she was little.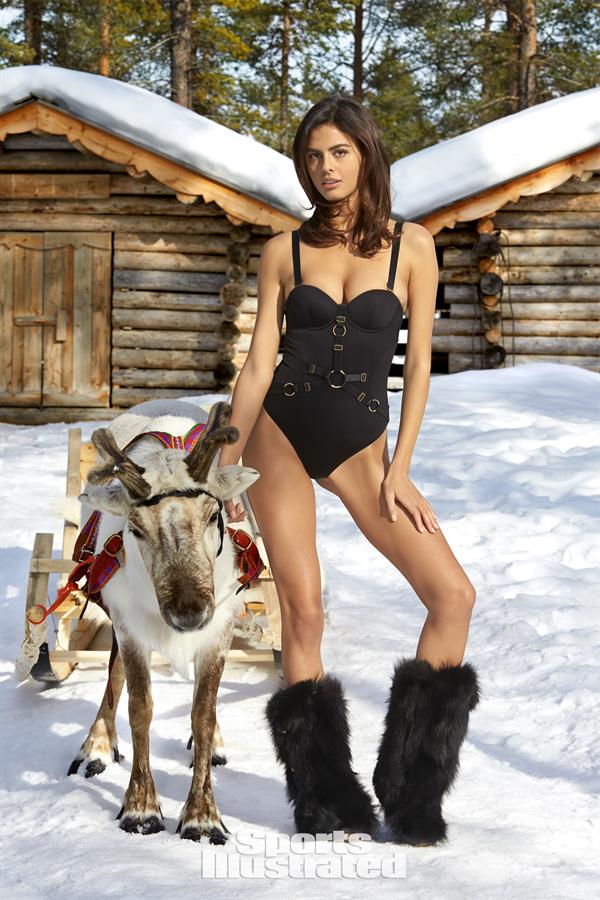 She's a college graduate. Bo graduated last year from the Univerzitet of Dzon Nezbit in Belgrade with a Bachelor's degree in Economics.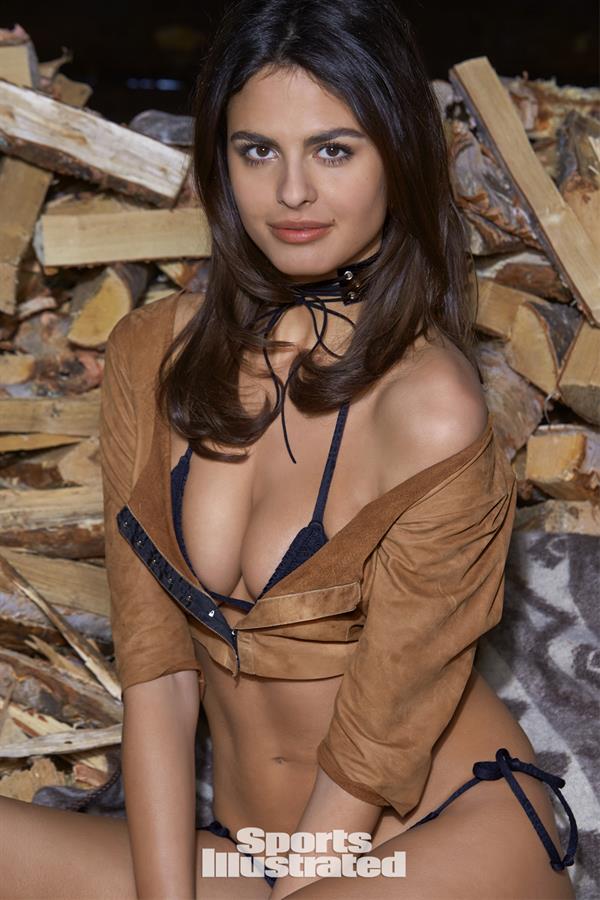 While she appears totally girly in her photoshoots, Bo has a tomboy side. Even when she was young, she liked hanging out with boys, playing football, soccer, and even rode a motorcycle at 12.
For more Bo, check out Bo Krsmanovic's Sports Illustrated 2016 Rookie Pictures and more of Bo Krsmanovic's Sports Illustrated 2017 Pictures
We also have her infinite scroll Bojana Krsmanovic Pictures
And some nudes at BabesRater:  Bojana Krsmanovic Nude
Here's more… just because: