In between their busy schedules promoting the release of the film Baywatch, stars Priyanka Chopra and Alexandra Daddario take a day off to play in the sea with Adriana Lima.
The shores of LA got a bit hotter as Priyanka enjoyed a dip in the sea.  She was wearing a strapless navy blue bikini top as she threw her hair back (Now, that's a classic Baywatch-esque motion!)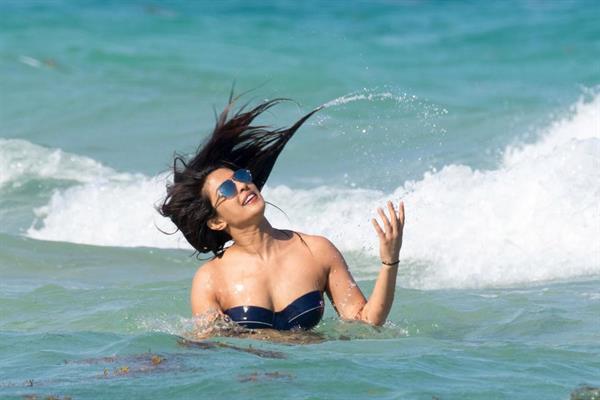 She was clearly having fun, even smiling with her reflective shades protecting her eyes.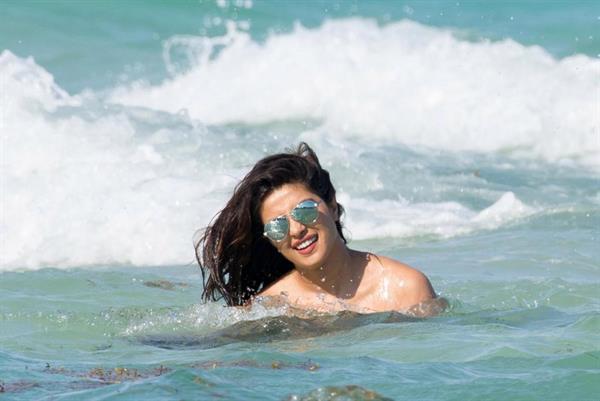 Priyanka looks like she's was swaying with the waves.
Alexandra Daddario was also all smiles as she strolls along the beach shore in a black cropped top and khaki high-waist shorts.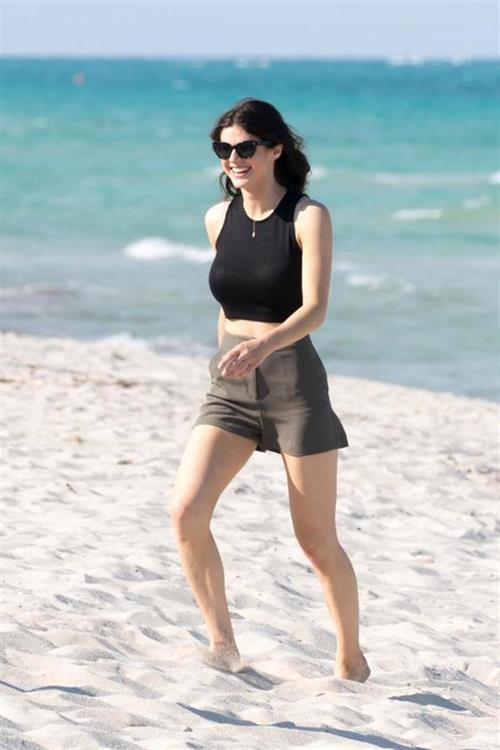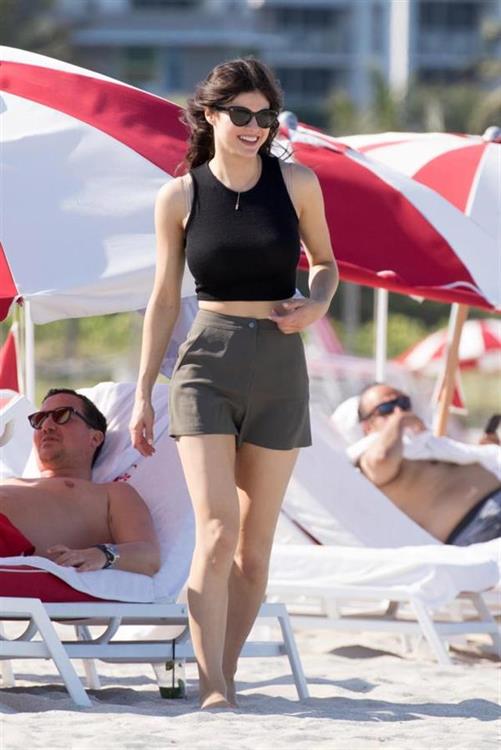 Victoria's Secret model Adriana Lima also joined them on the beach in a black halterneck bikini. She looked extra stunning with her red lipstick and hair tied in a ponytail.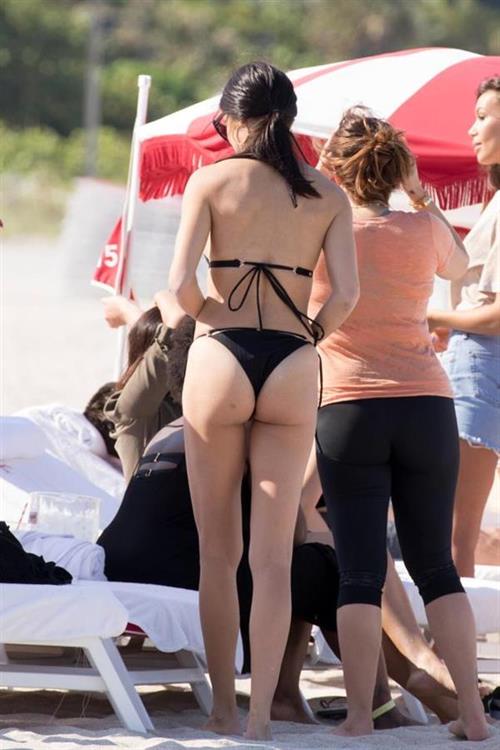 The sizzling squad was completed by another Baywatch babe Ilfenesh Hadera. She was simply sexy in boxy t-shirt and denim shorts.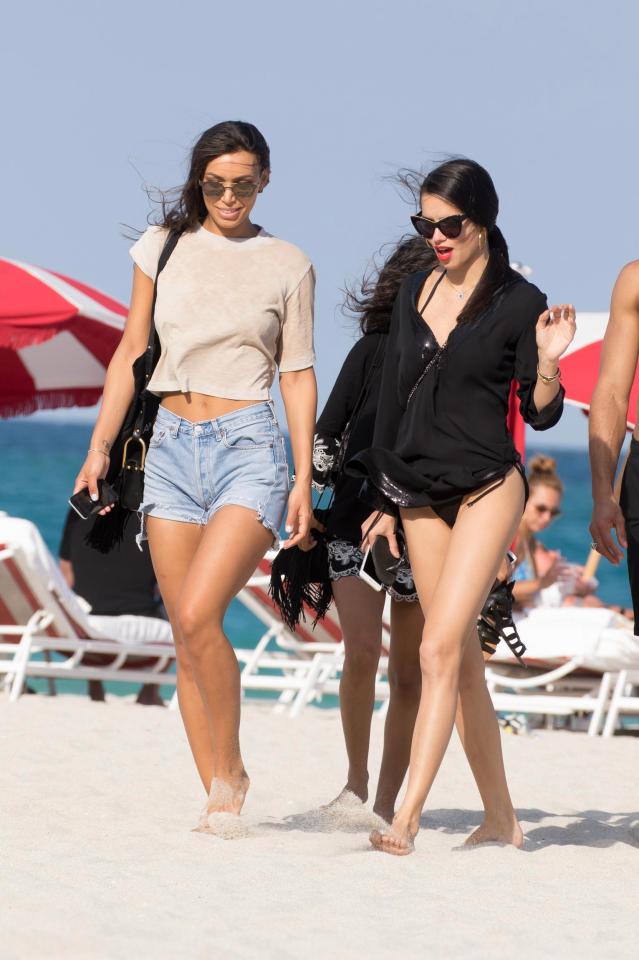 Their beach day out comes after the release of the new Baywatch red band trailer. The new Baywatch film revolves around a team of hot lifeguards who were forced to adjust to a new buddy played by Zac Efron.
The movie will also star Dwayne Johnson as the other leading man and a host of beauties including Kelly Rohrbach, Charlotte McKinney, Priyanka Chopra and Alexandra Daddario.