Sage, an aromatic plant native to southern Europe and the Mediterranean.  And you may ask, dear readers, what's with that intro?  Well, that's because our next hottie here is so desirable that you could smell her without being near her.  And yes, that sounded like a perv's description but hey, this is Hotness Rater…  A site dedicated to the hottest, most desirable women on the planet!  And no, we're not pervs (there are none here)… maybe a little but not entirely.
Now folks here's another feast for your eyes…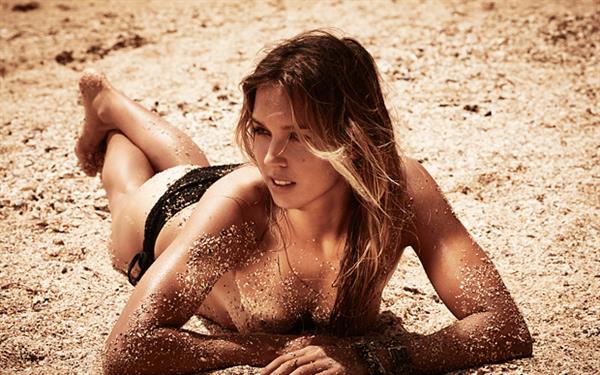 Ms. Sage Erickson!  This ultra-hot babe was born on December 28, 1990, in Ojai, California.  She is a professional surfer whose bagged first place in competitions such as the 2010 U.S. Open Junior Pro, 2012 Cabreiroa Pantin Classic Pro, 2015 Copa El Salvador Impressionante and Pantin Classic Galicia Pro.  She has also won the Paul Mitchell Supergirl Pro twice.  TWICE!!!  And she's one of the top 10 (ranked #9) surfers in the World Surfing Tour in 2016.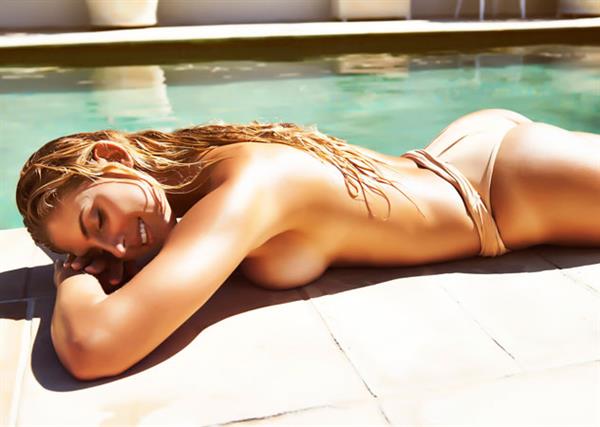 When Sage was about 9 years old, her family moved to Oahu, Hawai.  That's when her interest in surfing began.  She first picked up a surfboard a couple of years after that move (when she was 11).  They moved back to California (in Ventura) when she was 14 and that's when she found success in the world of surfing—she dominated the NSSA and Pro Junior circuits (at only 14, man!  When I was that age, the only thing I did was watch cheerleaders' legs and wait for their skirts to… Y'know).  In 2012, at 21 years old, Sage qualified for the Women's Association of Professional Surfing ASP (Now called World Surf League).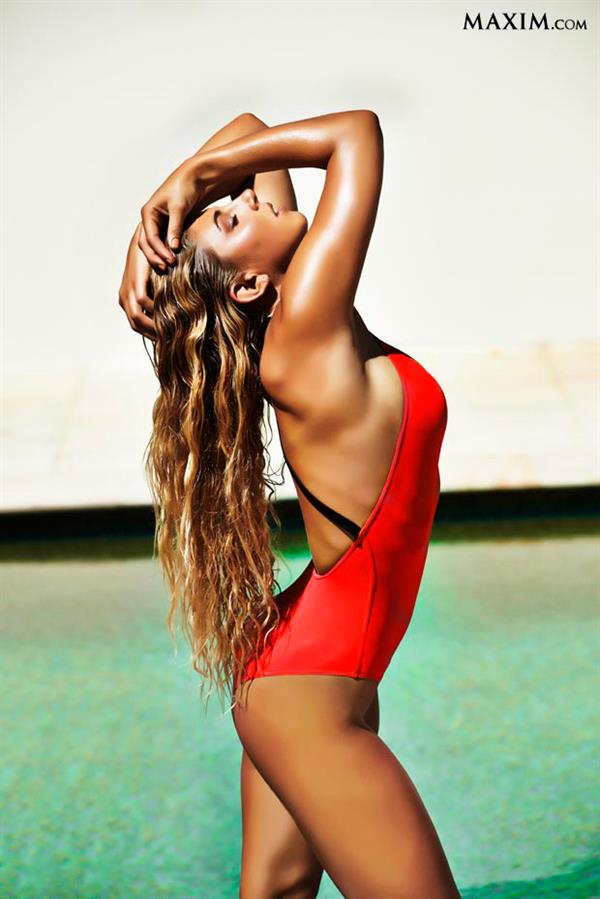 Aside from being a pro surfer, Sage Erickson here (in 2014) ranked #87 on the Maxim Hot 100.  And we are not surprised.  Just look at that body.  She maintains that body of hers by surfing for at least an hour each day.  She also works out in the afternoon.  She loves Pilates and uhh she's someone you don't want to mess around with as she also trains (and practices) in combat sports (Damn! Told ya' she's dangerous).  But according to her, she only does that to help with her cardio training.  Well, even…
Now let us all enjoy this amazing gallery (and forget about the beating she can give us)…