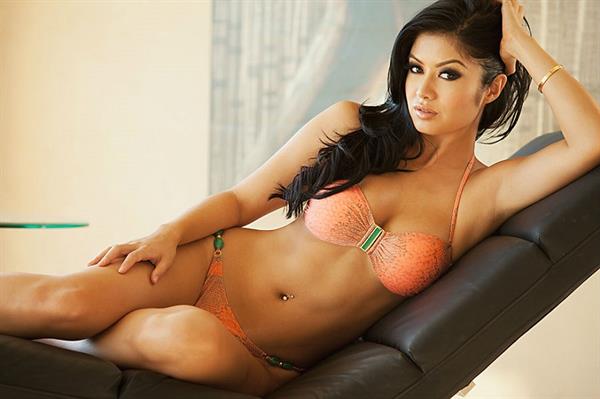 Born in the west but her looks came from the east (the southeast, actually).  Her looks came from her French and Vietnamese origins and she's someone you'd want to see on your wild nights out.  She mixes, she dances, she entices, and her eyes alone seduce.
This walking dream right here is Kim Lee.  According to many, she is the Kim Kardashian of Asia…  But she's something more.  She has talents (not just balancing a champagne glass on the ass)…  She's a musician (a DJ and she plays the piano) and she's also an actress.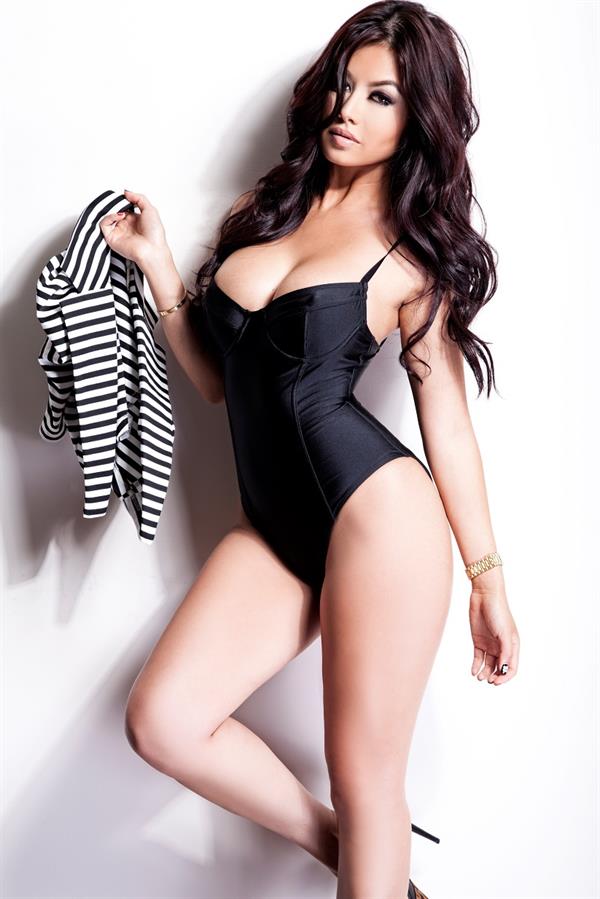 Kim here is not only well-known because of her hot looks.  She is a model, yeah, but she has a rising DJ career.  This exotic beauty was born on May 22, 1988, in Orange County, California and she has lived in Australia, New York City, Los Angeles and Paris, France.  Based now in Malibu, Kim is more western now but her Vietnamese blood still runs deep.  She speaks Vietnamese fluently (which helped her a lot when she joined Amazing Race in Vietnam in 2013) and she still DJs in Ho Chi Min (Saigon) from time to time.
Kim's DJ'ing interest sparked after making a joke with the Black Eyed Peas.  She then quit her job to start and focus on a DJ career.  Luckily for Kim, she was invited to a music festival in Vietnam which provided her additional opportunities such as opening for super DJ Steve Aoki in his Asian Tour.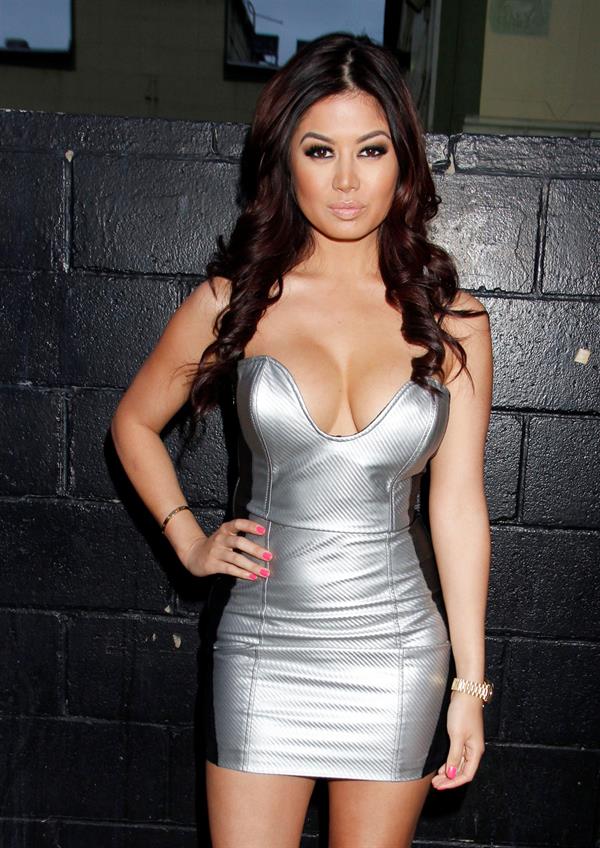 Kim`s mother is a Vietnamese housewife (the noblest of all jobs!  If not for her care, we wouldn't have Kim here) while her father, Daniel Segal, is the author of the Harry Fox mystery novels (he's also a feature film screenwriter).  When Kim was 19, she made her TV debut—she was cast as the lead female role in Jamie Kennedy ft Bob Saget, 'Rolling with Bob Saget'.  Kim has also starred in a music video by 3oh3 "Touchin on My" which was directed by Isaac Ravishankara.  She was also featured as lead and support in numerous TV commercials such as Bud Light, Party City, LRG Side Kick & iPhone, and McDonald's.  And, oh yeah, Kim also appeared in the blockbuster comedy, Hangover: Part II (2011)
In 2006, Kim wanted to become a modeling intern at a Los Angeles modeling agency but she was, instead, persuaded to become a model.  Also in the same year, Kim made her first runway debut on the Emanuel Ungaro and Martin Grant shows in Paris.  The next year, Kim walked her first New York Fashion Week shows for Marc Jacobs and Cynthia Steffe.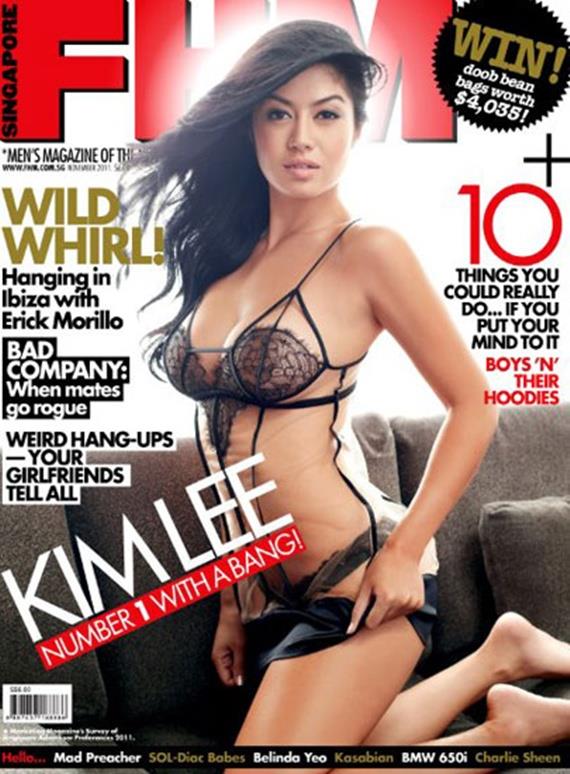 According to this hottie, while she was reading a copy of Maxim Thailand, the covers of magazines ranging from FHM and Maxim seemed to call her.  And after that, for a year she was killing it—she appeared in editorials for big magazines such as Elle, Maxim, Sports Illustrated, DSport, Vanity Fair, Show Magazine, Hip-Hop Weekly, and countless versions of FHM (Japanese, French, Chinese, Spanish, Indonesian, Russian, American, and Vietnamese).  Kim then eventually got the spot of #1 in FHM Singapore's 'Sexiest Women In The World'.
Kim Lee is currently signed with Model Mayhem and she is modeling for Calvin Klein, Marc Jacob, Cynthia Steffe, Bergdorf Goodman, Alexander Wang, and Vivienne Tam.  We would be seeing a lot of her in print and in social media, specifically Instagram.