A good singing voice is always sexy.  If you possess a face and body of a goddess as well, that is something really special.  Jhené Aiko is one amazing singer and composer who is really all that.  While she can say that she's lucky, the man who gets graced with her presence is luckier.
But before you daydream of holding her in your arms and wish that you're that lucky one, let's get to know more about her first.
Who Is Jhené Aiko?
Named as Jhené Aiko Efuru Chilombo in real life, the 29-year-old singer was born on March 16, 1988, in Los Angeles, California.  She is the daughter of Dr. Karamo Chilombo and Christina Yamamoto.  She is a mixture of African, German, Spanish, Dominican, and Japanese descent.  Yup that is quite the melting pot.  If you were wondering about her heritage and just couldn't place it, that is probably why.
As a child, Jhené did not have a chance to experience some things that regular children did as she was homeschooled.  Nevertheless, she grew up fine and even had the opportunity to develop her skills in singing by taking vocal lessons.
She started her singing career singing with B2K.  However, after she got pregnant at the age of 20 to an RNB singer named O'Ryan she took some time off.  In 2008, she gave birth to her first child named Namiko Love, which means "Child of the Wave."  But still, she was able to go back on track and hit the high notes again.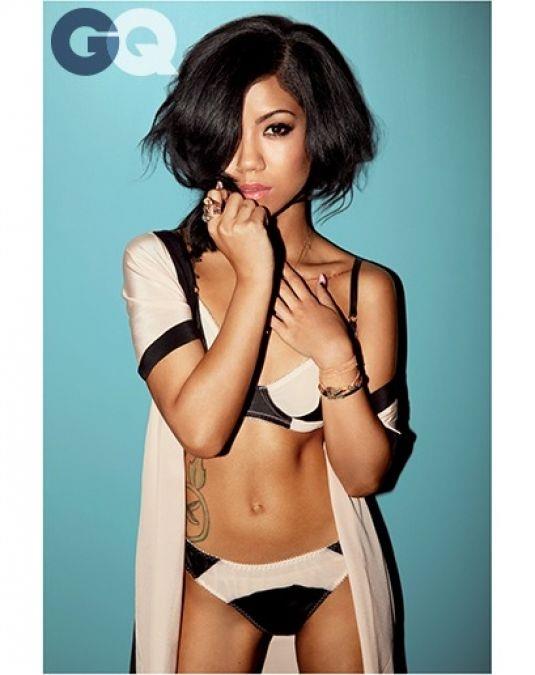 Meet Jhené Aiko's Alter Ego
Although she admitted that she doesn't take her alter egos seriously, she had few names for herself.  One of which is J. Hennessy, which is a result of her name's spelling J-H-E-N-E.  Apparently, it sounds like J. Henny, thus, the birth of the pseudonym.
The American stunner is not only talented in singing but she's also got some mad skills when it comes to rapping.  She said that she loves doing freestyle but she's more of a battle rapper.
Jhené Aiko Confessed That She's A Nymphomaniac
While some women chose to shun and be shy about admitting their sexual desires, Jhené is other wise.  In fact, she's never ashamed of speaking about her sexuality.
During an interview, she discussed her single titled 'Maniac' and when she was asked what kind of maniac she is, she replied without any hesitance, "It's more of a hop on a d*ck kind of maniac.  I am about to be 29 years old in March, so I think I can talk about hopping on d*cks and I have an eight-year-old."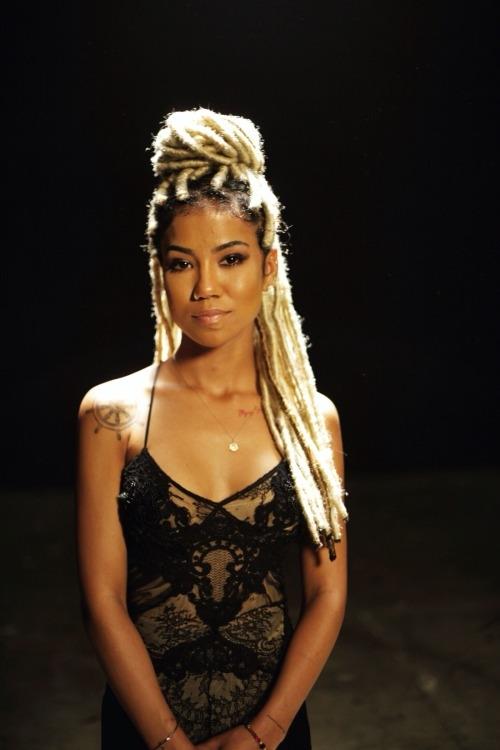 Who Has Jhené Aiko Dated?
The American singer's beauty is quite captivating but she's not the type who hop from one man to another.  In fact, she's only had a few man in her life.  She married Dot da Genius.  There was also O'Ryan, the father of her first born.  She also dated Donald Glover, and Big Sean.
Big Sean's relationship with Jhené caused a stir on the internet after the two were accused of cheating on Dot da Genius.  However, the singer said that the reason for their split was due to irreconcilable differences.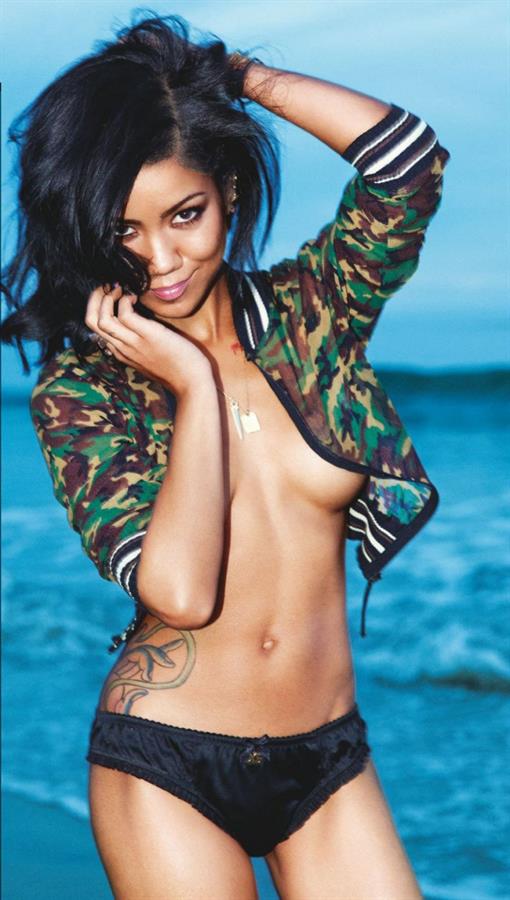 Whatever the reason is, we're glad that she's happy.  For now, let's make ourselves happier as well by taking a look at Jhené Aiko's.  Of course we have more pictures of her here:  More Pictures
Also you can follow her on Instagram.