Since 1953, Playboy has kept eyes glued to its cover page (and the entire magazine).  It's no surprise; seeing naked women who express their sexuality always spark curiosity.  Both young and old men, even women, are interested to explore what these lovely goddesses have to offer.
The models and celebrities who braved the lingerie and nude photo shoots all have their own reasons for doing so.  Whatever the reasons are, we will always find it beautiful.  Just like other things, there will always be magazine issues that will stand out from the rest and how are these measured?  It's by counting the total number of magazines sold.  Here are the 10 best-selling Playboy issues of all time.
Best Selling Issues of Playboy
7. Tara Reid || 200,000 copies sold
Issue: Playboy January/February 2010
The 41-year-old actress is best known for her role in the comedy-sexual film, the "American Pie."  At some point, her career hit a rough patch but still, Hugh Hefner's team believed in her.  Of course, the promising men's mag knows what they are doing and in fact, Tara's issue sold like pancakes.  More of that nude photoshoot can be found here:  Tara Reid Nude Playboy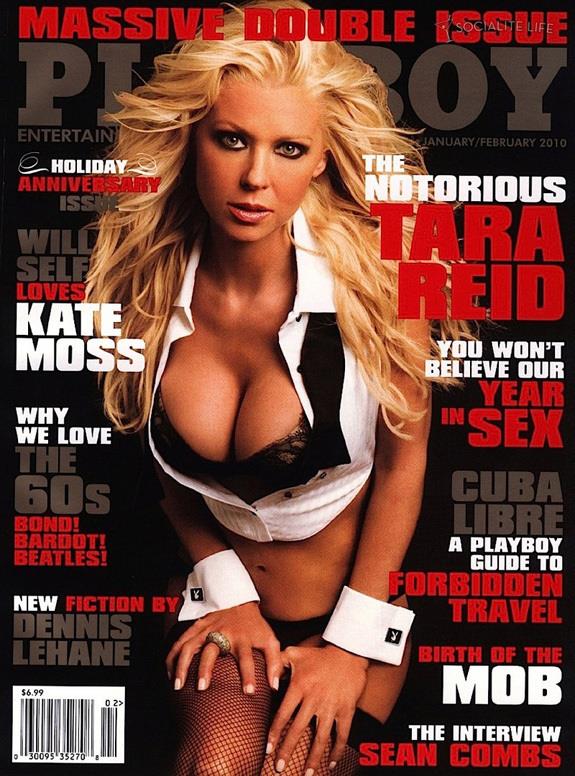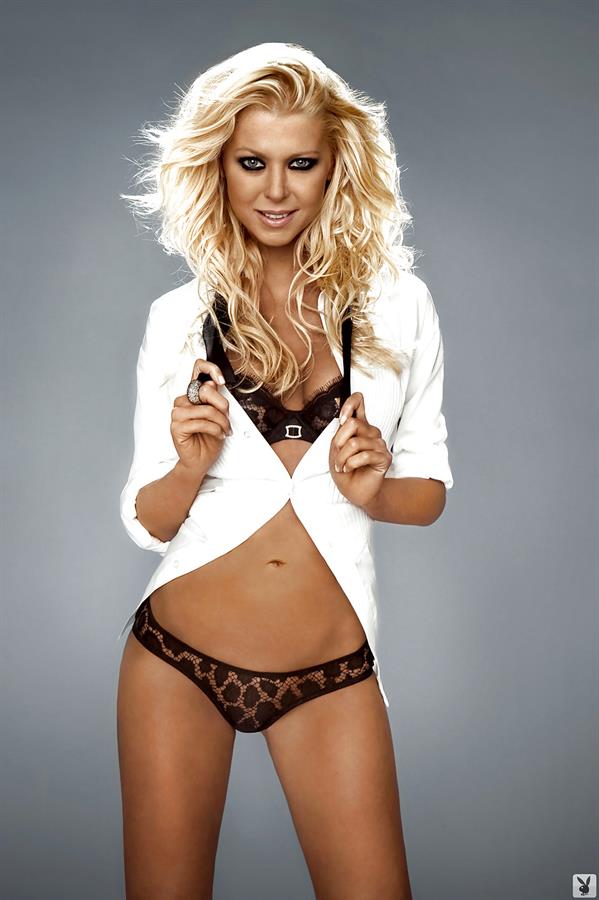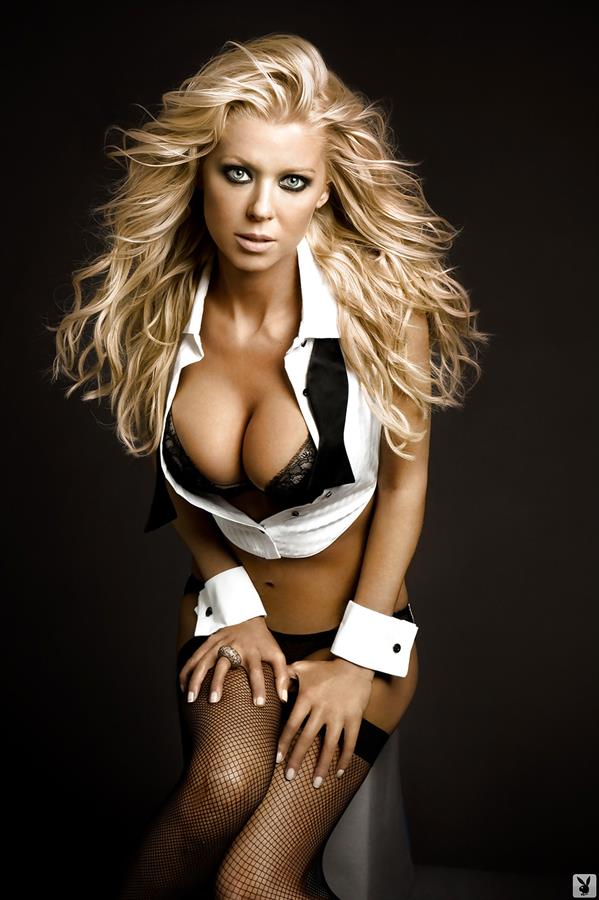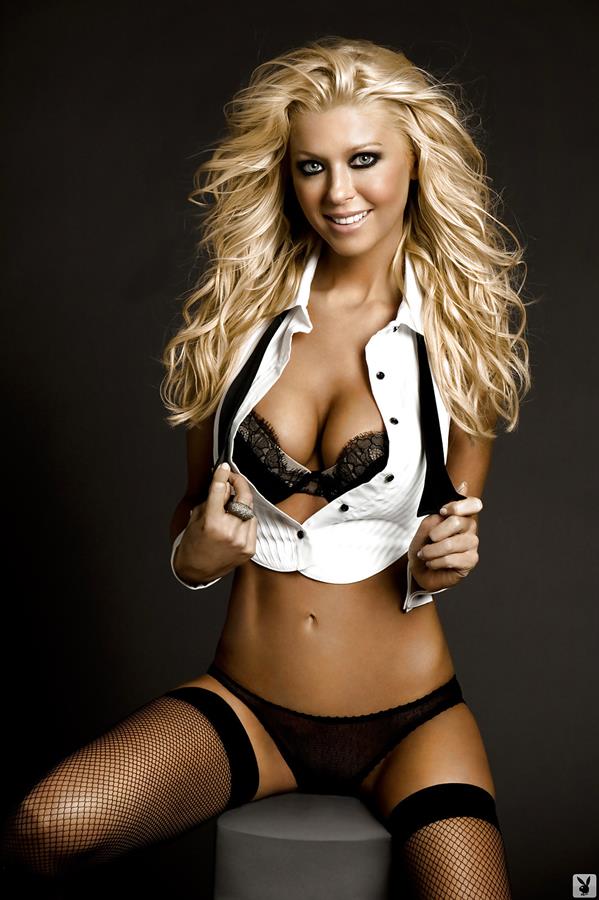 6. Marge Simpson || 225,000 copies sold
Issue: November 2009
Yes, it's Homer's blue-haired wife.  Who would have thought that the animated homemaker will sell over a two hundred thousand copies?  Even Springfield's bartender, Moe Szyslak, was surprised to see her on the cover page.
Apparently, Marge was so mad when she found out that he was taking naked photos of her.  Kidding aside — Playboy's intention was to attract the younger adults, like those who were in their 20s, and well, it worked like magic!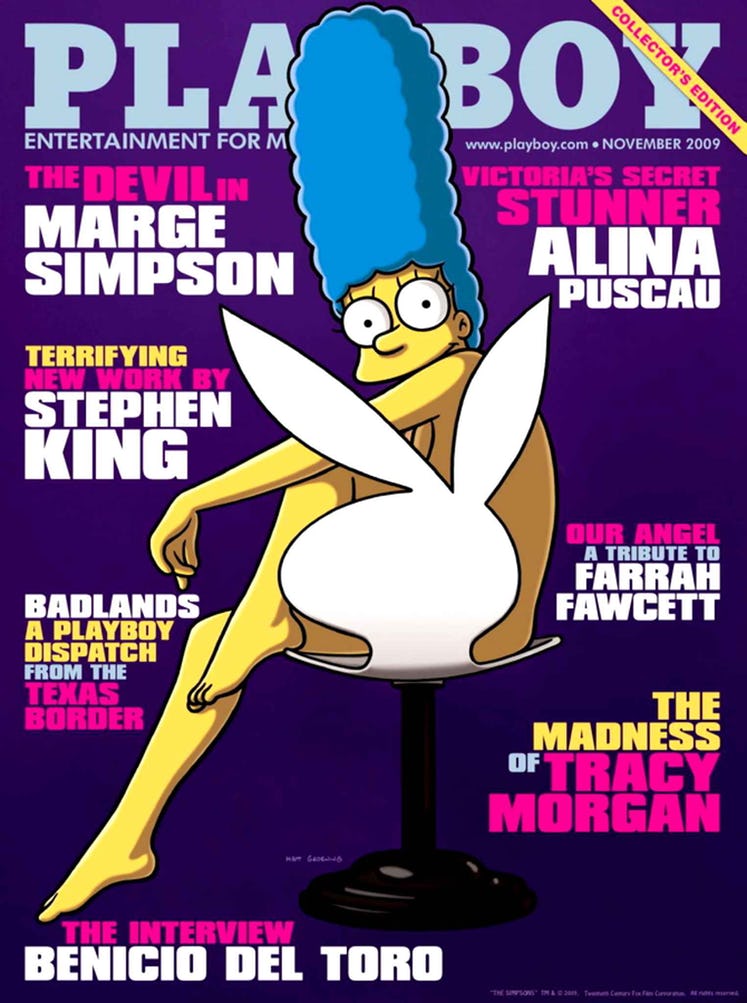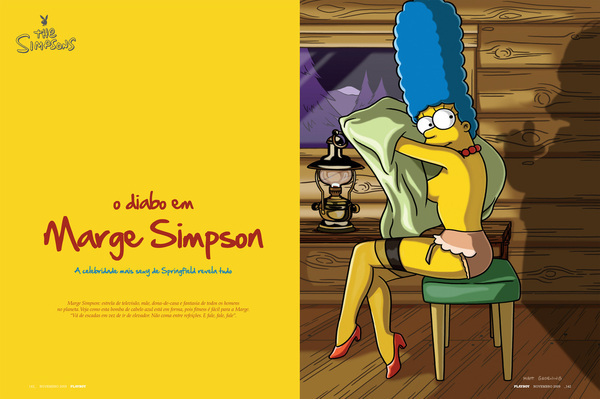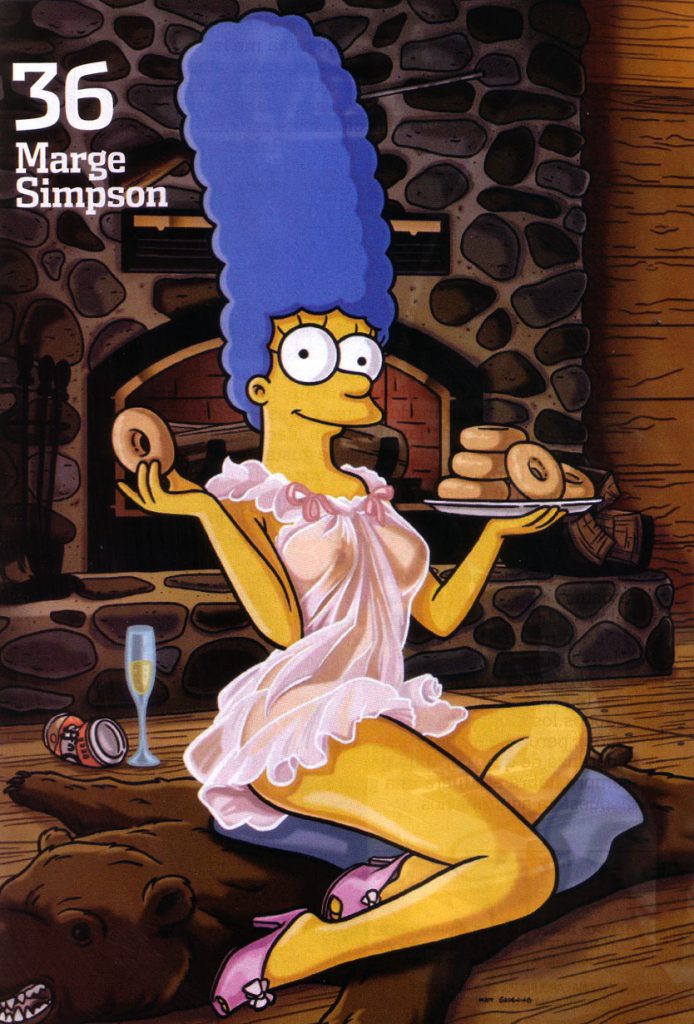 5. Carrie Radison || 1,000,000 copies sold
Issue: June 1957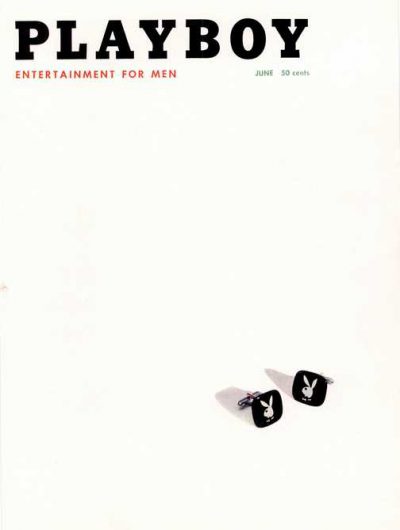 During the 1950's, most people are believed to be focused on diners, drive in theaters and a new style of music called Rock and Roll.  But were they interested in a magazine full of naked women as well?  The answer is yes!  (Of course, with no internet, it was one of the only ways young men could see pictures of nude women)  Playboy was just starting to grow in the market during this time and this American model proved that the magazine was already a hit!  With that being said, maybe it's a good idea for boys to portray the 50's style by wearing blue jeans, short sleeves with cigarette pack, Converse All-Stars sneakers, and a Playboy magazine held in their hand.
Take note of the 1957 cover.  At the time Playboy was much more risque than it is considered now.  They weren't allowed to put the images on the cover that they would eventually get away with in the following decades.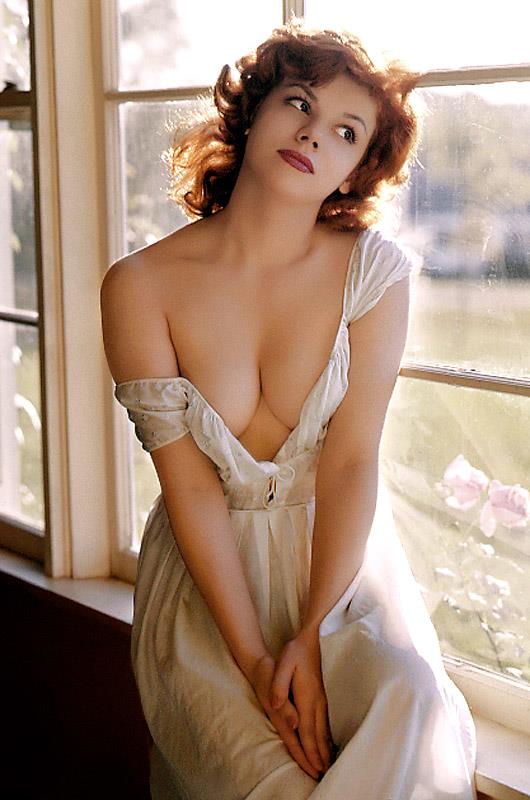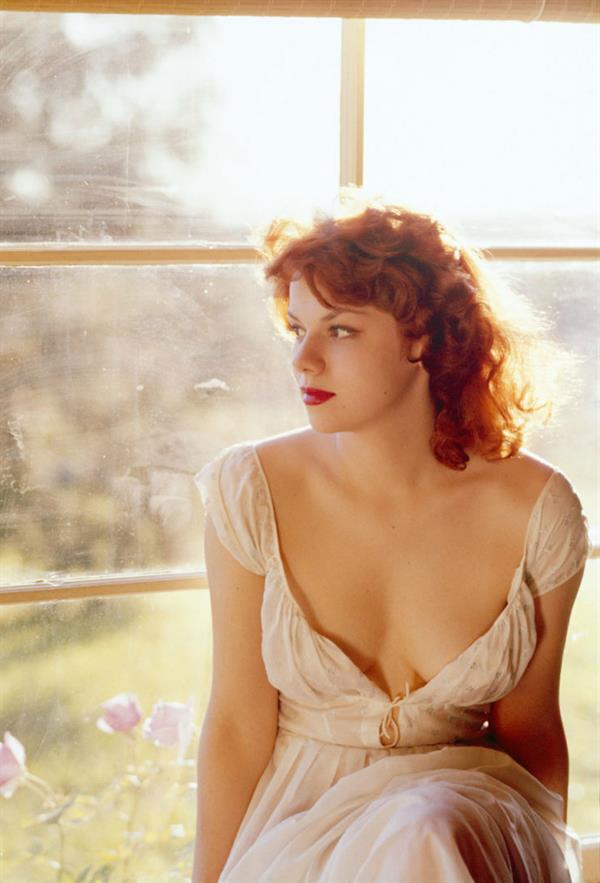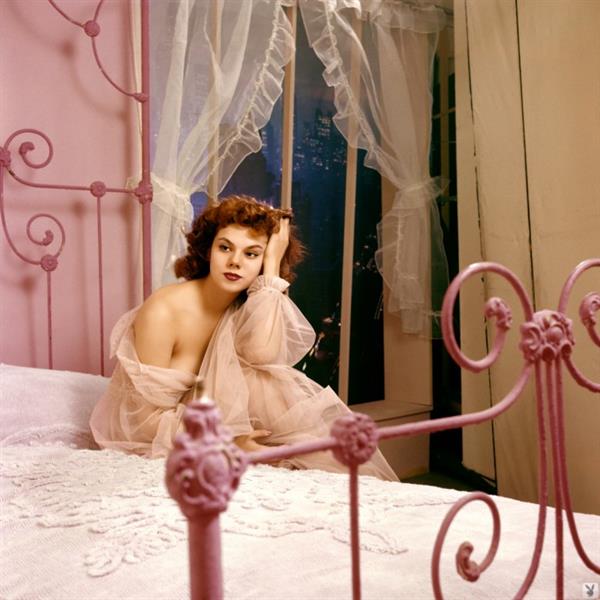 You can see more of that Carrie Radison Playboy shoot here:  Carrie Radison Playboy June 1957
4. Sable || 1,000,000 copies sold
Issue: April 1999
While selling a million copies of the magazine in the 50's sounds almost impossible doing it in the 90's era sounds almost as impressive.  During this time, "computers" and "dial-up modem" already existed and technologically suave men could easily look for tits on the world wide web.  They can easily close the Internet tab when someone appeared and not risk themselves hiding the nude magazine.  So when Playboy sold a million copies again, there must be a darn good reason behind it — Sable on the cover page and the centerfold is a legitimate one.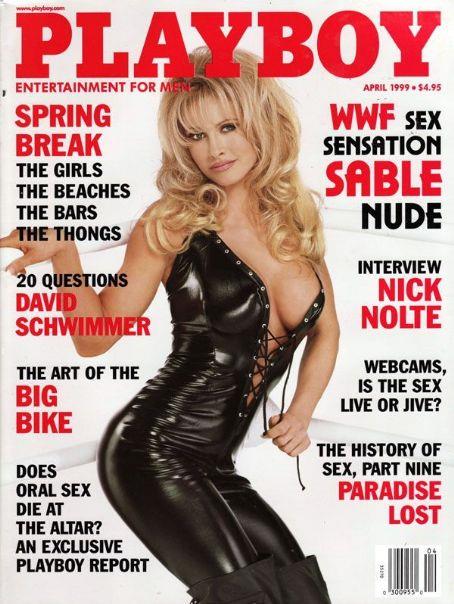 You can find more of Sable nude here: Sable Nude
3. Farrah Fawcett || 4,000,000 copies sold
Issue: December 1995
The Internet did exist in the 90's but the geniuses behind Playboy know how to entice the lurking men in the dark.  Born on February 2, 1947 (she was 48 that time), Farrah was once a famous American model and actress.  She was a six-time Golden Globe Award nominee but she became more recognizable with her pin up poster.  A historical poster, which sold more than 12 million copies, featured Farrah smiling while wearing her red swimsuit.  Although Playboy did not beat or match the number of copies sold, the actress still proved a lot with this issue.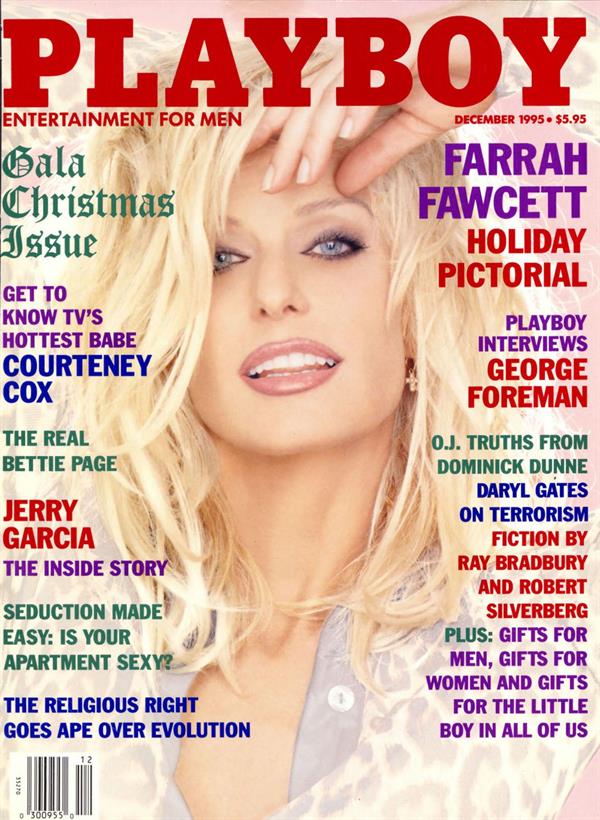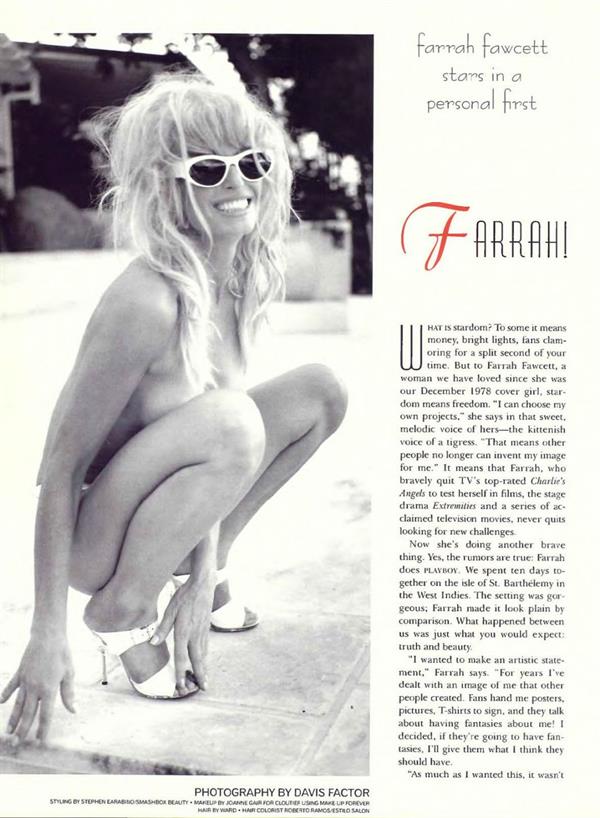 And yes, we have the nude pictures here: Farrah Fawcett Nude for Playboy December 1995
2. Lena Söderberg || 7,161,561 copies sold
Issue: November 1972
In the 70's, men's magazines feature women that seemed a lot more natural.  So what was special about this issue?  What made her copies fly off the shelves?  The odd part was — there's no full nudity at all (just topless pictures).  Even now, there is a famous photo from this issue that is used as an example in various image-related courses.  Probably, it has something to do with the texture and shading that's why it is considered as a standard test image.  It's the first image we show here after the cover image.  This one is cropped but we have the full image here:  Lena Söderberg standard test image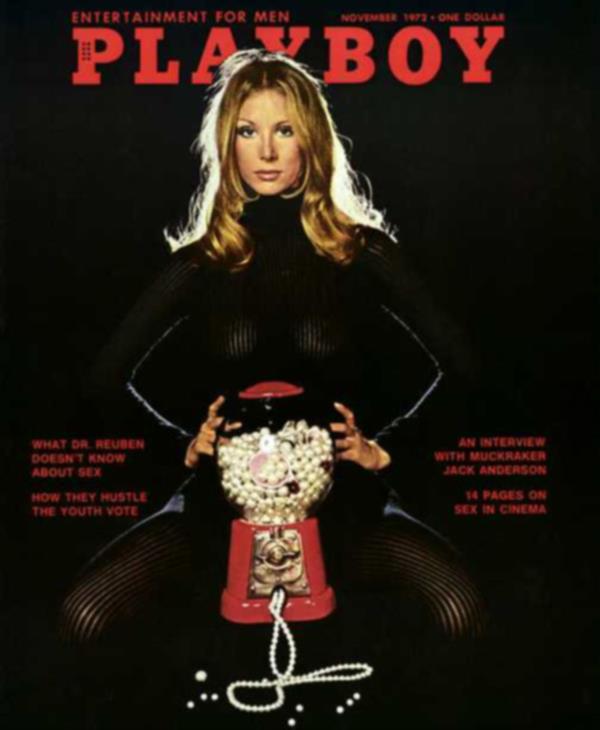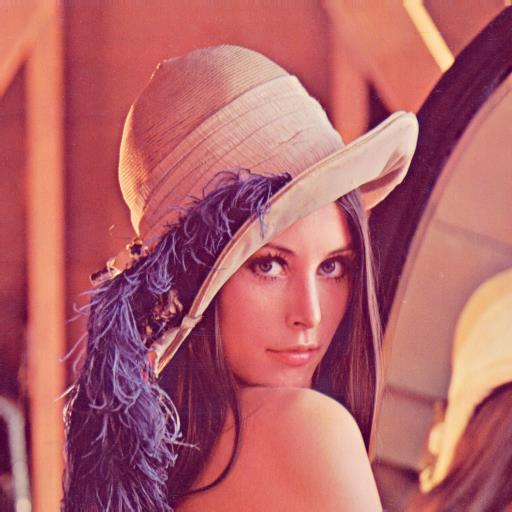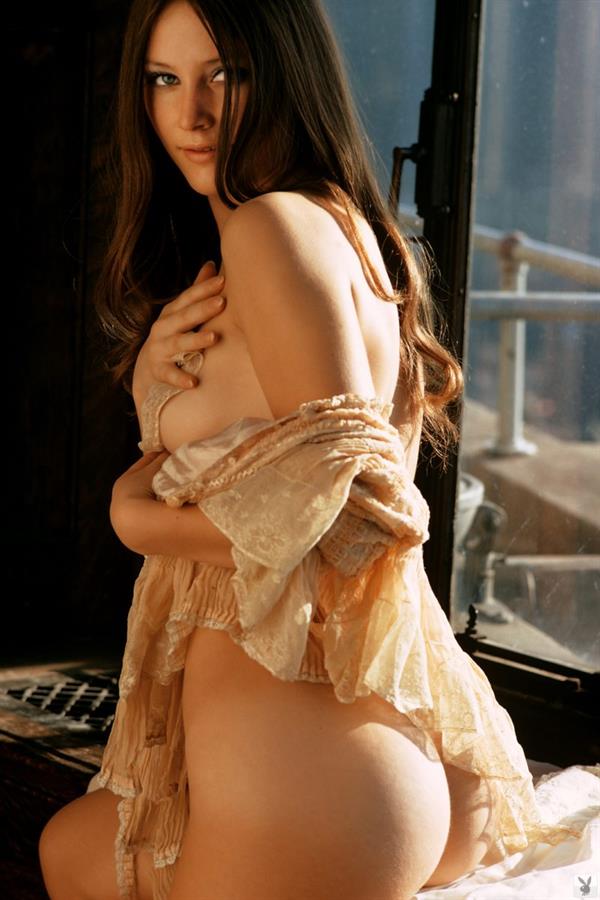 You can see more of this Playboy photoshoot here:  Lena Söderberg
1. La Toya Jackson || 8,000,000 copies sold
Issue: March 1989
La Toya Jackson is the American singer who came from the Jackson family, of course.  She pretty much resembles the late King of Pop, Michael Jackson, and her sold-out issue either shows that men ignored this fact or were just really curious.  Nevertheless, the magazine did a great job again even if it meant upsetting the Jackson brand and adding another controversies to the endless mix of Jackson problems.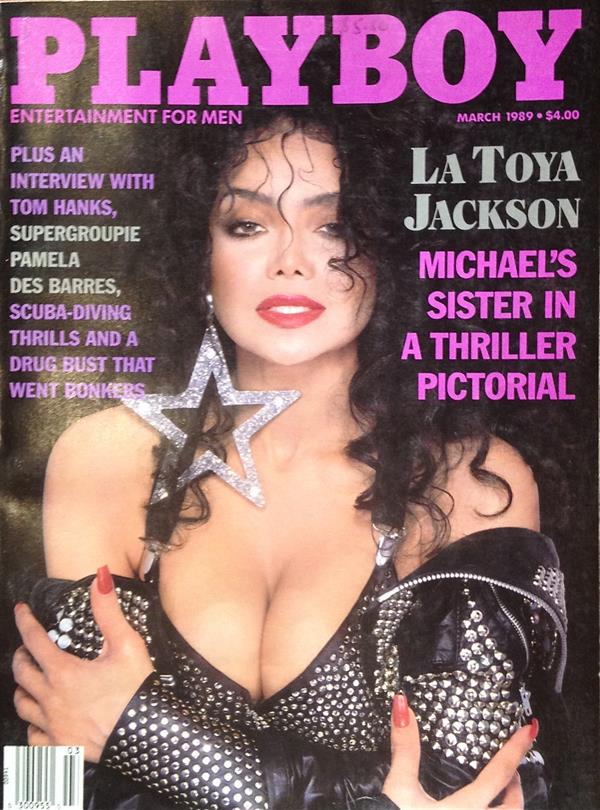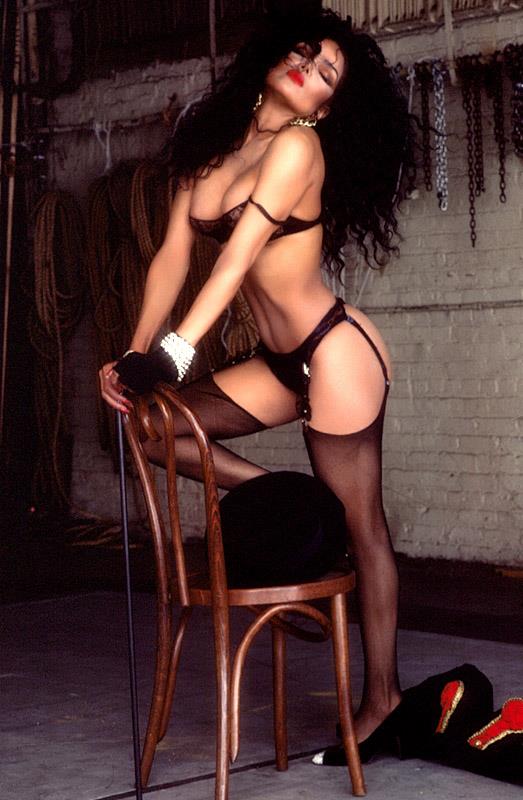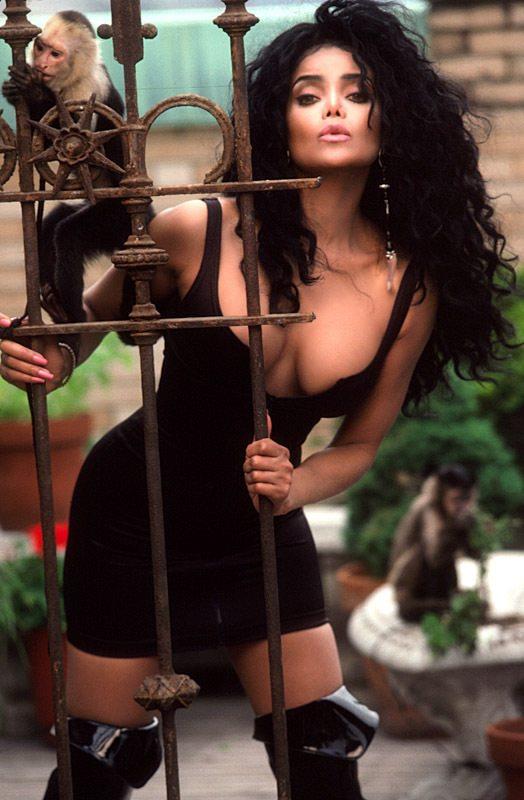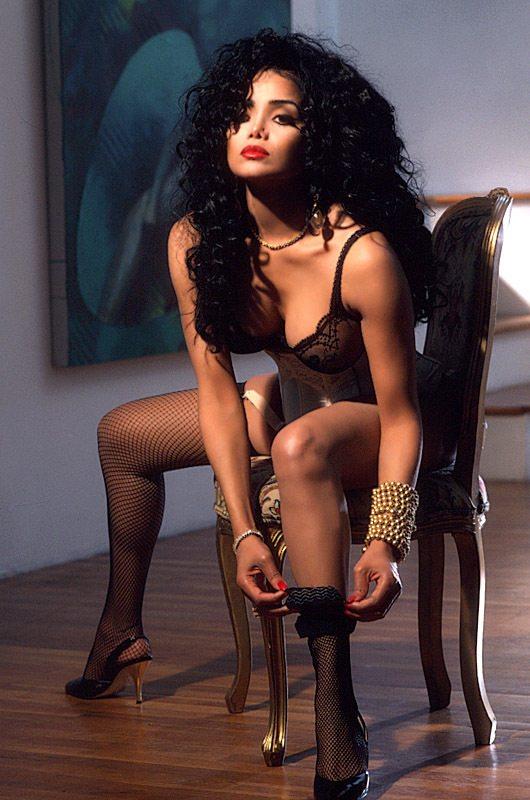 You can see the nude pictures from that photoshoot here:  La Toya Jackson Nude Playboy
Other Notable Issues
Kim Kardashian – Massive ad sales
This issue didn't break sales records, mostly because it was 2007 and almost everyone was seeing it online.  It did however set a record for the number of ads sold in a single edition.
Kim Kardashian's life has been a little crazy and chaotic.  She might be fading a little from the limelight right now but way back in 2000's, when she was still an extremely hot commodity, Kim was the apple of many men's eye.  So when the advertisers learned that she will be Playboy's centerfold, the magazine added 20 more pages of ads, totaling to 57 pages in all.  Fact: The average pages of ads for a Playboy mag is only 37 so, yeah, Kim broke the record.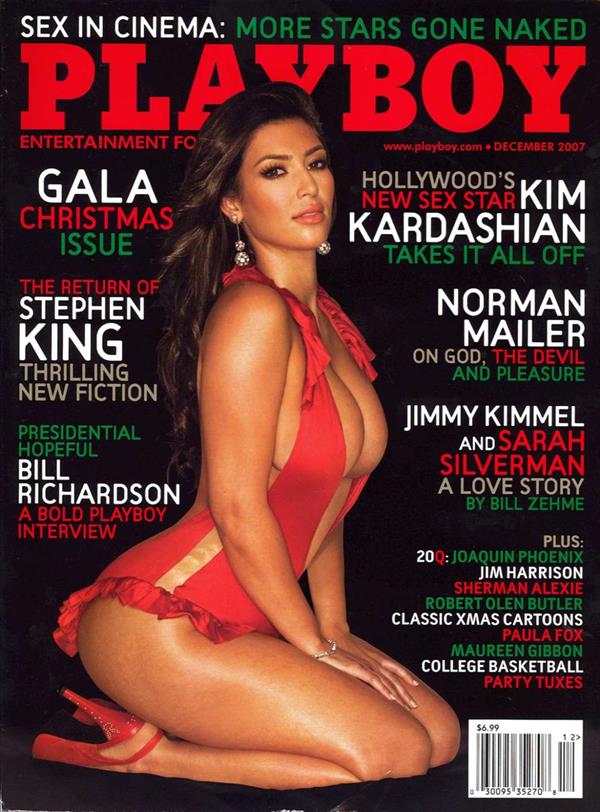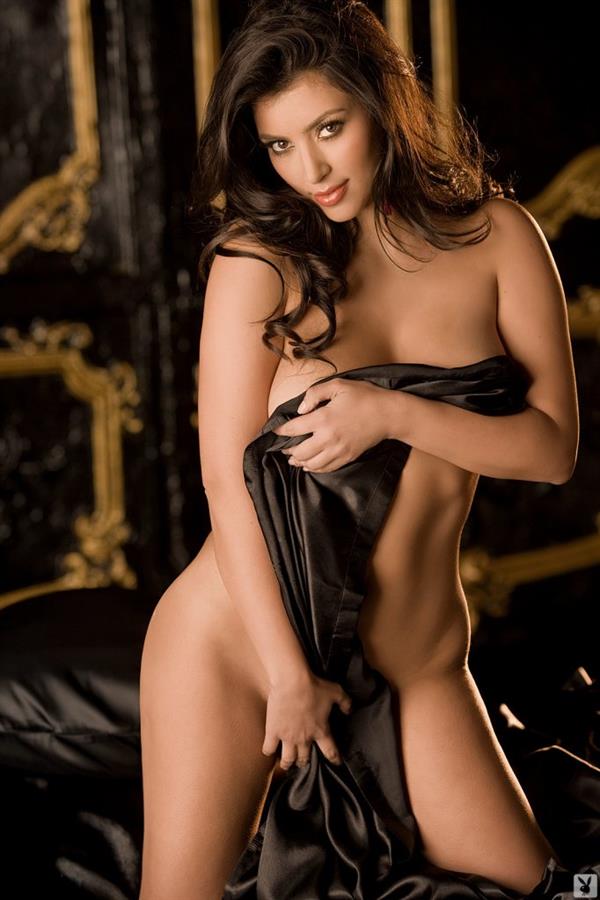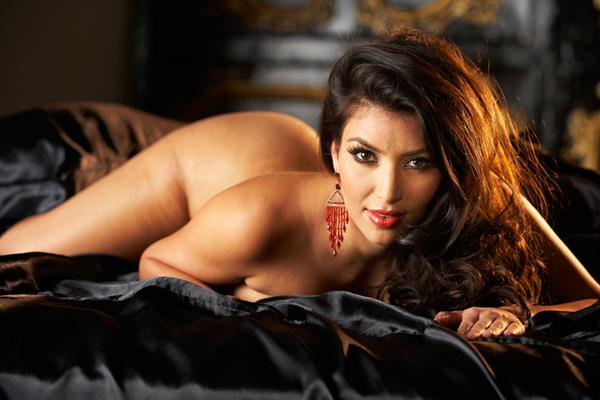 You can see the pictures from Kim's Playboy shoot here:  Kim Kardashian Playboy
Marilyn Monroe || 54,175 copies sold
Issue: December 1953
Any talk about historic Playboy issues has to mention Marilyn Monroe.  While this issue didn't sell as many copies as issues after it, not very many were printed either.  Playboy was just starting out and it wasn't yet part of American culture.
Playboy started in December 1953 and what better way to start it than to feature the ever iconic Marilyn Monroe.  Even now, the American sex symbol's photos appear in magazines, social media, TV screens, and more.  It only shows just how powerful she is.  The company has printed an estimated of 70,000 copies.