Just by looking at Nathalie Darcas' Instagram account, you can easily conclude she loves the beach, bikinis, and everything that reminds you of summer.  Her feed actually makes you feel like it's summer all year round.  Her 83.9k followers would know that Darcas is a summer babe by how she jumps from one tropical beach to another.  You can also see her strut a bikini today and go on an outdoor adventure tomorrow.
Before you get too excited in seeing her in her skimpy bikinis, let's get to know the 24-year old model from Sydney, Australia.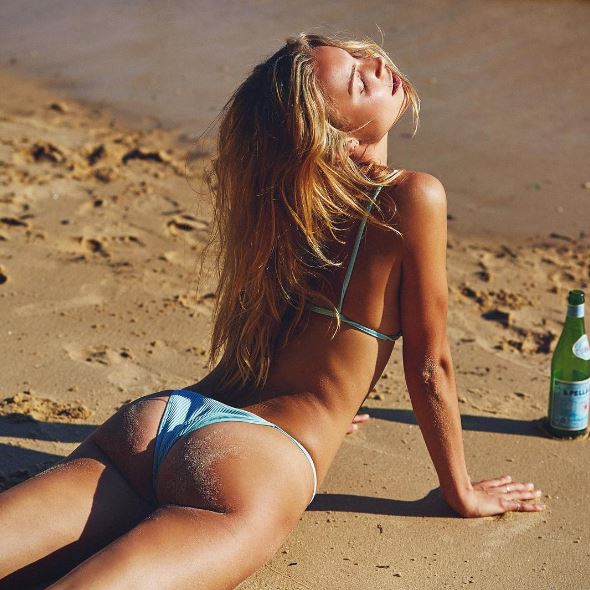 Her Background
Although she now lives in Sydney, Nathalie Darcas has been in far flung corners of the world.  Born to an American mom and a French dad, she grew up travelling and living in different places.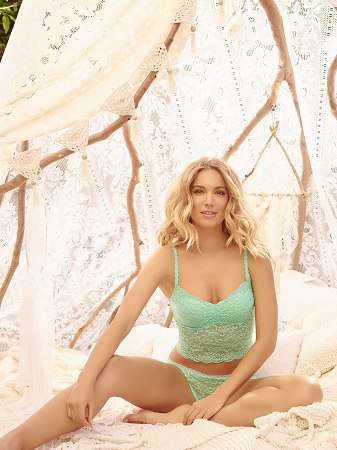 "I went to primary school just outside of Paris, then we moved to Hong Kong for about four years, eventually pack up and make the permanent trip to Melbourne when I was about ten years old. After high school I moved up to Sydney to pursue modelling and I've never looked back!"
How Nathalie Darcas Started Modelling
While she's definitely a model material, the blonde beauty never thought of becoming one when she was younger until one day.
"I remember around Year 8 I was on the tram in Melbourne with a bunch of my guy friends, and this tall skinny man approached us and said 'have you ever heard of modelling?' I was like, 'Um…. No?'. It turned out that he was a representative from an agency, he gave me his card and it all really went from there. That's when I started doing castings and what not. It did definitely take the big move up to Sydney to get the proper career path flowing, but then things just fell into place. I started travelling more, which then opened more opportunities, and now I'm where I am today and loving it!"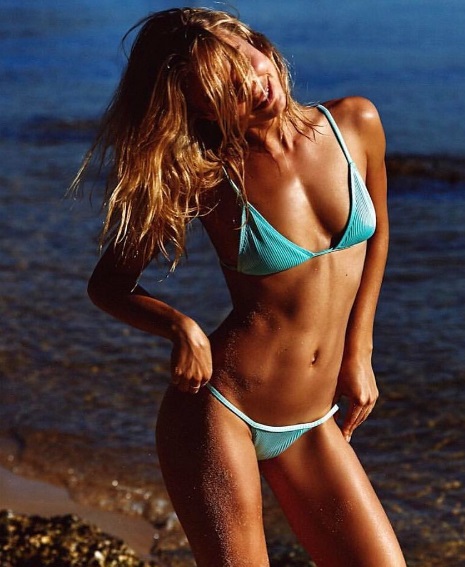 Nathalie Darcas is currently signed up with the well renowned modelling agency Chic Management.  She says the best thing about being in this agency is finding great friends along the way.
"I've made some of my best friends through my modelling work. It's almost a bit of a sister hood you could say. You'll run into each other at castings and other jobs, and it just makes everything so much more fun. I also find we'll get teamed up with one another for certain shoots, an example being myself being blonde and my friend Casey being brunette, we often get put together to give the right look and feel across to the audience that the agency wants to portray. It's awesome to see friendships and professional relationships blossom from something like that. It's hard to call it work."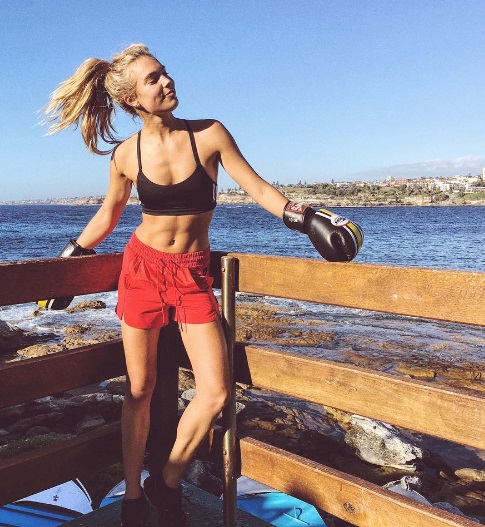 Her Alternate Career
Growing up, Nathalie Darcas wanted to become an archaeologist but she proceeded with biomedicine.  However, when her modelling career took off, she was uncertain if the course was for her.  She didn't want to rush into anything until she finally discovered what she wants in life aside from modelling.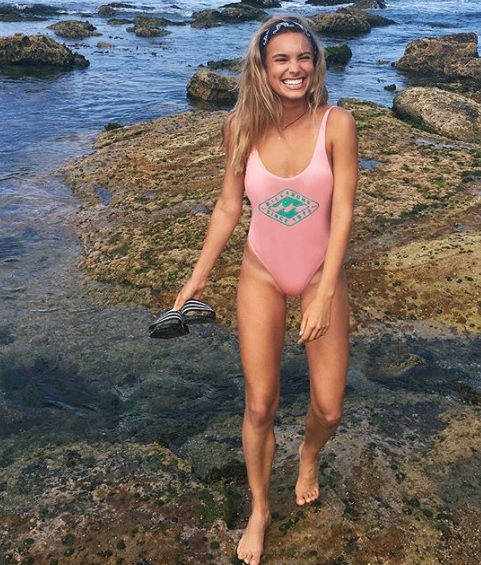 "The opportunity arose to really start taking modelling seriously and I wanted to take it while I could. Along the way I developed a real passion for nutrition and psychology, so I then found a great online course which allowed me to still follow my path as a model but also study something I truly love on the side. Balance is important."
Right now, Nathalie Darcas is studying bachelor of nutritional medicine.  "My dream is to do something with that eventually whether it be opening up my own little cafe/shop or possibly working in a holistic clinic," she shared.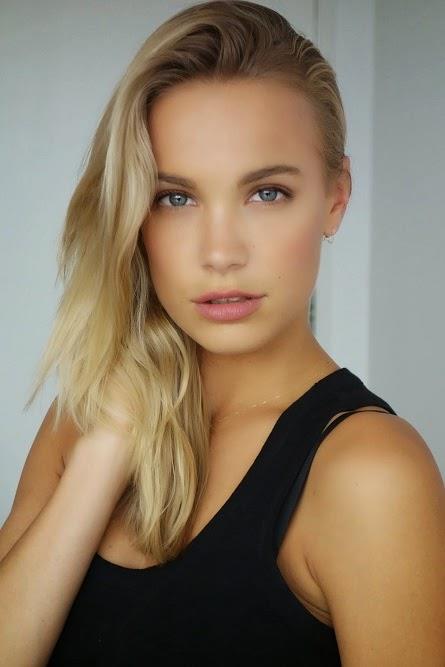 Her Style
You guessed this one right.  It's pretty obvious that Matty J's ex is all about the summer vibe.
"I love the beachie vibe like the shoots we've done with Surfstitch. I feel it helps bring out and showcase me as I really am. I don't do too much high end fashion, but I do shoot lingerie here and there and love it. I love lifestyle and fitness shoots too, which generally focuses on active wear and a happy, healthy lifestyle."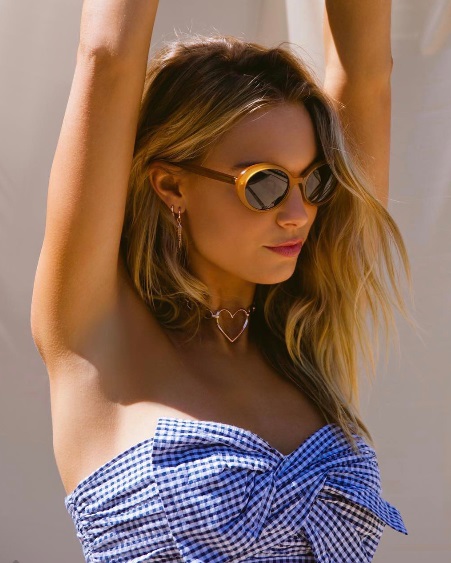 Along with this style, Nathalie also keeps a healthy and active routine.  You won't find her in a gym but she's definitely working out with a trainer at the park.  "Being outdoors is really fun and I find I get a lot more motivated."
"I do also love yoga and pilates, as well as all my personal training," she added. Since she's currently located in the Easterb suburbs, Nathalie also enjoys long walks and runs along the coast of nearby beaches like Bondi.
Scroll for Nathalie Darcas' all year round summer photos!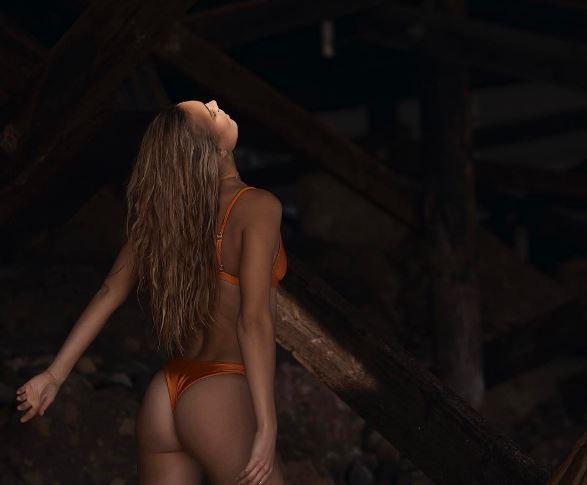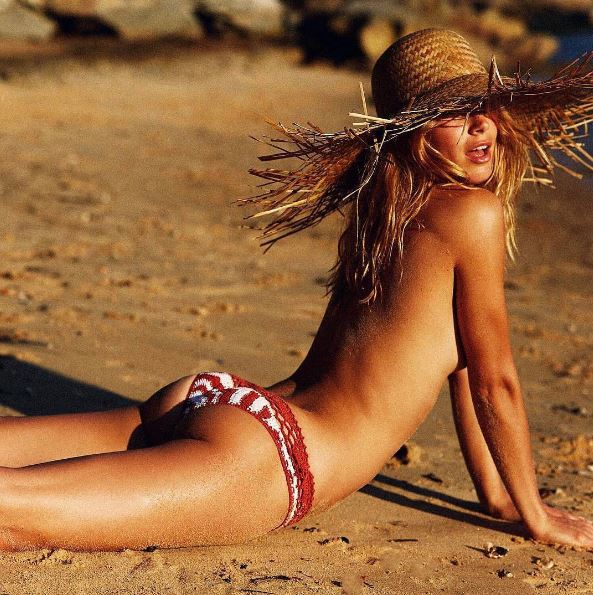 We've got a bonus video of Nathalie for you!